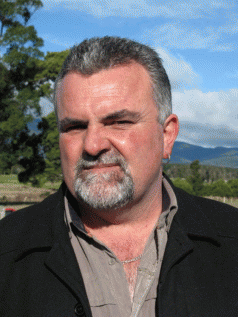 I have just read the comments on Scott McLean's campaign launch (HERE) and as one might expect they were skewed to meet the opinions and the prejudices of the author.
I am not sure if the lady who wrote the piece was there or not? I know that I was there and that what I saw was somewhat different from what she claimed to see. As far as refusing to answer questions that were shouted out with the intention of disrupting proceedings MClean offered to speak to this man but only after he had finished speaking, however this was clearly not what this young man wanted; the young man was clearly on a mission to disrupt the proceeding, confrontation is one thing, to deliberately set out to cause a scene which is being filmed by the one person doing the disrupting is disquieting and most unusual in Australian politics it is more akin to third world politics of social disruption and political manipulation.
I know that McLean had already spoken to Mr & Mrs Emburg who are well known opponents of the mill and regular contributors to TT and I also saw both McLean and Ferguson talk to others who opposed the ALP's position on the proposed pulp mill. To say that they had no answers is disingenuous, just because someone does not offer the answer you would like does not mean that they have no answers. As to Dick Adam's intervention it was only when the young man refused to stop shouting out his questions or halt his disruptive behaviour that Adam's spoke to him.
On another tack I always thought that heckling was supposed to be spontaneous, it is also supposed to be witty and adds greatly to the cut and thrust of political debate. Clearly I was wrong because the noisy man with the questions and the camera was reading from a script which he dropped when he left it was then handed to McLean by a supporter. This script has ten questions for him to shout out while filming all of which begs the question who wrote the ten questions, and to what end? Clearly the questions were not written by the protestor if they were all his own work why would he need a crib sheet?
In my opinion this man was most likely sent to the meeting to disrupt it and to film any negative responses he got to his provocative behaviour, this man acted not as a concerned citizen as one might have been forgiven for thinking he was an agent provocateur. This man went to the meeting to disrupt it, he went to cause a scene that he later hoped to exploit. Any film of the event he shot and edits will be mere propaganda. No doubt it will provide its viewers with pictures that any totalitarian politician would approve of, what it won't do is to provide a balanced or reasonable picture of Saturday's events.

Author Credits: [show_post_categories parent="no" parentcategory="writers" show = "category" hyperlink="yes"]