Concerned
Tasmanians
for Jason Krejza
Just one day into Concerned Tasmanians for Jason Krejza's campaign to reinstate Jason Krejza
into the nation's cricket side and Australia is taking notice.
Nationally, locally and on the internet – there is wall-to-wall coverage of the campaign. Sport
commentators, local personalities and even Krejza himself have come out to support Krejza's
inclusion in the side.
"We were disappointed that the campaign made the back page of the Mercury because we
really do see this as a hard news story – something that transcends sport," CT4JK spokesperson Ben
McKay said.
Today is Day 2 of World Jason Krejza Day, the anniversary of Krejza's golden debut test figures of
12/358. While Australia lost that day, an objective look at Krejza's figures shows his inclusion can
not continue to be ignored. More on www.krejza4australia.com.
Krejza gets his chance to impress once more at the MCG today in a domestic one-dayer against
Victoria.
"Andrew Hilditch will look oh so very foolish after the one-dayer at the MCG today," CT4JK
Spokesperson Ben McKay said.
"We're tipping an economical 3/for with the ball, and in the unlikely circumstance the Tasmanian
openers don't bat through – a cameo with the bat."
"Our message of hope is simple: Get Jason in the side."
Jason Krejza responded to the campaign by saying in the Age, "It's nice to have the support,"
adding, "I'm trying to become a more controlled bowler. There is no spot there at the moment but
hopefully I am still in their eyes somewhere and I can keep doing what I am doing."
CT4JK's response to Krejza's response is "Keep your head down, son."
CT4JK's website – www.krejza4australia.com – has received an enormous amount of traffic, with
major server upgrades taking place overnight to handle the increased interest in the campaign.
The site features facts, stats, polls and a guestbook to send Jason Krejza a message.
Concerned Tasmanians for Jason Krejza is a non-partisan, not-for-profit community action group of citizens
who denounce violence – to a point – and call for the reinstatement of Jason Krejza into the Australian test
cricket side.
World Jason Krejza Day– 6-10 November 2009 – Celebrate the figures!
Web: www.krejza4australia.com | Email: krejza4australia@gmail.com
Facebook: Concerned Tasmanians for Jason Krejza | Twitter: Krejza4Aust
Concerned
Tasmanians
7 November 2009 – MEDIA RELEASE for Jason Krejza
WHAT THEY'RE SAYING ABOUT JASON KREJZA
"Jason Krejza is the best spinner in the country and potentially the cricketing world. His 13 test
wickets read like a Who's Who of World Sport: Sehweg, Amla, Dravid – and Laxman, Ganguly and
Dhoni out twice. Are you telling me Krejza couldn't knock over the Windies and Pakistan at
home?"
– Concerned Tasmanians for Jason Krejza
"I'm trying to become a more controlled bowler. There is no spot there at the moment but
hopefully I am still in their eyes somewhere and I can keep doing what I am doing."
– The ever-humble Jason Krejza himself
(The Age, 7 November 2009)
"Brilliant … This may just work"
– Leigh Josey, Crikey
Comments from the website and facebook fan page…
"Hilditch should have been sacked for picking Hauritz for the ashes tour. Then he should have
been sacked for not picking Hauritz in the last ashes test. He is just so inconsistent!"
"Dropping a spinner after an average WACA Test is like putting down a dog for urinating on a
fire hydrant."
"With so many injuries it seems anyone with creams gets a game for Australia what has he done
to miss out!"
"Jason is the best spin bowler Australia has produced since Xavier Doherty and Shannon Tubb."
"Hauritz is a complete rube; my washing machine generates more spin when it's turned off."
Comments from writers that know sport and know good spinners when they see them…
"Krejza was amazing. His head could easily have dropped as he was repeatedly ignored in the
last few weeks. His length had always been under control and his courage was shown by his
refusal to cash in his cards when things were going wrong. And, to think, he had not been
considered worthy of a place in previous matches."
– Peter Roebuck, (The Age, 8 November 2008)
"Jason was able to do what only four people in history have done, and that was take 12
wickets on debut. How do you turn around and give him the flick after that? Go figure."
– Greg Mathews, (Courier Mail, 22 December 2008)
"Krejza can draw enormous inspiration from his first Test because it proved his best deliveries
can bother the best players in the game. Some bowlers play 50 Tests without ever experiencing
that feeling."
– Richard Craddock, (Courier Mail, 10 November 2008)
The improbable hero of the Australian bowling effort, 25-year-old Krejza… weathered hours of
punishment by India's relentless batsmen before striking back to take 5-19 in the 11.5 overs after
lunch."
– Chloe Saltau, (The Age, 8 November 2008)
Concerned Tasmanians for Jason Krejza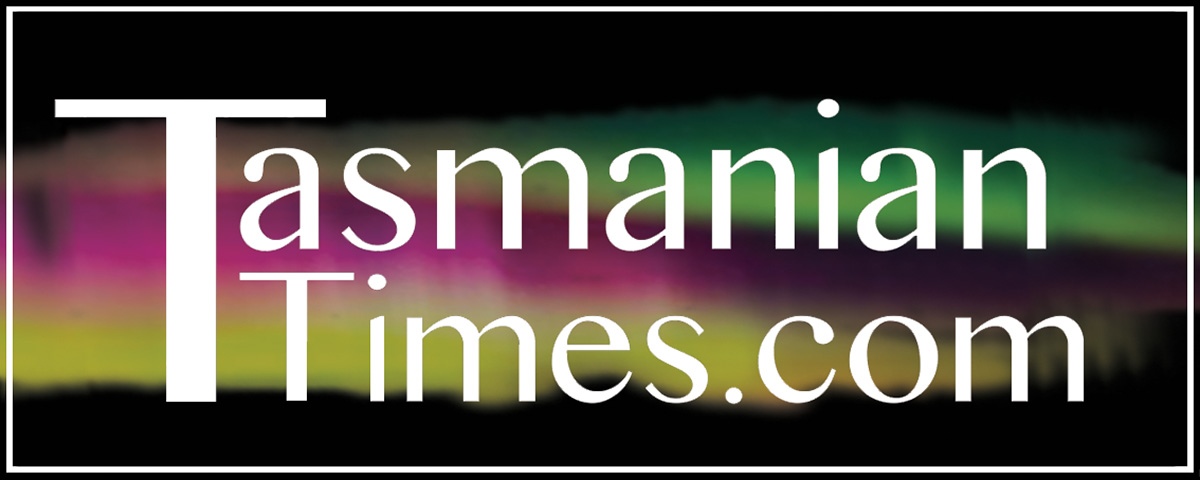 Author Credits: [show_post_categories parent="no" parentcategory="writers" show = "category" hyperlink="yes"]