The Tarkine National Coalition in partnership with the Tarkine Business Council will be hosting the Tarkine Tourism and Heritage Forum on 26-27th November 2009 at Tall Timbers Hotel in Smithton. Media are welcome.
The Tarkine Tourism and Heritage forum is an opportunity to hear from inspirational speakers who will present on the extraordinary opportunities to build a strong and sustainable tourism future for the Tarkine.
To help explore this opportunity we have assembled a range of speakers from a wide range of specialist backgrounds:
Graeme Wood
Co-founder and Executive Director of online booking success wotif.com. An Australian tourism success story, wotif.com receives 3.4 million web hits and services 200,000 bookings per month in 45 countries. Graeme has won numerous awards in the fields of tourism and innovation.
Ken Boundy
Company Director and pat owner of Corinna Wilderness Experience and former Managing Director of the Tourism Australia, Ken brings a wealth of experience from the international and national perspective, as well as the direct hands on experience of establishing a distinctive Tarkine experience at Corinna.
Hank Horton
Owner operator of Jahadi Tours and former manager of the Tasmanian Aboriginal Land and Sea Council, Hank brings an crucial understanding of the significance of Aboriginal cultural heritage and the traditional ownership of this land.
Dr Claire Ellis
Claire is the Director of Infrastructure and Industry Development at Tourism Tasmania. Her career has seen her work both in Australia and internationally in tourism, as an operator, a consultant and as a lecturer in tourism at University of Tasmania.
Ian Waller
Tourism Manager at the Cradle Coast Authority, Ian has been instrumental in driving the Tarkine Tourism Development Strategy. Ian and his team have brought together a wide range of groups and developed an exciting blueprint for the Tarkine's tourism future, as well as delivering on ground in signage, infrastructure and marketing.
Dr Nic Haygarth
Honorary Research Associate at the University of Tasmania School of History, Nic has a particular interest in the cultural heritage of Tasmania. Recently, Nic is the author of 'A Peopled Frontier – the European Heritage of the Tarkine Area'. Nic's current project is a biography of Waratah's mining pioneer, James 'Philosopher' Smith.
And a panel discussion with some of the above speakers and representatives from the Parks and Wildlife Service and Forestry Tasmania on resourcing needs in the Tarkine
The program for the forum is below should you wish to target particular sessions.
Thursday 26th November.
10.00am Introduction – Scott Jordan (Tarkine National Coalition)
10.15am Catching the Tarkine vision – Ken Boundy, (Company Director of Corinna Wilderness Experience).
11.00am The current state of tourism in the Tarkine – Ian Waller (Tourism Manager, Cradle Coast Authority).
12.00noon Lunch
1.00pm The natural heritage values of the Tarkine – Dr Richard Donaghey (Zoologist and Ecologist),
1.30pm European cultural heritage in the Tarkine – Dr Nic Haygarth (University of Tasmania , School of History)
2.00pm Indigenous cultural heritage, and indigenous tourism – Hank Horton (Jahadi Tours and Tasmanian Aboriginal Land and Sea Council)
2.45pm Q&A with our heritage speakers Dr Richard Donaghey, Dr Nic Haygarth, Hank Horton.
3.00pm Afternoon tea
3.15pm Developing tourism, respecting heritage – Dr Claire Ellis (Director of Infrastructure and Industry Development, Tourism Tasmania)
4.00pm What is happening in the Tarkine now – operators tell their stories and plans.
4.30pm Conservation in the Tarkine – Scott Jordan
5.00pm End
6.30pm Drinks
7.00pm Dinner – Guest speaker Rob Purves
Friday 27th November.
9.00am Keynote address – Graham Wood (Founder and Managing Director, Wotif)
10.00am Morning Tea
10.20am A model for Community-based Sustainable Development – Matthew Campbell-Ellis
11.00am Resourcing the Tarkine – Panel Discussion on what is needed and where people see the priorities for resourcing. Ian Waller (CCA), Stuart Lennox (Parks and Wildlife), Mike Peterson (Forestry Tasmania), Hank Horton(TALSC), Scott Jordan.
12.00 End.
The Tarkine Tourism and Heritage Forum has been sponsored by Burnie Airport Corporation and Tarkine Trails.
Scott Jordan Tarkine National Coalition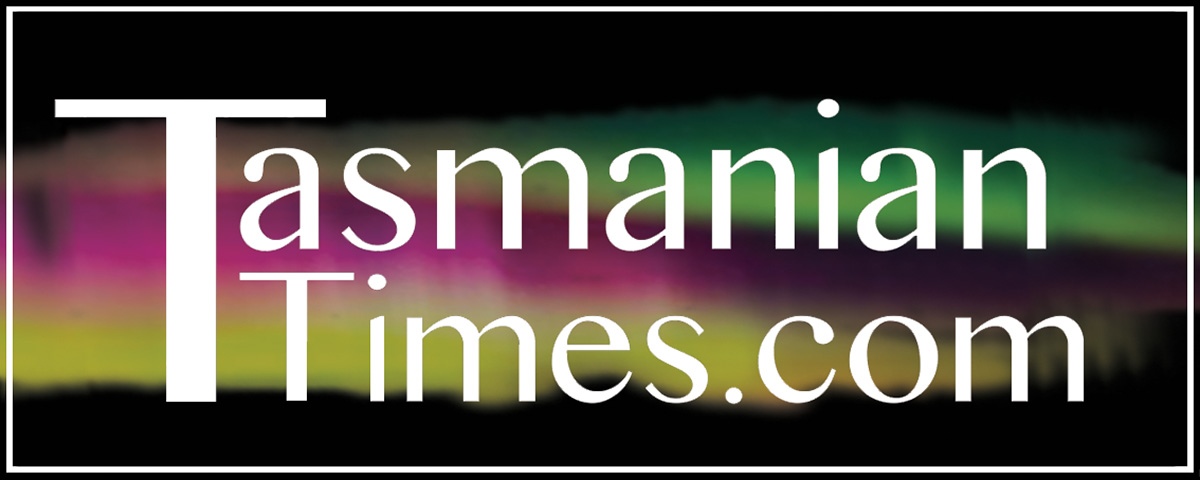 Author Credits: [show_post_categories parent="no" parentcategory="writers" show = "category" hyperlink="yes"]