LINDSAY TUFFIN
The Tasmanian Joint Select Committee on Ethical Conduct has been told that a senior public servant — Scott Gadd — has frustrated the drafting of significant environmental legislation.
Tasmanian Times has seen extensive submissions to the Committee, which has recommended the creation of an ethics body, but has made no mention of this submission in its report.
The submissions contain explosive claims of collusion, nepotism, mateship and personal denigration.
There is a claim that the wife of North West Coast MP Brenton Best was appointed to his staff. There is also a curious $30,000 donation from Mr Best to the Labor Party.
The main submission was from John Hawkins who owns a heritage property, Bentley, in the Chudleigh Valley, one of only two Tasmanian heritage-listed landscapes.
The submission concerned the exemption of Forestry from all heritage legislation and the denial of landscape legislation, a Tasmanian situation unique within Australia.
The submission was in-camera despite Mr Hawkins' wish that it be made publicly. It includes this commendation from corruption fighter Frank Costigan QC:
Dear John,
It was a great pleasure to meet you last week.
It was also a great compliment you paid me in asking me to chair (moderate/facilitate) a public meeting to discuss the very serious issues relating to governance in your State and the high desirability of establishing an independent and permanent body to counter corruption.
I have given your invitation a great deal of thought. However I am afraid I am not able to accept it. My commitments in Melbourne plus Europe make it impossible.
You are in the midst of a most important endeavour. My congratulations and best wishes to you and your supporters. (Written on May 12, 2008. Costigan died earlier this year)
Mr Hawkins' submission raises serious allegations which should be in the public sphere, despite accusations that the submission, if publicly made, could have led to charges that the JSC was a Star Chamber.
It could also be argued that Tasmanian Times is in contempt of Parliament for today publishing these submissions. However, each of the contributors, John Hawkins, Graham Corney, Peter James and David Bedford have agreed that their submissions should be freely available to the public.
The submission's covering letter begins:
"In a small community such as Tasmania those with power or access to power will have some form of familial, religious, school, work, or social connection that can be utilised if required to achieve success or corrupt the system. Proving sources of corruption is fraught with problems, problems such as collusion, nepotism, mateship, and personal denigration, all of which have gained a real and frightening presence within Tasmanian society.
"The Public Service has been infiltrated by colluding politicians who place yes men in the system to protect and enhance their political agenda."
Mr Hawkins says that an example of a gatekeeper is Scott Gadd, who has been in the news this year.
: Here and Here Mr Hawkins has written about Mr Gadd's oversight on Tasmanian Times: Here.
And his submission continued:
"Scott Gadd, the appointee of Lennon as Secretary of Parks, Arts and Heritage, is positioned to prevent the removal of the extraordinary exemptions of forestry from all Heritage Legislation, and prevent the introduction of Cultural Landscape Legislation, despite independent consultants' reports to the contrary …. Similarly it can be concluded that an Ethics Council will comprise those who will not rock the boat or will toe the line in the sand drawn by those that appoint them. Those who are known to stand up on matters of principle will be appointed, but only as a known minority, window dressing in a circumstance that wields no power."
Mr Hawkins questioned the make-up of the joint select committee itself, "I note that in the Upper House the MLCs Hall and Thorpe voted for the pulp mill (attached) and Wilkinson was accountable over poker machine contracts (attached), Brenton Best's wife was appointed to his staff ( Recorded on the Liberal Party website: Here ) and on Tasmanian Times ( Here ). And yet he could find $30,000 for a donation to the Labor Party at the last State Election (attached). I ask are these people ideally suited for a place on the Ethics committee ….
I suggest that an Independent Commission Against Corruption with a Commissioner and his staff from interstate will be free to operate without let or hindrance within this, a closed society, a society in which politicians at all three levels of Government, the Judiciary and the Press have been tainted by corruption, then and only then will Tasmanians have confidence in those that they have elected to govern."
Mr Hawkins' submission included a letter to the Joint Select Committee from an architect-specialising-in-heritage Graeme Corney, the former Senior Heritage Advisor for the Tasmanian Heritage Council of which Peter James was chairman.
Mr Corney lists two reasons he resigned:
1. Direction of the Review of the Heritage Act.
When the Historic Cultural Heritage Act 1995 passed through the Upper House in 1995, it chose to provide exemptions from the Act for Forestry practices on heritage-registered places. The Tasmanian Heritage Council was left without jurisdiction on landscapes on heritage sites. Coupled with this, 'cultural landscapes' and their identification and protection were also taken from the Act ….
It was said that the forestry/cultural landscape issues could prevent the Act from passing parliament, so better to establish an Act without them rather than to risk no Act at all ….
Important 'cultural landscapes' in Tasmania and to Tasmanians include the hop-growing landscape of the West Coast, and the English pastoral landscape particularly of the Midlands but also elsewhere ….
In the year before the death of Jim Bacon the then Chair of the THC Peter James AM re-introduced 'cultural landscapes' to the political agenda with the support of Premier Bacon ….
The world-renowned expert Oliver Rackham was brought from England to participate in a series of regional forums on Tasmanian cultural landscapes ….
A review of the Heritage Act was being led by Peter James and a core recommendation was the inclusion of cultural landscapes and the omission of forestry exemptions ….
Immediately following the death of Mr Bacon, the Department Secretary was sacked and replaced by one Scott Gadd. Over the next 12 months he took over the Heritage Review" …. and Peter James resigned.
2. Scott Gadd
Mr Corney then details dealing with Scott Gadd, saying he "blamed me for everything but the shot fired from the grassy knoll, and threatened to put me in a corner with nothing to do … I am not one easily bullied, but found all of this to be so unpleasant and ungracious, coupled with the loss of cultural landscapes that it was time for me to leave."
Concludes Graeme Corney: "Heads of Departments used to be apolitical. Public servant professionals, they gave professional advice without fear or favour. This is no longer the case. Now whenever there is a change of Government millions of dollars of taxpayers' money is wasted by paying out the contracts of political appointees."
There is also a letter (dated November 6, 2008) to the joint select committee from former Heritage Council head Peter James detailing why he resigned, including "One was the Departmental Secretary's obtaining from the then Minister (Ken Bacon) a letter appointing him (Gadd) as Chair of the Legislation Review Commission in my place and ensuring that I was not informed for some months — much to my embarrassment and to the detriment of the work of the Committee (of which Gadd was a member) as we met on several occasions before I was informed ….
Finally I decided I had to leave when the Secretary of the Department (Gadd) informed the Port Arthur Board that I was actively opposing the nomination of Port Arthur to the World Heritage list. This was totally untrue and I later received a formal apology from both the Chair (Barry Jones) and the Deputy Chair (Sharon Sullivan) of that Authority for the letter Jones had written to me following the Departmental Secretary's advice to the board."
Mr Hawkins'submission includes also reasons for the resignation of Dr David Bedford, former Director of the Royal Tasmanian Botanical Gardens.
Says Dr Bedford in a letter dated August 21, 2007: "When we spoke some time ago I promised to look for the renewal contract that the Tasmanian Government wanted me to sign in 1999 to give you an example of the measures they took to prevent me from telling the truth about the botanic gardens. Unfortunately, I cannot find that document so am unable to supply a copy. In essence, what the contract required was that I was unable to speak to the press or to make a public statement without first clearing it with the Minister of the day ….
As I mentioned, during the time I was Director of the Royal Tasmanian Botanical Gardens there was a fundamental change in the nature of employment in a Tasmanian statutory authority. My understanding when I took the position of Director was that the role was to care for and to protect the Gardens for the public of Tasmania — truly a "public servant". Indeed the RTBG Act (since changed) required that the Annual report was presented to the Governor — not to a Minister. That was a role I embraced and did my best to fulfil, despite the fact that at times it brought me into conflict with various Ministers and bureaucrats. To me the enormous value of that State resource was more important than the petty scrimping of Treasury bureaucrats and the ignorance of various Ministers and their appointed Heads of Department ….
However, it was made very clear to me that in Tasmania there were no such things as "Public Servants" any more. We were all redefined as "State Servants", which meant that we were servants of, and responsible only to, the elected Minister and his appointed Head of Department. The public might fund us with their taxes but "be damned to them and keep them in the dark" was the unstated, but very clear theme of the instructions I received ….
That arrangement did not suit me as I believe that the truth is more important than the desires or interests of politicians and their minions."
Paula Wriedt, then Minister for Tourism, Arts and the Environment is also quoted in an email reponse to John Hawkins in August 23, 2007:
"In my view, it is not, as you attest, that the concept of cultural landscapes is alien to the State Government, but rather that how such assessments are completed and the identified values managed will in part be dependent on the outcomes of other reforms which are yet to be considered by Cabinet and Parliament ….
As you are no doubt aware, the current Historic Cultural Heritage Act 1995 was legislation sponsored by a former (Liberal) government. The inclusion of an exemption for forestry operations reflects what the Government's opinion of the day was. The matter is being considered further in light of the Mackay Report."
Earlier, Paula Wriedt (June 21) told Mr Hawkins:
"I would like to assure you that the Tasmanian Heritage Council is an independent body responsible for implementing the Historic Cultural Heritage Act 1995 and that any decisions made by the Council are based on its own sound judgements ….
In considering Professor Richard Mackay's review into the Act, I have concluded that Tasmania is not well positioned to consider entering cultural landscapes on the Tasmanian Heritage Register at this time and have therefore deferred consideration of this matter while work is advanced on the key recommendations."
Mr Hawkins' submission also includes correspondence (October 8, 2007) with Gunns chairman John Gay, after a meeting with Mr Gay, arranged at Mr Gay's request, at which he suggested a wish to improve his public image. Mr Hawkins suggested that:
"I am taking you up on your agreement to investigate the current exemption of Forestry from Heritage Legislation and the refusal of the authorities to progress Cultural Landscape protection. For Gunns to take the lead in reversing this siuation, could I feel reflect well on the company and counter a great deal of future adverse publicity ….
I enclose a short history for your perusal and a draft submission to Paula Wriedt, Minister for Tourism, Arts and the Environment."
Mr Hawkins never heard back from Mr Gay.
Documents shown to Tasmanian Times also include a lawyer's letter, dated May 31, 2007, claiming defamation of Mr Scott Gadd.
The action has yet to be proceeded with, and Mr Hawkins "is determined that he will not be silenced".
Mr Hawkins later submitted an addendum to his original submission, concerning an FOI request which had not revealed any substantial information.
The Ombudsman was asked to assess this FOI request concerning Gadd, the exemption of Forestry from all heritage legislation and the lack of cultural landscape legislation.
The FOI request was submitted to the Joint Select Committee for consideration as an addition to Mr Hawkins' previous submission, but was returned unopened, due to "time constraints."
Such are his documented experiences dealing with the Joint Select Committee into ethics in Tasmania.
• The Department of Premier and Cabinet was contacted for comment early this morning. The request for comment was passed to Mr Gadd. He replied just after midday asking how he could help. Just after 1pm he was sent a series of extracts from the submissions seeking his response to their claims. At time of publication, six hours later, there has been no response. Tasmanian Times welcomes his, or the State Government's response, at any time.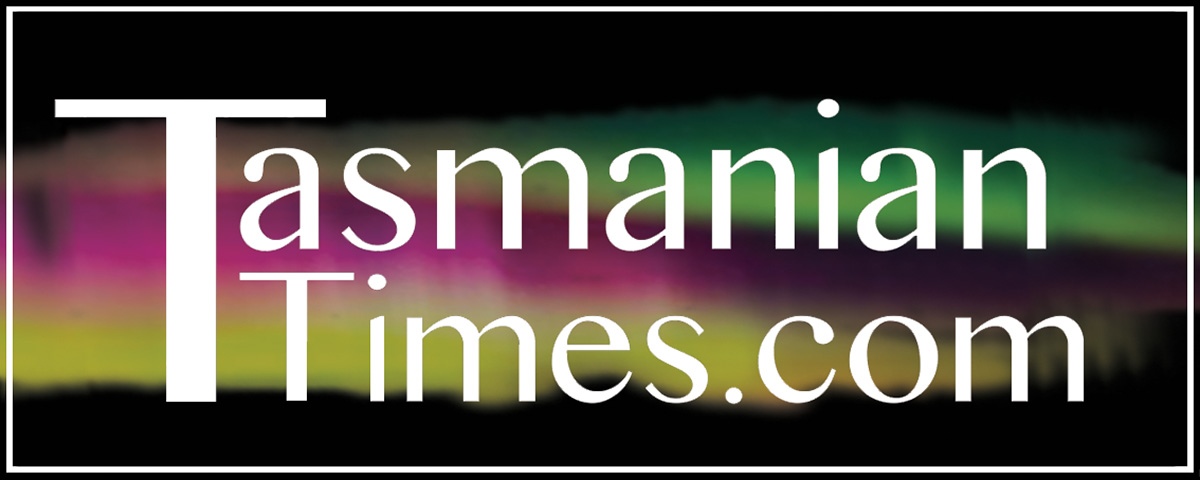 Author Credits: [show_post_categories parent="no" parentcategory="writers" show = "category" hyperlink="yes"]