Sue Neales Mercury
TASMANIA'S planning system is to be revolutionised with the Premier to announce massive changes to laws and structures. The state's two main planning bodies, the Resource Planning and Development Commission and the Resource Management and Planning Appeal Tribunal, will be merged. Mr Bartlett will designate major projects, especially those involving water pipelines, as "projects of regional significance" — bypassing multiple council planning approvals. The reforms are central to the Premier's State of the State address to be delivered in Parliament on Thursday. Mr Bartlett's speech will focus on infrastructure spending plans for: • Low-emission community transport options for small regional communities; • Rolling out wireless broadband (WiFi) connections; and • Shifting Tasmania's West Coast water to the Midlands and East Coast to address Australia's food security crisis. But the future of plans for a new Royal Hobart Hospital will not be clarified — that will have to wait another eight weeks, after the business case for a new waterfront hospital serving the entire state is considered by Cabinet. Read more here
What the Greens say …
What Environment Tasmania says, Thursday …
TASMANIA'S PLANNING SYSTEM ON BARTLETT'S FAST-TRACK
Quick and Dirty Planning Decisions no Substitute for Good Community Outcomes
Nick McKim MP
Greens Leader
Tuesday, 24 February 2009
www.tas.greens.org.au
The Tasmanian Greens today accused Premier David Bartlett of preparing to deny Tasmanian people the opportunity to participate fully in planning decisions by radically restructuring Tasmania's planning system.
Greens Leader Nick McKim MP said that Mr Bartlett's belief that Tasmania's planning system is a 'blocker' to development shows that he believes that fast-tracking assessment processes is more important than public participation.
"Here we go again. Obviously Mr Bartlett learned nothing from the community backlash when people were sidelined from the pulp mill assessment by the fast–track process he personally supported," Mr McKim said.
"Mr Bartlett clearly favours a fast-track process that delivers quick and dirty decisions over a genuine engagement with people. He is placing the profit motive above community outcomes."
"Unless communities are given the opportunity to genuinely participate in planning decisions we see outcomes like the pulp mill, where Tasmania remains divided and no social license exists."
"This is yet another divisive proposal from this Premier, who seems to enjoy setting Tasmanians against each other."
Mr McKim said that the primary aim of Tasmania's planning system should be to provide good outcomes for Tasmania, not just making quick decisions because that's what profit driven developers want.
…
MEDIA RELEASE – 26/2/2009
FEAR THAT PLANNING CHANGES WILL CUT ENVIRONMENT, PUBLIC, OUT OF PLANNING SYSTEM
Tasmania's peak environment body today expressed grave concerns over speculated changes to Tasmania's planning system. Environment Tasmania (E.T) has asked the government to rule out cutting ordinary Tasmanians and small business out of the planning system and the fundamental democratic right of third-party appeals. E.T is also concerned that the changes are a smokescreen for removing independent scrutiny and environmental protection from planning and development in Tasmania.
"A stable investment environment is created by an open, independent, fair and transparent planning system. When you provide for proper scrutiny, allow for genuine public input and expert input into planning and development decisions, then you create an environment where everyone is treated in a fair way and concerns are heard and addressed," said Dr Phill Pullinger, Director of Environment Tasmania.
"The debacle over the pulp mill fast-track process should have given the Tasmanian government a crystal clear view that shoddy deals for developers creates the exact opposite of a stable planning and investment environment, and that Tasmanians want an independent umpire and a fair and transparent planning system,"
"Instead of giving Tasmanians a fair go and a genuine say about their local community and environment – the government appears to be on a pathway of creating an 'in-house' planning system that will be a recipe for more corruption, cronyism and controversy," he concluded.
Environment Tasmania is Tasmania's conservation council, an umbrella body that represents 25 Tasmanian conservation groups, with collective representation of over 6000 Tasmanians.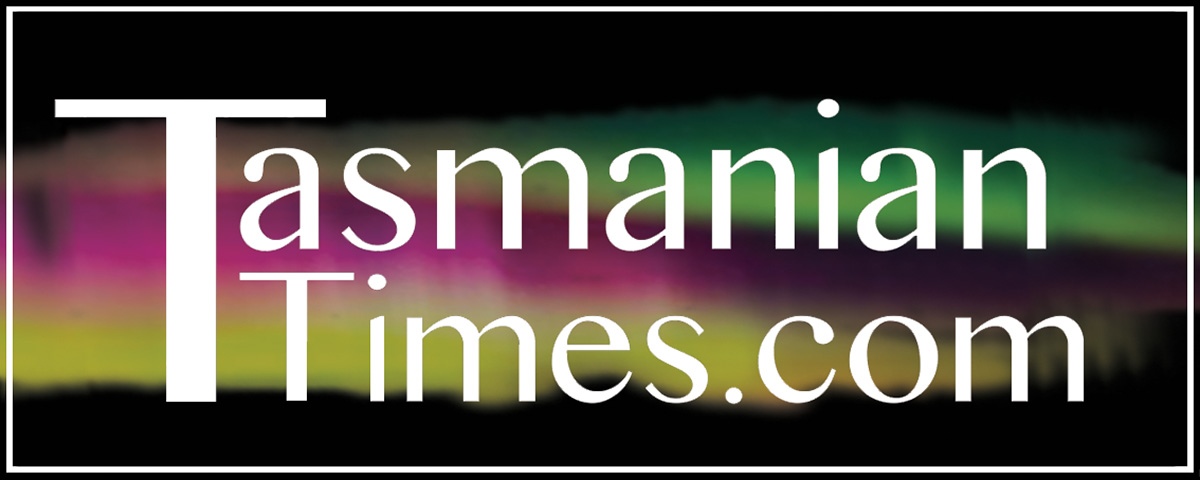 Author Credits: [show_post_categories parent="no" parentcategory="writers" show = "category" hyperlink="yes"]