IN early February 2005, Klaus Emmerichs and his partner Birgit Jansen arrived in Tasmania from expressly to walk the "Overland Track" within the Cradle Mountain-Lake St Clair National Park.
They were two weeks into their six—week Australian holiday from Germany where Klaus runs a successful small business, They looked forward to their trip down under with much anticipation, and in particular, bushwalking through some of Tasmania's renowned World Heritage high country.
Klaus 44 and Birgit 40, fit and active, and experienced bushwalkers in their native Germany, were ill prepared for what lay ahead of them on the Overland Track. They were barely hours into the walk when they realised the enormity of the task ahead, possessing scant necessary supplies, overloaded packs and light summer clothing.
"No one had told us what lay in store; all the pamphlets made the walk look easy", they later told me. "We had no idea that the weather would turn terrible like it did. We thought it would be summer all the way."
Fortunately before they left Cradle Mountain Lodge, a park ranger advised them to purchase a spirits stove as lighting open fires within the park was prohibited. He also cautioned them about packing too heavy a load on the testing walk they were about to embark on. Later on that day as they sat, wet through and freezing in a wayside hut some kilometres into their journey, they realised they were completely unprepared for what lay ahead. By dark the couple were back in the comfort of Cradle Mountain Lodge. That night was spent reassessing their situation and drying out their drenched clothing and equipment. Their change of plans was to prove monumental.
The next day they phoned through to Devonport and arranged with Budget for a hire car to be brought to them at Cradle Mountain. Later that day saw them heading for Zeehan where, after seeing the local sights, they spent the night sleeping in the car by the side of the road. At that stage they knew very little about Tasmania, other than what a few glossy travel brochures had told them — but they were of course written in English and hard for two German tourists with little command of the language to understand.
The following morning they began a tour of the West Coast, and after driving all day, eventually decided to pull off the road at around 7.30pm and set up camp at an un-named location north west of Derwent Bridge.
What Klaus saw
Birgit asked Klaus to find some water for their evening meal, and he wandered off down the track searching for a creek. Following is Klaus's account of how he snapped his photo of a Tasmanian tiger.
"As I neared a fallen log lying over a small stream, I notice a movement in the bushes on the other side of the log and then I see the shape of a strange animal moving along behind. I was higher than the animal, as I was moving downhill, and he was lower down, and at first he didn't notice me.
"I went down on the left side of the log — he was sniffing at the ground. I quickly switched the camera on to night vision as the light was fading and as I did he stuck his head up high. I made one, then two shots. It must have been 30 seconds that I watched him. He was making strange snuffing noises. There was also the same sort of snuffing noise coming from further along the log. So there could have been two of them, maybe even a little one. I also remember a very strange smell that was strong in the air coming from the animal. As he moved further away I hurried back to tell Birgit what I had just seen.
"Then we both come looking for the animal but by then he had disappeared. We were worried that he might be savage and we didn't want to sleep there anymore, so we packed up and got in the car and drove away and went somewhere else to spend the night."
As Klaus was downwind, the animal apparently hadn't detected his scent at first and its head was down sniffing at the ground. As soon as it became aware of his presence, its head naturally went up and this is when he snapped his two images. He told me the animal made peculiar snorting noises, which unnerved him somewhat, and because of this he made no attempt to follow it as it moved away. Another important thing he mentioned was the rank smell in the air that had undoubtedly come from this creature. Having myself smelt a thylacine in the bush. I can vouch for the strong, unusual scent it emits. He also noted that it didn't appear to be in a desperate hurry to vacate the scene, posing the question of whether it may have had young nearby.
The next day the pair called in at the Derwent Bridge Hotel and, noticing the Tasmanian tigers on a Cascade bottle, they made enquiries as to which type of animal it was. They were told the tigers were all gone, and there were none left. Still not fully understanding the significance of their photos, they put the camera on hold until they visited Klaus's brother in Melbourne some weeks later.
Leaving Tasmania several days after the sighting, they flew to Port Douglas, and afterwards back to Melbourne where Klaus showed the camera images to his brother. Realising what the photographs could be, his brother phoned a journalist friend who urged them to consult a solicitor before offering the two images to the Melbourne media.
Meanwhile, their holiday over and responsibilities at home beckoning, Klaus and Birgit had already flown back to Germany. This departure I might add was planned several months before, and was not, as has been suggested by the media, hurriedly prepared to escape giving evidence.
Consequently, an agreement dated March 17, 2005 was drawn up by The Age offering 15,000 Euros and giving the newspaper exclusive rights to publish the photos without further charge. In addition, a generous offer was made for ongoing sales through the Fairfax group. The whole deal rested on the proven authenticity of the images, subsequent to their eventual publication.
Doubts as to genuineness
As news of the photos emerged, The Age was approached by several media outlets seeking access to the images as a general clamour began to get hold of the story. Meanwhile, The Age had consulted photographic, and biological experts in an effort to confirm their validity.
Klaus's brother was flown to Hobart by The Age to show the photos to several authorities, namely the Director of the Tasmanian Museum and Art Gallery, Bill Bleathman and Parks & Wildlife biologist Nick Mooney. Although both men conceded the animal in the photos appeared to be a thylacine, they concluded that the images were blurred and too badly out of focus to give an accurate answer. This aspect raised their doubts as to the genuineness of the images. On this basis their verdict was inconclusive, and although not ruling out entirely the possibility that the photos were genuine, they too urged a detailed forensic analysis from photographic experts.
Unfortunately it was at this point that matters began to run off the rails.
If Klaus had been able to remain in Australia to handle the media, things may well have taken a different turn. His brother, acting as the third party became bogged down with the complexities of the investigation, so much so that he eventually withdrew his support, resulting in a complete shutdown in negotiations.
Meanwhile allegations were flying that the images has been rigged from a vintage thylacine photograph taken by zoologist David Fleay in 1934, and subsequently published in German scientist Heinz Moller's book Der Beutelwolf.
Various thylacine enthusiasts were consulted, and most all voiced their opinion that, although there was no doubting the images were of a thylacine, they suspected the digital photos had been faked. Further doubts were cast on the dates and times displayed in the images, and thus the plot thickened.
As if to add fuel to the already spreading flames of unbelief, Sydney Morning Herald photographic managing editor, Mike Bowers conducted his own experiment. Copying David Fleay's original 1934 photograph, he blew it up to quarter the size of a live tiger, and using coloured images of a thylacine pelt previously sold at auction, he turned his creation over to the Herald' imaging experts to colour the resulting cardboard cut-out.
Placing the image beside a tree fern in his front garden, he photographed the cut-out trying to deliberately blur the image by setting his camera out of focus. Using a slow shutter speed, he soon had the desired affect, and after publication in the Sydney Morning Herald, that photograph was mistakenly spread around the world as the actual image.
Klaus has documented evidence that certain people were anxious for him to reveal the exact location of his sighting, and one person in particular, despite being quoted by the media as voicing his opinion that the photos were possibly fakes, pressed Klaus extremely hard over coming weeks to reveal the location. To his credit, Klaus refused to reveal this to anyone. To this point in time, I am the only person the pair have taken into their confidence over the exact sighting location.
Media reaction turned sour
Media reaction suddenly turned sour, helped no doubt by The Bulletin's laughable $1.25 million offer for the capture of a live thylacine.
Many believed the two in collaboration, that the German tourist's photos had acted as some sort of prelude to the big reward, but I can categorically tell you that nothing could be further from the truth. There was absolutely no collusion of any kind. It was unfortunate that the reward announcement came soon after the emergence of the photos. I know for a fact there was no connection because I was consulted by The Bulletin several months before the offer was actually announced and asked to keep it confidential.
Klaus and Birgit arrived quietly back in Australia in early 2006 to begin a three month tour of the outback. But first they must return to the site of their tiger sighting. They arrived in Tasmania in early February and re-enacted their movements of the previous summer, hiring a vehicle and once again driving to the location where it had all happened the year before.
Only this time the animal was nowhere to be found. This, I assured them is not unusual as the Tasmanian tiger is an itinerant beast, a transient wanderer who seldom stays two days in the same locality. So it came as no surprise to later hear that their tiger had moved on and was now nowhere to be seen. It was most likely moving through the area when they discovered it and could have been miles away by the next day.
Once again, they ventured down to the creek and the same fallen log, picking up animal scats as they went, searching for footprints and any tangible sign of the tiger's presence, for they were now much better versed in the animal than the year before. Klaus had read everything he could lay his hands on concerning the thylacine, so keen was he to prove to the world that his photos were not the fakes they had been made out to be.
The pair took extensive video footage of the area and paid special attention to small caves along the creek. Frustrated at not having found the tiger, they camped several days in the vicinity, hoping against hope that their dream would materialize, and the animal would return, but it proved a forlorn hope. They searched the surrounding hills and valleys, often becoming lost for hours at a time, until eventually they gave up and continued on with their journey around the state.
Calling in at Strahan, they chanced upon my book Tiger Tales for sale in the visitor centre and bought a copy. Having previously seen me in documentaries on German TV, they discovered that I ran the Tasmanian Tiger Research & Data Centre at Maydena. Eventually arriving in Maydena determined to hunt me down, they discovered I had recently shifted to New Norfolk.
At around 5.15pm on Monday 6th of February, I received a phone call from a local shopkeeper saying he had a German tourist in his shop who wanted to speak to me. The tourist then told me he had something to show me, but wouldn't elaborate. Hopping in my car, I soon arrived at a pre-arranged meeting place where, after a short get-to-know-you conversation, I found myself staring at the famed photo.
Angry that no one appeared to believe his story
For the next hour or so, Klaus reiterated his tale several times, appearing frustrated and angry that no one seemed to believe his story. I looked intently at the photo still locked in the camera memory. He tried to explain that with a Richoh camera retained a certain number of images on its 12mb internal memory, something unique to this make of camera. In addition, it had a night shot facility that tended to blur the image — and he had used the night shot on both photos.
It was clearly a Tasmanian tiger featured in the image, there was no doubting that, but what was bothering me was how it got there. Klaus assured me that neither he nor partner Birgit knew anything about the thylacine prior to his arrival in Tasmania the year before. To his credit, his account of the event, which I must surely have heard a dozen times over in recent weeks, never varied. The only thing he was not revealing was the exact location, a secret he has since shared with me.
He pointed out that in the Fleay photo, the left ear was erect, where in his, it is laying down. I afterwards checked the two photos against the Fleay image and found that there are noticeable differences. Where the critics pointed out that the angle of the head was the same, I fail to agree, and I ask you, just how many varying images can you take of a thylacine full square side on. It seemed to me that certain people were deliberately finding fault — that either didn't want to believe — or, was it that they purposely wanted to deceive?
As he and Birgit were heading off next day for far North Queensland to begin a motoring holiday of the Top End, they promised to keep in touch by email. I agreed to write up their story for the Derwent Valley Gazette under my banner of Tiger Tales.
Conferring with the Gazette journalist Kathy Grube, we soon had the story underway. She contacted the makers of Richoh cameras in Pirmasens, Germany and asked whether it was possible to save the internal memory from disk or other means, apart from taking a photo using the camera. She discovered the camera is write-protected, so you can only transfer images out of the internal memory, not inwards.
The Gazette then contacted Melbourne newspaper The Age and was told that management considered the photos were not worth spending the money on, although "there was still an element of uncertainty that the photos may have been genuine".
A forensic analysis on the photos was done at the time, and wildlife biologist Nick Mooney, who had previously inspected the photos in Hobart, was then flown to Melbourne by The Age for a second look at them.
Mr Mooney told the Gazette that he had not heard anything of the photos or the German tourist for the past year. He said there had been silence since the photos' authenticity was challenged.
Survival would be a long shot
"A digital forensics expert looked at the images and couldn't authenticate them, he said. Also, we were told the tourist could not remember where he took the photos. The tourist also did not report the photos until the day before he had to leave to return to Germany. Some things were just not adding up," Mr Mooney said.
Mr Mooney also pointed out that the photos did look similar to photos printed in Prof. Heinz Moeller's German published book, Der Beutelwolf, but he could not say that they were fake. Mr Mooney went on to say there was a remote possibility that the thylacine may still exist in Tasmania, but its survival would be a long shot.
After the story appeared in the Gazette, I was contacted by senior management of The Mercury interested in seeing the photos and interviewing Klaus. I contacted him and asked whether he would be prepared to send me the camera to show The Mercury, to which he agreed. Within a few days I had possession of the photos, sent by air express at a cost of $245.00, which of course came out of his pocket.
At the meeting, I showed the photos and told Klaus's story, and although our discussions were favourable, and negotiations appeared to be running smoothly, any future outcome was afterwards quickly stifled, the reason given that there was little public interest in the photos and they were only of curiosity value and not considered authentic.
I felt there was an undercurrent in certain quarters that was aimed squarely against running the story. And there were those who were far too quick to write the photos off as a hoax without giving Klaus a fair hearing, despite the photos never before having been seen by those apparently pitted so strongly against them. Perhaps that manipulated image previously published by The Sydney Morning Herald had confused the issue somewhat and that is when the rot began to set in.
It must be pointed out that up until that time, no one had actually interviewed Klaus over the affair, and I strongly believed that until the media had done this, no one could entirely discount his story.
I emailed Klaus and asked him if he was prepared to fly back to Hobart to be interviewed by The Mercury, and he agreed to do this. In the meantime I lined up an interview with a journalist willing to talk with Klaus. I must point out that they flew back at their own expense, and to this point in time absolutely no money or recompense has changed hands.
The resulting story that appeared in the Sunday Tasmanian on April 16th was extremely bland and lacking substance, merely giving a negative overview of the whole affair. It was not the story I expected, being little more than an adulterated version of previous media accounts. It seems the media will never give this saga the fair hearing it deserves, appearing intimidated and reluctant to give the story its due consideration.
To be perfectly honest, the whole thing was handled badly right from the start. Where Klaus Emmerichs should have been the front man in any ensuing investigation, it was left to his brother to convince both the relevant authorities and the media of the authenticity of the two digital images. He was clearly out of his depth, and eventually abandoned the quest altogether.
Certain "authorities" were all to quick to pour scorn and ridicule on the photographs, with the result that a public stance of unbelief took hold — an opinion that continues to the present day.
Vested interest within this state
One could be forgiven for thinking that there are certain elements within Tasmania who do not want the thylacine re-discovered. That there may be a vested interest within this state that fears for the on-going implications of such a discovery may be prejudicial to its best interests and future ambitions. That there is an underlying current aimed at nullifying any evidence that may transpire, albeit unambiguous in its facade of bona fide respectability.
After almost 40 years researching and chasing the thylacine around the countryside, I feel I am well enough versed to pass a competent opinion. During that time I have spoken with and interviewed a great many people claiming to have seen the thylacine post 1936. In addition, I was fortunate to be able to speak with trappers and hunters conversant with the animal in the early part of last century before they passed on. I believe that during my long hunt, I have both seen, smelt and heard it, and no one could convince me it's not still out there. But sad to say I have no tangible evidence to hand that may be able to set the record straight.
These photos are as good as any tangible evidence I have so far come across and may go some way to substantiating an extant thylacine population in Tasmania. They cannot and must not be discounted lightly. No matter what the academics and bureaucrats have declared, these photographic images have now gone down in thylacine folklore and are there to stay, and nothing we can say or do will change that.
I am not prepared to let this matter rest. I have a gut feeling there is more of this tale to come, much more.
I feel I owe it to Klaus to follow it through to a satisfactory conclusion. I trust the man, and believe he really did see a thylacine that day, no matter what others may say and think.
I have long advocated that the likes of myself and my fellow thylacine researchers will most probably never be fortunate to come upon a thylacine in the flesh — and to be able to prove to the world once and for all that this remarkable animal does in fact still exist. It will most likely be a foreign tourist with their new camera — in the right place at the right time to take the photo of the century.
It may already have happened!
Col Bailey is an author and thylacine researcher
Picture: http://www.amonline.net.au/thylacine/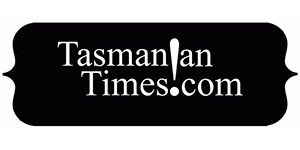 Author Credits: [show_post_categories parent="no" parentcategory="writers" show = "category" hyperlink="yes"]