So, a poll says Rene: Early state poll push
Fascinating.
Two things.
1. Labor's definitely on the nose. Well Blind Freddy can see that.
After all, this is the government that governs for a tiny, rich minority of Tasmanians.
It is the government of mates and Fifties' stalinist mentality …
The most stark recent example of this mindless, philistine, blinkered, Third World, dark-ages, burnt earth policy being Recherche Bay.
Do not be in doubt. Recherche Bay could be saved with the stroke of a pen; it's only 100ha for god's sake; the owners of the contentious logging area easily compensated, visionary conservation internationally-acclaimed.
But no. Be in no doubt. We're the "F. . .in'" bosses. We look after our "F. . .in'" mates (especially the very rich ones). You do as you're "F. . .in'" told."
Rough Red (Rough Red) leads a government reliant almost entirely on the still-trickling effect of the upturn inspired by hordes of terrified-by-the-apocalypse, Tassie-flavour-of-the-month tourists and the national-upturn (with adequate tweaking from Bacon-Crean). Lucky bastards.
It is the Government reliant on the indifference, fear and easily-manipulated conservatism of the Great Unwashed.
It is the government of elevated Labor mates with a spinner in every nook and cranny to grossly overstate anything, well, everything.
And it is the party apparently unwilling to engineer the elevation of Dunc (tho' watch this space, Hag is hearing fascinating goss, more follows …)
Now Dunc (and Nick) got a big rap in Crikey Sealed yesterday … while some significant other Tasmanian Labor colleagues – Dick, Harry, Sue, Kay (who?) got a bum-rap.
Hag quotes His Eminence Crikeyness Christian Kerr:
8. Labor's duds, thuds and buds

Labor's national secretary Tim Gartrell might be staying shtum on the specifics of his comments last week that the party should dump its "duds" and get a new generation of MPs into parliament if it wants to win (here) – but many of his comrades don't seem to share his reticence.

The emails have been flooding into Crikey over who should go and who should
stay – so many that we've decided to put together three lists of Laborites. The DUDS: people who should go now. The THUDS: people who should go and have
a good think about their position. The BUDS: people who should stay.

No need to thank us, Tim and Kim. It's a pleasure. All we ask in return is that we get allowed into the budget lock-up if and when Labor is returned to government.

THE DUDS: Dick Adams, Arch Bevis, Sharon Bird, Nick Bolkus, Chris Bowen,
Geoff Buckland, Anthony Byrne, George Campbell, Jacinta Collins, Pat Crossin, Kay Denman, Laurie Ferguson, Jennie George, Sharon Grierson, Jill Hall, Michael Hatton, Kelly Hoare, Harry Jenkins, Linda Kirk, Joe Ludwig, Sue Mackay, Gavin Marshall, Jan McLucas, Claire Moore, Roger Price, Harry Quick, Rod Sawford, Ursula Stephens and Ruth Webber.

THE THUDS: Anthony Albanese, Mark Bishop, Tony Burke, Kim Carr, Peter Cook,
Ann Corcoran, Simon Crean, Michael Danby, Annette Ellis, Martin Ferguson, Joel Fitzgibbon, Michael Forshaw, Steve Gibbons, Alan Griffin, John Hogg, Steve Hutchins, Carmen Lawrence, Kate Lundy, Daryl Melham, John Murphy, Kerry O'Brien, Bernie Ripoll, Bob Sercombe and Kim Wilkie.

THE BUDS: Kim Beazley, Anna Burke, Stephen Conroy, Graham Edwards, Justine
Elliot, Kate Ellis, Craig Emerson, Chris Evans, John Faulkner, Peter Garrett, Steve Georganas, Julia Gillard, Julia Irwin, Duncan Kerr, Catherine King, Jenny Macklin, Robert McClelland, Bob McMullan, Gavan O'Connor, Julie Owens, Tanya Plibersek, Robert Ray, Nicola Roxon, Kevin Rudd, Nick Sherry, Stephen Smith, Warren Snowdon, Wayne Swan, Lindsay Tanner, Kelvin Thomson, Maria Vamvakinou and Penny Wong.
2. There's no bloody choice. Who would want the Lock-step Libs with their identical quarry mentality and visionless, dam-it, log-it, keep the old order of Masters-Overseers-Servants firmly in place. Then again, a change is as good as a rest … and we might get rid of some of those bloody elevated Labor mates.
So Hag again authoritatively states:
This will be a Hung Parliament.
And she repeats … this will result in the Government of State Unity: Sow the wind
And another thing: What does the fact that only two pollies have booked to go to the premier media event of the year, The Media Ball, indicate.
Onya. Nick and Peg?
But:
But what about you other buggers?
Does the fact there is not a single State Government polly booked to table-top dance at the GC indicate such a degree of hubristic belief there is nothing to be gained from oiling the journos; they're already well under control anyway?
And no Libs? Have they already spent their election entertainment allowance?
This is all very disappointing to Hag. She was looking forward to reporting on gross misdemeanors from naughty pollies.
But Nick and Peg always behave with exemplary decorum.
Then again Hag wonders what might happen if she spiked Peg's drink with absinthe?
She will report all she remembers … Sunday …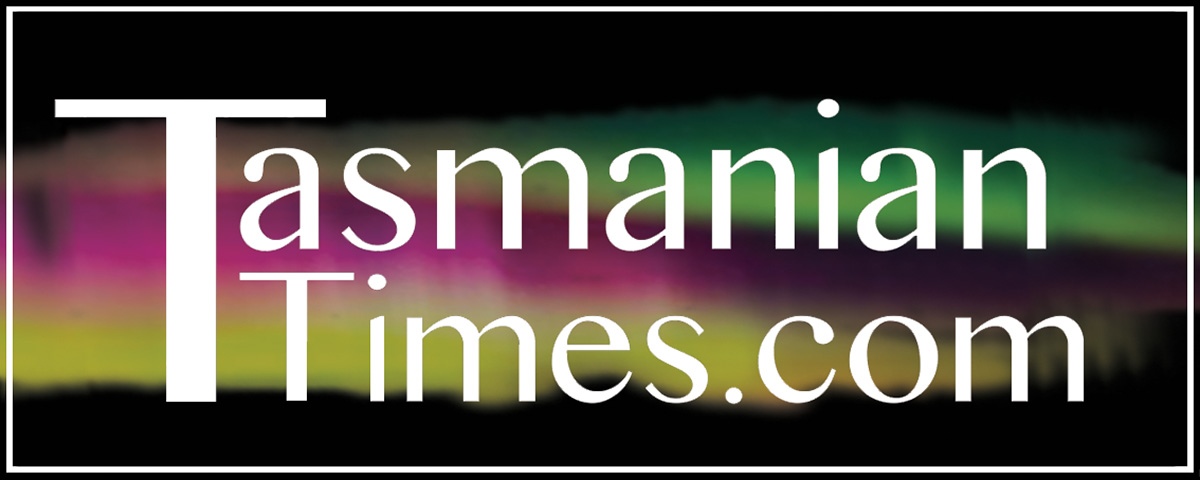 Author Credits: [show_post_categories parent="no" parentcategory="writers" show = "category" hyperlink="yes"]