Hag must say she was rather taken by that nice comedic young man Zeps at last Saturday night's Media Ball.
He did John Howard better than John Howard does John Howard; tho' Hag reckons he should have donned evening wear of Vodafone tracky-dacs. It would have set him off just perfectly.
The Howard appearance was perhaps the most surprising event of the evening. Hag has little to report from a laid back carouse during which Peg kept her glass covered to prevent the infusion of Hag's flask of wormwood absinthe, Nick danced with a certain feral style, Terry added Legislative weight and a couple of hundred journos and their mates got nicely sozzled.
And there was the night's big winner, fierce proponent of Publish and Be Damned, former Examiner Chief Political Writer Chris Johnson, now with the West Australian in their Canberra political bureau.
Justice Pierre (Slicer) and the judges made much of Johnson's defence of the ageless values of the Fourth Estate in announcing the Keith Welsh Award winner.
Hag was only seeing double at this stage, so was able to scribble some garbled notes. Here's some of what the Good Judge appeared to say:
"Into the maelstrom have been placed the nominations for the Keith Welsh Award for Outstanding Contribution to Journalism in Tasmania for 2005. Simon Bevilacqua, Chris Johnson, Andrew Probyn, Lindsay Simpson, Ellen Whinnett.
"As one not of your discipline I have watched for a number of years your peer assessment. Reduced to basics the criteria is: "Is it a good story honestly told."
Courage, intellect, obsession
"The Keith Welsh Award is unique in that the person whom it honours has lived for many, many years after its origin. He will be 100 next year. It is, through him, a connection to and reminder of the skills, values and human attributes which are enduring: courage, intellect, obsession and a capacity to assimilate, understand and express the social and human condition.
"In 2004 the award was made to Lindsay Tuffin, one who had given much to your discipline and who had entered cyberspace to expand the arena of publication of a story. Some thought it to be a response to technology, but I suspect, in our heart of hearts, the judges were swayed by the word, courage.
"This year, for the first time the nomination of an academic was made. The judges were obliged to examine their historic criteria or prejudices. Is academic writing a "good story". It might be far-reaching in consequence but how is it to be compared with that prepared and published daily. The judges believed that it ought not be excluded but accommodated within the historic norms.
"Judgment might be contested and may be after all a product of intuitive synthesis. But it remains centred on: 'Is it a good story. Does it have import and impact. Is it honest and soundly based. Was there perseverance and courage in its obtaining and publication. Was it balanced or a polemic. Did it connect with its intended audience. Did the writer or producer only enter the story when absolutely necessary and then but to give it colour. Was it written with skill, with a simplicity which hides its depth.
"Dead easy really. Except for the standard of the competition, which for a community of our size has been and remains exceptional. This year the judges were unanimous in our selection and expect to receive the headline: Judges get it right again.
"The Keith Welsh Award is given in recognition of the contribution and commitment to Tasmanian journalism and of consistently good journalism, achievement and outstanding leadership demonstrated throughout the year.
Consistent quality of his writing
"Judges consider journalistic excellence, courage and creativity as well as the entrant's contribution to the promotion of the professional interests of journalism within the industry and the broader community.
"The Keith Welsh Award for Oustanding Contribution to Journalism is awarded to Chris Johnson for the consistent quality of his writing of news, features and commentary.
"Judges noted Chris' strong yet sensitive coverage of the death of the late Premier Jim Bacon*, which was undoubtedly the biggest story of 2004 and which has had an ongoing impact on the Tasmanian political environment. *(Controlling the Pack)
"Throughout the year Chris demonstrated courage through his willingness to challenge political pressure not to run the story relating to Jim Bacon's imminent death and through his often direct and insightful commentary on state politics through columns on subjects such as the performance of Cabinet Ministers and the Opposition – which have stood the test of time.
"Chris' contribution to the industry is under-scored by the fact he received two peer nominations from colleagues in the press gallery, including one from a competitor news organisation. Both cited his willingness to help younger colleagues on stories where there was no professional conflict or element of exclusivity.
"Chris' work has demonstrated the importance of having a senior journalist with a strong understanding of politics for one of the most important rounds on any nwspaper."
Blood Oath. Onya Chris. Hag shakily raises her quadra Vodka to yuh.
The Hobart Restaurant Bitch was hovering anonymously … and has pronounced: The Bitch … with some very funny comments
The other winners:
ALAN T. CANE MEMORIAL PRIZE FOR CADET JOURNALISTS
WINNER: Linda Smith, The Mercury newspaper.
AWARD FOR EXCELLENCE IN PRINT JOURNALISM
WINNER: Ellen Whinnett, The Mercury newspaper.
AWARD FOR EXCELLENCE IN ELECTRONIC JOURNALISM
WINNER: Nick Rushworth (producer) and Graham Davis (reporter), Sunday – The Nine Network.
AWARD FOR EXCELLENCE IN NEWS PHOTOGRAPHY
WINNER: Sam Rosewarne, The Mercury newspaper.
AWARD FOR EXCELLENCE IN REPORTING ON SOCIAL EQUITY
WINNER: Simon Bevilacqua, The Sunday Tasmanian.
AWARD FOR EXCELLENCE IN INVESTIGATIVE JOURNALISM
WINNERS: Simon Bevilacqua, The Sunday Tasmanian, and Nick Clark, The Mercury newspaper.
AWARD FOR EXCELLENCE IN NEWS CAMERA WORK
WINNER: David Whitmore, Southern Cross television.
AWARD FOR EXCELLENCE IN BUSINESS REPORTING
WINNER: Nick Clark, The Mercury newspaper.
AWARD FOR EXCELLENCE IN FEATURE WRITING OR PRODUCTION
WINNER: Jocelyn Nettlefold, ABC 7.30 Report.
AWARD FOR EXCELLENCE IN REPORTING ON OLDER TASMANIANS
WINNERS: Margaretta Pos and Raoul Kochanowski, The Mercury newspaper.
AWARD FOR EXCELLENCE IN REPORTING ON CULTURAL DIVERSITY IN TASMANIA
WINNER: Simon Bevilacqua, The Sunday Tasmanian.
WOMEN TASMANIA AWARD FOR REPORTING ON WOMEN
WINNER: Margaretta Pos, The Mercury newspaper.
AWARD FOR BEST JOURNALISM STUDENT
WINNERS: Taylor Bildstein (postgraduate) and Adam Smith (undergraduate).
AWARD FOR EXCELLENCE IN REPORTING ON ARTS & CULTURE
WINNER: Angus Hohenboken, Freelance.
AWARD FOR EXCELLENCE IN LEGAL AFFAIRS AND COURT REPORTING
WINNER: Gavin Lower, The Mercury newspaper.
AWARD FOR EXCELLENCE IN REPORTING ON SCIENCE, TECHNOLOGY AND MEDICINE
WINNER: Nicole Johnston, ABC Radio.
AWARD FOR EXCELLENCE IN SPORTS REPORTING
WINNER: James Bresnehan, The Mercury newspaper.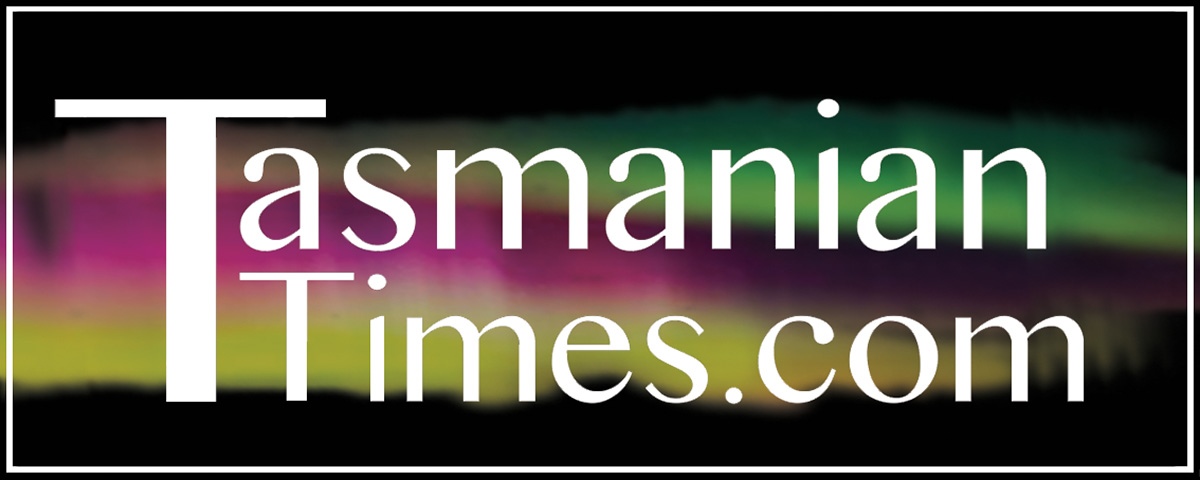 Author Credits: [show_post_categories parent="no" parentcategory="writers" show = "category" hyperlink="yes"]