We can rest assured there will be cricket folk around Australia who will try to find something wrong with Tasmania's win in the one-day competition.

David Stockdale has already sliced apart Jimmy Maher, the disappointed Queensland captain, for suggesting Tasmania may have bought the trophy via the recruiting of Michael Bevan.
Young Mr Maher ought to know as well as anyone that the simple purchase of a star player guarantees nothing.
The likes of Greg Chappell, IVA Richards, WW Hall, Jeff Thomson, Rusi Surti, Tom Graveney and even Allan Border were all wooed to Queensland to help the state win the Sheffield Shield for the first time. And all unsuccessfully except, and only at the end of his career, A.R. Border.
I remember back in the 1980s Michael Whitney, yes the perspicacious Michael Whitney who became one of the first reality TV stars, saying that he hoped Queensland would win the Sheffield Shield soon so they could all become normal people again.
Perhaps, despite any number of victories built these days on a solid factory of home grown talent, normal was too much to hope for. Or disappointment just got the better of Jimmy Maher, who's not a bad sort of a bloke – for a Queenslander! (grin)!
It won't however, just be in Queensland will you'll find the odd detractor, and some are very odd indeed. In-bred and with a couple of heads, perhaps.
There is a cricket broadcaster in NSW who I am sure will be quietly belittling this result. He has long accused Tasmania of playing defensive cricket, forgetting conveniently that one of NSW's most famous victories in a shield final wasn't really a victory. The final in 1985/1986 was a draw, a match fashioned entirely around defence.
Rivetting to watch
It was rivetting to watch and the result no less honourable for the home side at the Sydney Cricket Ground.
His other criticism was of the state recruiting hither and yon. This year, NSW is led by a West Australian. Their star spin bowler is also a West Australian. That argument is no longer valid.
This victory last weekend will mean much to Tasmanian cricket people. It's a beacon to draw more people into the game right across the State. Play cricket and you can be a hero in your own backyard. Play footy and you have to move elsewhere. Now some might like to move elsewhere, that's okay too.
But add to being a local hero the prospect of being a national one – you can't play AFL for Australia – and young blokes down the Huon or up the Tamar might just be convinced to take up the summer game with more relish.
Ths victory is also as reward for years of blood, sweat and beers drunk to drown the sorry of disappointment.
The loss of the Sheffield Shield final in Perth, when even the great Boonie couldn't make things right, burned in the gut of a few blokes in Brisbane, among them Michael DiVenuto and the unlucky 13th man, Jamie Cox.
I know there were many who felt he deserved to play last Sunday. But there is no place for sentimentality at a time like this and as disappointed as he might be, Cox would know that.
But it would have been nice if he had been able to play on merit because he represents a greater, modern sense of unity in the game – born on the North West Coast, named after the first owner of Clarendon, that marvellous property just near Launceston and now a permanent Hobart fixture.
There was a chuckle though at the reporting of the game in the local media. In the Mercury it appeared all were Tasmanians, whether it was Bevo or Diva.
But in the quaint fashion that probably goes back to John Pascoe Fawkner and co, in a regional paper, that little pup of a left-arm spinner, Xavier Dougherty was George Town's Xavier Doherty. It almost sounded like he had only been lent to Tasmania for the day and he was to be returned as quickly as possible.
And Brett Geeves was called a Hobart fast bowler, as if we were to be suspicious of him.
Victor Trumper was the bird in flight
Nev Cardus said that cricket reflected the society in which it is played, writing that Victor Trumper was the bird in flight and Don Bradman the aeroplane.
What then does this current Tasmanian side and its performance say about its society.
Firstly, that Tasmania can compete successfully at the elite level. Secondly, it does this best by embracing talent and wisdom no matter from where it comes.
Could anyone seriously doubt that Flat Daniel Marsh is anything these days but Tasmanian? His famous father said recently he now takes more interest in Tasmanian cricket than Australian cricket because that where his boy is playing.
I probably should have read on to see if the regional press called him Perth's Daniel Marsh, and not after the town on the intersection of a couple of important Tasmanian roads.
So, we could see through its cricket team the modern Tasmania as a place cleverly merging local and arrived talent for the greater good, but still with pockets where the old thinking holds firm.
When I first landed in Tasmania a long, long time ago now, cricket was divided into an alphabet soup – TCA, TCC, NTCA, NWTCA and twains not only just didn't meet but hurled insults at each other.
The war, and it was a war, to bring them all together under the TCA was a fascinating one to watch.
Four blokes with a mighty vision
I remember four blokes with a mighty vision and even mightier conviction to make it happen – Denis Rogers, Brent Palfreyman, Brian Davison and Richard Watson. They were a rare mix of local and imported talent.
Quietly, if they ever do get together these days, they will look at that trophy won last Saturday, feel the dull ache of the scars on their backs but also be proud of what Tasmania can achieve when its citizens work in harmony, not to merely protect self-interest.
Philosopher John Carroll credits sport, yes even modern, corporatised sport, with filling vacuums caused by the loss of meaning, of spirit, elsewhere in our societies.
For a little while last Sunday and the heady (that's a word to be careful using when you're writing about Tasmania, I know) days that followed, cricket did that.
And perhaps will provide an examplar for unity for for even longer.
Warwick Hadfield is Radio National's Voice of Sport, a former Sports Editor of The Mercury and a bloody good bloke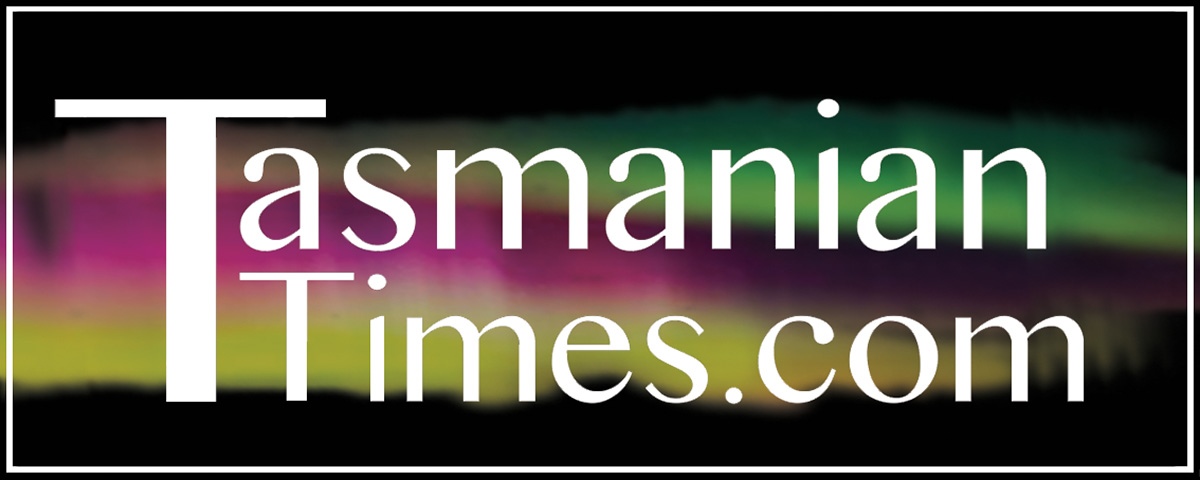 Author Credits: [show_post_categories parent="no" parentcategory="writers" show = "category" hyperlink="yes"]