Greg Barns is a great public controversialist. We need more like him. The pity is that Greg sees red when he hears green. The environment is his blind spot.
For him, the "f…" words are "forestry" and "Flanagan". Barns, whose bile and bias were hardly disguised, used his Mercury column of last Monday to attack critics of Gunns actions as "sickeningly opportunist, unintelligible and irrational".
Really?
In its 216 page writ filed in the Victorian Supreme Court, Gunns variously accuses twenty Tasmanian individuals and groups of conspiracy, corporate vilification,
interference with contracts and some instances of disruption of its logging and woodchip operations.
Greg Barns contends this is not an attack on free speech and the right to protest. He asks "where in its writ, does Gunns seek legal remedies to prevent non-violent protest or communications that are not what it regards as illegal and therefore requiring legal redress?"
But anyone who takes Greg's advice and reads the writ will quickly discover that Gunns thinks quite a lot of non-violent forest protest and communications is "illegal" and requires "legal redress". And much of the conduct for which Gunns is seeking damages is a long way from what most of us would describe as "illegal".
For example, Gunns is seeking damages for "corporate vilification" from a doctor whose alleged sin is to have conspired to raise concerns about possible contamination and health risks from Legionella and fungal organisms in its woodchip piles at Burnie.
Gunns also claims more than $2m because of its allegation that some of the defendants campaigned to persuade Japanese purchasers not to buy woodchips sourced from Tasmania's high conservation value native forests.
Ruin
Gunns even wants damages from environmentalists who asked the Banksia Environment Foundation to review its initial decision to name Gunns as one of seven finalists for its Business Environmental Responsibility and Leadership award.
Defending these legal proceedings has the potential to financially ruin the group since dubbed the "Gunns' twenty". Whether or not the legal action is successful, if Gunns steams ahead, it will ratchet up the price of, and the risks associated with, community activism.
That is why democracy will be wounded if Gunns doesn't cool down considerably. If it proceeds, the wounds will be self-evident in our Tasmanian society. Free speech and the right to peaceful protest are central to any healthy democracy.
So let's look at the right to protest. That requires us to return to what Greg Barns posed as his threshold question; "where does Gunns seek legal remedies to prevent non-violent protest or communications that are not what it regards as illegal and therefore requiring legal redress?"
The problem with posing the question this way is that it suggests every illegal action therefore requires legal redress. If that were so it would leave the right of protest in name only. It would be a flaccid and milk toast "right" emptied of all bite.
Consider what happened in 1995 when, after Labor Environment Minister John Faulkner excluded logging from significant areas of native forests. Then angry timber workers ringed Canberra's Parliament House with parked log trucks and set up a picket line.
Both the picket and the truck blockade were illegal. An angry Prime Minister Paul Keating wanted the trucks towed away and anyone who resisted arrested.
Australia Federal Police Commissioner Mick Palmer did not agree.
Right to protest
The police upheld the right to protest. Commissioner Palmer believed that towing the trucks away with their air brakes on would have badly damaged them and would have led to conflict between the police and the protesters. He reasoned that arresting angry loggers would escalate the problem, not solve it. Greg Barns is wrong if he thinks every illegal act therefore requires legal redress.
No-one is suggesting that Gunns, or anyone else, should have to put up with violence – but peaceful protest often involves both civil disobedience and calls for consumer boycotts. Good people will differ as to where the balance between the right to peaceful protest and enforcement of the law should lie. It is not a new issue but the legal action taken by Gunns requires us all to think carefully about where these lines should be drawn.
For my part I will always err on the side of the right to free speech and protest. This is a universal right and is owed to us all. If environmentalists use it now, others will require it later.
For its part Gunns would be wise to think about its long term interests. Slapping writs on critics has never stopped protests against conduct that a majority, or even a sizable minority, of citizens regard as unjustifiable.
Should Australians protesting against whaling face legal action if they lobby internationally for companies and consumers not to purchase whale meat? Should we risk being sued if we ask consumers not to buy products made with child labour?
Even assuming the law is on Gunns' side, and the issue is yet to be tested, that is why Gunns should think again before swinging the legal sledgehammer to crack the protest nut.
I hope Greg Barns will one day acknowledge that not only the right to take legal action, but also the wisdom to know when not to, together form the basis of a decent and robust democratic society.
This article was first published in The Mercury in December. It is republished with permission.
Also:
The Gunns writ is an attack on democracy … The Age
For the latest developments, The Mercury:
'Gunns 20' vow to fight action seeking $6.3 million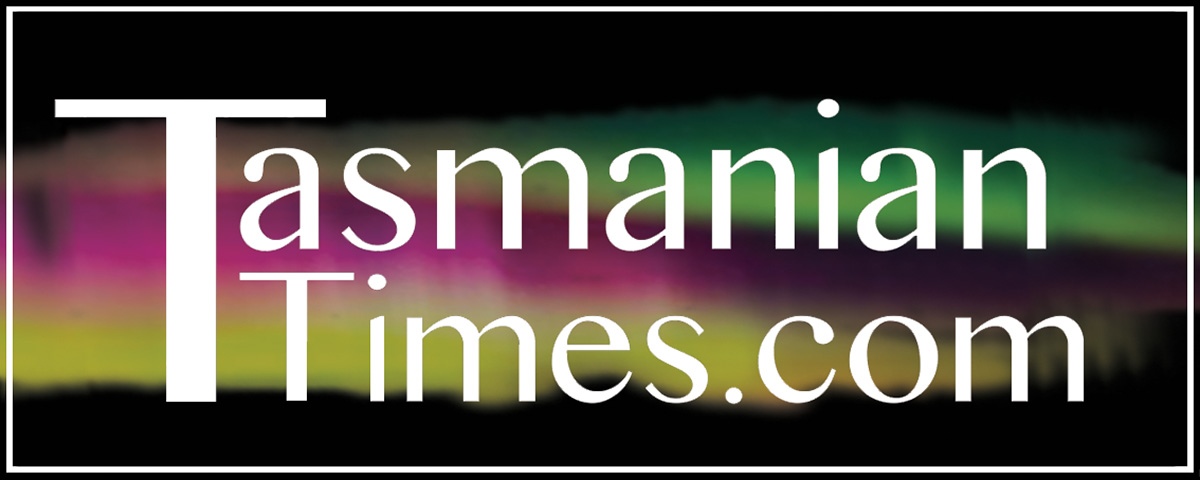 Author Credits: [show_post_categories parent="no" parentcategory="writers" show = "category" hyperlink="yes"]