Media release – Aboriginal Land Council of Tasmania, 26 May 2022
EXPANDED REPRESENTATION IN PARLIAMENT MUST INCLUDE TWO DEDICATED ABORIGINAL SEATS
Any expansion of the number of elected members of parliament must include two dedicated seats for Aboriginal people, Land Council Chairman Michael Mansell stated this morning.
Mr Mansell said he welcomed the announcement by Premier Rockliff and was impressed by the Premier's reasoning for the expansion.
"The Premier is correct when he says political leaders must have the courage of their convictions to do the right thing. That position applies to Aboriginal representation in the parliament. We wrote to Premier Gutwein in March 2020 on the topic of finding a way for Aborigines to be represented in the Tasmanian parliament and submitted for designated seats to two enquiries: the Legislative Council Electoral Boundaries Redistribution Tribunal in 2017 and Select Committee on House of Assembly Restoration Bill in 2019. The Select Committee supported designated Aboriginal seats in parliament. The Select Committee found in 2020:
'2.26 The Committee finds the establishment of dedicated parliamentary seats for Tasmanian Aboriginal people is warranted to improve representation and outcomes for Aboriginal Tasmanians.'
Tasmania is a representative democracy that has failed to represent Aborigines. Maori in New Zealand, Indians in Maine in the US and indigenous people in Colombia have dedicated seats for the original people in their parliaments.
Under our proposal, two dedicated seats for Aboriginal candidates would be established in addition to the 10 new members being proposed by the Premier. The electorate for the Aboriginal candidates would be the whole of the state rather than any one or more of the current divisions. Otherwise, there would be a disproportionate number in two of the three divisions i.e. two having 8 seats and 3 having 7.
Aborigines could vote only once: either in the general electorate for general candidates or for Aboriginal candidates in a state-wide electorate. The onus of proof would be on those who wanted to vote for or stand for the dedicated Aboriginal seats.
We hope that Tasmania would not begrudge Aboriginal people of the opportunity to finally get our people represented in what is an all-white parliament. To avoid split loyalties, dedicated seats are far more effective than Aborigines being elected through political parties. Aboriginal representation in parliaments should have been front and centre when Australia broke from Britain in 1901 and formed a federation.
We should have had a voice inside the parliament when Tasmania passed racist laws in 1908 that banned any Aboriginal from Cape Barren consuming alcohol; in 1912 when the racist Cape Barren Reserve Act was passed, and in 1967 when 90% of Tasmanians voted 'Yes' to Aborigines. But those opportunities were missed. We should not allow this opportunity to be pushed aside.
Experience shows that Aboriginal representation in the parliament is difficult with only one person. Neville Bonner was the first elected Aboriginal to the federal parliament in 1975 and he felt absolutely lonely being the single representative. I remind the cynics who might complain that two Aboriginal seats gives Aborigines over-representation should also note that Tasmania, with only half a million people, is allocated the same number of 10 senators as does NSW with a population of 8 million and Victoria 6 million.
The Premier has restated his government's intention to make a treaty with Aboriginal people. One core component of a treaty would be a sharing of power. Dedicated seats is really the only way that Aborigines can share power. Why wait for a treaty when the chance for improving Tasmanian representation in parliament is here and now."
Mr Mansell said he would be writing to the Premier seeking discussions. "We commit to working with the government to sort out any potential issues so that the proposed Bill includes Aboriginal representation."
Featured image above: Indigenous elections for the Colombian Parliament.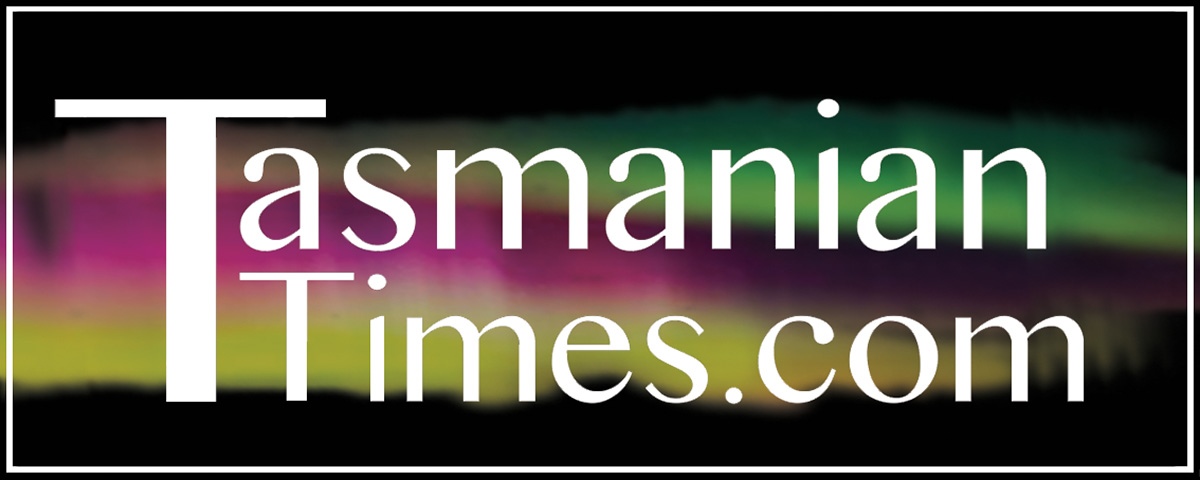 Author Credits: [show_post_categories parent="no" parentcategory="writers" show = "category" hyperlink="yes"]