Media release – Peter Gutwein, Premier, 7 January 2022
Cases to continue to grow in coming days
Tasmania continues to experience a significant wave of COVID cases, which we expect will peak in a matter of weeks before case numbers start to come back down.
We do expect cases to continue to grow in the coming days, but thanks to our high vaccination rates, it means the majority will experience relatively mild symptoms.
There are now 4,681 active cases in Tasmania, but of those, only eight are in hospital, and of those, only three are there due to COVID-19 itself, thanks to our high vaccination rates.
Things will get better and it is important we continue to take sensible steps to relieve pressure points on testing.
From 7pm last night, Tasmania moved to Rapid Antigen Tests as a diagnostic tool to detect cases.
For people with symptoms or those who are close contacts, these tests will be available for free just as the PCR tests have been.
If you are in a rural or regional area and you are symptomatic or a close contact of a case, please contact the Public Health Hotline on 1800 671 738 to arrange to collect a RAT or to book to undertake a PCR test at a Testing Clinic.
To be clear, if you are neither symptomatic nor a close contact, you do not need to take a test.
And, our PCR tests, which are able to process up to 5,000 tests per day, will continue to be available to help provide testing capacity where it is needed and in priority settings, such as healthcare.
Yesterday, we distributed nearly 10,000 RAT tests in the South alone, and we have five million RATs on order, with batches coming into the state regularly.
If you test positive on a RAT, whether one supplied by public health or if you use one that you have at home, you must notify Public Health by registering the result via the coronavirus website, which is the preferred method, or if you can't access the website, by calling the public health hotline.
Registering will be a requirement and will ensure you can access assistance from Public Health, including the [email protected] team, should you require it, along with accessing the financial supports available.
You must then isolate for seven days, and if free from symptoms after that time, you no longer need to isolate.
You must, however, for the next 7 days after isolation, wear a mask when out in the community and avoid high-risk settings.
Your close contacts must also isolate for 7 days and undertake a RAT test on days 1 and 6 and if negative on day 6, can leave isolation after the seventh day.
These are challenging times and I know that many in the community are feeling anxious, but this is what we've been preparing for and is the reason we are highly vaccinated, with our health system well prepared.
In the coming weeks this wave will peak, and it will pass, and we will come out the other side – but continue to use your common sense, and monitor for symptoms.
With the wider testing we are now doing, case numbers will increase in the coming days and weeks – this should not be a surprise to anyone – but our hospital system is well prepared, and we will get through this.
Media release – Kathrine Morgan-Wicks, State Health Commander, 7 January 2021
Managing COVID-19 impacts on the LGH
The Launceston General Hospital is reviewing some of its services due to impacts on staffing from COVID-19.
This will ensure continuity of inpatient and emergency medical care.
More than 100 staff are currently unable to work due to COVID-19 infection that has occurred in the community or being classified as close contacts. No transmission of COVID-19 has been reported in the LGH. Coupled with the effect of leave during the traditional holiday period, this is placing pressure on the hospital's available staffing.
The LGH will ensure core functions are maintained. For this to occur, some areas will be reviewed.
Outpatient activity will be reduced, with outpatient services for urgent and category one patients to be moved to telehealth over the coming days.
The planned post-Christmas resumption of normal surgery levels was already scheduled for 10 January. This will be reviewed to ensure emergency surgery and inpatient services are prioritised, with elective surgery to continue depending on staffing levels being safely maintained.
The hospital is implementing strategies to increase workforce capacity, including staff being asked to reconsider leave arrangements if possible.
These measures are being implemented at the LGH site only. Other sites, including regional hospitals and community health centres remain as business as usual.
While the LGH is maintaining restrictions on unvaccinated visitors, there are no further formal visitor restrictions at this time. However, as always, people should only visit the hospital if necessary.
A staff testing clinic has already been established, and this will continue. Testing of patients admitted overnight to the LGH is also occurring.
While we understand these changes can cause concern amongst staff and the community, we are taking steps to responsibly manage the impact of COVID-19 on staffing levels to ensure core functions are continuing, including the provision of emergency medical care.
These measures have been introduced as part of our preparations for a likely increase in COVID-19 cases in the community.
Importantly, as of 8pm last night, there were only eight people admitted to our hospital system with COVID-19, five being admitted due to medical conditions unrelated to COVID-19.
As State Health Commander, I would like to acknowledge the efforts and dedication of all our hardworking Tasmanian Health Service staff. I am confident that as a workforce, it will again meet the challenges that this pandemic presents and continue to offer the very best in health care to all Tasmanians.
---

Josh Willie MLC, Shadow Minister for Education and Early Years, 7 January 2022
Parents need to know if school will start on time
The State Government needs to be transparent about whether the school year will start as planned.
Shadow Minister for Education Josh Willie said it would be unfair not to let Tasmanians know well in advance if the school start date is going to be delayed.
"Education Minister Sarah Courtney needs to be clear about whether the government will delay the start to the school year," Mr Willie said.
"Families have to plan ahead and working parents need to put alternative arrangements in place. If Minister Courtney doesn't keep Tasmanians informed of the situation it won't provide parents with the necessary assurances that the government can keep their kids safe at school.
"Today the Queensland Premier Annastacia Palaszczuk announced that the return-to-school date for primary students will be pushed back if the outbreak is peaking when classes are due to start at the end of the month and Ms Courtney needs to let parents and teachers know if there are similar plans afoot in Tasmania."
Mr Willie said Minister Courtney was still yet to answer key questions about the preparation of schools and she could provide assurances to concerned parents by answering the following questions:
"Will the Minister release the COVID safety schools audit carried out by her department earlier this year?
"Has Minster Courtney's department carried out necessary upgrades, including her promise to ensure ventilation devices are installed and that windows are working in all schools?
"How much has the government spent on school upgrades and will every school be upgraded to be COVID safe on day one of Term One?
"What is the government's plan to keep vulnerable students and students living with a disability safe and engaged in an inclusive curriculum?
"Will there be enough rapid antigen tests available to ensure students and staff are virus free?
"Will there be enough staff to keep schools operational?
"It is crucial the Minister is transparent with Tasmanians about this important matter. Parents want to keep their children engaged in education and safe – they also want to know if the school year will start on time."
Jo Siejka MLC, Shadow Minister for Disability, 7 January 2022
Disability sector needs urgent clarification on testing and COVID safety
Tasmanians living with a disability and workers in the disability sector need urgent clarification on how to get tested for COVID-19 and how to remain safe after being largely ignored by the Gutwein Government.
Shadow Disability Minister Jo Siejka said the disability sector was missing from government's COVID plan as NDS Tasmania reports people living with a disability are having limited success accessing tests and positive cases among staff created further concern.
"It's critical the government take steps to ensure some of our most vulnerable Tasmanians are able to get access to testing and remain safe," Ms Siejka said.
"Tasmanians living with a disability and the staff who care for them have been largely forgotten by the government, not only with a lack of access to testing but with limited support available should their carers become sick.
"What is the government's plan to ensure ongoing care in the event large numbers of workers return positive tests or need to enter isolation?
"What is the government's plan to ensure Tasmanians living with a disability are able to access testing sites or be provided with Rapid Antigen Tests?
"This is a group of Tasmanians living with often extremely complex needs and the government needs to outline precisely how it has done the work to guarantee on-going care.
"And while everything possible must be done to protect our most vulnerable, it's important that rules and requirements around the rapidly escalating COVID situation are easy to comply with.
"Labor is calling on the Gutwein Government to support those Tasmanians most at risk as part of our COVID-19 Response Framework for Tasmania.
"That includes ensuring transport is available to attend testing and booster appointments and providing plans to support students with disability."
---

Media release – Cassy O'Connor MP, Greens Leader, 6 January 2022
Jury Trial Suspension is on Peter Gutwein
The Supreme Court's decision to suspend jury trials, while right for the safety of those called to do jury duty, will mean justice is delayed for many. There is already a backlog of cases to be heard, and this will only add to the wait.
In Peter Gutwein's Covid-infected Tasmania, justice is now on hold.
People will be remanded in custody for months before their matters can be heard. That's not a functioning justice system, it's unjust imprisonment and it's due to a political decision made by the Premier to open the floodgates to Omicron.
While we know the Liberals are largely ambivalent about the rights of prisoners, this is not about the guilty. This decision impacts those who have yet to receive a verdict – and who may, ultimately, be acquitted.
Thousands of Tasmanians are becoming infected, businesses are closing, workers are losing income, the health system is cracking, now it's the justice system. What will it take for the Premier to reset to slow the spread of this dangerous virus?
---

Media release – Tasmanian Small Business Council, 7 January 2022
Be Safe – Not Scared
'The overriding message to small business owners is Be Safe – Not Scared', said Robert Mallett, CEO of the TSBC.'
'Despite the Premier's assurances that business will not be forced to close the TSBC has had a number of calls from small business owners worried that they will be "closed down" with the increasing rate of Omicron infections.'
'Best advice for all business owners, and their employees is – be careful.'
'Isolation arrangements appear burdensome in an environment where it appears inevitable that we will all contract the virus at some stage but vigilance, good personal hygiene, wearing of a mask and close consideration of the social settings you may enter are all primary factors in ensuring you minimise the risk to yourself, your family and your friends and staff. It will also limit the time that key personnel have to be away from work impacting on the business.'
'Employees should be reminded that their off duty activities may have a significant effect of the profitability of their employer's business and should remain vigilant at all times. Their responsibility doesn't end when they knock off.'
'Small business people have a culture of battling through when they are feeling unwell even though they should be taking the day/s off and not going to work. Those days are now gone for some time.'
'Greater access to the Rapid Antigen Test (RAT) is vital to enabling everybody to take some responsibility for their own safety. Without better access to the tests, it will be hard to convince people to not be out in the community if they are feeling off.'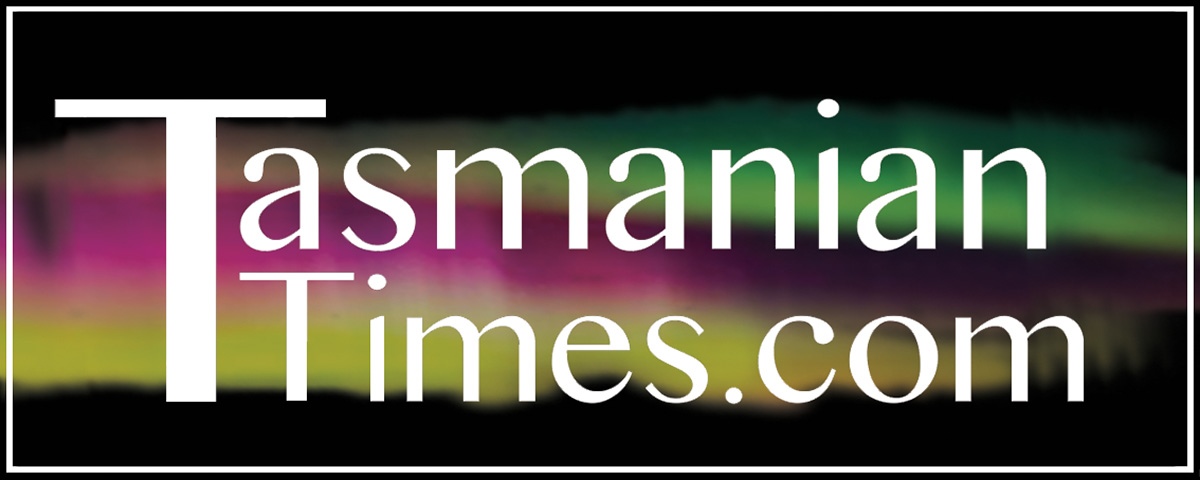 Author Credits: [show_post_categories parent="no" parentcategory="writers" show = "category" hyperlink="yes"]