Media release – Jeremy Rockliff, Minister for Health, 9 January 2022
Tasmanians continuing to support each other during challenging time
The health and safety of Tasmanians remains our number one priority as we continue to live with COVID-19 in our community.
Thank you to all Tasmanians who are supporting each other during this challenging time – from our hard-working and dedicated frontline health staff and testing teams to Tasmanians who are voluntarily reporting their Rapid Antigen Test results.
We especially appreciate the essential workers who, based on Public Health advice and with the support of the AMA, can now return to work earlier to help keep our health system working efficiently.
The Omicron variant has rapidly changed the rules for everyone and we are being innovative and flexible in our responses.
We understand that this is a stressful time for many people but Tasmanians have a record of working together and pitching in when it counts and the best way to get through this is by following the best health advice, get vaccinated and use your common sense.
Today's positive case figure has dropped to 1406 with 598 cases detected from positive PCR tests and 808 cases detected from self-reported Rapid Antigen Tests, and again we thank Tasmanians for registering their RAT positive result on the Public Health website to help us track and provide support to cases. These new cases bring the total number of active cases in Tasmania to 7915 as of 8pm last night.
Importantly, over 1500 people have now been released from isolation with 435 people released in the past 24 hours.
There are 15 people in hospital who have COVID but still only four people are being treated specifically for COVID symptoms.
King Island has recorded an extra 11 positive cases bringing the total to 92 and RATs have arrived on the Island for distribution today.
The low number of hospital admissions in relation to positive cases continues to reflect the current medical evidence that the Omicron strain, while highly transmissible, is much milder and less severe.
Tasmania is one of the most vaccinated jurisdictions in the world and this is our best protection, along with getting your booster, following the established health practices and using your common sense.
We continue to average between 3000-5000 PCR tests each day and we also issued nearly 15,000 free Rapid Antigen Tests yesterday, available for symptomatic cases and close contacts.
Tasmanians are reminded that you only need to register a positive RAT result on the Public Health website if you have not undertaken a PCR test. Positive PCR tests are automatically registered.
RATs are now available to symptomatic people or close contacts at the following sites from 8am-4pm*:
* MyState Bank Arena, Hobart (*from 12 noon to 4pm today given Cadbury Marathon);
* Rokeby Police Academy, Hobart;
* Silverdome, Launceston; and
* Ulverstone Sports Centre.
These collection points are not for people who do not have symptoms of COVID-19 and have not been deemed a close contact of a positive case. So please do not turn up unless you are symptomatic or a close contact.
If you are in a rural or regional area and you are symptomatic or a close contact of a case, please contact the Public Health Hotline on 1800 671 738 to arrange the collection of a free RAT or to book a PCR test at a Testing Clinic. There will be further options identified for access to a free RAT in regional areas in the coming days.
If you test positive using a RAT and have not had a PCR test, you should complete your details in the Rapid Antigen Test – Positive Result Declaration Form found on the coronavirus website.
This will ensure you can access assistance from Public Health Services and the [email protected] team during your illness if required.Registering will be a requirement and will ensure you can access assistance from Public Health, including the [email protected] team, should you require it, along with accessing the financial supports available.
You must then isolate for seven days, and if free from symptoms after that time, you no longer need to isolate.
You must, however, for the next 7 days after isolation, wear a mask when out in the community and avoid high-risk settings.
Your close contacts must also isolate for 7 days and undertake a RAT test on days 1 and 6 and if negative on day 6, can leave isolation after the seventh day.
These are challenging times and it understandable that many people in the community are feeling anxious, but this is what we've been preparing for and is the reason we are highly vaccinated, with a well prepared health system.
We will continue to keep Tasmanians informed at every step moving forward as the pandemic continues to evolve.
Tasmanians are also encouraged to book in for your booster when it is due, with thousands of appointments now available on www.coronavirus.tas.gov.au or see your local participating GP or pharmacy.
---

Media release – Unions Tasmania, 10 January 2022
Unions Tasmania slam Government for forcing close contacts back to work
Unions Tasmania has slammed the Gutwein and Morrison Governments for changing the rules and forcing close contacts in a range of industries back into the workplace where they risk contributing to the already rapid spread of the Omicron variant of COVID19.
These plans were not consulted with unions.
"Forcing close contacts back into work is unsafe, it's as simple as that," said Unions Tasmania Secretary, Jessica Munday.
"Health unions raised concerns about health workers returning to work and increasing the risk of passing on COVID earlier this week, yet the State Government have pressed ahead, adopting the Federal Government's reckless plan to allow close contacts working in a range of other industries such as transport to also return to work. If they're lucky, this may provide a temporary fix but threaten supply chains with even more infections in future."
"Isolating close contacts has been a critical plank of our efforts to slow the spread of COVID and protect the health of the community. Now the Government's plan has clearly failed, they're dropping effective control measures that help keep workers safe."
"Government need to listen to unions as the representatives of workers, like they did early in the pandemic. They need to focus on measures that will help protect workers including increasing financial support, implementing paid pandemic leave, accelerating booster programs and, importantly, making rapid antigen tests truly free and accessible," said Ms Munday.
---

Media release – Cassy O'Connor MP, Greens Leader and Education spokesperson, 10 January 2021
As Covid Surges, Serious Questions Remain Over School Return
As Covid rips through the Tasmanian community, many parents are highly stressed about sending their unvaccinated children into classrooms when the school year begins on 9 February.
Education Minister Courtney needs to explain in detail how children can be kept safe from the highly infectious Omicron variant, or Delta, during this escalating Covid outbreak.
A month from now case numbers will still be soaring, and Public Health guesstimates this current surge will peak in March.
Telling parents their children 'may' need to wear masks provides no reassurance this Minister and this government are 'on top of Covid' as they promised Tasmanians they would be.
Parents can't make an informed decision about whether it's safe to send their children back in to crowded classrooms.
Teachers also need strong reassurance, particularly those who are immuno-compromised or with a chronic condition.
If Covid got loose in our primary schools it would be devastating.
A growing body of research points to significant long term health impacts, including a higher risk of developing diabetes, in children who have contracted Covid.
The Gutwein Government has let Covid rip through the Tasmanian community but it must take every necessary step not to let it rip through Tasmania's schools.
---

Media release – Anita Dow MP, Shadow Health Minister, 10 January 2022
Pharmacies must be considered for 5 to 11-year olds vaccine roll out
The government must consider utilising Tasmania's pharmacy network to help roll out COVID vaccines for 5-11-year olds.
Shadow Health Minister Anita Dow said it was crucial the government made a broad range of options available for parents and families wanting to get their children vaccinated.
"With 5-11-year olds now eligible to be vaccinated it is critical they can get access wherever they live and when it's convenient for busy families," Ms Dow said.
"Giving pharmacists the ability to administer this vaccine would provide a greater opportunity for children in rural and regional areas where clinics are less frequent to get vaccinated.
"Other jurisdictions have already put this plan in place and the government hasn't provided an adequate reason why Tasmania could not follow.
"Tasmania's pharmacies and General Practices have worked incredibly hard throughout this pandemic and I would like to thank them for their hard work and effort in the vaccine rollout.
"Today Pharmacists are once again putting their hands up to help Tasmania in a time of need and the government must seriously consider their role in the vaccine rollout to our 5- 11-year olds.
"School is set to go back in just a month's time and it is vital the government do everything they can to ensure every Tasmanian child aged 5-11 has had the opportunity, no matter where they live, to be vaccinated before they return to the classroom."
---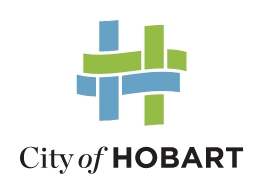 Media release – City of Hobart, 10 January 2022
City of Hobart fast-tracks COVID-19 business support package
The City of Hobart has fast-tracked its new COVID-19 support package by waiving fees charged to restaurants, bar and cafe owners for the use of public spaces as outdoor dining areas until the end of March 2022.
It has also waived application fees for businesses wishing to create or expand COVID-safe outdoor dining areas for the same period.
"We feel the pain and anxiety suffered by the Hobart community and business owners as we all learn to deal with the spread of Omicron," City of Hobart Lord Mayor Anna Reynolds said today.
"To support business owners and help them protect staff and customers we are waiving site fees charged for the use of public space for outdoor dining and other business activities in COVID-safe environments until the end of March.
"We are also waiving application fees for the next three months for restaurant owners, bar and café operators who want to expand outdoor dining opportunities.
"This support package will save individual businesses money when they need it most, as well as helping to create new spaces in which people can stay connected, see friends and family while supporting our local businesses."
The move is part of a raft of planned measures aimed at helping the Hobart community, small business operators and the arts community respond to the spread of the Omicron COVID-19 variant.
The City has also installed additional outdoor seating and benches in Wellington Court, Elizabeth Street Mall, Franklin Square and along Murray and Collins streets to help people spread out and be COVID-safe during their lunch breaks.
"Over the coming weeks we will work closely with the State Government and other key organisations to roll out further measures to support local businesses and help the community feel safe as we learn to live with the spread of Omicron," Cr Reynolds said.
"We encourage everyone to follow public health advice by wearing masks, socially distancing, washing your hands frequently and making sure you are fully vaccinated."
Application fees for businesses wishing to amend existing outdoor dining permits or apply for a new permit will be waived from 1 January 2022 until 31 March 2022.
Site fees will be waived from 1 January 2022 until 31 March 2022 for existing operators, and for those businesses who want to establish an outdoor occupation area for the first time, or want to expand their current area.
The City of Hobart will communicate with all current permit holders directly in regard to these changes.
Permits require outdoor dining facilities ensure pedestrians can continue to move easily along footpaths and do not impede safe and convenient access.
For more information visit the City of Hobart website.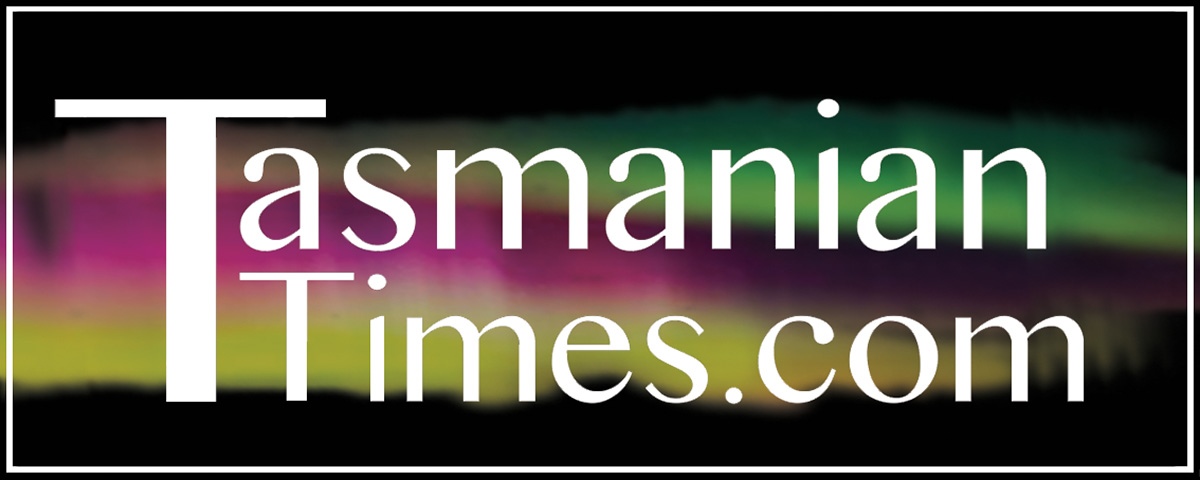 Author Credits: [show_post_categories parent="no" parentcategory="writers" show = "category" hyperlink="yes"]