Media release – Jeremy Rockliff, Minister for Health, 9 November 2021
All areas of health ready to reconnect Tasmania
The Tasmanian Government has a comprehensive plan to ensure we can safely and responsibly reopen and reconnect Tasmanians, and this plan pays particular attention to our health system.
As everyone is well aware now, the number one way to be prepared for COVID-19 is to get vaccinated. In the recent NSW outbreak, 95 per cent of people who were hospitalised were not fully vaccinated. We know this is fast becoming a pandemic of the unvaccinated.
That is why we have set such a high vaccination target, of 90 per cent by December 1, and we are well on track to achieving that. As at November 7, 90.5 per cent of Tasmanians aged 16 and over had received one dose and 78.8 per cent were fully vaccinated.
Our 12 to 15-year-olds are now at 63.7 per cent first dose and 34.2 per cent fully vaccinated.
Most people who test positive for COVID-19 are likely to only experience mild symptoms and recover, particularly if vaccinated.
Therefore, with our highly vaccinated population from December onwards, the majority of people will be treated at home or in another community setting.
The Department of Health is finalising our [email protected] plan, which recognises home is the preferred treatment setting, while ensuring patients are safe and supported.
COVID-positive patients will initially be assessed by clinicians, with the engagement of existing care provides, such as GPs, to determine the most suitable environment and level of support required.
Daily remote monitoring will be enabled through simple to use smart devices, which include home pulse and oxygen monitors.
There will be centralised monitoring of health and wellbeing needs, with a team of health professionals available 24/7 to provide support.
Importantly, should a participant's condition worsen and require escalation to an inpatient bed, plans are in place to enable direct admission to hospital, bypassing the emergency department.
We are also prepared for the small percentage of people who get seriously ill and require hospitalisations, with additional staff, beds and surge capacity.
Ambulance Tasmania also has a $5.2 million COVID Preparedness Plan, which includes strategies such as fast-tracking the hiring and induction of 60 staff, the preparation of 12 fully stocked ambulances to be on standby to meet any increased demand, and the appointment of nine extended care paramedics – three for each region.
While we have a clear and thorough plan in place to ensure we can safely reopen, Rebecca White and Labor are still busy playing pandemic politics and fear mongering.
What Labor should be doing is encouraging Tasmanians to get vaccinated and stating whether they support the Government's reopening plan.
---

Anita Dow MP, Shadow Health Minister, 9 November 2021
COVID 'plan' fails to reassure public
The State Government continues to show a complete disregard for concerned Tasmanians over how the health system will cope once our borders reopen next month.
Shadow Health Minister Anita Dow said the government has serious questions to answer to ease Tasmanians' concerns.
"Last week, the head of the AMA in Tasmania Dr Helen McArdle released a report on Tasmania's health system, saying nearly all of it is overstretched and on the brink of breaking down," Ms Dow said.
"And yet, today, the Health Minister Jeremy Rockliff stood up in Parliament and accused Labor of playing politics by asking legitimate questions on behalf of the Tasmanian people about how the health system will cope with the border reopening.
"These are questions members of the Tasmanian community have asked us and they deserve answers, not dismissal.
"Dr McArdle said health staff are overloaded and exhausted, bed block at our major hospitals is extreme and patients are not receiving care in a timely manner.
"When the situation is that dire without any COVID in the state, it is clear that the pressure will only intensify once the virus returns to Tasmania.
"The government can claim all it wants that it has a plan for more beds and staff, but there is still no detail on how they will attract those staff, and Tasmanians who have experienced the worst of the health system over eight years of Liberal government know it is not set up to deal with an emergency.
"Labor has always supported vaccinations and we want Tasmania to reopen safely.
"But, in order to do that, we need to know precisely how the system will be managed. And Tasmanians deserve that reassurance, not dismissal."
---

Media release – Rosalie Woodruff MP | Greens Health spokesperson, 9 November 2021
Minister Silent on Healthcare Staff COVID Absences
With Tasmania's borders opening in five weeks, the Government must urgently consider the potential health system impacts of absences from healthcare workers who become infected with coronavirus.
It is extremely concerning Health Minister Jeremy Rockliff would not respond to our question on this issue in Parliament today. Given his failure to answer, I have written to him on behalf of the Greens seeking an immediate response.
Full vaccination provides critical protection against the worst effects of COVID-19, but does not prevent all vaccinated people from becoming infected with the virus.
Recent research in The Lancet medical journal shows the overall effectiveness against infection for fully-vaccinated people in a large US study was 73%.*
There is already chronic understaffing in Tasmania's health system. It's crucial the Government has modelled, and is planning replacements for, the potential impact of coronavirus-positive healthcare workers unable to attend work.
In an already overstretched system, every healthcare professional who cannot attend a shift adds to the work burden on staff, and potentially impacts upon the optimum patient care.
Tasmanians have reasonable anxieties about the potential impact of COVID-19 once the border opens, and questions from our crucial health professionals cannot be ignored.
*https://www.thelancet.com/journals/lancet/article/PIIS0140-6736(21)02183-8/fulltext#:~:text=In%20a%20pivotal%20randomised%20controlled,to%20SARS%2DCoV%2D2.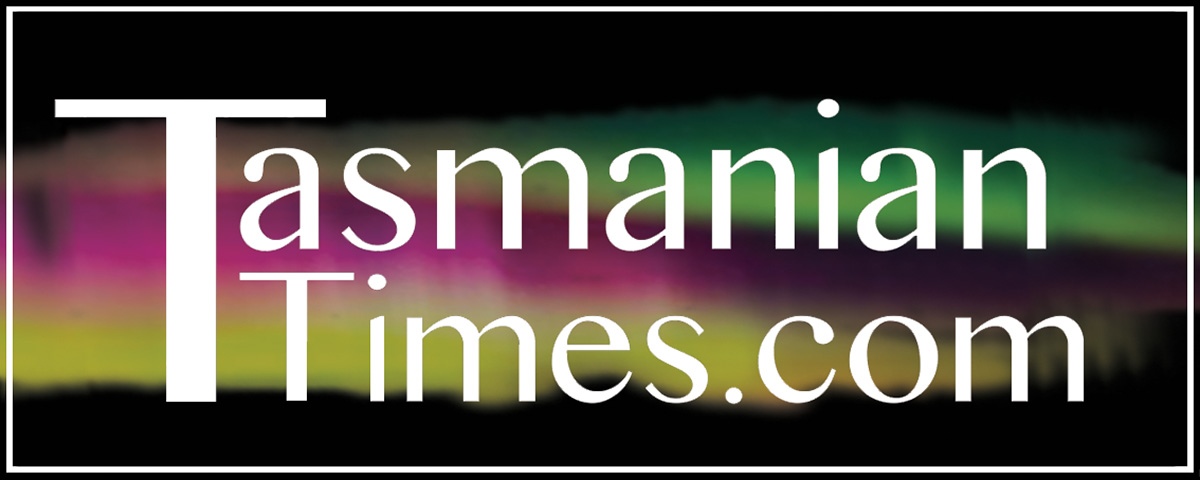 Author Credits: [show_post_categories parent="no" parentcategory="writers" show = "category" hyperlink="yes"]