Media release – Roger Jaensch, Minister for Climate Change, 24 November 2021
Nation-leading response to climate change
The Tasmanian Liberal Government is continuing to lead the nation in our response to climate change with ambitious commitments outlined in the Climate Change (State Action) Amendment Bill 2021 being introduced into the House of Assembly today.
The Bill has been developed in response to the findings of our recent independent review, detailed emissions and economic analysis, and extensive consultation with business, industry and the community.
Over 200 Tasmanians and organisations participated in the independent review, and over 60 written submissions were received on the draft Bill and we thank those who contributed to this process.
Central to the Tasmanian Government's plan is our commitment to legislate a target for Tasmania of net zero emissions from 2030, which will be the most ambitious target in Australia, and one of the most ambitious in the world.
Importantly, economic and emissions analysis demonstrates that not only is our target achievable, but recommended actions to reduce emissions can also grow our economy and jobs through increased productivity and demand for Tasmania's renewable energy and products.
A whole-of-economy target provides a flexible approach that recognises different sectors have different opportunities to reduce their emissions, and some will require more time, support and technology to transition to a low emissions future.
While the Government will not legislate sector-based targets, the Bill does legislate the requirement for sector-based Emissions Reduction and Resilience Plans, to be developed in partnership with industry, including for energy, transport, agriculture and industrial process sectors.
Importantly, we will develop an Emissions Reduction and Resilience Plan for Government Operations, to continue to lead by example, including actions the Government is already taking to reduce emissions, such as transitioning our vehicle fleet to 100 per cent electric vehicles by 2030.
In addition to the target and sectoral plans, the Bill proposes a number of key amendments:
consolidating the objects of the Act, including explicit reference to local government and the consideration of future generations;
a requirement to prepare a climate change action plan every five years, including in accessible formats for children and young people, to ensure we continue to take action to grow a climate-ready economy, reduce emissions and adapt to climate change; and
a requirement to undertake a state-wide climate change risk assessment every five years.
Responding to consultation feedback the Bill includes a number of measures to increase the transparency and accountability of our response, including a requirement to table in Parliament additional annual reports on emissions and climate action.
The Tasmanian Government will continue to support industry, businesses, and our community to continue the transition to a low emissions economy and become more resilient to a changing climate.
As the next step in delivering our plan, we intend to hold our first meetings with industry working groups to begin developing Emissions Reduction and Resilience Plan, prior to the Bill being debated next year.
The Tasmanian Liberal Government is proud to deliver a nation-leading response to climate change that is serious about using our natural advantages to reduce emissions, protect our lifestyle and environment, grow our economy and jobs, and secure Tasmania's future.
---

Dr Rosalie Woodruff MP | Greens Safe Climate spokesperson, 24 November 2021
Liberals Go Slow on Climate Action
The Liberals' Climate Change (State Action) Amendment Bill 2021, tabled in Parliament today, represents a step-forward, but is a missed opportunity for the strong, meaningful emissions' reduction action the IPCC science requires.
Disappointingly, little has changed from the draft bill, and the stark failure to hold industries to account for rising emissions remains.
The government's refusal to mandate targets for industries means there is no commitment to reversing the trajectory of increasing emissions. The bill even removes the reference to setting sectoral targets from the current Act's stated objectives.
The Greens welcome the introduction of a statewide climate change risk assessment and activity statement, as well as sector-based emissions' reduction and resilience plans. Plans, however, aren't binding – laws are.
Without targets to strive for, sectoral plans will likely have less impact than the urgency for strong action demands. There is not time for softly, softly when it comes to tackling the most urgent threat facing humanity.
In a climate emergency, the Liberals delayed tabling this legislation until the last week of the parliamentary year. This will mean the soonest it can be debated is in another three and a half months' time, in March 2022.
The Bill acknowledges the critical place this island's forests play as a carbon sink. If the Liberals want Tasmanians to take them seriously as climate leaders, they should also announce an end to native forest logging.
---

Rebecca White MP, Labor Leader, 24 November 2021
Climate change action continues to receive only lip service under the Liberals
Following the 2016 review of the Climate Change Act which recommended a number of changes be made to the Act, the government has finally tabled the Climate Change Amendment Bill 2021.
Labor Leader Rebecca White said progress on the Bill will continue to be delayed because the Gutwein Government has not left adequate time in the Parliamentary calendar for this important matter to be debated this year.
"More concerningly, the government appears to have failed to take on board a number of sensible suggestions that were put forward through the consultation process, including the AMA Tasmania submission to recognise the impact climate change has on people's health," Ms White said.
"In the government's rush to make it look they were doing something about climate change they have tabled a final bill in the Parliament just 10 days after the closing date for submission on the draft bill.
"The government can't claim to be serious about listening to the views of the community on climate change given there were over 60 written submission on the draft bill.
"Does Minister Roger Jaensch really think the community will believe that all 64 submissions have been thoughtfully considered or that he has read them, presented them to Cabinet and incorporated them into the final bill by the Office of Parliamentary Counsel before being printed and presented in Parliament today?
"Climate change is the biggest challenge facing our state and our planet and the Climate Change Amendment Bill and all those who made submissions deserve to be treated with more respect by the government."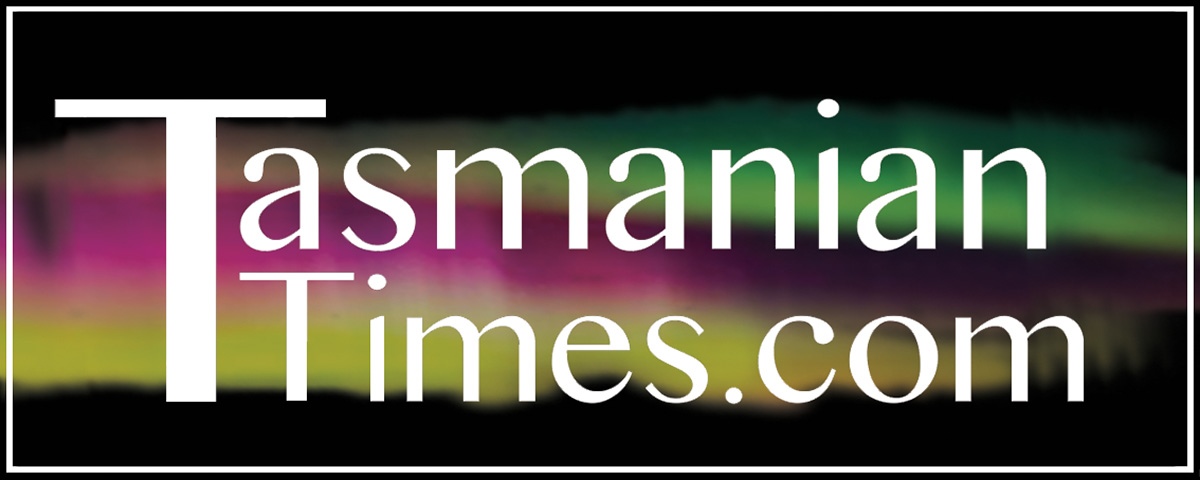 Author Credits: [show_post_categories parent="no" parentcategory="writers" show = "category" hyperlink="yes"]