Media release – Peter Gutwein, Premier, 13 October 2021
Securing Tasmania's status as a climate leader
Tasmania is a climate leader and stands on its own in this country having achieved net zero emissions in six of the last seven years.
But the Tasmanian Liberal Government recognises that as our economy and population grows, and the risk of bushfires increase, we cannot rest on our past achievements, and we need to take further climate action to deliver the jobs and investment that will flow from a low emissions economy.
That's why today, the Government is announcing our bold plan to legislate a target of net zero emissions from 2030. This target will be nation-leading and one of the most ambitious in the world.
Importantly, economic analysis for Tasmania tells us that such a target is credible and achievable. Investing in emissions reductions across our State can help to grow our economy by an additional $475 million by 2050, creating over 1,200 more jobs, boosting productivity and innovation, and driving new demand for our renewable energy and products.
Since 1990, our emissions have fallen 108.6 per cent, while our economy has nearly doubled, creating over 60,000 jobs. As the world seeks low emissions products, services and experiences, our plans to double renewable energy generation, export green hydrogen by 2030, and our emissions profile represent our key competitive strengths in the global transition to a low emissions economy.
The recent independent review of the Climate Change (State Action) Act 2008, conducted in consultation with industry, businesses, and the community, makes seven recommendations which the Tasmanian Government will accept in full or in-principle. In doing so, the Tasmanian Government is responding to the clear message, heard throughout the review, that we can afford to take more ambitious action on climate change.
A draft Bill to strengthen our Climate Change Act will be released today for public consultation over the next five weeks. Responding to the review, it requires a Climate Action Plan and a statewide climate risk assessment every five years, and we will develop a policy framework to ensure that Government policies, plans and strategies consider climate change.
We will continue to support business, industry, and the community to transition to a low emissions economy.
The Tasmanian Government will also support the development of emissions reduction and resilience plans for key industry sectors, to ensure we take a practical and balanced approach to the transition, as we work to secure our future.
The Tasmanian Government recognises that taking action to reduce emissions in our economy and planning for Tasmania's future will not only address climate change, it will also improve environmental, social and health outcomes for future generations. And, if the rest of the world takes strong action to reduce emissions, then the worst impacts of climate change can be avoided.
We know we need to empower our young people to learn about the solutions to climate change, the career opportunities those solutions create, and how they can be involved in Tasmania's global leadership on this issue.
Achieving net zero emissions from 2030 will harness our abundant natural resources to boost exports, drive investment in new technologies and skills, and deliver a stronger economy with more jobs, right here in Tasmania as we secure our future.
---

Dr Rosalie Woodruff MP | Greens Safe Climate spokesperson, 13 October 2021
Gutwein's Net Zero Greenwash
Today's announcement from the Premier on net zero carbon emissions is greenwash, not "nation-leading" climate action. It's certainly not the leadership we need in a climate emergency.
A target of net zero carbon emissions in 2030 might be nation-leading if we hadn't achieved it six years ago.
Announcing a target of net zero nine years ahead, when we already reached it in 2015, is not future-focused, responsible governing – and it's not honest. It's a cynical, tricky attempt to con Tasmanians into thinking the government is taking strong action.
The reason we've achieved net zero in was thanks to the Tasmanian Forests Agreement, negotiated under a Labor Green Government. The TFA reserved vast native forest carbon stores, that have been offsetting the growing emissions from key industries.
Not only did the Liberals vote against protecting the 356,000 ha of future reserve forests in 2013, since coming to government they've accelerated native forest logging. They have been ramping up the clearfelling and burning of native forests – the very carbon banks that have helped us reach net zero.
The Liberals' proposal has no legislated sectoral targets despite emissions across all sectors increasing, just "plans". Plans aren't binding, laws are. We don't have time for softly, softly when it comes to tackling the most urgent threat facing humanity.
The Premier's announcement today was spin and greenwash. To show real climate leadership, he needs to commit to ending native forest logging, and to introducing legislated sectoral targets by 2030.
---

Media release – Rebecca White MP, Shadow Minister for Climate Change, 13 October 2021
Climate action can't be all talk
It is incredibly important that action is taken to limit the impacts of climate change on our environment, society and economy.
Labor Leader and Shadow Climate Change Minister Rebecca White said Tasmania has a proud reputation as a renewable energy powerhouse but there is more that needs to be done to decarbonise the economy and mitigate the worst impacts of climate change on our environment.
"Tasmania first achieved net zero emissions in 2013 and we have maintained that status for six out of the past seven years," Ms White said.
"The government's announcement today to set a target to reach net zero by 2030 is like saying you will set a target to complete your homework, seven years after you have handed it in.
"Tasmanians should be rightly proud that we have achieved such a milestone and it is disingenuous for the Liberal Government to pretend it is a new idea.
"There is no doubt there is still work that needs to be done and the review by Point Advisory that was provided to government indicates that without further action to limit emissions we may not maintain our net zero status.
"The most recent example that demonstrates we cannot take our renewable energy status for granted was uncovered in the recent Estimates Hearing when it was found Tasmania imported energy in the last financial year.
"Our opportunity now is to update the Climate Change Act to set in legislation some clear and measurable targets so that we can show progress so we can sustain our net zero target."
---

Media release – Bob Brown Foundation, 13 October 2021
TASMANIA'S FORESTS ARE THE HEROES – PREMIER GUTWEIN NEEDS TO CUT EMISSIONS BY BIG POLLUTERS
Bob Brown Foundation calls on Tasmania's Premier to commit to ending native forest logging and deforestation for mining and renewable energy projects, cut emissions across all polluting sectors, and introduce companion legislation for zero impact on wildlife, including birdlife, in this age of extinction crisis.
"It's time for Premier Gutwein to list all the polluting sectors, detail their current emissions profile, and then tell us how their emissions will be cut. For example, the government must reveal the tonnage of greenhouse gases released for each hectare of Tasmanian native forests incinerated each year in forest 'regeneration' burns, the amount of methane released from the continued damming of rivers, and the emissions from the Atlantic salmon farming industry," Bob Brown Foundation's Jenny Weber said.
"Our Foundation will be the watchdog over the Gutwein government as it continues to pump greenhouse gases into the atmosphere from logging and incinerating native forests and other polluting industries," Bob Brown said.
"Tasmania doesn't need to wait to legislate for net zero in 2030 since we're there now. We can aim for actual zero and start by protecting all native forests from logging and clearing since they've demonstrated what a heroic job they can do when left alone.  Tasmania has some of the biggest carbon storehouses in the world, in the giant eucalyptus forests, if left standing for their climate, water, and wildlife benefits," Former Tasmanian Greens leader Peg Putt said.  Peg Putt is currently the coordinator of the international Forests, Climate, and Biomass Energy working group of the Environmental Paper Network.
"We have 365 000 hectares of promised reserve forests now available for logging, and their climate benefits will be lost into the atmosphere as soon as the Government starts logging them. Taking true action on climate includes placing the 365 000 hectares of forests into protected status immediately, ending all native forest logging and burning to stop logging emissions and draw down carbon as they continue growing.  We also need to see a halt to plans for clearing of hundreds of hectares of forests in takayna / Tarkine for mining," Jenny Weber said.
"Premier Gutwein's announcement of net-zero carbon emissions by 2030 is designed to impress the global community while aligning himself with Tasmania's major polluters. If you separate the protected forests, you will find that Premier Gutwein has ignored the challenge to reduce emissions on major polluting sectors of transport, mining, agriculture, ongoing logging, and the deforestation associated with massive transmission infrastructure for the proposed Marinus Link, the MMG tailings dam and Venture's Mt Lindsay mine in takayna / Tarkine," said Christine Milne.
"Premier Gutwein should note the post-2020 biodiversity framework currently under discussion at COP15 in China which makes clear that any renewable energy solution that destroys biodiversity is not a climate solution. Tasmania's case in point is Robbins Island wind farm and associated infrastructure for the transmission line. Marinus Link involves deforestation across northwest and northern Tasmania for new high voltage transmission lines," Christine Milne said.
"The climate and biodiversity crises are inextricably linked. Any commitment by Premier Gutwein to lead the world on climate action needs to include protecting the biodiverse native forests that are also amongst the most carbon dense on the planet. Prevent the ongoing loss of wildlife and ecological breakdown that contributes to the global extinction crisis," Jenny Weber said.
"Tasmania's government needs to get to grips with the fact we achieved net-zero greenhouse gas emissions when Gunns collapsed and logging decreased. However native forest logging has not ceased and native forests are the heroes here – if they are left standing.  Ending logging and incinerating native forests will achieve a huge drop in emissions. Premier Gutwein is backing the big polluters and loggers while riding on the coat-tails of the people who have protected forests," Jenny Weber said.
"Tasmania can be a genuine zero-emissions economy, where our renewable energy is used here to produce a wealth of jobs and products on our island, instead of settling for being a battery for the Australian mainland. We must have sensible renewable energy developments, in appropriate locations, which don't trash cultural and environmental values.   We must end native forest logging and incineration and enforce emissions cuts by all the big polluters. We must have companion legislation for zero impact on wildlife, including birdlife, in this age of extinction crisis," Jenny Weber said.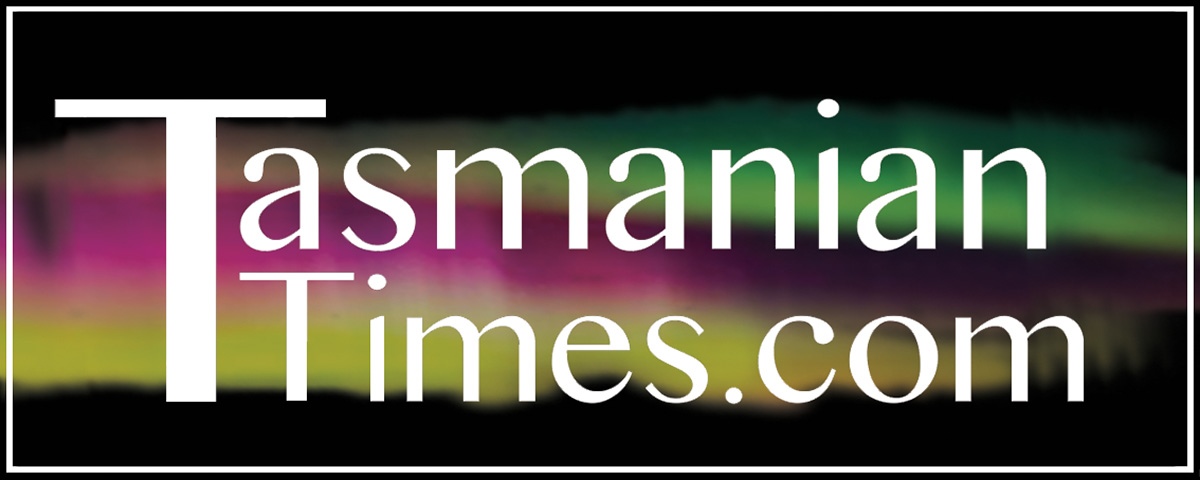 Author Credits: [show_post_categories parent="no" parentcategory="writers" show = "category" hyperlink="yes"]