Media release – Peter Gutwein, Premier, 12 October 2021
Securing Tasmania's future as we continue to respond to COVID-19
As we continue our response to COVID-19, the Tasmanian Government is providing the strong leadership required to emerge from the pandemic and secure Tasmania's Future.
The recent case in the North of the State was yet another reminder that this is not over and COVID remains, and will continue to remain, a risk to our State, our community and our families.
Pleasingly, Tasmanians continue to do the right thing and roll up their sleeves for a COVID-19 vaccination, with over 80 per cent of Tasmanians having received their first dose, and more than 65 per cent fully vaccinated.
Our best weapon to reduce the risk is vaccination, so our message to all eligible Tasmanians remains – please, don't wait. Vaccinate.
Importantly, we are already acting to ensure every eligible Tasmanian has the opportunity to have a COVID-19 vaccination.
Vaccination teams have already visited our 11-12 colleges, both Government and independent, and vaccination teams will also soon be going into a number of regional Tasmanian high schools to deliver Pfizer vaccines to students aged 12 years and over, as well as staff and parents.
Pop up vaccination clinics are also planned for Bridgewater, Berridale, Huonville, Oatlands, Ouse, New Norfolk, Scottsdale, Smithton, Wynyard and Risdon Vale, and we will shortly be advertising for the roll out of additional Small Towns vaccination teams.
This will target a number of areas where we need to lift the vaccination rate such as Winnaleah, Beauty Point, Mole Creek, Railton, Redpa, and Irish Town, Hamilton, Miena, Tullah, and Strahan.
With our vaccination program proceeding well, we remain on track to be in a position to open our borders before Christmas, subject to achieving our goal that all eligible Tasmanians have had the opportunity to get vaccinated and importantly, reaching our vaccination targets of 90 per cent of over 16-year-olds fully vaccinated by 1 December, with 12-15 years olds to also be fully vaccinated around the same time.
Next week, I will also be in a position to release Tasmanian specific modelling around reopening, along with our plan to reopen our borders.
My expectation is that those who want to travel to Tasmania will need to be fully vaccinated and provide a negative test in the 72 hours before they arrive, with consideration being given to whether there is any testing regime upon arrival.
What we know is that when we do open our borders to those larger states, the virus will eventually end up in Tasmania.
That is why all eligible Tasmanians need to ensure that they get vaccinated, as it remains our best defence and our best chance of returning to a more normal way of living.
Media release – Jeremy Rockliff, Minister for Health, 12 October 2021
Measures in place to prepare for COVID
The safety and security of Tasmanians remains our number one priority, and by taking strong measures to protect our state, we remain one of the safest places in the world.
The Government has responded quickly to ensure we have the capability to respond to any future outbreaks.
Given the nature of COVID-19, our health system, hospitals and intensive care units must be prepared to receive, care for and support the recovery of COVID-positive patients, and they are.
A statewide COVID-19 ICU Surge Capacity Plan has been developed, with a surge in ICU capacity up to 114 beds.
We have 267 ventilators, and a further 100 Australian-made emergency ventilators are due to arrive soon, supplied in partnership with the Australian Government. That will increase our ventilators to 367.
We also have more than 300 qualified and experienced nursing staff available to provide care to ventilated patients across the state.
Additionally, there are other health professionals who have transferable skills in ventilation if needed, in areas such as the emergency department, theatre, anaesthetic, recovery and retrieval.
It is disappointing Rebecca White would seek to scare Tasmanians and attempt to use the pandemic for political gain.
The Government acknowledges there are demand pressures on our health system, and we are investing to increase capacity, health staff and services. We have already significantly increased services, opened more beds and employed more nurses, doctors and other health workers.
I want to reassure the community we have been working hard to ensure we have carefully prepared and are ready to respond to COVID when it arrives in Tasmania.
We have successfully kept COVID out of the community in Tasmania for a long time, and this has allowed us to roll out our vaccination program, which remains our greatest defence when the virus arrives in our state.
I'd like to thank the many nurses, administrative staff, pharmacists, public health specialists, doctors, paramedics and other health staff who have been involved in our monumental vaccination efforts, and a big thank you to those Tasmanians who have rolled up their sleeves and been vaccinated.
Vaccination is the best way to protect yourself, your loved ones and your community, so if you haven't yet made an appointment, please: Don't Wait. Vaccinate.
---

Rebecca White MP, Tasmanian Labor Leader, 12 October 2021
COVID queries reflect community concerns
The Premier's dismissal of Labor's questions about the preparedness of Tasmania's health system for a COVID outbreak shows contempt for Tasmanians with real fears about the Delta strain's arrival in the state.
Labor Leader Rebecca White said the questions in Parliament today reflect the concerns of the Tasmanian community.
"The Premier has acknowledged that 'when we do reopen and travel again, Delta will arrive,'" Ms White said.
"So for Mr Gutwein to accuse Labor of playing politics simply by asking about the preparedness of our health system is dismissive and offensive.
"We have heard from ordinary Tasmanians and frontline health staff who have genuine questions about how we will cope and, importantly, how our struggling health system will cope.
"Asking those questions on behalf of Tasmanians is not playing politics – it is representing our constituents and giving them a voice.
"Questioning the government about how many health staff have been trained in the use of life-saving ventilators is not playing politics.
"Questioning the government about how 24-hour care will be provided to patients when hospital and ICU beds are already full is not playing politics.
"Questioning the government about the Prime Minister's refusal to provide more funding to states and territories to deal with the next phase of the COVID response is not playing politics.
"Tasmanians have worked hard for 20 months to keep our state safe and they deserve answers to these legitimate questions, not dismissal and spin.
"Labor supports all efforts to keep Tasmanians safe but that does not mean overlooking widespread problems in the health system, which are already putting lives at risk."
Media release – Josh Willie MLC, Shadow Minister for Education, 11 October 2021
Education system needs to be prepared
The State Government must ensure face to face education can, as far as possible, safely continue once Tasmania opens its borders.
Shadow Minister for Education Josh Willie said schools will play a crucial role as Tasmanians emerge from the pandemic.
"With school going back this week it is crucial the government outline its plan for education when our state reopens or if there is an outbreak," Mr Willie said.
"Ventilation and air purifiers are one way in which the government can help reduce the risk of COVID spreading in schools. It would come as no surprise to Tasmanians that many school buildings are older and may not be designed for adequate airflow or to be COVID safe."
Mr Willie said other states had been quick to install purifiers and fix other ventilation issues, however apart from a Department of Education audit, it was unknown whether Tasmanian schools had made the necessary upgrades.
"There has been plenty of time to prepare and ensure children and staff are as safe as possible in schools, yet the government has delayed this important measure.
"We know the Victorian Government is investing heavily in measures to reduce the risk of COVID transmission with 51,000 air purification devices to be rolled out to all government and low-fee Catholic schools.
"We have heard very little from Minister for Education Sarah Courtney on what the plan is for Tasmania or what commitment she will make to ensure our schools are COVID safe.
"Parents are rightly concerned about potential disruptions to education and how our school system will cope living with COVID.
"It's also crucial school staff are kept safe in what is sure to be a challenging time.
"Delta doesn't discriminate based on age and it is vital our state is prepared if or when the virus enters our borders."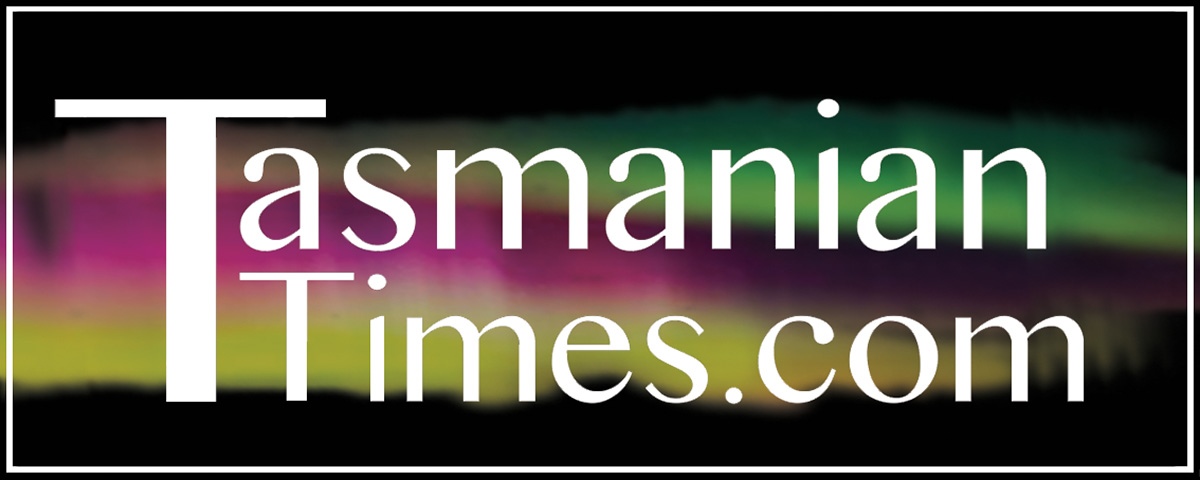 Author Credits: [show_post_categories parent="no" parentcategory="writers" show = "category" hyperlink="yes"]