"Good Morning, my name is Dr Jenkins ,  I am here to tell you that you have stage 2 breast cancer "… And here begins a story of adventure, a story of new experience and and an unexpected journey  …
When I first heard those words, in my head I was still believing this was really not  so bad and  they are just being precautionary. It takes a while to understand  fully what is being said. Suddenly then it hits!
That week was a blur. My mother had a stroke 2 weeks earlier and was currently still in hospital. As a family we were trying to navigate the aged care system, stroke recovery and the implications etc so in fact, my diagnosis was actually incredibly annoying and timed very badly. People would say to me 'such bad timing Kirsten'. I have to  wonder if there ever is good timing to tell someone they have cancer.
Generally,  I am a pretty positive type of person and I made it my business to keep in that space as often as I could. There were some pretty devastating days to be honest, and there still are but I still kept thinking 'I'm lucky because I'm still in a better way than that person sitting across from me  in the clinic and for my radiation friend who shall  call Peter, who was there every day at the same time and who has a terminal diagnosis. On the day he finished radiation we wept and hugged as we had both understood the importance of our shared adventure. I felt I had a lost a  person who really knew how I was feeling, we were doing it together. I miss him.
I want to tell you my story and to paint a picture  about me, I want to write this in the hope that I can help future breast cancer sufferers and I want you to understand that I am ok with this, I am going to be ok. I'm writing this to you to try to  get some publicity and understanding.
A few months ago, my whole life turned into a different life. I was diagnosed with stage 2  invasive ductal carcinoma Grade 2. I went off to have breast preservation surgery, removal of lymph nodes that presented with  a small focus of metastatic tumour. I have completed radiation therapy and I now take  the drug Anastrozole which  is basically a chemotherapy that you get after your primary treatment such as surgery or radiation. This drug, along with daily radiation therapy, is designed to inhibit any hormone production to hopefully reduce the risk of recurrence.  The drug is specifically used to treat hormone receptor-positive breast cancers in postmenopausal women, and in most cases is taken for five to ten years. It  may also be used to prevent breast cancer in women and men who are at high risk of developing the disease. There  are side effects such as osteoporosis, high cholesterol, high blood pressure) that may  persist for as long as you take anastrozole. Others, such as lack of energy, hot flushes  nausea, vomiting, bone aches and  headaches.
Recurrence is a word used a lot in your cancer adventure. How long do you have before it may recur ? What if it does recur? I am thinking to myself 'well I'm not even contemplating the possibility of recurrence', so you feel surprised that the discourse often refers to recurrence.
This is everyone's story: for every single woman who has had a breast cancer diagnosis, this is their story. For every single woman who has a complex life as a woman and mother, this is their story. I also wanted to tell my story because it's about the chance to be involved in making choices about your care. There are many cancer stories, but I particularly want to highlight this to future breast cancer patients with my type of breast cancer. Sadly, it doesn't apply to everyone.
So who am I? I am a parent, running a family – some struggling as a result of COVID unemployment – supporting a student, a young person from another family who is trying to find secure employment, teaching in the public education system, assisting my mother, and trying to maintain a sense of normality whilst there is a pandemic and worrying about my partner, children and family's feelings and abilities to understand and adapt to my new need. Just normal mother overload. Oh, and I  have breast cancer!
When someone gives you a diagnosis of cancer it is a  terrifying experience. For me personally it has been 20 weeks of incredibly overwhelming feelings, of grief, sadness, loss and worry. Whilst I feel I am coping well generally, I am also acutely aware of the impact this has had only mental health. I have found the whole process incredibly debilitating and stressful,  although I do try and remain positive as much as I can.
I am in awe of the oncology team I have around me and am extremely grateful for the constant care I receive. Going through the process of accepting and confronting and understanding breast cancer, the treatments provided, and the whole navigation of the cancer system, is an incredibly challenging thing.
I  hoped to return to work for the last semester of school once I have  finished treatment and recovered emotionally  and physically, but I am finding that difficult. Thank goodness I have been so fortunate to  have a principal and school community totally behind and looking out for me. This has made my adventure so much more tolerable.
There is a reason for telling my story particularly. I want to talk to you about this test that I had done which enabled me to make some decisions about my cancer care. On my first visit to my oncologist, I was told about the oncotype test. The Oncotype DX is a test that may predict how likely it is that your breast cancer will return. It also predicts whether you will benefit from having chemotherapy in addition to hormone therapy. The test results can help you and your doctors make a treatment plan that's right for you.
For this test, a piece of cancer tissue that was removed during my surgery is examined. A group of 21 genes in this tissue are analysed to help determine prognosis – how likely my breast cancer is to return – and if getting chemotherapy will improve my chances that the cancer will not come back. https://www.mskcc.org/cancer-care/patient-education/oncotype-dx
I was lucky and so fortunate to fit into a cohort of women that have been extensively studied by the National Cancer Institute, and  there is good evidence to support not using chemotherapy for these women who were post-menopausal and who had between 1NS 3 positive lymph nodes. The great thing is that over 5000 women participated in this study which means that I had this enormous pool of evidence  to draw form.
Unfortunately, to be a  part of this  group I need to have a recurrence score. So here we have 207 women screened detected for breast cancer  in Tasmania alone in the year 2020.The screening program is for over-50s so many of those cancers were found in pre-menopausal women. There are a lot of women who potentially would benefit from having access to this test, both under and over 50s. All these women are fitting into this post-menopausal group and if I  didn't have the opportunity, the standard treatment  would be chemotherapy.
If no one can work out which group, I fall into then it is difficult  to recommend treatment without chemotherapy.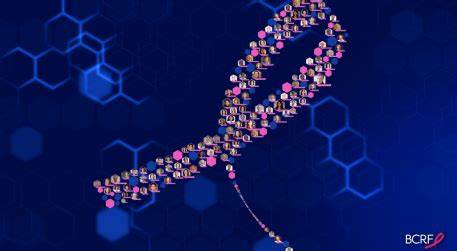 "Rxponder  showed a different effect of chemotherapy based on Recurrence Score results for postmenopausal and premenopausal women. Postmenopausal women with Recurrence Score results 0-25 were not observed to show benefit from chemotherapy and may avoid the associated side effects of the treatment." (I came in at 19 )
"Importantly, no chemotherapy benefit was observed regardless of the number of affected nodes, tumour grade, or size. Two-thirds of the women in the trial were postmenopausal." –  (SABCS 2020_RxPONDER Press Release_INTSABCS2020_RxPONDER Press Release_INT)
Other trials included the Tailorx  trial which confirms that most women with early breast cancer have no benefit from chemotherapy when recurrence scores are in the low range. The implications of having chemotherapy as I'm sure you're fully aware are filled with long side effects, illness, disability and an emotional impact on the patient and their family which is long lasting. As well, the  trauma of going in every 3 weeks to have the treatment and then try to function as a human being is undeniable .
I can't tell you how important it is  for me to have been able to have some control over  how my cancer was treated. I am incredibly grateful for the treatment that I have received from my oncology team so far as I have an awesome group of people who support me mentally, physically, and socially. My recurrence score came back at 19 which has an approximate 1.5 percent benefit if I were to have chemotherapy.
Having this test gave me an opportunity to make an informed decision about my treatment. In my case I was extremely fortunate to have a wonderful friend and family who benefacted me and enabled to me to have the test. I would never have been able to pay for it by myself even though I work fulltime, support my son through university, support my daughter's partner while he is seeking work in an already reduced workforce and support a partner whose self-employment has been severely impacted since COVID. This would have been very difficult.
However , whilst the  test is covered  free in some other countries, it  costs $5000 dollars to the patient in Australia. To the patient, this can mean the difference between having chemotherapy or not. Can you imagine being in one of the most vulnerable positions to be told you maybe would need to have chemotherapy and the only way you can find out whether or not is by paying for this test?

What average person has a spare $5000 lying around which can decide your future wellness?
I have since done some research and see that it  is covered under the NHS in the UK. I am wondering why in Australia is every woman or man who is diagnosed with a breast cancer not given the opportunity to do the test. I would think that the cost of $5000 would be far cheaper than the cost of chemotherapy.
I understand ultimately any medical decisions come down to the patient along with their oncology team, but to be able to go into a decision like this informed and in confidence I think this is very important for every Australian. I have also been surprised to find it was not even covered by my  covered by private medical cover which I have had all my life.
I am pleased to say St Luke's are definitely looking into it and I hope to see some favourable  outcome, but it should be also covered for patients without private cover. Thank goodness for our  Medicare-based health system, but this is something that should be available to everyone. More needs to be more done. More research needs to be done to help and  benefit other women. I have attached some links you may wish to look at  which I hope will  explain more about the tests.
Thank you for your time and I look forward to hearing from you. The support I have had is amazing so I would like to give back. As I write I find  my wonderful cousin Belinda in the UK was also diagnosed with breast cancer. She also going to be a breast cancer survivor and from opposites sides of the world, we  are able to support and travel this road together.
In finishing … my name is Kirsten and I'm going to be a cancer survivor.
https://www.cancer.gov/news-events/press-releases/2018/tailorx-breast-cancer-chemotherapy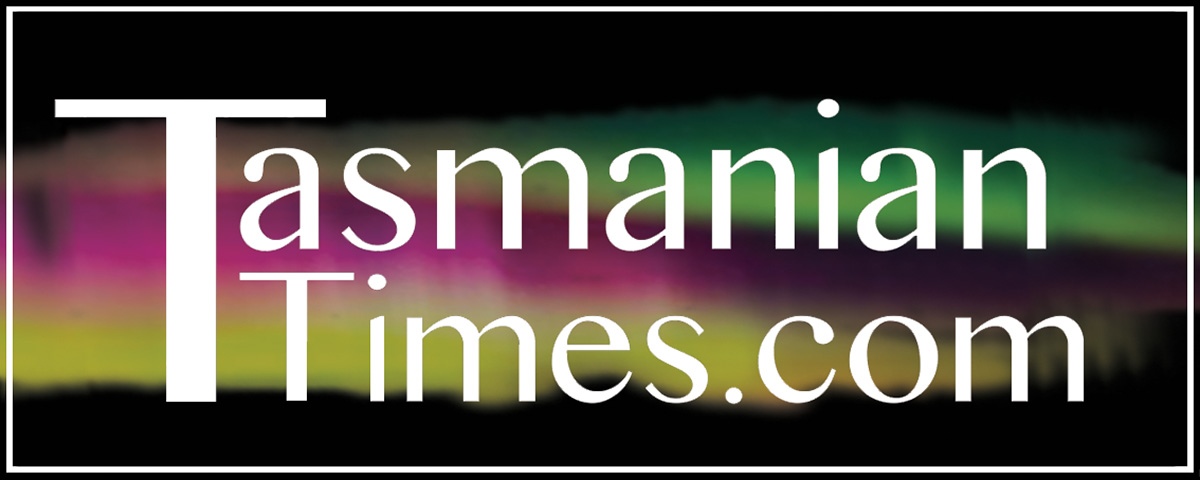 Author Credits: [show_post_categories parent="no" parentcategory="writers" show = "category" hyperlink="yes"]