A person who is directly linked to an executive recruitment agency is set to become Huon Valley Council's new General Manager. This is despite an obvious conflict of interest with that very agency handling the recruitment process.
In April 2021 the Huon Valley Council appointed Hobart-based recruitment agency Red Giant to assist in the the search for a new General Manager. A GM Recruitment Panel consisting of four nominated councillors was formed to work with Red Giant.
Red Giant Pty Ltd is a private company registered in Rosny Park since 2008 with an office in Hobart. They were also involved with the previous HVC General Manager appointment of Emilio Reale.
Following the leaking of confidential candidate information Councillor Gibson said:
"The fact that the applicants' information is circulating in part of the community tells me that something is very wrong. It appears someone is trying to engineer an outcome instead of following this process.

 "I feel we have no choice when such a breach is made in an appointment process that directly concerns our community. To ensure that we select the right applicant we must pause the process until the leak is investigated and if necessary to start the process from scratch."

Tasmanian Times have sought further information from Red Giant, the council's consultant, to determine if they are involved in any way in engineering an outcome from the process which now appears to be flawed and possibly illegal.
Red Giant did commit to a response by today 23 August 2021, and has since advised
"I won't be in a position to be able to respond today,"
Joanne Inches, Managing Director,
Red Giant.
While Tasmanian Times does have further information concerning the conflict of interest, it was giving the parties responsible for the debacle the opportunity to be open and transparent. Procedural fairness must be provided.
Council processes must also demonstrate to the community they in accordance with the important principles of openness and transparency, and not held behind closed doors in the halls of secrecy.
If the direct conflict of interest between Red Giant, the candidate, and the Huon Valley Council has not been managed appropriately this is a very serious matter for the council.
Even if the panel are aware of a conflict of interest then the integrity and transparency of the entire recruitment process must now be questioned.
It most certainly will not pass the pub test within the Huon Valley community who have already endured quite a lot from this council since the Board of Inquiry: an appointed Commissioner to head the council, a mayor elected as an independent and then outing herself a Liberal partisan in her unsuccessful run for parliament, and the recent resignation of their General Manager.
Given this conflict of interest, the expected outcome would be for council to either dismiss Red Giant as their consultant, and/or, not entertain taking this conflicted person through the interview process, and certainly not to an appointment.
The GM Panel was made up of four councillors – Mayor Enders, Deputy Mayor Doyle, Cr Newell and Cr Wilson. Due to technicalities around his place of residence, Cr Wilson was removed from council, and following another vote by the councillors, Cr Campbell took up the fourth seat.
The GM recruitment process has been plagued with issues from the outset with potential legal complications.
Enders stood down from council 26 March through until 3 May 2021 to run her campaign to be elected into parliament as a member of the Liberal Party which left a one person vacancy in the panel.
Doyle should not have been voted onto the panel. Her role as Deputy Mayor was to backfill any vacancy created by the mayor. The GM panel is to have four members at all times and was therefore allegedly operating as an illegal Panel of three.
Doyle with assistance from HVC legal staff appointed Red Giant as the executive recruitment firm, and this happened with only three members on the panel. HVC staff should not be involved in any part of this recruitment process since it involves their future General Manager.
The applications for the GM position closed 17 May 2021. When Enders was asked how many candidates had applied at both the June and July Ordinary Meetings of Huon Valley Council, she refused, citing it as a matter of closed council.
However, subsequent to calls – including our own – for transparency, in a media release 17 August, Mayor Enders advised:
"The extensive and highly competitive national recruitment process attracted 85 applications with 47 assessed by Red Giant as meeting the advertised selection criteria. Following further assessment, 14 candidates were identified for initial screening by the General Manager Recruitment Panel."
Following this media release it appears very likely council will vote in closed session at their 25 August 2021 meeting to recommend the last candidate standing as the future General Manager for the Huon Valley Council.
Over and above the allegations of a very serious conflict of interest issue, there have been allegations of dysfunction within the GM Recruitment Panel and suggestions of bullying and intimidation.
One of the members has recently resigned from the GM Recruitment Panel which has been described by others as a protest against a completely flawed recruitment process.
It is now an ongoing embarrassment to the Huon Valley Council, if not a matter needing urgent legal consideration. It appears the only acceptable way forward is that Council halt this process until a full and proper investigation is undertaken of both the leaking of candidates information, and the alleged conflict of interest. A difficult decision given the costs to ratepayers and the already long three month delay in appointing a new General Manager.
The potential for litigation is clear and present.
Until council has taken independent legal advice as to its selection processes, it could face legal action from candidates if they become aware the process was flawed.
The new GM could also take legal action against council if it was proven the process adopted by council was flawed. The consultant and others would be well aware of these possibilities.
Once council has made the appointment it will be impossible to overturn the decision even if it has proven to be an illegal process.
Councillor Gibson's statement in a Viewpoint article in the Huon News, 21 July 2021, was a very important acknowledgement there is a serious situation facing the Huon Valley Council.
The final decision of council in the appointment of the General Manager will be of significant interest to the community to ensure all the legal processes and good governance procedures have been followed.
Footnote:
In articles of investigative journalism all sources of information are protected under our Code of Conduct, and are generally provided under confidentiality of non-disclosure. Tasmanian Times takes this position very seriously. We have chosen to publish this article after providing Red Giant with a deadline of 11am, 23 August 2021 because the importance of getting this information into the public arena is time critical because of the impending HVC Meeting at 6pm Wednesday 25 August 2021.
Whilst not being prepared to disclose our information sources we can advise there has been no information forthcoming directly to Tasmanian Times from any members of the four person GM Recruitment Panel.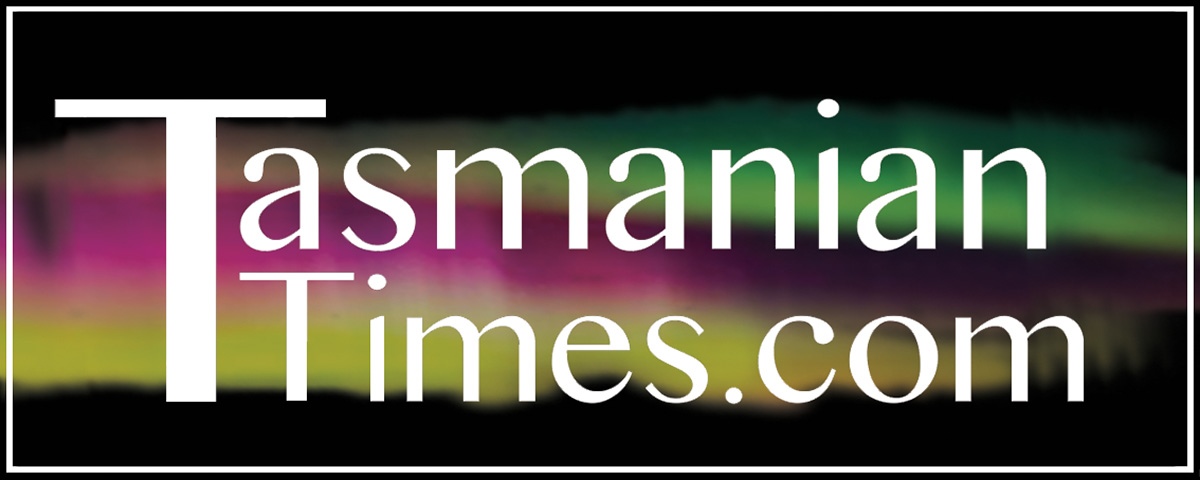 Author Credits: [show_post_categories parent="no" parentcategory="writers" show = "category" hyperlink="yes"]