In a closed session of the Huon Valley Council, councillors have refused the request of a rape victim to have an Australia Day Sports Award stripped from the perpetrator.
The only comment being made by the Huon Valley Council is that the former Huon Rowing Club member – now serving time in prison – has 'relinquished' the award. They have declared there will be no public announcement, and no further comment.
The victim had expressly asked for the award revocation to be made public via a media release.
Background
On 3 August 2021, the convicted rapist Timothy Brown will be released on parole after completing half of his four-year jail term. He will be placed on the sex offenders register for six years. His period of parole includes wearing a 24/7 ankle bracelet along with other conditions relating to the victim and her family members. Tasmanian Times reported on the Huon Rowing Club rape in April and further in May of this year.
Brown was awarded the Australia Day Community Sports Award in 2015.
Following a request to council in May this year to strip him of this award, the matter was discussed in a session of closed council 23 June 2021.
The victim (we have called her Marie) had strongly expressed a desire that Brown should be stripped of award and that 'relinquishing' the award is not his option.
"Anything less is just more of the same cover up and is evidence of further support in favour of the perpetrator," said Marie.

"These actions by our council show no support or care for our feelings and the ongoing impact on my family. This is not transparency and it is not how people should be treated in our community."
The Mayor and the convicted rapist
Current Mayor Bec Enders and her husband are known to be close friends with the perpetrator and convicted rapist, Timothy Brown, as was reported in our earlier articles.
Enders did excuse herself from the closed council discussion, but it is her responsibility as spokesperson for council to provide comment or to provide a media release as was requested.
The total silence compounds the lack of transparency; something that was again highlighted during public question time at the 28 July 2021 ordinary meeting of council with respect to the current recruitment process for a new General Manager.
 Communications with the Huon Valley Council
On 5 May 2021 a request on behalf of Marie was made to the HVC Mayor Bec Enders:
"In January 2015 Timothy Brown was awarded a Huon Valley Council Australia Day Volunteer award, information enclosed.
"On behalf of the victim I am writing to request this award be rescinded given Brown is now a convicted sex offender, and on his release, he will be on the Sex Offenders register."
On 6 May 2021 the Acting General Manager Andrew Wardlaw advised the mayor had asked him to look into the matter.
After follow up, Wardlaw advised 18 May 2021:
"I can confirm the matter is progressing and will be subject to a future Council report, due to its sensitive nature it will be a closed Council matter.
"It is my not intention to make any further comment on the matter until it has been considered by Council."
The victim, Marie, was advised on 15 July 2021 by the Director Community Services, after necessary follow up with council:
"I am writing to let you know that Council resolved at the June Council meeting to release the following statement that the 2015 Australia Day Sports Award to Mr Tim Brown has been relinquished by the recipient.
"I wish to personally apologise for the delay in providing you with an update, this has been on oversight on my behalf and I sincerely apologise."
Marie responded:
"Thankyou for letting me know Rebecca.
"I'm not sure that I'm at all that happy with the statement saying, 'the award has been relinquished'.

"That implies he has given it back, when I believe, his wishes should play no part in the decision of Council to take back the award, and strike his name from the recipients' list. Please raise this concern with Council and let me know if you intend to re-word the statement.
"Also, where can I read the statement and where is it published?"
The Director Community Services replied:
"As advised, Council considered the matter in Closed Council at the June meeting.
"Whilst Council received a request from you to consider the removal of the award, it should be noted the award had also been relinquished by Mr Brown and therefore there was no removal of the award decision required by Council.
"No public media announcement will be made on the matter due to the item being considered in closed council.  Whilst I appreciate this may not satisfy your wishes, the Council matter has now been finalised."
Tasmanian Times has sent the following questions to the Mayor, the Director of Community Services, and the Acting General Manager.
How and when did Brown 'relinquish' his award? Did someone visit him in Risdon between 18 May and 23 June 2021 to obtain this 'decision'?
Given the matter has been determined and discussed in closed council 23 June, then any matters of confidentiality have been addressed in closed council. What is now preventing council from acceding to the request of the victim/survivor and now notifying the Huon Valley community that Brown's award has either been taken away from him, or if indeed it is correct, that he relinquished the award?
What is preventing council from now tabling this matter in open council and from issuing a media release?
How does council intend to provide evidence that Brown's award is no longer in the records and that the physical award has been returned?
Acting General Manager Andrew Wardlaw responded 22 July 2021:
"I have been authorised to provide you with the following response in regard to a decision in closed session associated with the 2015 Australia Day Sports Awards.
"The 2015 Australia Day Sports Award to Mr Tim Brown has been relinquished by the recipient.
"This matter was discussed in closed session as it deals with information of a personal and confidential nature pursuant with Regulation 15(2)(g) of the Local Government (Meeting Procedures) Regulations 2015.
"Council will be providing no further comment on this matter."
Former Councillor Dr Liz Smith made an attempt at disclosure when she asked a public question at the 28 July 2021 ordinary meeting of council.
The sanctuary of closed council
In June 2016 the Board of Inquiry into the previous sacked council highlighted issues of transparency and accountability.
In particular the BOI pursued the community concern that too many matters were taken into closed council when they should be discussed in open council.
In part on page 29, the 124 page BOI report stated:
The Board has had the benefit of being able to discuss all of these issues with councillors and senior council staff, and has been provided with documentary evidence on why particular decisions were made, including the background to these issues.
The Board believes that in the majority of cases there appears to be no reason why this information could not have been disseminated to the public to enable all who wished to view it to do so.
In the absence of such information, a vacuum is created that can all too readily be filled by allegations of conspiracies, incompetence, and at worst, corruption.
This situation has been exacerbated by the use of closed council to discuss a number of matters in which members of the public have a keen interest. It is not permitted under Local Government (Meeting Procedures) Regulations 2015 (the regulations) for any councillor to reveal any discussions, decisions, reports or documents considered in closed council unless authorised by the council or council committee. This also adds to the scepticism of the public whether justified or not.
Regulation 15(8) of the regulations provides that while in a closed meeting, the council or council committee is to consider whether any discussions, reports or other documents relevant to a council decision are to be kept confidential or released to the public. In this way, a council should release as much information as possible following a closed meeting, even if a decision is properly being made in a closed meeting.
With regard to the operation of closed council sessions the Board is of the view that more scrutiny should be used to ascertain whether items listed for closed sessions actually satisfy the criteria in Regulation 15(2) of the regulations, with the emphasis on maximising agenda items to be dealt with in open council meetings,
and Regulation 15(8) on maximising the public release of information pertaining to a closed meeting item.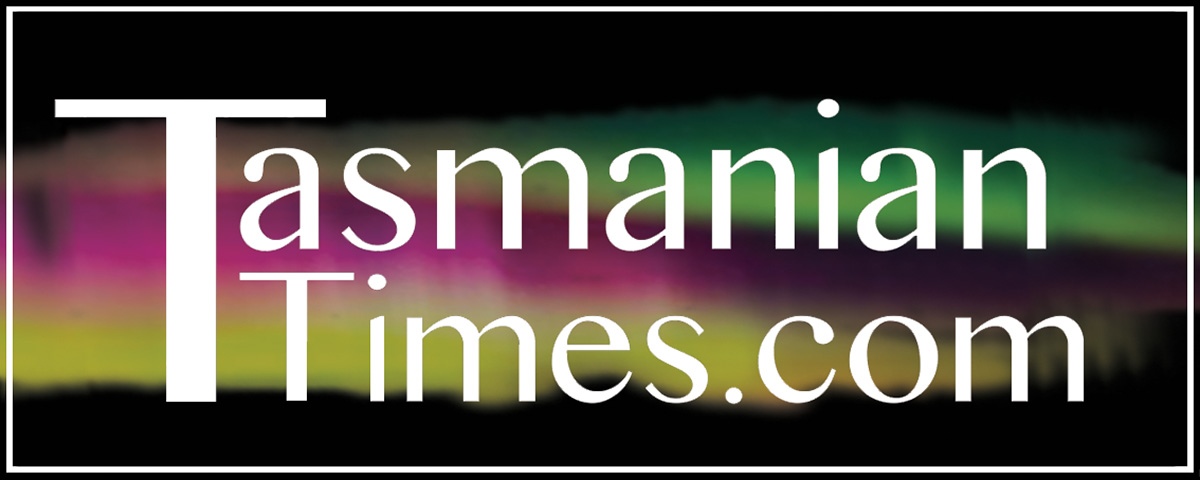 Author Credits: [show_post_categories parent="no" parentcategory="writers" show = "category" hyperlink="yes"]