As reported in our earlier article 'Rape in a Small Community', the convicted rapist and former coach of the Huon Rowing Club, Timothy Leslie Brown will have served half of his four-year term in August 2021, at which time he will be eligible for parole. On his release his name will be on the sex offenders register for three years.
Commonly people in our communities consider the sentences for a crime of sexual assault and rape as inadequate, let alone only having to serve half the sentence. The victim (Marie, not her real name), and her family in this case, are very aware of the upcoming months when Brown may once again be back as a resident in the Huon Valley.
The anxiety associated with the inevitable possibility of coming across him in the local shopping area is already impacting on Marie's health. The fact the perpetrator knows where she lives is also on her mind. Marie is nervous of Brown, and is anxious in her long held expectation that the community of Franklin will once again rally around to support him, and will further ostracise her for speaking out.
July 2019
On 24 July 2019, seventeen months after the sexual assault, the three day Supreme Court trial of the State of Tasmania v Timothy Leslie Brown commenced before Justice Wood.
No one from the Huon Rowing Club (HRC) committee attended the trial. The only support person to Brown was John Enders, husband to the Mayor of the Huon Valley Council, Bec Enders.  John Enders and Brown had lunch together in Salamanca over each of the three days of the trial.
When Tasmanian Times contacted Enders he declined to comment saying "I will not be commenting as Brown is a personal friend of ours."
The President of the Huon Rowing Club, John Driessen did not attend the trial. He did not attend the sentencing comments delivered in August 2019, a week after Brown had been convicted unanimously by a jury of one count of rape and 3 counts of sexual assault. No one from the executive committee sat in on the Court hearings.
Driessen has not contacted Marie since July 2018, apart from a single text message in August 2019.
Marie believes that even 16 months after the sexual assault by Brown in March 2018, who was also the Club's Vice President, Coach and Treasurer, that Driessen was still not prepared to offer her any support or to even acknowledge her trauma.
Since our article was published 13 April 2021, Tasmanian Times has not been contacted by anyone from the Huon Rowing Club.
When TT contacted Driessen he stated: "you cannot quote me on anything."
In August 2019, three weeks after the sentencing of convicted sex offender Timothy Brown, the victim's husband wrote to Rowing Australia (RA) complaining about what he termed 'the organisational response by the HRC to a serious sexual assault'. He also included the Australian Sports Commission, the States Sports Minister and Minister for Women, as well as Rowing Tasmania(RT) and the HRC, in the email recipients list.
Only after this letter was sent out to this list of recipients did Driessen then contact Marie.
He texted, "I am happy to let you decide if you would like to make contact with us. As a club we would really like to understand how we can support you."
"The reason we made the complaint was because of the ongoing trauma being felt, not only for our family, but for several rowing families and their children, which was not being addressed and dealt with as it should have been,"
said Marie.
"After the assaults we tried many times, along with other individual members, to get the Club to fulfill their Member Protection duties. We even took a copy of Rowing Australia's Member Protection Policy along to the committee meeting. Not only were the committee unaware of it, they dismissed its importance.
Driessen flatly refused to allow any discussion.
The last email response I received from Driessen to my pleas for him to support his members who were struggling was in July 2018. He said at that time that he was seeking advice as to how best to deal with the situation.
The trial came and went in July 2019, Brown was sentenced to four years, and still nothing from Driessen, RT, or the HRC Committee."

September 2019
Rowing Australia CEO Ian Robson and President of Rowing Tasmania James Gibson met with the victim's husband in September 2019.
"They were full of empathy but tried to talk me out of taking the matter further. I told them I didn't want this to happen to another family," said the victim's husband.
"They told me that my initial letter was not considered a formal complaint, and that I would need to go through the Member Protection Policy and identify the actual breaches that had occurred."

"It seemed unreasonable to us that a stay at home mum and her carpenter husband had to do this, but we did,"
said Marie.
"We submitted our 'formal complaint', to Rowing Australia which consisted of 60 odd pages of breaches and supporting documentation.
We knew that once a formal complaint was submitted, that RA were then required to appoint an independent investigator to assess the alleged breaches of the Member Protection Policy and to take the disciplinary measures as stated in the Policy," said Marie.
RA then informed Marie and her husband that RT would be dealing with the complaint as the state's peak rowing body.
"We were not impressed with this as we felt that they too had not fulfilled their member protection obligations when they were informed of the assaults, however, we also thought that if they were to appoint an independent investigator, then maybe it was okay," said Marie.
October 2019
A former Magistrate and Coroner of Tasmania was appointed to investigate their concerns. He contacted Marie and her husband in October 2019, advised he had broken his ankle and would not be down South for six weeks. He made contact again in December 2019 and said he would be emailing all concerned and would be down in the South of the state in early January 2020.
January 2020
Marie contacted the investigator in early January 2020 with no answer, and again in mid January 2020. He had been away on holiday for a month and had not interviewed anyone as yet.
"He informed me that he was a volunteer and that he knew the President of RT as he had done a couple of other reports for him," said Marie. "I asked him how this could be an independent investigation. He assured me that he had nothing to do with rowing and that he was completely independent.
It was at this point we realised the investigation was possibly going to be a farce and that once again the 'boys club' had closed ranks and just wanted us to go through the appearance of an investigation, said Marie.
The Investigator contacted Marie again to advise he would be down South late in January 2020 and his plan was to interview everyone in the rooms of the Huon Rowing Club.
Marie immediately messaged him back to say that under no circumstances would she be able to meet him at the Huon Rowing Club. He then left a message on the victim's husband's phone saying it would be convenient for him to meet there.
Marie then emailed the investigator stating how insensitive a suggestion it was and queried if it was someone he would also be interviewing from the HRC that had offered him the room.
"He was offended," said Marie, and he told us that it was the President of RT, Jim Gibson who had offered the room.
"Obviously RT would have had to call the HRC to check that they could use the Club rooms."
"It showed us how little RT and the HRC appreciated the seriousness of the complaint we had made. It also illustrated their complete lack of empathy or understanding of the impact on myself, our family and other HRC members, of the sexual assaults, the supreme court trial, the months of counselling, the family anxiety and angst, and the stress of all of this happening in such a small community," said Marie.
"It is also abhorrent that individuals in such high levels of authority and influence, in charge of so many young people and who are given so much funding for such a high profile sport, can be allowed to bury an incident such as this, with no apparent scrutiny for their handling of it."
The Investigator withdrew from the investigation in early 2020.
He also refused to return the reams of highly confidential and sensitive information which Marie and her husband had provided to him as was requested for the investigation. Marie requested it be returned three times with no response. She then contacted President RT Jim Gibson, and asked him to get it returned. His response was that he had handed the request onto RA. The material has never been returned.
During 2020 Marie followed up several times with RA and RT until another independent investigator was appointed. She wondered why it was again up to her to keep the investigation process moving forward.
Frustrated that her husband's formal complaint into the organisational response to a serious sexual assault was again being buried and not taken seriously, Marie also followed up the Australian Sports Commission Integrity team, the Australian Government Sports Health Department and Senator Richard Colbeck, Youth Sports Minister; questioning how RA and RT had dealt with the complaint.
In September 2020 the newly appointed investigator interviewed Marie and her husband, and informed them the investigation should be concluded by October 2020. Other HRC members were also interviewed.
January 2021
In January 2021 they were contacted by a RA legal representative who stated that Rowing Australia's CEO hadn't given a copy of the complaint to the HRC President. This was 16 months after the formal complaint was submitted.
"We were dumbfounded and felt once again that this was another delaying tactic, another example of our complaint not being taken seriously, another example of us being treated as a nuisance and a problem, and a complete lack of competency from RA," said Marie.
"It appeared to us that even at the highest level, RA's CEO  was using tactics to delay and obstruct the investigation, possibly until the National Rowing Championships which were held at Lake Barrington in Tasmania in March 2021, were concluded."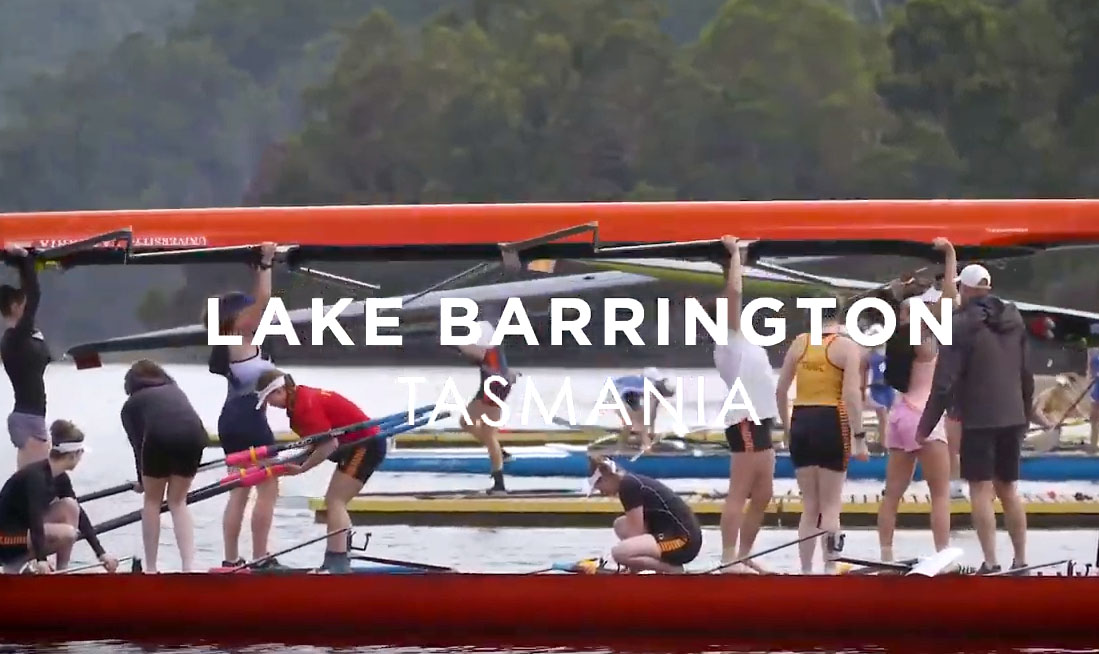 April 2021
In April 2021 Marie and her husband again chased up the status of the investigation into breaches of the Rowing Australia Member Protection Policy by Huon Rowing Club President and Committee and Rowing Tasmania.
They were advised that the investigation is ongoing.
"We met with the CEO of Rowing Australia, Ian Robson in September 2019,"
And here we are in May 2021, another twenty months on from our formal complaint and still there has been no outcome from the investigation,"
said Marie.
Earlier this year Marie contacted RA legal if there was an allowable time frame for such an investigation and she was informed there was not. This is something that she believes should be rectified in the current RA Members Protection Policy.
"A less resilient complainant would have given up a year ago, with any valid complaint buried and forgotten about.
There have to be punitive consequences for the blatant disregard of the RA Members Protection Policy by the Huon Rowing Club, Rowing Tasmania and now it seems Rowing Australia, otherwise it is a worthless document disallowing Members any recourse when serious incidents occur," said Marie.
May 2021
So far, as at May 2021, even since TT has published the first part of this article, there has been no contact by RA, RT or the HRC.
"There have been no punitive measures doled out to those who have breached the Rowing Australia Member Protection Policy. Why is that?" asks Marie.
"How high up does this cover up of sexual assault and rape within the Huon Rowing Club and the rowing fraternity actually go?"
When TT contacted Rowing Australia in April, Ian Robson CEO issued the following statement;
Rowing Australia (RA), Rowing Tasmania and all of RA's Member Associations have zero tolerance for sexual assault and harassment. We are committed to providing a healthy and safe environment for all our rowing community.
 Under RA's Member Protection Policy, an experienced Tasmanian barrister was appointed to independently conduct an investigation into the complaint. This matter is ongoing, and RA will make no further comment until her investigation is complete.
When pressed, RA advised the 'second' investigation began in 2020 but could not specify a date.
"In regards to its conclusion, this will be up to the Barrister in charge of it, as to when she feels she has completed her findings/report etc. We don't have control on this as it's an independent investigation," said a spokesperson from RA.
Following our contact with the Australian Sports Commission an ASC spokesperson said:
The Australian Sports Commission (ASC) was made aware of the matter and worked with Rowing Australia (RA) to ensure individuals involved were provided with details of support services available.
This included accessing the ASC Sexual Misconduct Helpline with details of the helpline provided through RA to the complainant.
 The ASC has zero tolerance for sexual misconduct and for any behaviour that puts the wellbeing of people in the Australian sporting community at risk.
 While the ASC provided support to RA in this matter, it does not intervene in the complaints handling processes of sporting organisations, clubs or associations.
When TT provided Marie with a copy of the above statement, Marie advised:
"This is not correct, we were not provided with any information from RA about any support services or details of a helpline. Besides it is a totally irrelevant statement given that sixteen months after the assaults the matter had already been dealt with through the Justice system. Myself and other club members and their children were forced to seek out their own counselling, and in my case I have received assistance from SASS for the past 18 months."
In our follow up to Minister Courtney, Minister Rockliff and Senator Colbeck's office, all of whom were copied into the formal complaint in August 2019, the standard automatic responses are all TT has received. Rockliff's office did advise that at the time a letter was returned to the victim and stating should they need any assistance following the investigation to please contact him.
The investigation is still ongoing so he has not as yet been contacted for any assistance.
In follow up with Shadow Minister for Women, Julie Collins about the 'building stronger communities' grant that was being offered to the Huon Rowing Club a spokesperson from the Stronger Communities Program advised:
"The department has already accepted their offer and has an executed agreement in place.
We do not at present, have grounds to terminate the agreement as there has not been a breach of the agreement terms and conditions.
 On that basis, the funding payment will be made to the organisation.
 The organisation (Huon Rowing Club) is required to notify the department of anything reasonably likely to affect their performance including conflicts of interest. In that regard, the department will place the organisation on a watch list. There is no further action at this stage."
When Marie spoke with Collins, the shadow minister was unaware of the sexual assaults. This confirms she had not been notified by HRC of a serious incident under investigation which was likely to affect their performance and funding obligations.
Marie and her family are of the view that it seems the first response of any organisation is to protect the organisation and its reputation at all cost, rather than support and protect the interests of victims of sexual assaults.
"The response from HRC and RT is not unique, as has been made abundantly clear in the very recent Brittany Higgins case," said Marie.
"It's happening in our sporting clubs, in our parliament, in our workplaces and it has to be called out and stopped."
Postscript: In January 2015 Tim Brown had been awarded a Huon Valley Council Australia Day award for volunteers. The Mayor of the Huon Valley has been contacted about rescinding this award.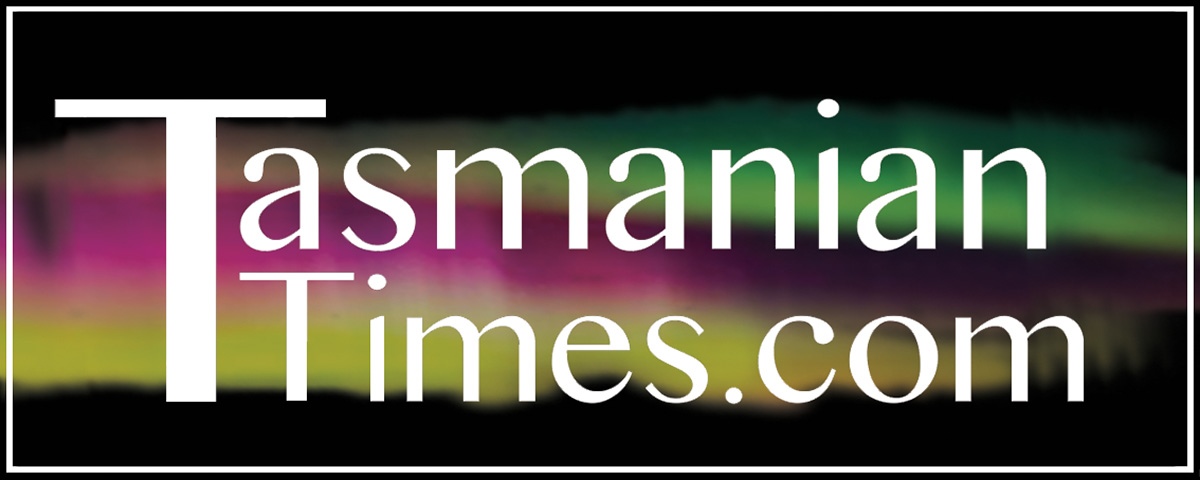 Author Credits: [show_post_categories parent="no" parentcategory="writers" show = "category" hyperlink="yes"]