Just yesterday I was at Bonorong Wildlife Sanctuary for the press conference with director Greg Irons, Clark MHR Andrew Wilkie and a vet.
The subject of the event was duck shooting season, but afterwards we got to talking about deer.
"If I put in a permit application to import a single deer – and I wouldn't," said Irons as he gestured at the sanctuary enclosures around him, home to native wildlife only, "- it would be refused in five minutes. Because it's a Class 1 Biohazard to Tasmania. And yet, the government is effectively protecting feral deer because its policy is to maintain a stable population."
Deer, particularly the fallow deer, is a pest and a big problem in Australia according to the Invasive Species Council. They have been lobbying the state government, so far unsuccessfully, to adopt an eradication strategy.
Late last year the ISC and former Greens leader Christine Milne wrote to World Heritage governing body UNESCO in a plea for international help to address the 'urgent and increasing threat' feral deer now pose to the Tasmanian Wilderness World Heritage Area.
The letter warned that despite aerial surveys showing feral deer numbers have doubled to about 54,000 in just four years the Tasmanian Government is failing to take the rapidly expanding deer population seriously. And that survey didn't include the TWWHA. When giving evidence under oath to the 2017 Legislative Council inquiry, DPIPWE officials estimated the feral deer population as likely closer to 100,000.
"It is imperative the special protection for deer under the Tasmanian Wildlife Act regulations be removed consistent with deer posing an increasing threat to the Tasmanian Wilderness World Heritage Area," the ISC's CEO Andrew Cox said.
The state government had earlier in 2020 said it was working on a fallow deer plan, "to ensure the Government can continue to balance the impacts of wild deer on agricultural production, conservation areas and forestry, while maintaining deer as a traditional recreational hunting resource."
Those 'traditions' are not worth much according to Irons, who believes that island's flora and fauna are worth protecting.
"Farmers tell me that when they plant a tree, it used to cost about $5 on average to protect it from wallabies, pademelons and so on. To protect it from deer costs $75. And the success rate is only about 60% anyway."
In 2016, the TFGA estimated the annual cost of feral deer to farmers at $25 million. University of Tasmania research warns, under current government policy, the deer population could reach one million by mid-century.
Currently however, feral deer are protected under the Nature Conservation Act 2002 and it appears that more government resources are dedicated to sustaining a deer population for shooters than in threatened species protection.
Or police resources. Amazingly, the following statement from police lobbed into the TT email as I was returning from Bonorong.
Tasmania Police are investigating a man and woman from Margate in relation to wildlife offences after they were intercepted near Prospect towing a trailer with an ATV loaded with allegedly illegally taken deer and wallaby in the early hours of Wednesday (March 3, 2021).
Police on patrol located the couple travelling on the Bass Highway at 1:50am and will allege the pair had wildlife in their possession which had not been taken in compliance with the Wildlife Regulations – including deer taken without the relevant permits.
Parks and Wildlife officers assisted Tasmania Police with the seizure. It is expected that the pair will be charged with a number of wildlife and firearms offences in the coming days.
So people are about to be charged for 'taking' – go on fuzz, you can say killing, we're adults – feral pest deer, and the resources of Parks and Wildlife and Police are being diverted to defend the racket of the 'recreational hunting resource'.
Why? In my mind the federal election of 2016 was a key moment. The Tasmanian Liberals lost three seats – Bass (Nikolic), Braddon (Whitely) and Lyons (Hutchinson) – to Labor in a swing that nearly brought down the government.
Poll results showed significant numbers of votes, for the first time in a federal election, for the Shooters, Farmers and Fishers Party. Their preferences went against the sitting the members and dumped the self-declared three amigos out of the House of Representatives faster than you can say olé.
Since then the Tas Liberals have decided to embrace their enemy; if you give the shooters just about everything they want, they have less reason to hurt you with a protest vote.
Evidence of this came to light in the 2018 state election, with then Premier Will Hodgman making a secret promise to shooters for a review of gun laws.
After that election, Hodgman announced in August 2018 the creation of the Tasmanian Game Council. Among other things in their remit, he announced that "in consultation with the new Council, the Parks and Wildlife Service will provide access to additional hunting areas by the next deer season."
I can't help equate the deer policy with the so-called native forest industry. For decades major parties in Tasmania have chosen to prop up a loss-making and environmentally destructive sector purely for the political leverage it gives them, particularly against the Greens but sometimes against each other.
Here we're about to do it again with deer. Recreational shooter licencing will never be very expensive because of the need-their-votes aspect. Last year the state government also announced that Community Led Impact Partnerships (CLIP) had been "awarded a contract to explore the feasibility of a trial to use wild-shot deer for commercial purposes."
What's the bet that that 'feasibility study' will completely ignore the cost of environmental impacts of deer? The $25 million cost to farmers is just the start, as the environmental costs to Tasmania's world-class parks and reserves could be astronomical.
Perhaps soon the kind of people who want to fly helicopters into private islands in national parks for expensive kill-wildlife junkets will soon be adding deer stalking to the fishing. And an opaque Expression of Interest process will find that the proponents really care about wilderness values while they profit from their ongoing degradation.
Oh deer.
---
Alan Whykes is Chief Editor of Tasmanian Times, and opposed to all forms of 'sport' hunting of live animals.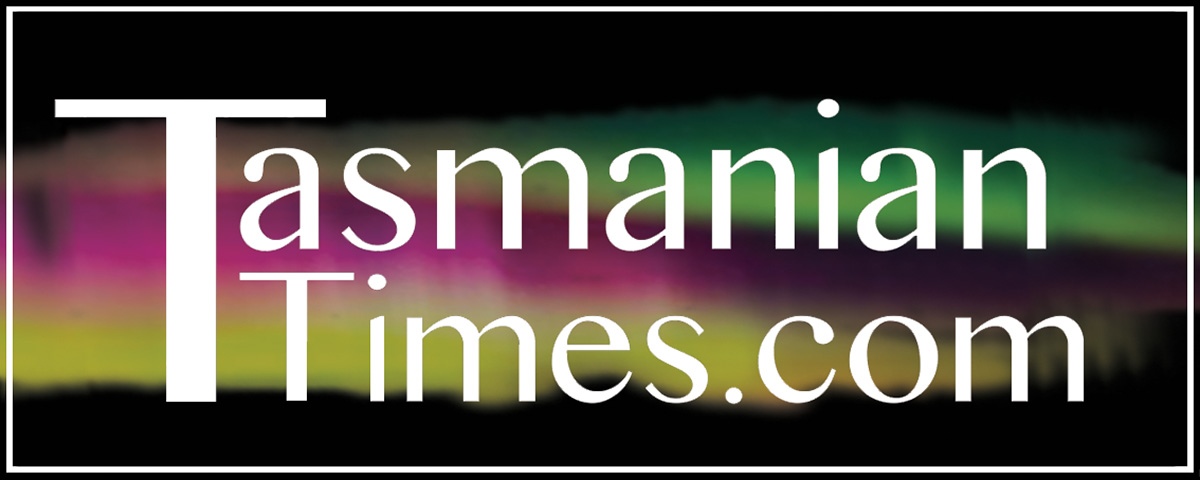 Author Credits: [show_post_categories parent="no" parentcategory="writers" show = "category" hyperlink="yes"]