A look inside logging, forestry, and politics in Tasmania
Another log truck rumbles down the highway. International vessels registered in Panama, Hong Kong and Antigua load millions of tonnes of woodchips from Burnie and Bell Bay year in, year out.
The logs keep rolling in, the chips are shipped off, and the cycle continues.
Behind this production line is a state tangled in forestry politics, an opaque political donations system, and the long shadow of past scandals.
The history
In 1989, media mogul, Edmund Rouse, was jailed for attempting to bribe a Labour politician to cross the floor. He wanted to ensure the continued growth of the logging industry and to stop the Tasmanian Greens from gaining more power after their successes with community supported campaigns to stop the Franklin Dam and the Wesley Vale pulp mill.
The logging industry continued to grow despite the Rouse scandal.
Timber company, Gunns, expanded under the direction of John Gay and eventually became Australia's biggest woodchip exporter.
John Gay and the then Deputy Premier, Paul Lennon, privately discussed plans for a pulp mill in 2003 over dinner, and an announcement was made the following year to build the Tamar Valley pulp mill. The mill was not supported by the local community and campaigning stopped it from going ahead.
Gunns' influence in Tasmanian politics continued until their demise in 2012.
In 2013, John Gay was fined $50k for insider trading.
Politics professor, Quentin Beresford, takes a deeper look in The Rise and Fall of Gunns Ltd.
In another corner of the industry, whistleblower and auditor for Forestry Tasmania, William Manning, initiated an inquiry into plantation forestry in 2003.
Manning outlined multiple breaches in relation to threatened species management and maladministration regarding the responses to his audits.
Forestry Tasmania was not prosecuted for any of the breaches outlined in Manning's inquiry.
The current situation
Tasmania is still not out of the woods after the drama of the 80s, 90s and the first decades of this century.
Almost half of Tasmania is forest which means that timber production and forest management will always be on the agenda.
The long-running 'forest wars' between conservationists and the logging industry revolve around the 22 per cent of unreserved public native forests.
Public native forests have been the site of contention for environmental and economic reasons.
Sustainable Timber Tasmania (STT) is the main organisation in the state responsible for forest management. STT is a government business enterprise, continuing the long-running history of government involvement in forestry and timber business in Tasmania.
STT manages 812,000 hectares of Tasmanian forest and employs 150 people. It is responsible for public native forest logging operations and is overseen by Liberal Minister for Resources Guy Barnett.
The other major player is Forico, a private forest management company that only deals with plantation forests (9 per cent of Tas forests). Forico employs over 450 people and manages 173,370ha of forests in the state.
The mills
Malaysian logging company, Ta Ann, owns a timber mill site in Smithton in the state's far north-west in Smithton. Their Huon Valley mill in the state's south recently closed.
Ta Ann has been the subject of investigation for their questionable logging practices, corruption, and human rights violations.
Western Australian private company, Patriarch and Sons, have put in a proposal for a veneer and plywood mill in Bell Bay. Their assessment was completed by the EPA in 2019.
Malaysian timber company, Shin Yang is connected to the Australian registered company Patriarch and Sons through shared company directors.
Shin Yang has been implicated in human rights violations for their logging practices in Sarawak. Patriarch and Sons were contacted for comment, declined to answer questions about Shin Yang or the Bell Bay mill development, and insisted the conversation remain off the record.
The money
Public native forest logging has been running at a loss. The industry receives government subsidies in order to operate.
 Data from the Australian Bureau of Agricultural and Resource Economics and Sciences (ABARES) show the declining value of native hardwood log value.
Tasmanian economist, John Lawrence, explained the cash deficits created by Tasmania's government managed forestry industry over a 20 year period.
"Twenty years of cash deficits totalling $562 million were funded by both the Australian and the state governments plus proceeds from the sale of 75,000 hectares of plantation assets.

The continuous losses were principally due to native forest operations.

Since 1998 FT's* operations have produced cash and non-cash losses of $1,306 million or an average of $65 million per year."
*FT=Forestry Tasmania (now STT)
In a media release, Barnett said, "STT achieved a profit of $3.9 million" and the forestry industry "…injects $1.2 billion into our economy."
Barnett's comments omit information about government subsidies for STT.
STT's 2019-20 Annual Report, shows $15.357 million of government revenue for 2020 and $21. 897 million for 2019.
The audit
STT have failed the last two audits to get Forest Stewardship Council (FSC) certification.
FSC Policy and Standards Manager, Stefan Jensen, said FSC sets the standards for forest management and the chain of custody; with FSC certification, companies and retailers have more social licence to operate.
The two main areas where STT has not met FSC criteria are threatened species management and old growth forest protection.
The court case
Bob Brown lodged the Great Forest Case in the Federal Court in August this year to challenge the legality of Tasmania's Regional Forest Agreement (RFA).
RFAs currently exist in four states in Australia- Victoria, New South Wales, Western Australia and Tasmania as frameworks for forest management.
Bob Brown Foundation native forests campaign organiser, Jennifer Sanger, said the current case lodged by Bob Brown follows on the heels of the success of the Victorian Leadbeater's possum case in May 2020. This has consequences for other forest cases around the country.
The most recent development has been an agreement from STT not to log 850 ha of habitat where the swift parrot migrates to for breeding.
The politics
Tasmania's history with the logging industry's influence in state politics presented an opportunity to ensure greater transparency around political donations.
Instead, lobby group influence is an ongoing part of Tasmania's political system and donations are still shrouded in secrecy.
Disclosure thresholds allow the bulk of donations to remain anonymous.
Shadow Attorney General, Ella Haddad, said Tasmania "has the weakest laws in the country…the bar is very low, and results in a perception that money buys influence in Tasmania."
Shadow Minister for Resources, Shane Broad, said "I've got no idea how much they've (the forestry industry) donated to the Labour Party and I think that's a good thing because if I don't know, there's no way it's going to influence me.
"There's no way of finding out, and that's the problem," he said.
Guy Barnett was contacted for comment on political donations from the logging industry to the Liberal Party but did not respond.
 The 2020 Auditor-General's report on Australia's financial disclosure requirements found problems with the current disclosure scheme and recommended further reviews for system management were needed.
The other options for forest management in Tasmania
Timber production
Forester and blackwood genetics expert, Gordon Bradbury, started the Tasmanian Blackwood Growers Cooperative in 2011.
Dr Bradbury said his aim was to promote blackwood and shine a light on what's going on with the forestry industry in Tasmania.
"Public native forestry is the albatross around the neck of the industry," he said.
Blackwood is mostly harvested from public native forests in Tasmania. Dr Bradbury said there is a better approach that would support farmers and the economy-blackwood plantation farming.
Dr Bradbury said he was inspired by the success of New Zealand farmers growing blackwood on plantations.
"Public native forestry is in steep decline in Tasmania and doesn't have a future.
"The future of the industry is private plantations," he said.
Ecosystem restoration
President of the North East Bioregional Network (NEBN), Todd Dudley, has worked in bush regeneration and ecological restoration for 35 years.
Dudley said forest restoration in Tasmania is a viable industry that has a multitude of benefits for local communities, including improved physical and mental health, education, and cultural change through the achievement of shared goals.
The NEBN's goal is to regenerate 2000ha of plantation forest back to native forests, working with plantation leaseholder, New Forests. 700ha has already been regenerated.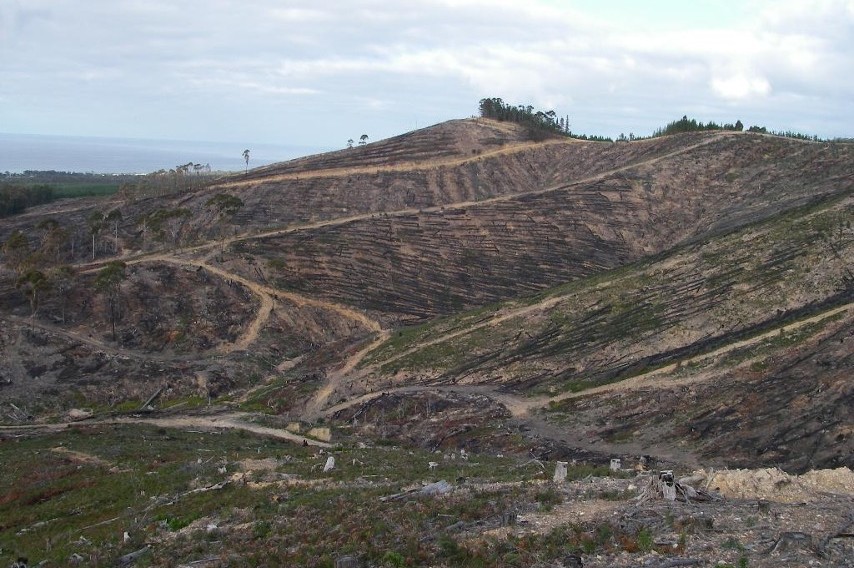 Engaging rural Tasmanian communities
Dudley submitted a Land Management Job Guarantee proposal to the Tasmanian Parliament in September.
The proposal is for ongoing environmentally focused employment projects in regional and rural Tasmania.
"Job Guarantee should be viewed as a preventative health policy as well as providing a range of other economic, social and environmental benefits," he argues.
"Tasmania should be a world leader in conservation land management."
Ecosystem restoration was discussed in a public webinar, Scaling Up Ecosystem Restoration, an early leadership initiative of the NEBN ahead of the UN General Assembly's declaration of 2021-2030 as the UN Decade on Ecosystem Restoration in March 2019.
Webinar speaker and restoration ecologist, James Aronson, said the intersection between ecological restoration and human health means when one improves, so does the other.
Dr Aronson said the 'eco-eco' perspective means ensuring economic development is ecologically sound.
Using the example of flying foxes, Dr Aronson said viruses can be spread from unwell animals to humans which shows the interconnectedness of ecosystem health and human health.
"When they are unhealthy, they shed viruses, they infect domestic animals, and they in turn infect people.

"The eco-health approach says we need to direct our attention not just to animals but to entire ecosystems," he said.
The interdependent relationship between human health and ecosystem health was discussed in connection to COVID-19.
The perspective of ecological restoration vs. economic development is a false dichotomy, Dr Aronson said.
"We need to make it clear to the public and decision makers that for the sake of the health of the ecosystems on which we all depend and for future generations' health and well-being, we need to address both sustainable economic development AND restoration and conservation."
Former Greens Leader, Christine Milne, facilitated Scaling Up Ecosystem Restoration.
Milne said ecosystems need to be categorised as part of public infrastructure which would guarantee funding and maintenance.
Milne's comment is an extension of environmentalist and author Paul Hawken's concept of 'natural capitalism'.
"Natural capital is the infrastructure on which we all live," Milne said.
"The budget focuses on built infrastructure; roads, airports, tunnels, and never refers to maintaining natural infrastructure which is critical infrastructure."
The Federal Budget for 2020-2021 is mainly focused on infrastructure projects, not conservation and land management. The main barrier to ongoing conservation and restoration projects has been lack of government support and funding.
Global accounting firm, Ernst and Young, released a report in June this year outlining economic stimulus measures in conservation and land management as a response to the impacts of COVID-19 related economic downturn.
The report indicates how conservation and land management could be a viable way forward for Australian communities, post-COVID-19.
"We have governments who are not in the least bit interested in ecological integrity or investing money in public interest projects in terms of ecosystem restoration," Milne said.
---
Amy Barwick is a graduate student at Monash University. She is studying a double masters in international relations and journalism. Amy enjoys creating audio, video and print stories which focus on Tasmanian people and culture.
She resides on the north-west coast where she grew up and spends as much time as she can in the ocean.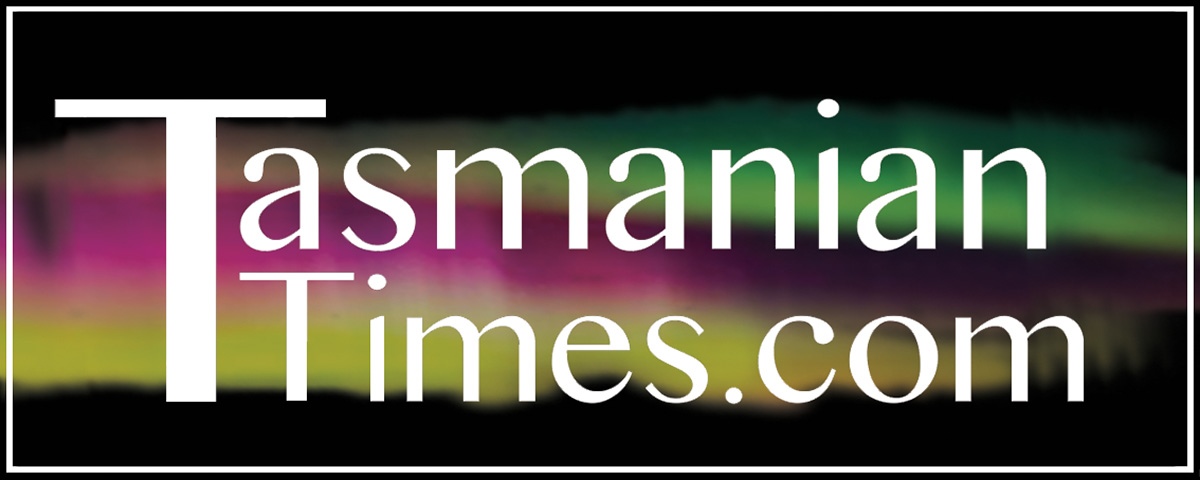 Author Credits: [show_post_categories parent="no" parentcategory="writers" show = "category" hyperlink="yes"]