police body cameras – a total of 751 body worn cameras have now been deployed to frontline police officers in Tasmania. According to Mark Shelton, Minister for Police, Fire and Emergency Management, this provides an important boost to the safety of police officers, the community and victims of crime. "The completion of the roll out delivers on the Government's 2018 $3.4 million election commitment, and comes as part of our plan to keep Tasmanians safe," he said. "Body worn cameras provide significant operational benefits, including positively influencing the behaviours of people interacting with police and reducing the number of assaults against police. Importantly, the body worn cameras further enhance the ability for officers to gather evidence at incident scenes, support successful prosecutions, reinforce positive police conduct and reduce some of the administrative burdens for frontline police officers."
Westbury Prison – Concerned Residents Opposing Westbury Prison (CROWPS) say that the newly announced site for the proposed Northern Regional Prison at Brushy Rivulet, Westbury is on land currently listed by both the state and federal Governments as an Informal Reserve protected for its conservation values – despite claims from the Corrections Minister, Elise Archer, that the site 'does not contain protected forest'. A search for the proposed site on the publicly accessible Government's own website Land Information System Tasmania (LIST) shows that while the site is listed as unallocated Crown land at one level – it is also listed by the Department of Primary Industries, Parks, Water and Environment (DPIPWE) as an Informal Reserve on Public Land under the Tasmanian Reserve Scheme. The listings also show that the newly proposed site is recorded as being managed by DPIPWE under the Private Forests Reserve Program.
"This suggests one of two things – either the Government has made another bungle and failed to do its research before announcing the siting of a $270 million project, or it is deliberately seeking to mislead and deceive Tasmanians on the status of the proposed site," said a spokesperson. "This listing has led to the rejection of applications to clear 10-15m of bushland bordering the Brushy Rivulet Crown Reserve to erect a new fence as well as the presence of signs from DPIPWE warning that the site is protected. It is these same signs which Minister Archer claimed were 'not accurate' and were erected by locals to deter illegal activity. At the recent meeting with members of CROWPS, a DPIPWE representative advised "….we believe it has come from our department."
News Limited bias not new – Former Prime Minister Kevin Rudd had this to say during the week: "In light of the Palace Letters, here's something long forgotten about 1975: In the middle of the election, journalists at Murdoch's Australian and Daily Telegraph bravely went on strike over 'deliberate and blatant bias' in news coverage. Hard to imagine that happening now."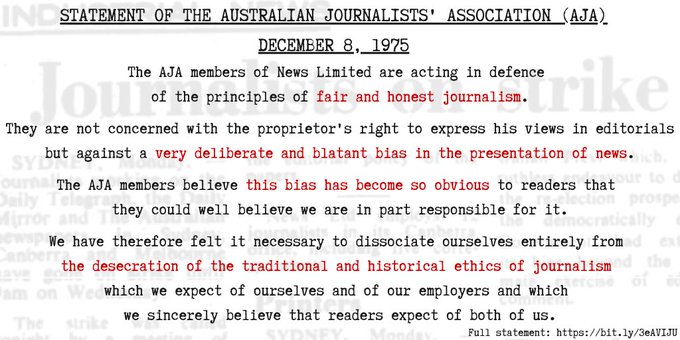 Perth Link Roads project – this project is now complete, having delivered a divided dual lane highway around the western side of Perth, connecting in to Illawarra Road, and joining the Midland Highway at the South Esk Bridge. Minister for Infrastructure and Transport Michael Ferguson said the Perth Link Roads project is the single largest component of the $500 million Midland Highway 10-Year Action Plan. "The Action Plan is making the highway safer for all road users by raising the standard of this strategic highway to minimum three-star AusRAP rating along its entire length," he said.
Seventeen separate projects in the Action Plan, totalling 90 kilometres, or 62 per cent of the 146-kilometre plan, are now completed. Three projects are currently under construction at St Peters Pass to south of Tunbridge, Melton Mowbray to Lovely Banks and Spring Hill. Five projects make up the Midland Highway Final Stages. These include Tunbridge and Powranna, due to begin construction in late 2020, and the Oatlands, Ross and Campbell Town North projects, which are due to start in late 2021. For more information, visit www.midlandhighway.tas.gov.au.
alcohol warning labels – the Australian Medical Association (AMA) has welcomed the decision of Australian and New Zealand Health Ministers to introduce mandatory warning labels on alcohol products about the effects of alcohol on pregnancy. (See our earlier report here). AMA President, Dr Tony Bartone, said that the AMA has been advocating for a clear, noticeable label on alcohol products for many years, and is enormously pleased to see this advocacy come to fruition.
"Warning people about the potential harms of alcohol cannot be left in the hands of an industry motivated by increasing its sales and profits," Dr Bartone said. "The approved black, white and red label gives consumers the best chance of being informed of the potential harms of consuming alcohol during pregnancy, compared to the watered down version that was preferred by alcohol industry groups. Drinking alcohol during pregnancy can cause a range of seriously harmful health conditions, including Foetal Alcohol Spectrum Disorder (FASD) – the leading cause of preventable intellectual disability in Australia." Alcohol consumed during pregnancy crosses the placenta and can cause complications of pregnancy and damage to the developing foetus. The risks are greatest with high, frequent alcohol consumption during the first trimester of pregnancy. "Educating Australians about the dangers of drinking alcohol while pregnant is a vital way to reduce FASD incidence – and this label is an important step in that direction," Dr Bartone said.
Jeremy Rockliff, Minister for Mental Health and Wellbeing, was one of those who voted in favour of the change. "As the Minister for Mental Health and Wellbeing, Education and Disability Services and Community Development, I am very well aware of the impact of Fetal Alcohol Spectrum Disorder (FASD) on the wellbeing of children and their educational outcomes," he said. "Which is why the Forum made the right decision today." This means Australia now joins 28 other nations around the world with mandatory pregnancy labelling including France and the USA.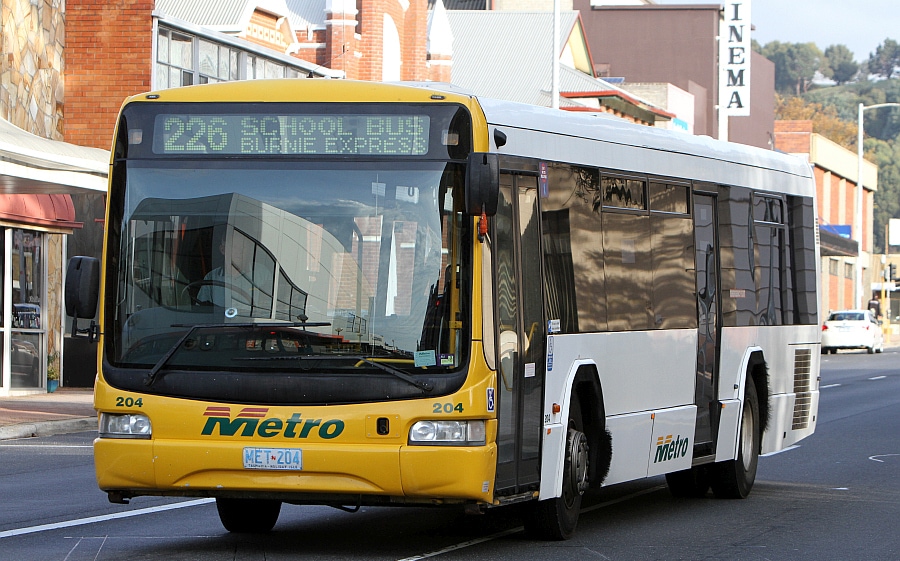 free bus travel – Labor is calling for free Metro travel for students and concession card holders. Deputy Labor Leader Michelle O'Byrne said the end of the fare amnesty will be a burden for many Tasmanians as many families continue to struggle because of COVID-19. "The fare amnesty introduced by Metro provided much-needed relief for Tasmanians doing it tough because of COVID-19," O'Byrne said. "But, with thousands of people still out of work, the return of fares on 6 July is an additional burden for many. Even before the pandemic, TASCOSS had identified Metro fares as unaffordable for many low-income earners – a situation that has only worsened since March. As students head back to school on Monday, this will become even more of a burden for struggling families and must be addressed." She said children shouldn't miss out on school because they can't afford to get there. "After this year's education disruption, we need to make sure we don't put new barriers in the way of school engagement and student outcomes."
internet and wellbeing – the internet is proving beneficial for Tasmanians' wellbeing during COVID-19, but risks of digital exclusion remain a concern, a University of Tasmania study has found. The survey asked participants to rate the importance of 13 common internet-based activities for maintaining wellbeing during Tasmania's lockdown. Video conferencing, specialised work and study platforms, and connecting with family and friends through private social media (such as a WhatsApp group) were rated as more important than average. Social media (such as Instagram and Facebook) and online publishing, while used by around 70 per cent of participants, were rated as having below-average importance for maintaining wellbeing.
"Our findings suggest that, without the internet, lockdown would have been much harder for Tasmanians to manage," Institute for Social Change Adjunct Professor Matthew Allen said. "However, while many Tasmanians reported good connectivity skills and confidence in using the internet, there were several indicators of disadvantage." Forty per cent of participants reported their internet access was slower and less reliable because more people were using it at home, showing pressure on connectivity during lockdown. The survey results also highlight a link between unemployment and risks of digital exclusion, even though internet use is critical for gaining skills and finding work. Unemployed participants reported more concerns about their connectivity than any other single sub-group. Their greater dependence on mobile access meant they were more likely to limit their use of the internet because of concerns about cost. "Nowadays, the internet is clearly an essential resource for Tasmanians, and that heightens the dangers of digital exclusion," Professor Allen said. You can find links to the reports here.
JobSeeker rate – Unions Tasmania (UT) put its support behind a push by the Australian Council of Social Service (ACOSS) to permanently raising the rate of the JobSeeker payment. UT supports JobSeeker remaining at the current rate inclusive of the coronavirus supplement. They cited statistics for Tasmanian jobseekers released this week that showed 39,000 Tasmanians are currently in receipt of Jobseeker or Youth Allowance with 20 workers vying for every 1 job that is advertised here.
"The poverty level payment of $40 a day pre-pandemic was actually a barrier to unemployed workers getting a job," said Unions Tasmania Secretary, Jessica Munday. "We know that people could barely afford to feed themselves and put a roof over their head let alone support their search for work." She claimed that in raising the rate of JobSeeker during the pandemic, the Morrison government was effectively admitting that it wasn't a liveable payment. "They can't go back to $40 a day now. Any reduction in JobSeeker will hamper our economic recovery and will devastate the tens of thousands of Tasmanians relying on the payment. The Morrison government needs to raise the rate for good," said Munday.
targeting shoplifters – Police will be targeting shop stealing as businesses reopen in the wake of COVID-19 restrictions being eased. Detective Inspector Rebecca Davis asked the public to be mindful that some stolen items are advertised on local pages like Facebook and Gumtree. "If it seems too good to be true, it usually is," she said. "Ask the buyer questions including proof of purchase before buying any products online. Otherwise there's a risk you could be personally liable for receiving stolen goods. "If you don't buy goods suspected of being stolen, it reduces the offender's capacity to offload it –they're are less likely to steal if they can't get rid of it."
Detective Inspector Davis said that police were already undertaking proactive patrols in CBDs and shopping centres. "However, we can't reduce volume crime on our own. By working together, we can all help businesses recover by limiting losses through theft which in turn will help keep prices affordable," she said. ""We're asking shop owners to take steps to target harden their businesses to make it harder for thieves to steal.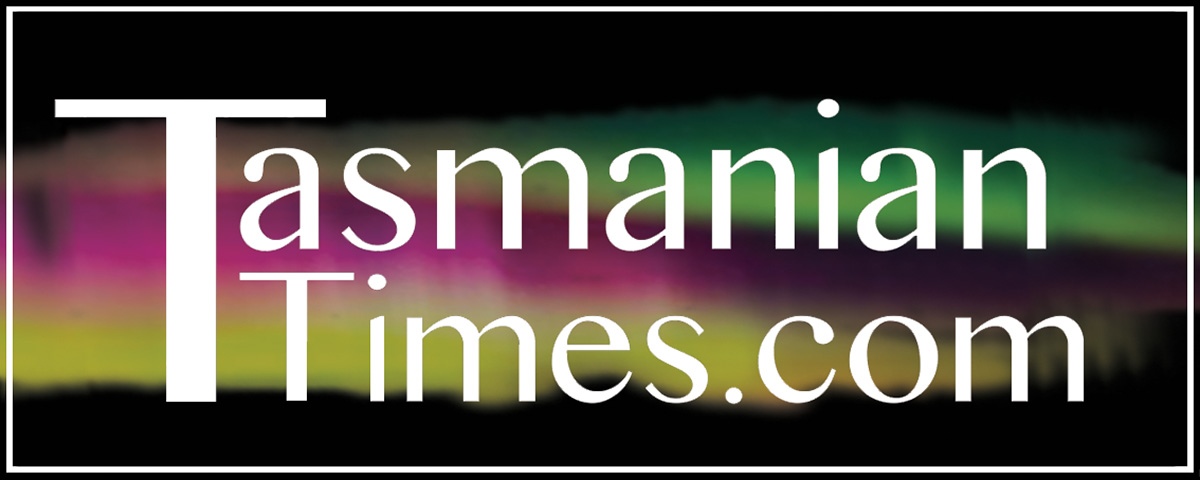 Author Credits: [show_post_categories parent="no" parentcategory="writers" show = "category" hyperlink="yes"]