Last week, the Morrison Liberal Government announced what is possibly be their most tone-deaf and inconsiderate policy since their re-election in 2019. The government is set to oversee a complete overhaul of course fees for prospective students wishing to study at Australian universities from 2021.
The overhaul will not improve access to university for young people across Australia.
Instead, the policy seeks to provide mild decreases in STEM (science, technology, engineering, & mathematics) course fees at the expense of raising fees for humanities and other like subjects by as much as 113 per cent. Such an egregious increase will have a devastating effect on prospective university students, especially those living in Tasmania, who will feel unable to commit to high levels of student debt in order to achieve a university education.
The policy announcement by Education Minister, Dan Tehan, is aimed at promoting subjects that the government perceives to be most utilitarian in the post-COVID world. These STEM classes are, on the government's modelling, meant to hold the best employment prospects in years to come.
However, this policy fails to accept that universities are a place of personal learning and growth, not a cut-and-shut job factory set to turn students into employment robots in fields that do nothing more than suit the government's short-term agenda.
The fact is, someone with a passion for history is not going to go into engineering and someone who's interested in politics and international relations will not opt to study a mathematics course. It is illogical to assume they would. In reality, universities will revert to be the institutions of the past, that they once were; that being a place for wealthy people to attend, while young people of working- and middle-class backgrounds are locked out of the system.
Young Tasmanians cannot afford to be burdened by a lifetime of HECS debt and they will refuse to study a subject and choose a career path just because the government thinks it is the most serviceable field for them to work in, thus enabling our political leaders to achieve their near-sighted job targets. Students' careers and livelihoods should not be used to prop up employment statistics and propagate false claims that the government is leading a successful economy during the COVID-19 pandemic.
It is also important to note the educational backgrounds of our political leaders. Four out of the previous eight Prime Ministers held an Arts degree. Minister Dan Tehan, the curator of this policy, holds a Bachelor of Arts, a Masters in Foreign Affairs and Trade, and a Masters in International Relations – all subjects that would be most affected by this policy. Senators Chandler, Duniam, and Abetz and Bass MP, Bridget Archer were also quick to support their government colleague's policy, yet they too all hold Bachelor of Arts degrees. Do these Parliamentarians believe that their education is worthless?
University of Tasmania Vice-Chancellor, Rufus Black, supported humanities degrees saying that they provide 'exceptional' job outcomes, however, the Vice-Chancellor did not support students by denouncing the fee hike for humanities courses. Instead, Vice-Chancellor Black insisted that the fee increase would make university 'more accessible' to Tasmanians.
Perhaps the Vice-Chancellor is unaware that most Tasmanians aren't on a salary in excess of $800,000 p.a, as he is.

Most Tasmanians cannot afford to load themselves with such high levels of debt.
The most devastating thing about this policy is that it affects the people who Scott Morrison pretends to idolise. The Prime Minister is oft-quoted in saying, "If you have a go, you get a go." But this policy announcement does not allow this. Instead, this government is taking away opportunities for young people in Tasmania who want to 'have a go'. You cannot 'have a go' when your course fees far outweigh the respective field's income potential.
National Union of Students President, Molly Willmott said it best when she tweeted "Being a student shouldn't be a debt sentence."
Universities are places of higher learning, not vehicles for statistic manipulation and number crunching by government.
---
Ben Dudman is a fifth-year law student studying at the University of Tasmania. Ben was born and raised in rural Tasmania, growing up in Westbury in the state's north. He is a passionate LGBT+ rights and social justice advocate in the state. He is currently President of Young Labor Tasmania.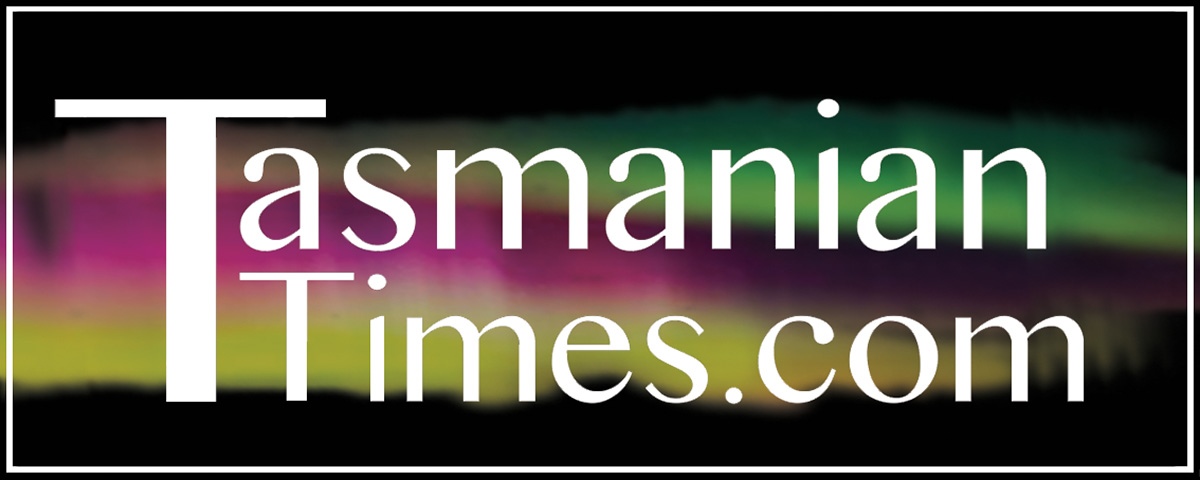 Author Credits: [show_post_categories parent="no" parentcategory="writers" show = "category" hyperlink="yes"]