COVID-19 disability support – following discussion at the recent Disability Reference Council COAG, the Australian government's Management and Operational Plan for People with Disability was launched in response to COVID-19. "This provides high-level operational guidance on managing and preventing the transmission of COVID-19 for people with disability, their families, carers, support workers and the disability and health care sector," said Jeremy Rockliff, Minister for Disability Services and Community Development.
The Australian government also launched a Disability Information Helpline for people with disability, their families and carers who need help because of coronavirus (COVID-19), available Monday to Friday 8am to 8pm (AEST) and Saturday and Sunday 9am to 7pm (AEST) on (free call): 1800 643 787. If you are deaf, or have a hearing or speech impairment, you can also call the National Relay Service on 133 677. For more information on the Plan see here. For all other NDIS updates go here.

Virgin rooted? – the big aviation news this week was that Virgin Australia, one of the few airlines flying regular services into Tasmania, was put into administration. "The cuff-linked bottom-feeders are now preying over the carcass of Virgin Australia, 10,000 jobs are on the line, government is dithering and Qantas circles, the famishing spectre of a monopoly in its sights," said financial journalist Michael West.  "This is not about bailing out Virgin, it's about bailing out the banks." Read his article The Virgin Brides about the predicament of Australia's second-largest carrier.
mobile coverage in northern Tas – residents in Blessington, Pioneer and Myrtle Park should benefit from new and improved mobile coverage under Round 5 of the $380 million Mobile Black Spot Program. Federal MHR for Bass Bridget Archer promised northern Tasmanian communities better mobile connectivity from these new base stations. "Improved mobile coverage will help family and friends connect, access quality education and health services, and do business," Archer said. Round 5 base stations are scheduled to roll out in the coming months with the first new base stations expected to be activated by the end of the year. To view the full list of Round 5 locations visit, or to provide feedback on the discussion paper on the design of future rounds, see here.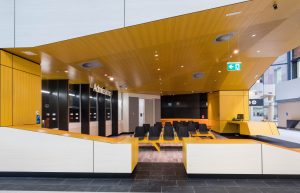 K-Block – Andrew Wilkie welcomed the opening of K-Block to patients at the Hobart Hospital this week. "I'm proud to have secured the $340m federal contribution from the Federal Government when I was elected in 2010 and found myself in the balance of power," said the Clark MHR. The grant was added to in 2012 when he secured another $325m for the Tasmanian health system. "Regrettably this project has been a comedy of errors with design changes, schedule slippages and cost overruns that really should have cost at least two Tasmanian Health Ministers their jobs. But it's virtually finished now and the pressure is right on the State Government to significantly increase funding for operating costs so that all that the empty spaces can be filled with more beds and more staff."
parliament lite – Labor Leader Rebecca White welcomed Parliament returning next week but said it was disappointing it would be recalled for just one day. "Labor was working with the Government in good faith to ensure that Parliament could be recalled safely to allow for greater transparency around the COVID-19 response," White said. "It is disappointing that while these discussions were ongoing today between the parties, a single sitting day has been gazetted for next week. Labor had proposed that Parliament return on a Tuesday to allow enough time for the Lower and Upper House to do the work required to make sure appropriate measures are in place to frame the most appropriate response to COVID-19. Parliament-lite was not what was promised and it is not what the Tasmanian community expected when they were told there would be greater accountability and transparency.
fruit fly – Tasmania's fruit fly free status has been upheld following a brief scare. After a single male fruit fly was detected in East Launceston in February, Biosecurity Tasmania staff completed nine weeks of intensive surveillance, deploying additional traps in the community and inspecting fruit trees on surrounding properties. No further fruit flies were found.
"This great result shows our biosecurity system is working as intended and provides re-assurance for those dependant on our vital primary industries sector," said Minister for Primary Industries and Agriculture Guy Barnett. The heightened surveillance saw Biosecurity Tasmania inspect a total of more than 1.8 million pieces of individual high-risk fruit fly host produce over the peak season, as well as other imported freight and goods. "Although the February detection did not constitute an outbreak and will not impact on the state's Pest Free Area status, it is an important reminder for all Tasmanians to remain vigilant against biosecurity threats," he said. For more information about fruit fly go to www.dpipwe.tas.gov.au/fruitfly
day space for homeless – a safe space was needed immediately to support Tasmanians who are experiencing homelessness, said Madeleine Ogilvie MHA. "In the middle of a global pandemic it is heartbreaking to see we have homeless people still needing to sleep rough," she said. "The impacts of the current crisis are terribly hard for those who have no permanent home – and can't stay home. Lack of access to showers and facilities is exacerbating the situation." She said she had been working with the Salvation Army to secure the support people need. "What I am hearing is that we need a safe space for people who do not have a permanent place to live, to spend the day in," she stated. "As the weather becomes colder it is essential that there is a safe, secure place homeless Tasmanians can access to spend the day in. This is an issue that requires urgent attention." Ogilvie has written to the Minister seeking immediate intervention.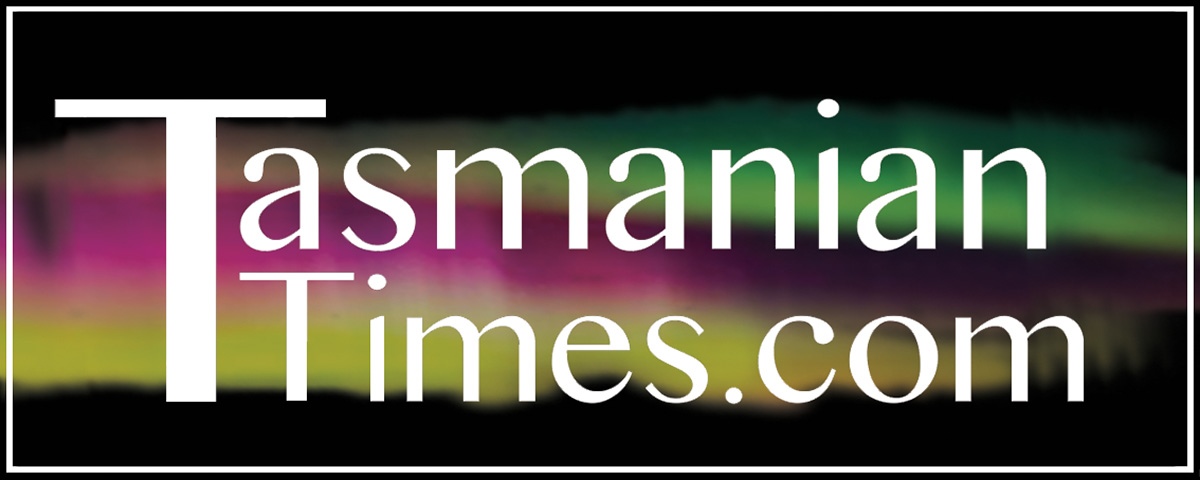 Author Credits: [show_post_categories parent="no" parentcategory="writers" show = "category" hyperlink="yes"]