#BREAKING: Three new cases of coronavirus in Tasmania, state total now 74. One of the cases was employed by a tour company that hosted two interstate people who travelled in the state last month before being diagnosed with coronavirus when they returned homeThe Opposition has led calls for expanded testing for COVID-19 to protect the community and limit the spread of the virus.
---
Labor Leader Rebecca White said developments over the past few days emphasise the urgent need for increased testing in the state.
"News that two people from interstate travelled extensively throughout Tasmania before being diagnosed with coronavirus, is of great concern," White said.
"These travellers could have been in contact with so many people throughout the state and we need to respond urgently to track down as many people as possible who may have been infected. The guidelines for testing to date have been very narrow, which has precluded some people from accessing testing, even if they have symptoms that might indicate COVID-19."
"It's clear that these guidelines need to be broadened as a matter of urgency so we can take advantage of the window we have to get on top of COVID-19."
Greens Health Spokesperson Rosalie Woodruff agreed, noting that general practitioners have also been calling for additional testing kits to enable them to determine if patients have coronavirus infection. "Despite relaxation of the federal guidelines on testing, this doesn't seem to be happening enough in Tasmania," she said.
"We hope the Premier will to do everything possible to ensure additional testing kits are available so that GPs can test in line with their professional discretion."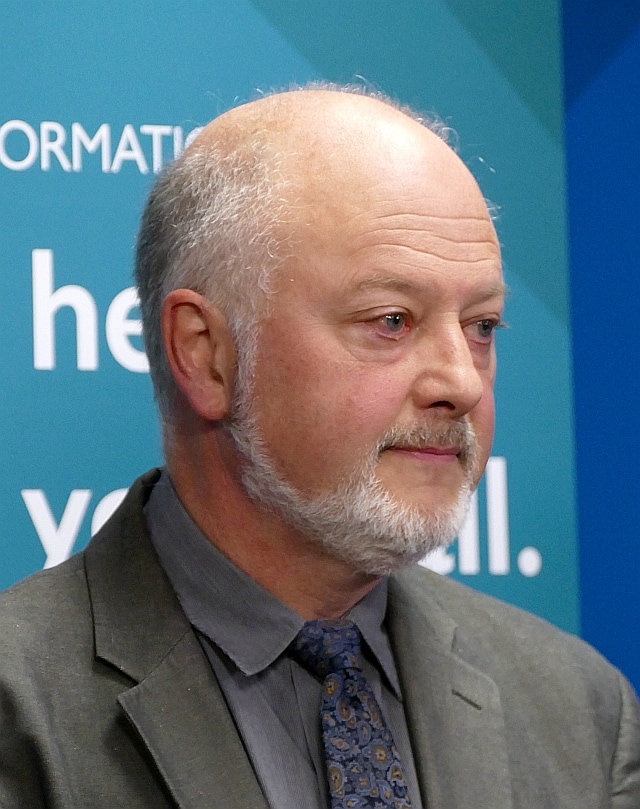 The Director of Public Health, Dr Mark Veitch, has been the key player in determining the rate of testing in Tasmania. He said the number of tests done in Tasmania has been doubling week on week for the last three weeks or so and that would continue.
"It's true that our rate of testing per capita is lower, but I would also note that some of the states that have the highest rate of testing have also got the lowest rate of pickup. And that probably reflects a large amount of testing of relatively low-risk people."
"Our intention is to target the testing at the people with the highest risk of infection, and I think we've done that well in Tasmania. We're progressively expanding our testing. As our testing capacity increases in the coming weeks we will have more ability to go into the lower risk populations."
Some of the increased testing is going to be in relation to close contacts of a pair of interstate travellers who were infectious while on a recent trip to Tasmania. They were the subject of an urgent alert asking people who may have been at the same places at the same time to call the hotline if they have any coronavirus symptoms.
"Anyone who comes forward and identifies themselves as having been at risk in these places we've mentioned at the times we've mentioned, we would certainly recommend testing," he said.
Some people have already come forward for testing.
Dr Veitch also said today that community transmission is inevitable in the medium to longer term in Tasmania, although that is not the current situation. "We can't substantiate that community transmission is occurring. Community transmission really means that you have a network of transmissions on the go. I think we're a step short of being able to say that. That's why we're looking harder for cases in that area (Devonport) so we can see if those conditions exist."
Shutdowns
Premier Peter Gutwein announced a number of new shutdowns and restrictions in his press conference on Thursday afternoon. He said the authorities are trying to balance health, social and economic matters with liberty.
He shut down horse and greyhound racing in the state, effective immediately. Tonight's scheduled dog meeting at Elwick will not go ahead.
"We need to further restrict social interaction," he said.
Other measures:
– farmers markets can operate only for selling fresh produce, no food vans are allowed
– other closures: TAB, Ubet
– garage sales prohibited
– sex work prohibited
– recreational scallop season cancelled this year (commercial fishing can continue)
– National Cabinet will consider 'front-facing' retail businesses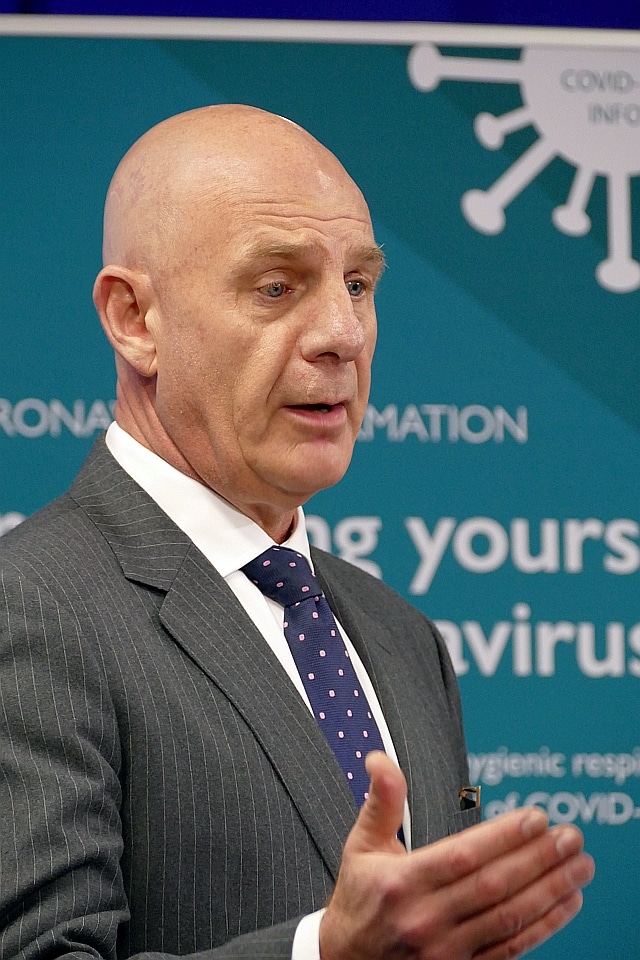 "I take no pleasure in closing industries," he said. "We are in the battle of our lives."
He hinted that Victoria was pushing for a wider shutdown of businesses, which he felt would be 'socially and economically devastating'.

The Premier said the reason for the racing shutdown was because meetings drew people from around to Tasmania to specific places, and they then returned to their communities. "We are being cautious. We have an older, more vulnerable population."
On schools, he said school attendance is now below 10%. Although most are doing the right thing, there have been a few reports of young people congregating at shopping centres.
He said that two people so far have been charged with offences under the Public Health Act in relation to disobeying coronavirus measures.
He clarified that a tenant does not have to agree to an inspection of their property for purpose of sale. If an owner requests an inspection, the request can be refused.
---
Media release – Peter Gutwein, Premier, 2 April 2020
Further measures to keep Tasmanians safe
Our number one priority is to keep Tasmanians safe and secure. The best way to do this is by staying home and saving lives.
While our plan to stop the spread of coronavirus is fast-moving and responsive, I understand the need to provide as much certainty as we can during this time.
I am also conscious of the need to effectively balance Tasmania's health, social and economic impacts as we continue to face the challenges of COVID-19.
Today, I am announcing further steps to help stop the spread of the virus and provide clarity for individuals, families and businesses moving forward.
Effective immediately, racing will cease. While many industry participants will be eligible for federal and state support, Tasracing will announce further measures to assist industry participants in the coming days, with a strong focus on the welfare of racing animals.
While race and trial meetings will be cancelled for at least the next four weeks, those industry participants who are responsible for the welfare of racing animals will be able to continue their important work.
This includes veterinarians, farriers, those who feed the racing animals, and those who keep them in work in order to keep them fit and healthy.
From 6pm Friday 3 April 2020 the following will be prohibited from operating:
Farmers Markets -markets can continue to operate for the purpose of selling fresh food or produce only, to be consumed at home. The markets will need to adhere to stringent social distancing measures, both in their configuration and good customer hygiene. Mobile food vans cannot operate on site at these markets, however they can continue to operate off site, including emergency relief food vans.
Recreational Scalloping – while some types of recreational fishing are allowed, the opening of the scallop season has traditionally meant many hundreds of boats with recreational divers travelling around the state. In many cases, Tasmania's coastal communities are small and are the place of choice for many of our older, retired community, and we have already made it clear we need to do all we can to protect these communities from the spread of coronavirus. There is no intention to close any forms of commercial fishing.
Other changes include prohibiting garage sales, sex worker services and closing TAB and UBET stores.
National Cabinet will meet tomorrow and we will discuss amongst other things, the need to consider other restrictions to further reduce incentives for people to leave their homes.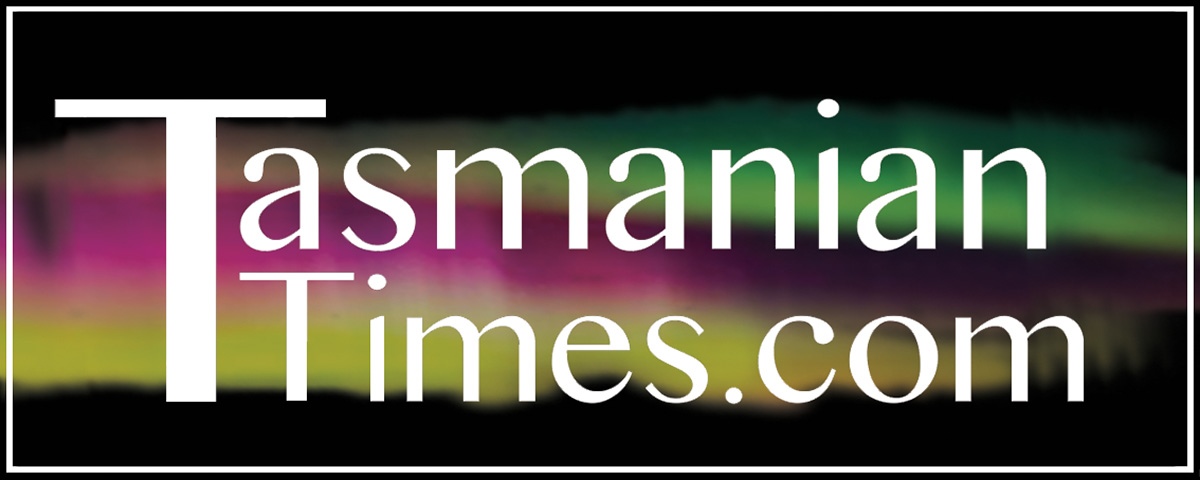 Author Credits: [show_post_categories parent="no" parentcategory="writers" show = "category" hyperlink="yes"]