release asylum seekers – Senator Nick McKim called for detainees to be released from Immigration Detention Centres. He said the government had a duty of care to protect people from the pandemic to the fullest extent possible. "Keeping people in immigration detention unnecessarily increases their risk of contagion and death," he stated. McKim said people in such conditions were susceptible to transmission of illness due to being kept in close quarters.
The Senator also put out a general call to look after other people, particularly people at increased risk.
Northern Regional Prison mail survey – the Tasmanian government said that some Meander Valley households are yet to receive a survey on the preferred site of the Northern Regional Prison. "The impact of coronavirus has delivered very challenging times for all Tasmanians in recent weeks, and the government, following specific requests to me from concerned Westbury residents, has determined that it is appropriate to extend the deadline for surveys to be returned from the current deadline of 30 March to 15 April," said Corrections Minister Elise Archer.
The survey is being independently conducted by SGS Economics as part of its role to complete a Social and Economic Impact Study for the preferred site. As a result of this new survey deadline and because of the challenges that have emerged due to the coronavirus, the government now expects to receive the report later than had been previously indicated. "Importantly, I again reiterate that no final decision has been made about where the Northern Regional Prison will be located."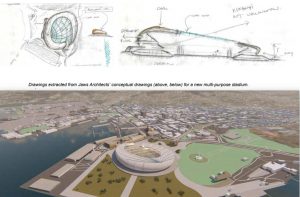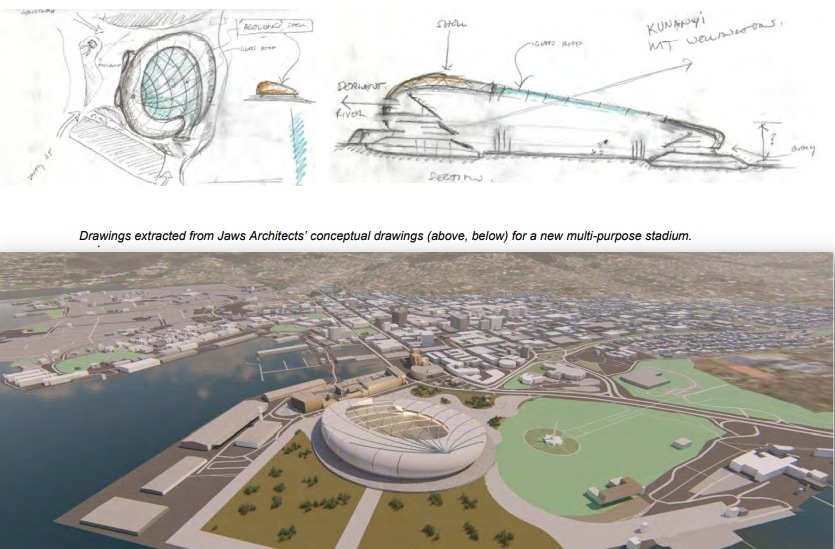 AFL team bid – Collingwood President Eddie McGuire was not in the good books after he indicated Tasmania's bid for an AFL team was now history. He said there had there had been a point where it looked like the money was there to back a new team and that there was goodwill from other clubs to the proposal. "Now it's gone…gone," he said in a television interview. The comments relate to the coronavirus crisis putting pressure on league and club revenue right across the board.
"Well I don't pay much attention to what Eddie McGuire says," responded Tasmanian Premier Peter Gutwein, stating that he still intended to speak to AFL CEO Gillon McLachlan soon. Gutwein also said it seemed very unlikely that planned AFL matches for Tasmania this year would go ahead (in Tasmania).

war on charities – ALP Senator Catriona Bilyk has been having a crack at the Morrison government's response to the mandated five-year review of the Australian Charities and Not-for-profits Commission. Of 30 recommendations, 11 have been rejected. This includes the sector's top ask: for Commonwealth leadership to deliver a harmonised fundraising system.
"Australia's fundraising laws predate mobile phones and the internet," she said. "They require charities who raise money online to register in multiple states across Australia. With charities all around the country pooling support from Australians across the nation, outdated fundraising laws are limiting the impact charities can have. They are making it harder for charities to do the job Australians want them to do." Senator Bilyk chaired the Senate Select Committee on Charity Fundraising in the 21st Century; that committee estimated that outdated fundraising laws cost charities $15 million annually, or more than a million dollars a month.
"This is not just a number on a page – it means real people are getting less help."
agriculture and COVID-19 – Minister for Primary Industries and Water Guy Barnett said he met with other Agriculture Ministers via teleconference this week to discuss the issues impacting the agriculture sector in light of COVID-19. "We are monitoring the situation closely and our farmers and primary producers can rest assured we are acting in the state's best interests at all times," he said. He clarified that ships will continue to carry freight to and from mainland Australia, allowing local businesses to continue to operate and employ Tasmanians. "Ministers noted jurisdictions are working closely with the major supermarket chains to overcome obstacles in supply chains, such as restrictions on trucking movements."
All Ministers agreed that Australia's food supply chain remains strong and that Australians should avoid panic purchases. Ministers agreed to meet again next week and regularly thereafter to track progress in overcoming obstacles facing the agriculture sector.
pokies – the Greens accused the Federal Group of "not fully grasping the deadly seriousness of the health risk within their pokies venues," as the coronavirus pandemic spreads. "As confirmed by public health specialists from across the country in an open letter to governments today, poker machine venues are a potential infection hot spot," said Greens leader Cassy O'Connor. "This fact is acknowledged by the Federal Group, by virtue of their half measure to make vacant every second machine in the interest of social distancing. Closing every second machine rather than every machine in the midst of a deadly pandemic unfortunately leads to the conclusion that profits are being prioritised. Pokies users are often in high risk categories, older and with chronic health conditions. In terms of COVID-19 risk, the same is true." She called on Federal Group to close their pokies venues immediately.
LegCo elections – Labor candidates Bastian Seidel (Huon) and Jess Greene (Rosevears) called for the two May elections for the Legislative Council to be postponed. "We need to consider the health and safety of Tasmanian Electoral Commission staff, and the risk posed to them by interaction with voters," they said in a joint statement. They both suspended their face-to-face campaigns. Attorney-General Elise Archer and Tasmanian Electoral Commission declared that it would be safe for the elections to proceed. "Current Public Health advice is that there is no barrier to conducting the election other than to ensure appropriate measures are applied and processes changed, where needed, to minimise the risk of infection," said Archer.
"There are arrangements already in place to provide safe options in the elections, including:
postal voting will be available as it is at every election in Tasmania; and
the TEC is now putting in place measures to significantly increase awareness and capability for postal voting for these upcoming elections. They will also be doing the same for pre-polling and the venues required;
the TEC will also be introducing measures to further facilitate social distancing and good personal hygiene practices for all staff and voters at polling booths which may include things like additional supplies (such as pencils and hand sanitisers)."
Foreign Investment Review Board – Independent MHR for Clark Andrew Wilkie called on the Federal Treasurer to ensure the Foreign Investment Review Board conducts more stringent assessments and applies more stringent criteria in the wake of the coronavirus crisis. "I am concerned that the volatile Australian stock market will make temporarily undervalued Australian companies vulnerable to being purchased by foreign corporate raiders," he said. "I am calling on the Government to ensure that the Foreign Investment Review Board looks closely at all potential overseas purchases of Australian companies to make sure that any sale is not an opportunistic seizure by foreigners at odds with the long term social and economic interest of Australians." He pointed to the $1.5b take-over of Bellamy later last year, after its shares had shed 62 per cent of their value over the preceding 18 months, which made it a bargain-buy for an overseas company.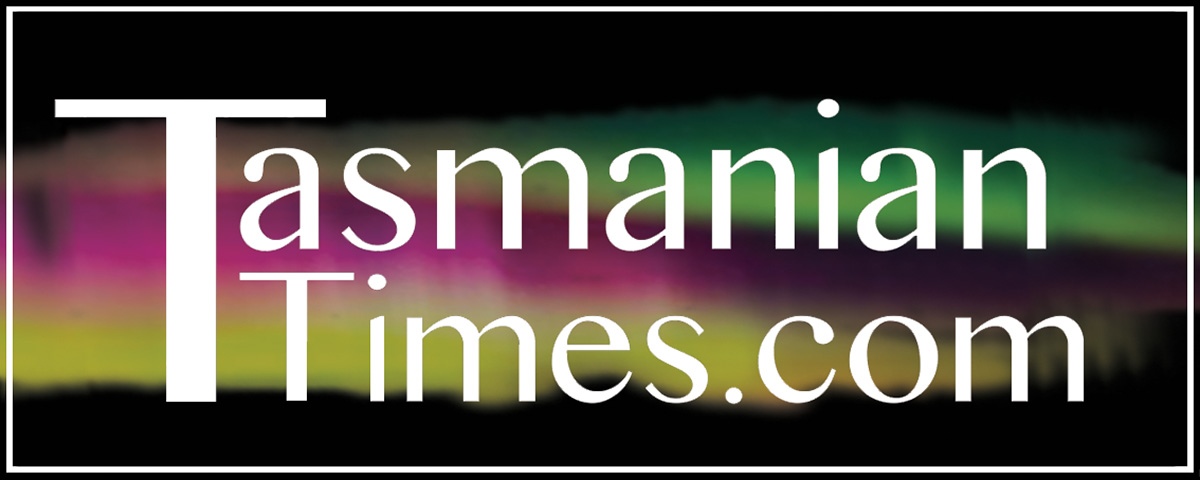 Author Credits: [show_post_categories parent="no" parentcategory="writers" show = "category" hyperlink="yes"]