Magpies netball – the sponsorship arrangement between the the Collingwood Magpies Super Netball League Club and the Tasmanian government has been extended for a further three years. The new $1.75 million contract, commencing in the 2020 season, will also keep the Tasmanian Magpies in the Australian Netball League, the top feeder competition to Suncorp Super Netball, for the next three years. The Tasmanian Magpies have been part of the ANL since 2017 and took out the championship in their second year, marking Tasmanian netball's coming of age in elite competition.
"It's hoped this significant investment will not only increase grassroots participation, but strengthen the pathways for young Tasmanian netballers to realise their dreams of playing at the highest level," said Minister for Sport & Recreation Jane Howlett.
As part of the agreement, Collingwood will host a women in sport conference and community camps, as well as development opportunities for coaches, umpires, administrators and staff. The new agreement will also see Collingwood Magpies Netball bring a Suncorp Super Netball game to the Silverdome in Launceston each year, bringing some of the biggest names on court to Tasmania. In 2019, netball boasted the highest female participation rate in the State with over 7,300 registered players.
wave bye to beaches – Half of the world's beaches, many of which are in densely populated areas, could disappear by the end of the century under current trends of climate change and sea level rise, suggests a paper published in Nature Climate Change. Sandy beaches occupy more than one third of the global coastline and have high socio-economic value. Beaches also provide natural coastal protection from marine storms and cyclones. However, erosion, rising sea levels and changing weather patterns threaten the shoreline, its infrastructure and populations.
Michalis Vousdoukas and colleagues analysed a database of satellite images showing shoreline change from 1984 to 2015. The authors extrapolated historical trends to predict future shoreline dynamics under two different climate change scenarios. They determined the ambient shoreline change, driven by physical factors (geological or anthropogenic) and shoreline retreat due to sea level rise. They also examined how erosion from storms may change under climate change and impact shorelines.
The results of these analyses indicate that around 50% of the world's sandy beaches are at risk of severe erosion. When the total length of sandy beach projected to be lost is analysed, Australia would be the worst affected with nearly 12,000 km at risk. Canada, Chile, Mexico, China and the United States would also be greatly affected. Additional research could further improve these estimates, which may be impacted by human intervention.
housing – Labor claimed the state government continues to turn its back on Tasmanians living in housing stress, despite a further decline in housing affordability. New figures from the Real Estate Institute of Australia show rental affordability in Tasmania is the worst in the nation, with Tasmanians spending around one-third of their income on rent, and that cost jumping almost two per cent since December 2018. Shadow Housing Minister Alison Standen said while the government promised 2,400 new affordable homes over eight years, it has delivered just 585 at the six year mark.
"Taking into account asset sales and other stock losses, social housing stock has actually declined by 598 homes between June 2014 and June 2019," Standen said. "It's hard to see how they can deliver on any promise on housing, when they've failed so dismally to deliver a net increase of even one house in the past six years.
Housing Minister Roger Jaensch said that The Premier confirmed funding will be brought forward for key new projects from their Second Affordable Housing Action Plan. "This means we can start work on the new Hobart and Burnie Youth Foyers, the Launceston Youth at Risk project and the Thyne House youth supported accommodation expansion much earlier than planned," he said. "We are also extending the $20,000 First Home Owners Grant and also continuing the stamp duty concession for eligible pensioners downsizing their home and for first home buyers of established homes until June 2022."
The Greens cited the Liberals' lack of investment in new housing between 2014-17 and refusal to regulate short stay accommodation means more than 3,000 people are on the public housing waiting list, either homeless or living in insecure housing. "Our residential tenancy laws need urgent reform to protect tenants' rights, and their safe and affordable housing," said Greens Leader and Housing spokesperson Cassy O'Connor. They recommended following in Berlin's footsteps and implementing a rent freeze while Parliament works on reform. "This is not radical policy. What is radical – and shameful – is leaving people on low incomes out in the cold because they can't afford skyrocketing rents."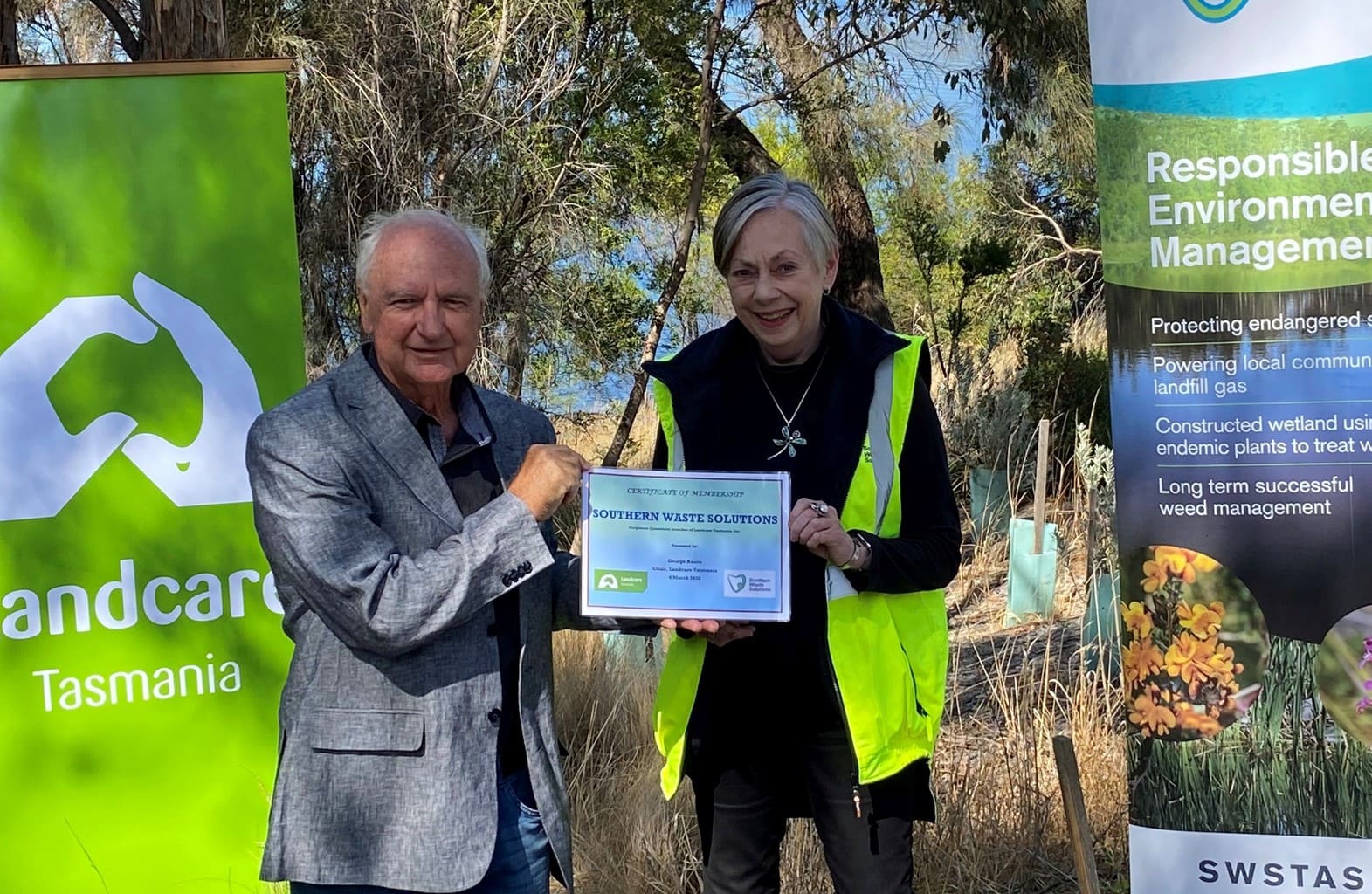 Landcare – Southern Waste Solutions has become Landcare Tasmania's first ever corporate member. Landcare Tasmania CEO, Rod Knight, said the new membership recognises that businesses have an important role in finding solutions to environmental challenges, land management and sustainability options to benefit the whole community.
"Our vision is to see all the land and coasts of Tasmania cared for by the community and we see a place— and indeed a need—for everyone be involved, in order to achieve our vision," he said. "We look forward to building greater understanding of the issues involved in waste management, including reducing the flow of waste to landfill through education opportunities for Tasmanian school student."
"We look forward to expanding on our own education program this year, to include and incorporate Landcare-based initiatives," said Southern Waste Solutions CEO, Christine Bell. Shed identified their new soon-to-be-complete pilot wetland treatment system as yet another way the organisation is reducing its environmental impact.
staffing levels at police stations – Commissioner of Police Darren Hine, President of the Police Association of Tasmania Colin Riley joined Minister Roger Jaensch to announce they have agreed to formally allocate safe staffing levels at 24-hour police stations. There will be changes to the management of staffing levels at Tasmania's seven such stations, designed to improve safety, wellbeing, response and ensure rostered shift numbers at 24-hour stations do not fall below specified levels. "This Government's commitment to recruit an additional 125 police officers by 2022 is the key to implementing safe roster numbers at the state's seven 24-hour police stations," said Jaensch.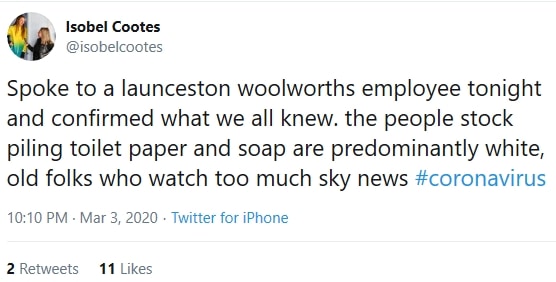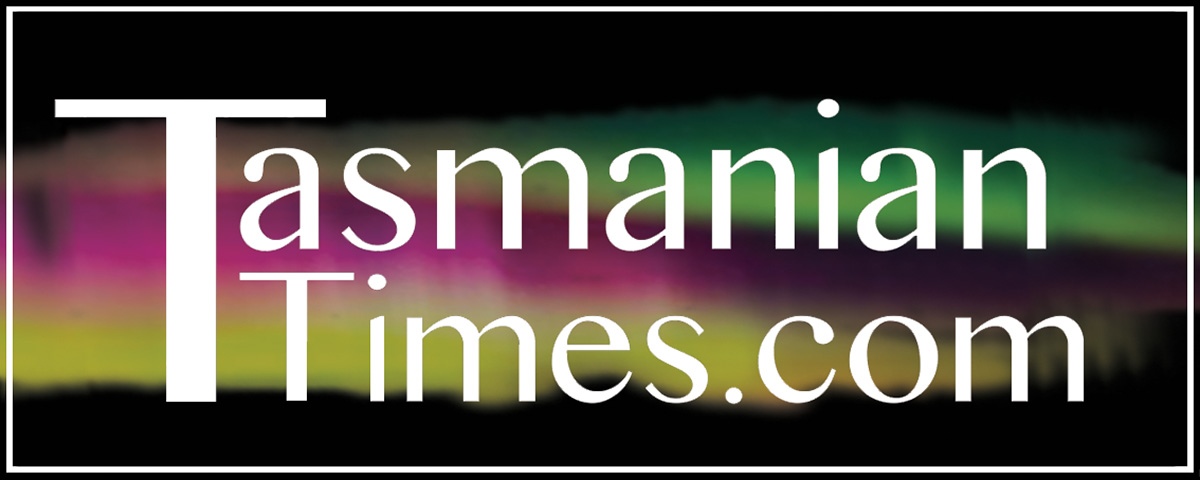 Author Credits: [show_post_categories parent="no" parentcategory="writers" show = "category" hyperlink="yes"]