Media release – Peter Gutwein, Premier, 26 March 2020
Unprecedented new Social and Economic Support Package released
The Social and Economic Support Package we have announced today is unprecedented in the history our state in both size, and breadth.
It is, undoubtedly, the most significant business support package in the history of our state.
Combined with the Support and Stimulus Package I announced last week, it totals $985 million.
The Package comprises measures to support our Health, our Businesses and Jobs, Households and Individuals, and our Community.
Health
We will spend what is needed and we have established a provision of $150 million to combat COVID-19 to purchase essential equipment, supplies and provide additional staff.
For Tasmanians and our community, the Government will increase funding for primary healthcare from $2 million to $5 million.
The Government is also providing $5 million in increased funding towards the child safety and well-being, and family violence systems, as these areas respond to COVID-19.
The Government is also investing $4 million into mental health support to plan and respond to COVID-19, which is $3 million more than that announced last week.
Businesses and Jobs
Government fees will be frozen, waived and capped, including:

Water and electricity bills will be waived for the first quarterly bill received after 1 April this year for small business customers on Tariffs 22, 94, 82 or 75, including small businesses on market contracts that could access these tariffs.
Next financial year, electricity bills will be capped, and water bills will be frozen.
Fees and charges subject to the Government Fee Units Act 1997 will be frozen as well.

The Government will also waive fees and charges relating to the roads component of motor tax for heavy vehicles and vehicle registration where that business has been severely impacted because of measures taken to manage COVID-19.
The payroll tax waivers for the hospitality, tourism and seafood sectors, and for Tasmanian businesses with payrolls less $5 million announced in the first Tasmanian Stimulus Package, will be extended to ensure that these industries pay no payroll tax for the entire 2019-20 year. This will include refunds and waivers to provide cash where it is required now.
To rapidly retrain into emerging industries where necessary and to assist with job-matching in our rapidly changing labour market, the Government will also boost funding for Rapid Response Skills Initiative with an additional $6.3 million. Through this program, up to $3,000 will be available for individuals to gain skills or licences to help them into a new role. Businesses that have immediate job needs and opportunities available, will be able to access a job-ready pool, including to match people to our immediate priority skills needs, such as in health and retail industries.
To ensure a steady supply of screw-driver and paint-brush ready projects, the Government has extended the Local Government Loan Scheme from $50 million to $150 million. This is in addition to bringing forward $50 million of maintenance in public buildings and assets, including public housing, announced last week.
For small business, the Government will also:
Increase the Small Business Interest Free Loan Scheme from $20 million to $50 million which is now available for businesses with turnovers less than $10 million.
Provide a new $40 million Small Business Grants Program with $20 million set aside for an emergency grants program of $2500 cash payments.
Provide a Digital Ready for Business Program, to assist businesses take their business online.
Provide Business Continuity Advice with $750,000 in funding made available for businesses to seek cashflow and continuity advice, including a $50,000 grant to Small Business Council of Tasmania. A further $200,000 will be provided to the THA to provide business continuity and cashflow advice, and $200,000 will be provided to Rural Business Tasmania for the extension of its Rural Financial Counselling service.
Specific industry Support:
The Government will also provide an additional $1.8 million for fisheries fees and licence relief for 12 months. This initiative is in addition to the 12 month waiver for annual fees for Rock Lobster, Giant Crab, wild capture Fin Fisheries and Abalone Divers which has a full cost of $3.7 million.
The Government will provide $1.5 million to support the Creative and Cultural Industries.  We will also extend arts organisation contracts due to expire by one year, supporting 19 organisations to manage through this period of disruption, manage cashflow and continue to employ their staff wherever possible and feasible.
The Government will also provide $2.6 million towards an air freight service for time sensitive freight, including seafood, as well as providing freight and access to our Bass Strait Islands.
Additionally, the Government will waive annual taxi licence fees for the calendar year 2020 at a cost of $240,000.
Households and Individuals
The Government will cap electricity prices and freeze water bills for the next financial year, at an estimated combined cost of $20 million. The Government also welcomes measures by Aurora Energy to assist both residential and small businesses during COVID-19.
Freeze payment of the Community Fire levy next financial year.
Waive school levies for this year at a cost of $13 million this calendar year. For those who have already paid their schools levies, the Government will arrange for these to be refunded.
The Government will not increase rent for social housing tenants, and will not count federal Government emergency payments as income for the purposes of calculating rent contributions to leave more money in the hands of low income households, and in local economies at a cost of around $6.7 million.
The Government will also increase funding to the Private Rental Incentive Scheme by up to 75 houses to increase the pool of available houses.
The Government will also do its part, and will provide casual workers in the state sector with two weeks special leave if they are required to self-isolate.
Community organisations
The Government will also boost its COVID-19 funding for community organisations from an initial $1 million announced last week to $5 million. This funding will enable NGOs to support vulnerable people through the provision of food hampers, medical supplies or counselling.
The Government will provide $2.7 million in measures to address family violence including rapid rehousing, improved and increased services, and one-off packages.
We will provide a further $2.5 million to enhance the child safety and well-being system.
The Government will also provide $2 million for a grants program to support the ongoing viability and operation of sporting clubs and associations.
Keeping Tasmanians healthy, safe and secure is the Tasmanian Government's highest priority as we face the significant challenges presented to us by the spread of COVID-19.
These dark days will end; we will get through this.
There is a brighter future ahead for all of us.
But to get there, I ask all Tasmanians to action this simple message:  Stay Home, Save Lives.
For more information go to: https://coronavirus.tas.gov.au/
---
Media release – Rebecca White, Leader of the Opposition, 26 March 2020
Stimulus and support measures must keep pace with COVID-19
Stimulus and support provide welcome relief, but more will be needed
Federal government must speed up delivery of support and expand it
Tasmanians must work together to slow the spread of the virus
The Labor Party commends the Premier for the measures announced today in response to the evolving COVID-19 crisis.
Labor Leader Rebecca White said while the full health impact of the coronavirus had not yet hit Tasmania, the economic impact had.
"The necessary steps taken to protect Tasmanians against this virus have had a devastating financial impact on individuals, families and businesses.
"Thousands of people have lost their jobs and many businesses will struggle to remain viable with the introduction of measures aimed at reducing social contact.
"These people are struggling to pay bills and have waited too long for relief. The measures announced today will help ease the impact on individuals, households and businesses by limiting their exposure to a range of expenses.
"These measures will put cash in the pockets of small business, freeze power and water bills for households and make sure that no one is faced with eviction during this crisis.
"We need to do everything we can to ensure that people aren't put in precarious positions. That means as this situation evolves, we will need to put additional support measures in place to keep pace with what unfolds.
"Faster action is needed from the Federal Government to resource the system that's supposed to be providing advice and support to Australians in extreme need.
"There is no excuse for not throwing every resource at this to save people from ending up in poverty and homelessness."
"I again call on the Federal Government to introduce a wage subsidy to help workers remain employed."
MS White said we must now prepare our health system and support our health workforce for an influx of coronavirus cases over coming weeks.
"We've been focusing rightly on economic security but we have to remember why all of this is happening. There is a health emergency facing our state.
"It's vital that every Tasmanian looks after themselves and supports the rest of the community in the effort to slow the spread of the virus.
"The message can't be any clearer: if you can stay home, stay home; if you can work from home, work from home; if you are in a high-risk group, stay home.
"We know the full health impact is yet to hit us, which is why it's important that every possible support is provided for people to stay home to save lives within our community.
"Every Tasmanian who can stay home, must stay home. People's lives depend on it."
---
Media release – TasCOSS, 26 March 2020
The Premier's announcement demonstrates strong leadership that puts the wellbeing of Tasmanians first and will assist to ensure we are well placed to respond to the challenges we will all face in the months ahead.
TasCOSS Acting CEO Ms Simone Zell said funding announced for delivery of essential services and the response effort are indicative of a government that has listened to what the experienced people across our industry have identified as the areas of need.
"We are confident that our industry's compassion, experience, flexibility and skills will provide strong, effective support to Tasmanians and our communities as we get through this situation together.
"TasCOSS's coordination role is focussed on ensuring community services are well placed and well resourced to support the health and safety of Tasmanians during a period of rapidly increasing demand. Our priority as an industry is to continue to deliver the most essential services to the people and places that need them most.
"More than 120,000 Tasmanians were already struggling to make ends meet before this crisis began. Now, thousands more Tasmanians are out of work and relying on community services to simply get by.
"Our message is simple: we are here for you."
---
Media release – Cassy O'Connor MP, Greens Leader, 26 March 2020
The Greens acknowledge the enormous uncertainty and fear within in the community about the impact of the COVID-19 pandemic on their lives and the people they care about.
Many people have been left vulnerable by COVID-19, with lost incomes and businesses closing.
The wide-reaching and considered support package announced by the Premier today will bring relief to many.
The knowledge that support services are being boosted to make it through what will be a dark few months will be a comfort to many.
We hope some people's fears will be assuaged by knowing their power won't be cut off, or that they won't be left homeless.
The Greens successfully moved for stronger protections from evictions and rent hikes in the emergency response legislation. It's a sign of how different things are in Parliament that the Premier accepted our amendment without hesitation.
As a result, the government has committed to ensuring no tenant in private or public rentals can be evicted during the emergency period. The only exception relates to willful property damage or neighbourhood violence.
We have ensured Tasmanians will not be kicked out of their homes during this pandemic.
It's critical this assistance package gets to those Tasmanians left vulnerable by the impacts of the coronavirus pandemic.
Hopefully, today's announcement, along with the cooperative work of the Parliament, will go some way to ease anxiety in the community and to ease suffering caused by a sudden and terrible economic downturn.
---
Media release – Neighbourhood Houses Tasmania, 26 March 2020
Today the Tasmanian State Government announced an increase in funding for the 35 Neighbourhood Houses across Tasmania as part of the Community Support Fund. An additional $700,000 will be provided to the Neighbourhood House Program over the coming days.
This announcement means each House will receive $20,000 to increase their capacity to provide support in their own communities, assisting those most in need. Houses know their communities well and are best placed to work with them to support the emerging needs at this challenging time.
NHT (on behalf of the Network of Houses) will work with the Department of Communities Tasmania to develop the finer details of how this initiative will be implemented to ensure the best outcomes for our communities. Over the past two weeks Houses have worked tirelessly to change the way they provide support to their communities to comply with the physical (social) distancing and hygiene practices described by public health authorities. The creativity and innovation of the Network has been extraordinary.
NHT and the Network of Houses welcome this investment and the recognition of the importance of community organisations and leadership it represents. We thank the State Government for their ongoing support. NHT and the Network of Houses are committed to their communities and to supporting the State Government to #flattenthecurve.
---
Media release – Tasmanian Small Business Council, 26 March 2020
Government package to keep the lights on for small business in Tasmania
The Tasmanian Small Business Council (TSBC) has applauded the State Government's second COVID-19 Social and Economic Response package, announced today in Parliament by Premier Peter Gutwein.
TSBC Executive Office Robert Mallett said the package would be the difference between many Tasmanian small businesses remaining viable through the crisis or having to close their doors forever.
"This second package will go a long way to helping Tasmanian small businesses keep the lights during what is the most difficult period most of them will ever face," Mr Mallett said.
"Don't get me wrong, it's still going to be very tough for business, however it's so important for the Tasmanian economy that the small business sector, which accounts for 95 per cent of all Tasmanian businesses, is able to be in a position to rebuild once the time is right."
Mr Mallett said the $50,000 pledged to the TSBC to assist its members to navigate the assistance available to them would be a vital piece of the puzzle to keep small business afloat in Tasmania.
"With job losses and unprecedented uncertainty regarding their future, small business operators have a lot on their plate at the minute" Mr Mallett said.
"While the support package itself is undoubtedly a terrific outcome for small business, understanding exactly what's available and finding the time to access it with so much going on can be an overwhelming task.
"Supporting our members in their time of greatest need is a duty for the TSBC and we will using this funding to ensure Tasmanian small business has access to all the support it needs to not only live to fight another day, but bounce back and help rebuild the economy once this crisis has passed.
Small businesses with questions should contact their industry association or phone the TSBC on 6234 9174.
---
Media release – NILS, 26 March 2020
Investing in NILS Network of Tasmania increases access to safe affordable finance for many Tasmanians in this difficult time
Today, the Premier, has announced an increased investment of $1 million in NILS (No Interest Loans) Network of Tasmania.
This funding will allow NILS Tasmania to aim to increase our no interest loans output by at least 60% for the next three years. In 2018/19 we issued 2,519 Microfinance loans which enabled the purchase of close to $3 million of products and services in over 350 business across Tasmania.
As John Hooper, CEO of NILS Network of Tasmania said "Today's investment will enable NILS Tasmania to now aim for 4000 loans per annum to disadvantaged Tasmanians which will enable $4 million in spending in Tasmanian business per year."
"Basically this $1 million will result in a direct spend of $4.5 million in Tasmanian retailers and businesses. We will provide safe affordable finance for people in financial hardship and provide a great boost to small and medium businesses all over Tasmania."
There are many Tasmanians that are facing unemployment and incredible financial strain. When people are experiencing disadvantage we know they're more vulnerable to poor financial decisions and particularly vulnerable to fringe lending –pay day lenders and consumer leases – as a solution when they're desperate.
In fact, we already know that data from across Australia shows Payday loan use is growing most rapidly in Tasmania, with a growth rate of 15.5% between January and July 2019. 18% in 2017 and 16% in 2018. What's horrible about these loans is they end with over 15% of people stuck in a never ending debt spiral with many ending in bankruptcy. With the extraordinary situations we're facing that could be more.
"We congratulate the Premier and the government on recognising the great value of NILS Tasmania as the safe financial alternative, and helping us to expand what we can do for financially vulnerable Tasmanians" commented Stuart Foster (Chair of the NILS Tasmania Board and National General manager of Salvation Army Community Services).
NILS Tasmania is a not for profit community organisation established in 2002 which has issued more than 22,000 loans totalling more than $19 million dollars for household goods and services, as well as over 1,000 micro business loans to a value of $2.4 million.
NILS provides Loans from $300 to $1,500 to low income earners who qualify for a health care card to purchase essential household goods and services. There are no fees, no interest, and no charges – ever.
Our clients choose the product they want from their local supplier, we purchase the item and the client pays us back at a maximum repayment of $40 a fortnight over 18 months (on a $1500 loan).
Our loans are delivered through a state-wide network of 65 delivery partner organisations including: the 34 Neighbourhood Houses; Anglicare; Salvation Army; City Missions. Through them 383 trained volunteer Loan Officers provide the face-to-face component of the NILS Tasmania loan process in over 93 sites across Tasmania.
We are the largest of the no interest loan providers across Australia and we operate in partnership with Good Shepherd Australia New Zealand who manage the national NILS Scheme and National Australia bank provide the financial capital for our loans. And despite the vulnerability of our clients we have an incredibly low bad debt rate of 2.8%. Our loans are about mutual aid. Each client dollar that gets repaid gets lent to other members of the community. In fact we know that the $250 000 that NILS lent in our first year of operation in 2002 has now been lent, repaid and relent to the community, over 15 times.
Our loans not only enable people to avoid bad debt but increase financial capability of our clients. Our NILS Tasmania loan surveys for 2018-19 shows:
Of the clients that had rented goods in the two years prior to a NILS loan 68% reported they no longer rented goods through expensive consumer leases after the NILS Tasmania loan;
Of the clients that reported using pay day lenders, 54% reported not using pay day lenders again after discovering NILS Tasmania;
Of the people who said they didn't use a budget before a NILS loan, 38% started using a budget after using a NILS Tasmania loan.
As we've said the other obvious benefit of NILS work is to local economies. Nils Tasmania already purchases regularly from over 350 suppliers throughout Tasmania. Last year we "spent" close to $3 million dollars in appliance retailers, mechanics, dental surgeries and hardware stores in small and large communities across the State. The flow on economic benefit from our loans being spent in Tasmania is a significant by-product of our loans.
Investing in NILS Tasmania is a great way to empower Tasmanians to access safe, affordable finance in such difficult times and boost the economy.
---
Media release – Anglicare, 26 March 2020
Tas Government support package welcomed
Anglicare welcomes today's announcement of additional funding to help community organisations respond to urgent needs arising from the COVID-19 outbreak.
The Tasmanian Government said $5 million would be directed to help NGOs provide additional emergency relief and counselling.
"The flow on effects of this public health emergency are widespread and organisations like Anglicare are an important part of the response," said Anglicare CEO Chris Jones. "Community organisations are continuing to deliver essential services including support to older Tasmanians and people living with disability, and we are here with housing support and financial counselling".
Dr Jones said the focus on additional measures to address family violence was valuable.
Anglicare said the capping of electricity prices and water bills, and the waiving of school levies would provide some assurance at a time when thousands of Tasmanians were being adversely affected by the closure of businesses.
"All of us are having to adjust rapidly. This includes organisations like Anglicare who are committed to helping at a time when our community needs us most".
---
Media release – Youth Network of Tasmania, 26 March 2020
YNOT welcomes announcement to keep young Tasmanians safe and connected amidst COVID-19 pandemic
The Youth Network of Tasmania (YNOT) today welcomed Premier Peter Gutwein's announcement to keep young Tasmanians connected and safe as we navigate our way through an unprecedented public health crisis.
Tania Hunt, CEO said "The rapid and evolving nature of the COVID-19 pandemic has resulted in uncertainty, confusion and misinformation in the community, particularly amongst young Tasmanians. Today's announcement will support YNOT to deliver important public health information to young people in a clear, accurate and youth friendly manner".
"Sadly, many young Tasmanians are not taking the threat of COVID-19 seriously. Whilst some young Tasmanians are genuinely concerned about the impact this pandemic will have on their health and the health and wellbeing of others, an alarmingly large number of young Tasmanians are failing to heed the advice of federal and state health authorities in reducing the risk of transmission," Ms Hunt said.
"A targeted communication and marketing campaign designed with and for young people is a key component to effectively responding to this public health crisis. Prevention is the most effective way to combat this insidious virus and young people have an important role to play," Ms Hunt said.
YNOT represents the interests of 88,000 young Tasmanians aged 12-25 years and the Tasmanian Youth Sector. Our mission is to work with young people, the Tasmanian youth sector and all levels of government to increase the participation and contribution of young people in the state.
---
Media release – Unions Tasmania, 26 March 2020
UNIONS TASMANIA RESPONSE TO SECOND TASMANIAN GOVERNMENT STIMULUS PACKAGE
Tasmanian workers and their families are crying out for financial relief amid a horror week of industry shutdowns, job losses and record demand for Centrelink's services.
Unions Tasmania has been advocating for more direct support to workers and households and is pleased to see a number of measures targeted to them included in today's second Support and Stimulus Package. Unions Tasmania supports school levy refunds, freezes on electricity and water bill increases, and prohibitions on electricity disconnections.
We support greater investment for staffing in health, child safety and family violence. The commitment to pay casual workers in the State Service two weeks special leave if they are required to self-isolate due to Covid-19 is an important commitment and Unions Tasmania urges employers in the private sector to follow the Government's example.
"This has been a devastating week for Tasmanian workers," said Unions Tasmania Secretary, Jessica Munday. "We are facing an unprecedented health and economic crisis. It will require significant support from both State and Federal Governments." "It is critical that as much direct support goes to workers as possible.
So far, only a very small percentage of measures announced by the Tasmanian Government today go directly to workers," said Ms Munday. "Much of it goes to business and, while we'll be seeking more detail from the Tasmanian Government, it is not clear how much of that will reach workers."
Unions Tasmania is urging the Government to go further with additional support measures including:
Suspending or waiving electricity and water bills for struggling households, not just waiving them for business. The Government must go further than just freezing planned increases.
Ensure subsidies to business are, where possible, conditional upon keeping workers employed.
Importantly, lobby the Federal Government to adopt an 80% wage subsidy to keep Tasmanian workers in jobs and avoid the unemployment line.
---
Media release – TasWater, 26 March 2020
Protecting health and livelihoods
Today the Premier announced a range of measures to provide additional support to families and businesses during the current emergency.
These measures include the decision by TasWater to give a 100 per cent rebate for water and sewerage bills issued between April 1 and June 30 2020 to small business customers on electricity Tariff 22, 94, 82 or 75.
As well as this business support, there will be a twelve-month price freeze for all TasWater customers from 1 July 2020.
The TasWater Board made this decision in response to the State government's call to support the community during the current health emergency, and with the full endorsement of its owner Councils.
TasWater CEO Michael Brewster said, "We support the government's call to help families and businesses. Their response to the health crisis so far has been determined and clear. We value that, especially when circumstances are still developing."
Their position has also set the tone for how essential services might respond to this complex emergency that has both health and economic impacts.
"These measures will help ease the economic impact and, importantly, they will help provide Tasmanians with a more stable financial footing when normal conditions return."
TasWater will continue to monitor and assess as the situation develops, "but for now the twelvemonth freezing of prices from 1 July, and the rebate on bills are ways we can make a difference," said Mr Brewster.
TasWater is one of several critical service providers determined to ensure continuity and quality of service during this emergency. The government has committed to supporting TasWater in delivering its vital services.
More information is on our website www.taswater.com.au Facebook or call 136992.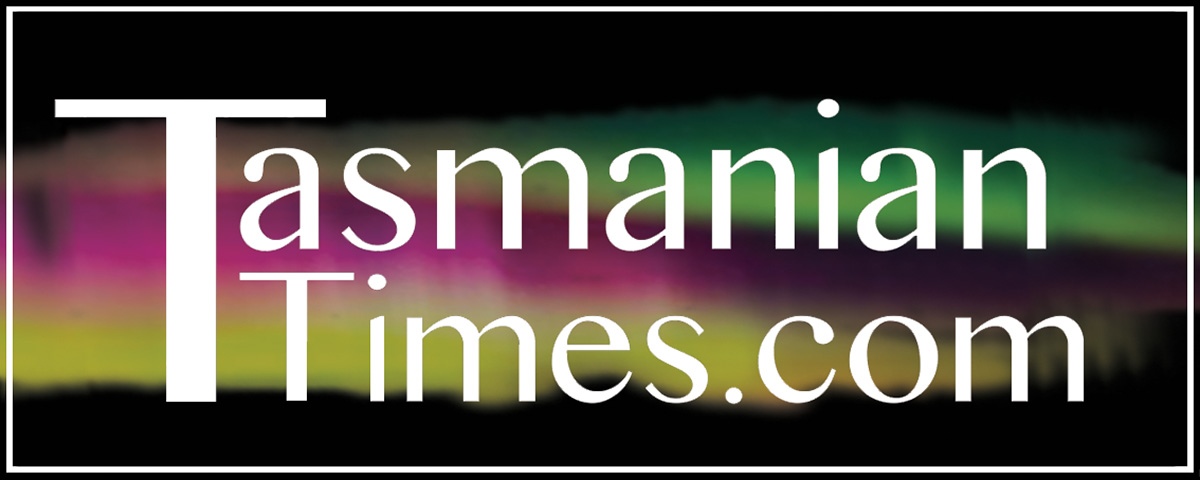 Author Credits: [show_post_categories parent="no" parentcategory="writers" show = "category" hyperlink="yes"]