bilbies not bunnies – Easter might be a little subdued this year given current social distancing recommendations in place. But another Easter is another chance to celebrate Australian fauna – bilbies! – in favour of introduced pests like rabbits. Go bilbies not bunnies this year with an online order. Bonus: avoid another trip to the supermarket.
survivors of child abuse – the Tasmanian government is inviting community input on a Bill that will amend the Evidence (Children and Special Witnesses) Act 2001 to establish a Pilot Intermediary Scheme in Tasmania. This Bill implements a number of recommendations of the Royal Commission into Institutional Responses to Child Sexual Abuse. The Pilot Intermediary Scheme will be a state-wide program that utilises witness intermediaries to assist children and adults with communication needs to participate in the criminal justice system. Witness intermediaries are trained professionals with specialist skills in communication. Intermediaries act impartially and assist vulnerable witnesses to give their best evidence by identifying a witness's communication needs and assist the court, legal practitioners and the police.
planning – submissions can still be made to the Tasmanian Planning Commission review. Submissions are open until 9 April and can be made here. See also the Terms of Reference before making a submission.
business support – the TCCI has set up a Business Hotline, 1300 559 112. The services accepts business enquiries related to COVID-19. "Our team are ready to take your enquiries and where required refer you to relevant organisations, services or provide advice on how to manage your workforce. Your calls will be used to identify areas of need that are not currently serviced. Where gaps are identified TCCI will attempt to provide information or advice relevant to the particular issues, or as required, advocate to state and federal government to address business needs."
You can also provide feedback about how coronavirus is affecting your business.
bullying – community leaders from 22 organisations took the first steps to develop a framework that will support a whole-of-community approach to stopping and preventing bullying and foster an even kinder Tasmania. This follows a meeting in July 2019 where three key actions were agreed for further exploration. They are:
reaching a shared community understanding of what

bullying

 is and is not,
building an evidence base, and
the creation of a

bully

-free State – a state of kindness.
Bullying occurs when an individual or a group of people with more power, repeatedly and intentionally cause hurt or harm to another person or group of people who feel helpless to respond. The group agreed that bullying is mean, cruel and unkind behaviour that damages people. By eliminating these behaviours we will become an even more inclusive Tasmania. Participants provided ideas to inform the development of a framework, including actions that could be taken across the community to help stop and prevent bullying. This information will be used to develop a draft framework for feedback by the group.
TWWHA – a draft Tasmanian Wilderness World Heritage Area Tourism Master Plan is now on public exhibition and Tasmanians are invited to have their say. "The Master Plan provides strategic direction to achieve a balance between opportunities for diverse, high quality visitor experiences within this globally recognised area, and protection and presentation of the cultural and natural heritage that underpins the significance of the TWWHA," according to a government statement.
The draft Master Plan has to date had public consultation and input from key stakeholders, including the Tasmanian Aboriginal community, the tourism industry and the National Parks and Wildlife Advisory Council.
To view the draft Master Plan follow this link. Feedback on the draft TMP closes at 5pm on 14 May 2020, with the final document to be released later this year.
Aurora grants – Applications are now open for Aurora Energy's first round of grants for 2020, designed to help Tasmanian community groups build capacity in an increasingly digital world. The grants offer eligible organisations up to $15,000 towards a project which will enable it to thrive in the twenty-first century. They will support organisations with projects such as digital fundraising and marketing setup and training, digital storytelling and videography, CRM/accounting system implementation or website upgrades. Not for profits, community organisations and social enterprises are eligible to apply, also organisations that address disadvantage in Tasmania or focus on environmental conservation. Applications close 5 April, details here.
weeds – tenders are now being called for the delivery of Stage 2 of the larger Weed Action Fund program. Tenders are invited from interested organisations capable of successfully delivering Stage 2 of the WAF, commencing in May 2020 and ending in June 2023. The tender process will remain open until 17 April 2020. The Tasmanian government Weeds Action Fund (WAF) has a total budget of $5 million over five years to tackle weeds that are impacting on valuable agricultural and environmental assets.
Funds provided by the WAF will be invested with landowners, farmers, local government and community organisations to strategically target and tackle high priority weeds across the State. Tender documents are available on the Tasmanian Government Tenders website. Further information on the tender and WAF can be found on the DPIPWE website.
---
This is a regular column of things that, well, good and conscientious citizens might be interested in. We build our community by sharing and here we are going to share some news about what's going on, how you can have your say, petitions you might be interested in and news about appeals looking for support. If you have any suggested content for Good Citizen, please send it to politics@tasmaniantimes.com and include Good Citizen in the subject line.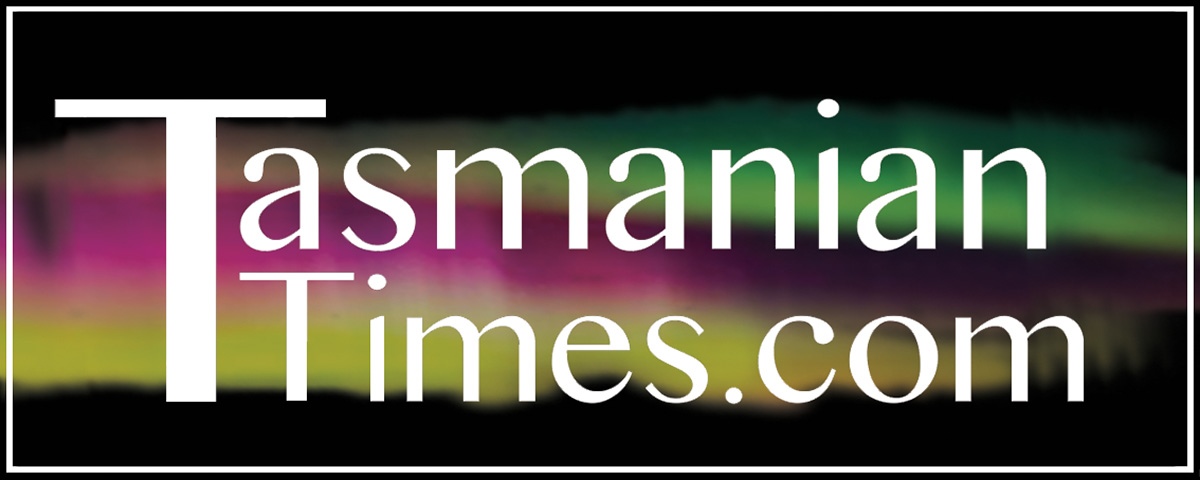 Author Credits: [show_post_categories parent="no" parentcategory="writers" show = "category" hyperlink="yes"]