brick by brick – students at the Northern Support School in Ravenswood will have the opportunity to further engage in creative play with the donation of a purpose-built LEGO table and LEGO. MHR for Bass, Bridget Archer, said the donation came from the retirement of the National Capital Authority's (NCA) Brick by Brick exhibition. "The Northern Support School is the only school in northern Tasmania to receive the donated LEGO table and furniture and I am thrilled that it has found a fantastic new home," Archer said. Principal of Northern Support School, Lisa Weight, said the donation provides play-based inclusivity by allowing many students, including those in wheelchairs, to play alongside their peers."The donation of these tables is a wonderful way to repurpose some furniture that will encourage creative play in a number of centres throughout Tasmania," said Liberal Senator Eric Abetz.
surveillance – Senator Nick McKim was decidedly against a proposal to allow the Australian Signals Directorate to spy on people in Australia, urging its rejection by federal parliament. "This is a dangerous and radical proposal which would march Australia further down the path to a surveillance state," the Greens Justice spokesperson said. "It's a proposal for the government to spy on Australians, in Australia. Once they are allowed to operate in country we will never get them out." He pointed out that Australia is the only liberal democracy in the world without a charter of rights, stating "we desperately need one to help us hold the line against the ongoing erosion of fundamental freedoms and liberties."
Meanwhile Clarence councillor Tony Mulder was bullish on surveillance, foreshadowing a motion to be debated Mon 24 Feb on relocatable video surveillance. "Not knowing where the cameras are acts as a deterrent" Mulder said, "while live streaming to a secure web site assists responding police as well as council rangers and police investigators." He believes the surveillance would be useful in combating 'anti-social behaviour such as vandalism, graffiti, hooning, trail bikes and illegal rubbish dumping'. But that could be just the beginning. "In the interests of community safety, state and federal government should consider a state-wide roll out" the former policeman said.

palawa kani – The Tasmanian Association of State School Organisations (TASSO) issued a statement on their policy regarding the teaching of languages other than English. TASSO President Nigel Jones said their policy is quite clear and is as follows:
• "TASSO supports the teaching of Languages Other Than English in Tasmanian primary and secondary schools and colleges.
• TASSO believe the programme must be implemented and maintained with sufficient commitment on all sides.
• TASSO believe the Minister for Education should:
(a) allocate sufficient funds to schools to ensure Languages Other Than English can continue.
(b) ensure that a guaranteed pathway exists including Year 12 for students in their chosen language.
(c) continue to allocate resources for in-service training for the provision of highly qualified language teachers, i.e. teachers who have a major or equivalent qualification in the language. We encourage the Government to work closely with the Tasmanian indigenous community to ensure that suitably qualified people are engaged to teach the palawa kani language in a respectful, inclusive and professional manner."
disability education – Kristen Desmond of Tasmanian Disability Education Reform Lobby tried to clarify the situation around 'cuts to funding' because of the new disability needs-based funding model. "Schools need to stop saying they have less money and blaming the new model, they are now being funded for the adjustments they make," she said. She descibed the scheme as 'It is nation leading' in that it holds schools to account for what they are actually providing not promising to provide.
"1. The new model is focussed on the needs of the students and is linked to the students learning plan/IEP. If their is no learning plan/IEP then no funding will flow except the base funding each students gets under the fairer funding model #politas
2. The funding provided to each student is for the individual adjustments made for that student, not for a promise of an adjustment that has yet to be made.
3. If schools don't make adjustments then they will not get additional funding. #politas
4. If a student moves from one Government school to another their funding goes with them – this was not a feature of the old model
"The model isn't perfect there are issues that will need to be adjusted but the Government has been willing to work with families when issues have been identified. We are asking families to let the new model work – when schools say they have less money – please focus on your child and what is in their learning plan as that is the only way the model will work. It's not about the school it is about the student."
pork 'n' ride – investigative journalist Jommy Tee uncovered what looks like another rort program by, you guessed it, the Liberal-National coalition. He found 13 projects that would deliver approximately 3,300 new car-parking spots around railway stations that, miraculously, were all located in Liberal-held electorates. He even identified the model by which the program was used to improve a sitting member's chance of electoral success. "The strategy is simple. Get the member/candidate to identify a public need, develop a petition around that issue, use the data collected (names and addresses of constituents) and mine it accordingly, fund the project, and then promote/micro-target the outcome to the petitioners." Read the full exposé at Michael West Media.
employment – who would have thought that a bunch of statistics could provoke wildly different conclusions? The Tasmanian government crowed that "for the tenth month in a row, our state's employment figures have reached record highs, with more than 256,000 Tasmanians now in work, in trend terms." The claim was based on the release of Australian Bureau of Statistics labour force figures, which they said showed that 21,100 jobs have been created since the Liberals came to office in 2014.
For the Labor Party however the stats indicated that Tasmanians are finding it harder than ever to get enough work to make ends meet. "The data shows 46,100 people are either unemployed or need more hours, while over 70% of new jobs since 2014 are part-time," stated Shadow Minister for Economic Development, Jobs and ICT Michelle O'Byrne. She said underemployment was having a devastating impact on Tasmanians. "Underemployment in Tasmania today is the worst it has ever been, at any time, in any state or territory," said Ms O'Byrne. "That means too many people cannot get the hours they need to get by. Peter Gutwein has no plan to grow full time jobs in Tasmania."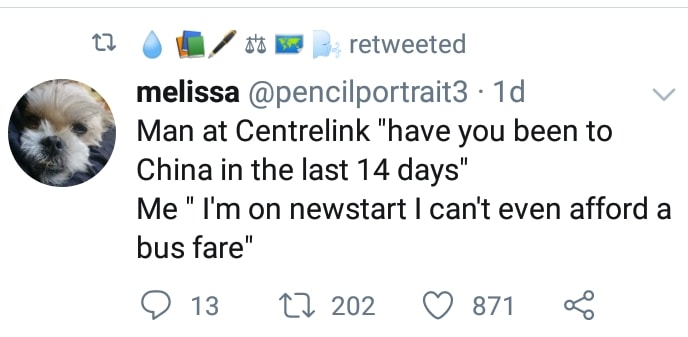 ---
If your organisation has a media release or statement on any Tasmanian issue, please send it us at statements@tasmaniantimes.com. Letters to the Editor are also a good way to let us know your thoughts: letters@tasmaniantimes.com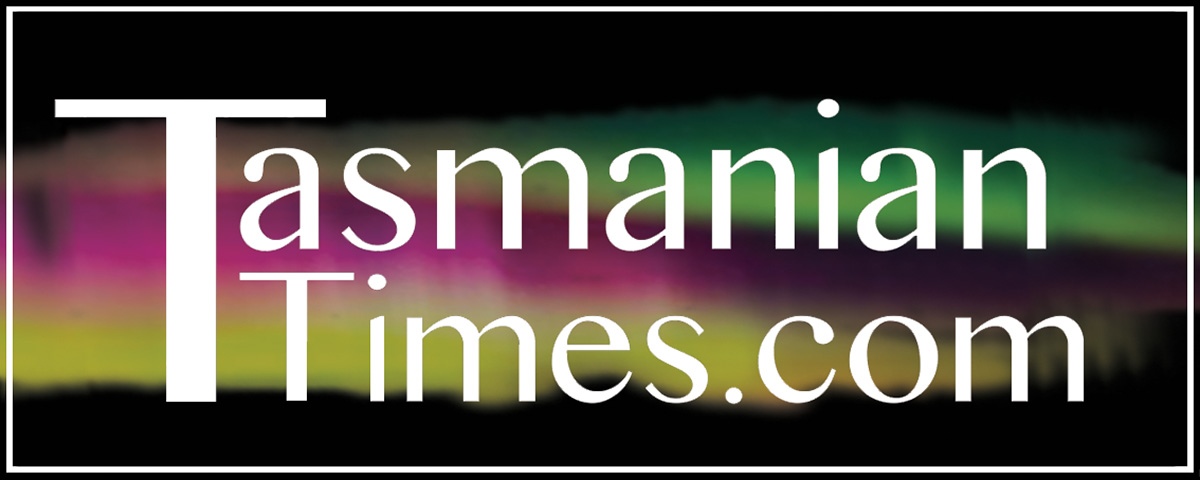 Author Credits: [show_post_categories parent="no" parentcategory="writers" show = "category" hyperlink="yes"]