firepot tax – Hmm, fines are not even remotely like a tax but I guess we can blame Tony Abbott for popularising use of the t-word as a political weapon. "Under the new regulations, smoke from fire pits and fire pots, woodheaters and open fires must not be visible at all for more than ten minutes and visible from a distance of ten metres for more than 30 seconds," howled Labor's Bass MHA Jennifer Houston. Peter Gutwein fired back (by way of statement, noticeably not by smoke signals), "There is no 'fire pot tax'. The regulations Ms Houston refers to simply target people deliberately doing the wrong thing in their backyard, such as burning tyres, harmful plastics or household rubbish.They do not stop people from responsible and lawful use of backyard fire pots or burning clean dry fuel, they aim to stop people from harming the environment."
gaming – a few coins went in the pokies debate slot this week but not much came out, half our luck. Labor observed that the draft legislation on gaming has still not been released. David O'Byrne flagged that the party's focus in parliament will be harm minimisation. The government's offensive was mainly about tax arrangements, bragging that "total revenue generated of nearly $1 billion over 20 years is up to approximately $320 million more than under current settings," according to Treasurer Peter Gutwein. Where's the money coming from and going to? "Millions leeched from Tasmania's most disadvantaged will flow back to the pokies barons every year for the next two decades," said Greens leader Cassy O'Connor. Casino tax arrangements are apparently still being negotiated; you are free to interpret what that means.
FSC certification – this issue is back on the radar after Sustainable Timber Tasmania's CEO Steve Whitely appeared in the GBE hearings last week. He admitted that STT was unlikely to achieve certification until significant non-conformances relating to old-growth logging and the management of threatened species were resolved. That said, audit is not final and no details have been released. STT stated that they have "not received the final FSC audit report from the auditors at this time. Sustainable Timber Tasmania certification staff have received a draft report for fact checking, with feedback to be provided in early December. The auditors, SCS Global Services, have advised that after the review by STT, the report must undergo a peer review process. According to FSC audit protocols, initial Forest Management evaluation reports are required to be peer reviewed by two natural resource professionals not employed by SCS and not involved in the audit process. The peer reviews are the final step before report finalisation." We contacted SCS who explained that they do not comment about assessments unless an applicant receives certification.
tourism research – the government and the Tourism Industry Council announced new research to "assist g0vernment, industry and tourism operators to better understand the economic contribution of the nature based tourism sector." Tourism Minister Peter Gutwein said, "maintaining Tasmania's brand as the leader in nature tourism is critical for both the state's tourism industry and its economy more broadly." Were the Greens having it? The Greens were not having it. "The Hodgman Government are spending $40,000 of public funds on this study to try to take the heat out of their privatisation of public protected areas," said Greens Leader and Parks spokesperson Cassy O'Connor. "We don't need a taxpayer funded study, we know what the problem is. The problem is not properly managing the increase in visitation, and privatising rather than protecting wilderness." The research is being conducted by Deloitte.
swimming: we're pretty crap at it – Olympic triple gold medallist and now Tasmanian resident, Dr Shane Gould, was awarded a PhD this week by Victoria University. Her thesis was a cultural study of swimming, delving into how swimming is represented in Australia, and challenging stereotypes. "Swimming is indeed popular in Australia but not the way it's depicted. There's more wading and bathing than horizontal swimming, and as a result, swimming skills are generally poor," she said. Dr Gould's research includes her own experiences as a founding member of the Wild Ocean Swimmers of Bicheno, a town of only 900 residents on Tasmania's east coast, where she helped develop a swimming culture, and she has lived for more than a decade.
"The notion of our culture being tied to swimming is wishful thinking, a tourism marketing tool, and a disconnect from the empirical realities of poor swimming skills." – Dr Shane Gould
---
If your organisation has a media release or statement on any Tasmanian issue, please send it us at statements@tasmaniantimes.com. Letters to the Editor are also a good way to let us know your thoughts: letters@tasmaniantimes.com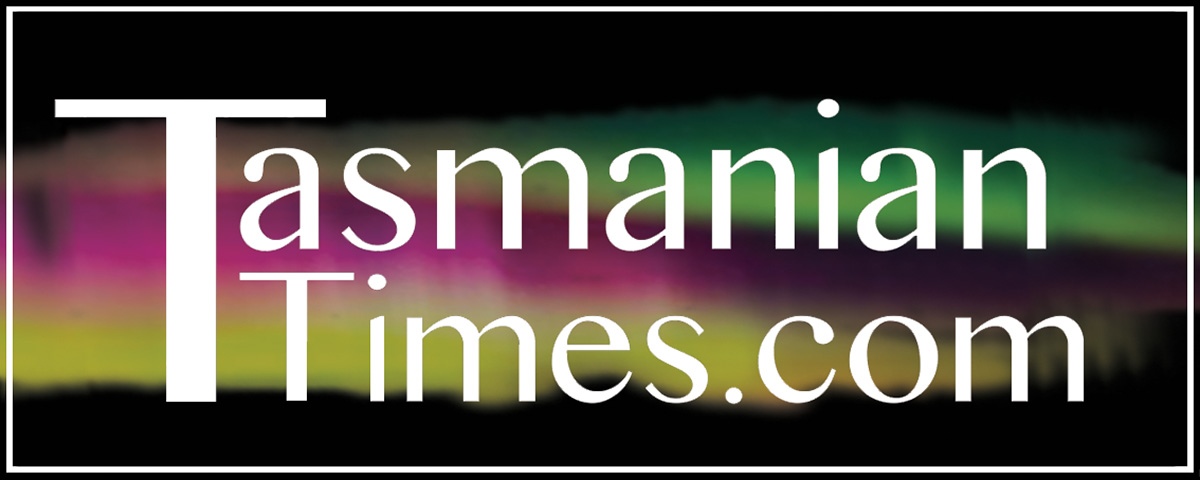 Author Credits: [show_post_categories parent="no" parentcategory="writers" show = "category" hyperlink="yes"]