Happy Human Rights Day Tasmania!
Three years ago today, we launched a campaign to re-build momentum towards seeing a Tasmanian Human Rights Act become a reality.
A previous push in 2007 had made significant progress, culminating in the Tasmanian Law Reform Institute's report A Charter of Rights for Tasmania. This expert law reform body recommended that human rights laws be made by our state parliament.
The report followed a statewide consultation which received the highest number of submissions of any TLRI consultation to date. Ninety-four percent of submissions supported this important law reform.
A key finding of the TLRI was that rights protection in Tasmania is 'partial, fragmented and inaccessible'. The Institute said the solution is a human rights law to fill the gaps and provide comprehensive and accessible protection for all. Despite this and a further government consultation on specific protections to be included, the issue was ultimately put on hold following the global financial crisis.
But the need for human rights legal protection never went away. In 2019 alone, Tasmanians witnessed a host of state and national issues which highlight the need for human rights legislation.
Infringements of rights
Whether it be the proposed anti-protest laws, which would see peaceful protesters jailed for longer than armed home invaders, the transfer of 400,000 drivers licence photos to a national facial recognition scheme with neither legislative approval or consent of the individuals, strip-searching of children or the severe and persistent human rights breaches of our older people and people with disability documented by the Aged Care Royal Commission and the Disability Royal Commission, human rights infringements are clear.
Or we could look at the housing affordability crisis here in Tasmania, which analysts put down to long term under-investment in housing and a lack of focus on the issue as a priority. That is, lack of focus on the issue of affordable housing as a basic human right. A Human Rights Act could help address the failure of successive governments to guarantee this right.
Or we might remember that community members who are denied access to information under Tasmania's right to information laws currently face an eye-watering one thousand day wait to have their appeal heard by the Ombudsman. Remembering 'democracy dies in darkness' the lack of protection of our human rights is evident in many aspects of Tasmanians' everyday lives.
All of these issues point starkly to a very clear and very real need for laws that protect our human rights. This is why we launched our campaign three years ago. Tasmania needs a Human Rights Act more than ever.
Progress
The campaign is gathering momentum. Two out of the three parliamentary political parties at the 2018 State Election committed themselves to making a law to protect human rights. A number of independent members in the Legislative Council at their respective elections have also publicly supported the proposal for a Tasmanian Human Rights Act.
More recently, the TLRI announced that it will re-examine its 2007 report and update it with new information that has emerged in the twelve intervening years, including from the experiences of other Australian states that have adopted human rights legislation
Campaign statistics so far:
1,000 Tasmanians have signed the petition (you can add your name 

here
21 Tasmanian organisations publicly supporting the campaign (see the 

list 

and 

contact us 

to add your organisation
two out of three political parties in support (

ALP

 and 

Greens

 were supportive). The Tasmanian Liberal Party stated "

the Tasmanian Liberals do not support the introduction of a Tasmanian Human Rights Act" as, amongst other reasons, "Most Tasmanians are confident that their basic rights are protected and that the rule of law is strongly entrenched in our political culture". See the full statement from the 

Liberals

 and our 

counter-response

.
There is much more to do to ensure the human rights of all Tasmanians are fully, coherently and accessibly protected, but we have a great launch pad.
Human Rights Day
As we ready ourselves for the next phase of the campaign here in Tasmania, it is important to reflect on what Human Rights Day means.
Today, 10 December 2019, marks seventy-one years since world leaders gathered in Paris to proclaim the Universal Declaration of Human Rights.
Shocked and appalled by the horror of World War II, the international community came together to agree and document the basic human rights required for peace and prosperity and to guard against a return to the total disregard for humanity seen in that war.
The horrors of WWII were the catalyst for our modern human rights legal framework, but the law has evolved significantly in the intervening 71 years as our understanding of the range of rights violations and their impacts has deepened. Still, the basic idea in the Universal Declaration that "[a]ll human beings are born free and equal in dignity and rights" has not changed. It remains central to modern human rights law.
Human rights law reinforces the powerful principle that there are some individual liberties that governments cannot legitimately take away from its citizens. That is why guaranteeing them in law is critical.
This is exactly what has occurred in every common law country in the world. Every country of course except Australia.
Australia is the only common law country that does not have a national human rights protection law – unlike the USA, the UK, Ireland, Canada, New Zealand or South Africa.
In the intervening seventy years since the Declaration, Australia has agreed to but not implemented the major international human rights treaties. This has meant that Australia talks the talk on human rights (agreeing to be bound by international treaties) but fails to walk the walk (passing domestic human rights protection laws).
This lack of action is truly perplexing for a country that values the "fair go". It is even more confusing when we reflect on the central role that Australia played in writing the Universal Declaration.
In the absence of leadership at a national level, the States and Territories have begun to go it alone and pass their own human rights protection laws. First the ACT, in 2004, then Victoria in 2006 and then Queensland in 2019.
Tasmania should be next.
Please join our campaign: www.tashumanrightsact.org
Richard Griggs
Tasmanian Director of Civil Liberties Australia.
This update is provided on behalf of the volunteer Tasmanian Human Rights Act Campaign Committee: Ben Bartl, Cath Hughes, Indira Rosenthal, Rajan Venkataraman, Richard Griggs, Robin Banks and Rodney Croome.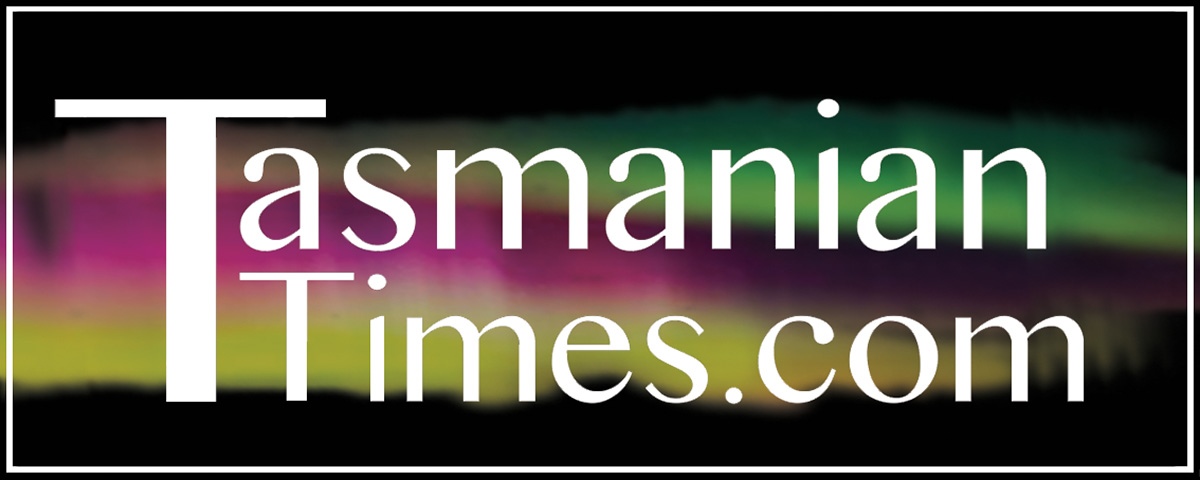 Author Credits: [show_post_categories parent="no" parentcategory="writers" show = "category" hyperlink="yes"]