Hello Tasmania! is a column in which we introduce people who have decided to call Tasmania home. How did they get here, what are they up to, and what do they think of the world's-best-kept-secret…Tasmania?! If you know of a person we could feature in HT please drop us a line to submit@tasmaniantimes.com and we'll follow up.
---
Why did you decide to come to Tasmania?
My name is Chih-Yao Yang but you can call me Andrew. I'm from Taiwan. I got a 417 working holiday visa and arrived in Canberra in March 2016. I wanted to stay in Australia for another year, Tasmania is a second visa area and I had a good friend here. He introduced me to an abalone business which gave me a chance to make money and to get a second year on my visa; I left Canberra to come to Hobart in July 2016.
What were your first impressions?
I don't like to sweat! The weather in this place is cooler compared to the hotter and humid conditions of my hometown. I like it very much, it feels good for me.
What did you study here?
I arrived in Hobart in July 2016. The owner of the abalone business decided not to recruit employees for the time being so I was left looking for work. The owner of the backpacker inn introduced me to a builder and so I worked as a plasterer's apprentice in the government building next to the Parliament House from the third week of July. I found that I only saved money and still didn't improve my English. Every day that I told myself I couldn't just bring money back to my hometown. I must improve my English ability in these two years. I wanted to stay in Tasmania after the second visa. Tasmanian immigration policy is easier than other states. So I left the construction site in early December 2016 and applied for to RGIT to study commercial hospitality (certificate III + IV + diploma) for a two-year course. Since I couldn't speak very much English, the school asked me to study for eight months in the language school. I enrolled in January 2017 and started from scratch.
What kind of work have you done here?
Lots of things. The plastering lasted about six months. I helped someone set up and pack down a Salamanca market stall. I have had various kitchen-hand jobs from restaurants to festivals like Dark Mofo, Falls, Hot Dub Wine Machine and Party In The Paddock. During the season I picked cherries and blueberries. I did garden maintenance, wood cutting, Sunday markets of Sorell and Glenorchy, housekeeping. I have enjoyed working at the events the most. You get to meet a lot of people and have fun too. It's quite different from jobs back home.
What do you think of Tasmania?
There are many incredible scenery here, such as Shipstern Bluff. The quality of the fruits and vegetables is very good, there are mountains and seas here, suitable for camping, climbing and diving. People are very friendly, also they like to DIY. Tasmania is rich in seafood resources, allowing me to to learn how to catch lobster, scallop, abalone, and striped trumpeter with the locals. During the five months I lived in White Beach, dolphins could be seen from the beach in front of the house. This was amazing!
What are some of the problems faced by foreign students?
There are so many housing problems. Not just getting a house, but also bills for water and electricity, house repairs and so on. Transport costs. Some students think they need a car here, but they haven't owned a vehicle before and get shocked by the costs. There are language problems. It's difficult to make friends especially with Australians because the cultures, communication and lifestyles are different. It's also hard to find jobs as many people don't have enough experience and employers here always look for that. Employers don't like to train people.
What is your plan for the future?
I started doing the TRA career assessment of chefs this year. I hope to complete it in November next year and successfully apply for a sponsored 190 or 491 visa. Recently signed a six-month contract as commis chef at Piermont Resort on the east coast. I like it already and feel that it's great opportunity to learn new things. We use lots of Tasmanian ingredients and that's exciting. As we use seasonal produce from the on-site garden the menu changes frequently.
In 5 years time where will you be?
I hope to make more friends with food and improve my English skills. It would be nice to still live in Tasmania. I have a dream to start my own business. My passion is to make things with dough. I am perfecting the art of making bao, especially the decorated ones.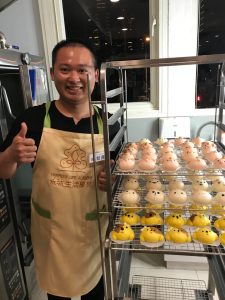 y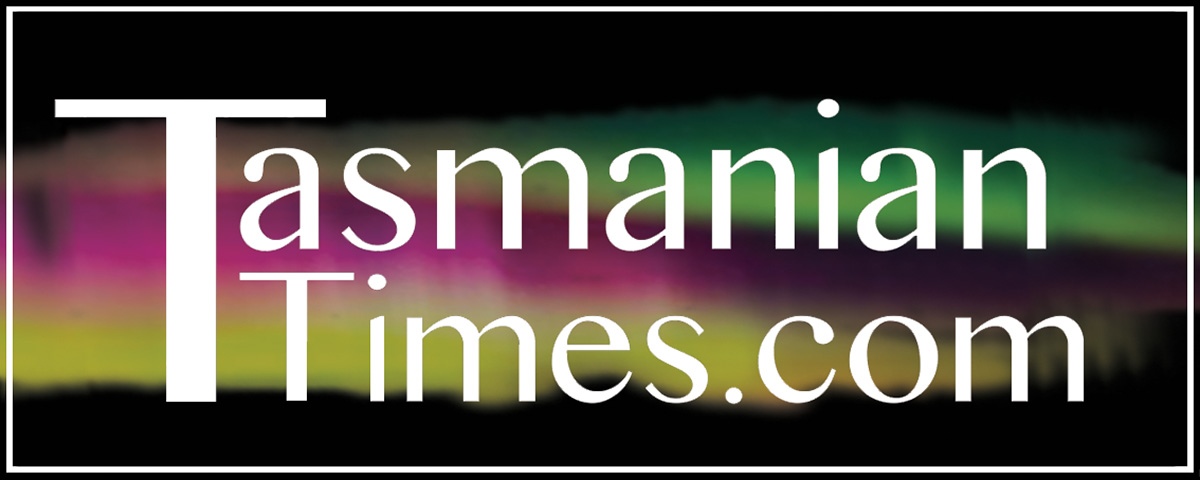 Author Credits: [show_post_categories parent="no" parentcategory="writers" show = "category" hyperlink="yes"]