After having been around the bush with anti-protest laws that were eventually crippled by the High Court, the Tasmanian government is back for another dance. As much was promised/threatened before the 2018 election.
The bill was introduced into State parliament last week. A media release by Guy Barnett on the day – 14 November – is now no longer available at the repository of government media releases. That's a little whiffy, so we have reproduced that media release in full below (complete with grammar howler in the header).
The last line of the media release was follows, "The Government is strongly committed to the right of people to protest, but not at the expense of the right of workers to earn a living or the right of business to operate safely and free from interference and disruption." (my italics)
I (Chief Editor, TT) wrote back to the issuer, Ben Davidson of the DPAC Media Unit, with the following question: "How is the government committed to the right to protest? Please provide a few concrete examples."
We have received no answer.
While we are here, we might as well ask somewhat rhetorically why Government legislation these days inevitably comes in Orwellianly-titled packages? Exhibit A: Workplaces (Protection from Protesters) Amendment Bill 2014.
That this is at least in part a stunt to shore up the Government's credentials among the hard-workin', dusty-browed, greenie-hatin' yee-hawdi tribes is pretty much confessed by the announcement being made by the Minister for Primary Industries & Water rather than the Premier or Attorney-General. For their part the Tasmanian Farmers & Graziers Association didn't take long to salivate after Pavlov rang the bell. Others had beaten them to it though as Tas Chamber of Commerce and Industry actually stood with Minister Barnett to make the announcement.
Labor took a few days to verify their position. Sarah Lovell said "We opposed that legislation last time it was brought before parliament. The right to peaceful protest is a fundamental right and a right that Labor supports. So it would be hard to imagine that our position will change on that issue." Michelle O'Byrne appeared with union reps to denounce the laws. "This is a stunt and a distraction. Why else would they be bringing it on right at the end of a sitting year?" she said.
The unions are lined up against in quite unequivocal terms. "The Hodgman Liberal Government's latest anti-protest laws threaten the rights of community members to protest for positive change at a time when the Government is intent on silencing its critics, of which there are many." They also noted that "these laws aren't really about workers. If the Tasmanian Liberals really cared about workers, they'd do something about wage theft, or job security, or low wages. They would make sure their employees had a safe workplace by doing things like fixing the dangerous ramping situation at our public hospitals."
The Greens claimed that that lock-'em-up version 2 is as flawed as the previous set of laws, which they will now try to repeal. A few days later Cassy O'Connor added that "every part of Tasmania's land, waterways and sea, with very few exceptions, can be defined as a business area under these laws." And there are obvious implications from that.
Bogeyman Bob Brown is already on the case, setting up a rally outside Parliament House for Monday 25 Nov, noon. "We expect there will be a good crowd outside parliament house, provided the Hodgman Government has not issued an edict prohibiting gatherings outside parliament house in the meantime," said Dr Brown. Touche! Edit, post rally: listen to Bob Brown's speech here.
Dr Brendan Gogarty of the University of Tasmania Law School (Mercury, 16 November, opinion piece) noted that the Bill is a charter of rights for business, and a restriction on civil liberties of individuals, in the absence of a Human Rights Act for
the people of Tasmania. The Tasmanian Law Reform Institute has also done its assessment and has found a few problems.
If any other organisations have a position statement on this issue, please send it in to statements@tasmaniantimes.com
Editor's bias: I am completely biased in favour of free speech and civil liberties. You've got me there. Boo. One might also ask, at at time when the Tas government is crowing about how well the economy is doing, and 'nation leading business confidence', how exactly the business sector is being cowed into red ink and ruin by protest actions? – AW
—–
14 November 2019
Guy Barnett, Minister for Primary Industries and Water
Protecting Tasmanian's right to work
The Hodgman majority Liberal Government is committed to ensuring Tasmanians can go to work and run their business in a safe manner free from threats and disruption.
Today the Government introduced legislation to provide Tasmanians with the strongest laws in the country to protect against trespassers targeting businesses, workers and their families.
These laws are needed following an upsurge in business disruption caused by organised actions across the country, much of it unfairly directed at farmers.
The Australian Government has introduced new legislation with bipartisan support and the NSW and Queensland Governments are also moving to tighten laws.
The Workplaces (Protection from Protesters) Amendment Bill 2014 gives effect to a fundamental principle: that our laws should protect people who are undertaking lawful business activities.
This means that people should be able to earn a living without trespassers interfering with their work, threats being made in an effort to shut down their business, or roads being obstructed in order to stop their business operations.
The Workplaces (Protection from Protesters) Amendment Bill 2014 retains the strongest maximum penalties in Australia for trespass on business premises with the intent to impede business activity – up to four years in prison and/or a fine of up to $10,000 for individuals and $100,000 for a corporation.
The Bill addresses matters raised by the High Court in the Brown case.  It has been drafted to apply to all people and only to actions which affect or have the potential to affect the lawful rights of others.
The Government is strongly committed to the right of people to protest, but not at the expense of the right of workers to earn a living or the right of business to operate safely and free from interference and disruption.
Contact: Ben Davidson
Phone: xxxxxxxxxxx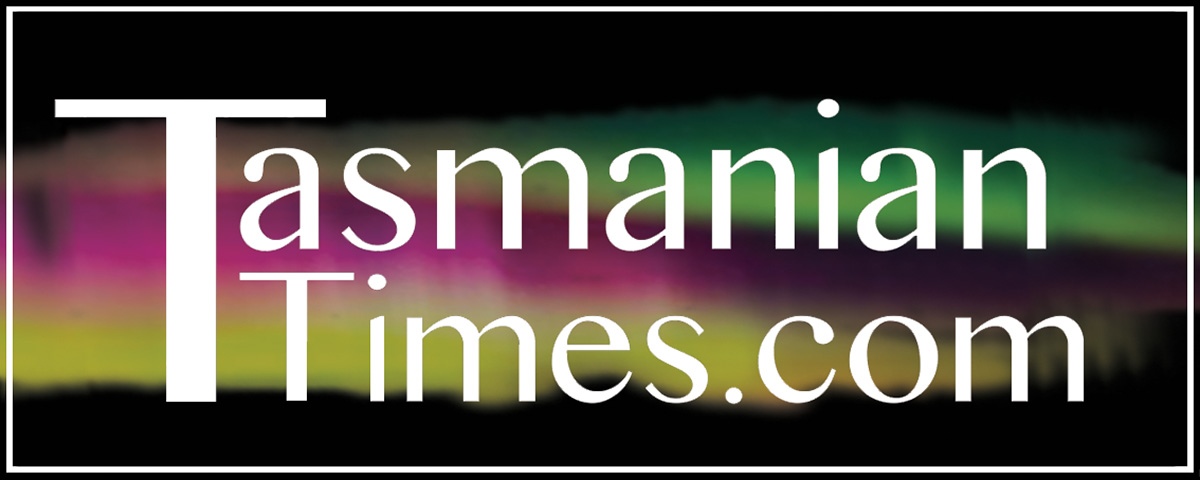 Author Credits: [show_post_categories parent="no" parentcategory="writers" show = "category" hyperlink="yes"]