On tour to Pioneer for Dorset Council's general meeting, on Monday, February 18, Mayor Howard was asked why he had not written to the Owners' Representatives Group (ORG) on behalf of Pioneer…
I addressed the Mayor as follows:
'From your refusal to write to the Owners' Representatives Group on behalf of Pioneer, it would seem that you would have us believe that the ORG is a defunct group…'
Mayor Howard replied:
'It is!'
Perhaps this revelation can be seen in the light of Mayor Howard's support of the failed hostile takeover of TasWater by his personal friend (he has assured Pioneer), Minister Gutwein, whose intention was to remove TasWater from the ownership of Tasmania's 29 councils …
The overwhelming majority of councils rejected this hostile takeover, with Mayor Howard's Dorset Council siding with a tiny minority.
The second, revised proposed model for a new-look ownership of TasWater – whereby council would retain ownership, the State gain a share-holder seat at the table for discussion, and inject $20M new money annually for ten years – this model was agreed to by the 29 councils, and later legislated in the Upper House in October 2018.
At the Dorset Council meeting last Monday night, when Mayor Howard was repeatedly asked if he had written to the Owners' Representatives Group (ORG) on behalf of Pioneer, in relation to lead-painted roofs, and the ghostly prospect of a mini-treatment plant, Mayor Howard would not answer directly in the first instance, stating that it was '…a waste of time writing to the ORG', and that representations by him on unrelated matters had failed.
Under persistent questioning on Monday night, Mayor Howard eventually admitted that he has never written to the ORG on behalf of Pioneer.  
For the residents of Pioneer, this is a truly disturbing failure by Mayor Howard to never have written to ORG, to the other 28 mayors, who are all members of this legislated group for the discussion of TasWater issues, as well as being the owners and overseers of TasWater.
Mayor Howard has been asked countless times over the past years, in writing and in person, to write to the ORG on behalf of Pioneer.
Given TasWater's 6-year history of poor leadership at Pioneer, and with active health concerns at Pioneer, the ORG are the primary group who could have made representations for Pioneer, if only the Dorset council conscientiously written to them.
In a pre-meeting meet-and-greet, which I did not attend – I and many others who arrived later for the Council meeting proper at 6pm were unaware that this time would be used by Council to hold an informal, off-the-record meeting to discuss water issues – the Mayor is reported to have said:
'Council are of the opinion that TasWater agreed to do a survey of Pioneer's residents with regard to the introduction of a reticulated water system.  TasWater representatives have a different view of what was said and have told Council they will engage with Pioneer's residents once negotiations with DHHS are complete.' (North-Eastern Advertiser, 20/2/2019.)
True to form, TasWater appear to be rewriting history.  But perhaps it is the first time in six years that Dorset Council has been close enough to witness it for themselves, and to be the direct casualty of it.
Also reported in the North-Eastern Advertiser is that during this pre-meeting session, the Mayor took a question on notice about a concern that fire-fighting tanks have not been properly installed, and in many cases are unable to be properly accessed, nor filled.
It should be noted that the Council workshop with TasWater in December, 2018, took place approximately five months following the Pioneer meeting with Council on July 17, 2018.  This is despite repeated e-mail correspondence to the Mayor.  There was no reason for this delay by council to request a meeting or workshop with TasWater, other than a lack of conscience for the community of Pioneer.
Also, Council were unaware that TasWater had not surveyed residents since their workshop, until I brought it to the attention of Deputy Mayor Jessup two weeks ago.  Council had not followed-up to check the progress of TasWater.
Further to this, until five months ago, on September 21, 2018, the DHHS were unaware of the issue relating to lead-painted roofs at Pioneer.  Dorset Council had not brought it to their attention, nor had TasWater or any other responsible group or person, including the ORG and Minister Gutwein.
Dr Veitch, the Tasmanian Director of Public Health, has not replied in 66 days to my e-mail of December 18, 2018, following the revelation presented to me in a telephone conversation with DHHS's Mr Hunt – TasWater failed to apply the National Guideline Document for the Use and Installation of Rainwater Tanks.

Numerous e-mail reminders to Dr Veitch, and telephone calls to the DHHS's Hotline number, have proved fruitless.
Returning to the council meeting at Pioneer on Monday night, there was further disappointing behaviour from the Mayor, and the General Manager, Mr Watson.
I politely asked the Mayor if he would read aloud to residents the council's answers to my questions on notice, which were submitted by me seven days prior to the meeting.  The Mayor refused to read aloud Council's answers for Pioneer.  Then Mayor Howard refused for a second time, citing 'protocol', and saying that it was 'unnecessary', and that '… the answers are published in the Agenda for the meeting'.
Following this refusal, the General Manager, Mr Tim Watson, was asked if he would read aloud Council's (his) answers to my questions on notice – but Mr Watson refused.
Concerned about this apparent abuse of discretionary power by Dorset's Mayor and General Manager, I formally and politely asked councillors if any or all of their number would speak-up to show their support for the answers to be read aloud to the meeting.
Each councillor of Dorset sat stone-cold silent … 
Once again Pioneer had been abandoned during an open public meeting of the Dorset Council.
Included in this number were two new councillors, Wendy McLennan and Edwina Powell, who, pre-election, had written privately to me to express their strong intention to act to help Pioneer if they were elected as councillors.
Perhaps there is a competing agenda for these members, such as the train along North-East Rail Trail, which is vehemently opposed by Mayor Howard and the majority of Dorset Council, in favour of a bicycle trail.
Councillor McLennan has not replied to any written correspondence from me since before the local government elections in 2018.
Councillor Powell expressed an interest to me in the days before the Council meeting, to speak with residents who have documented lead-painted roofs for the collection of drinking water from TasWater tanks.
Astonishingly, Mayor Howard has failed to contact any of the affected residents in more than nine months, despite numerous requests, written and verbal, the telephone numbers and addresses provided to him by me to him nearly one-year ago.
It should be noted that there is no rule against the reading aloud of answers to questions on notice during a council meeting.  This was confirmed to me by the Office for the Director Of Local Government, on the morning following this Dorset Council meeting.
According to Regulation 31 of the Local Government Meeting Regulations, it is at a council's discretion as to whether they read the General Manager's answers to questions on notice.
With this information at hand, it is probable that this was an abuse of discretionary power to refuse to read aloud Council's answers, when it was politely requested by a citizen of Dorset who was in attendance at the meeting.
At the end of the council meeting, Mayor Howard happily exclaimed: '… this is one of the shortest meeting we've ever had!'  
The conclusion from this fact is that there was no constraint for time to justify the Mayor and GM's  refusal to read the answers to questions on notice.
Transparency, work ethic, and a genuine interest in human health – these are not the strong suit of Dorset Council under Mayor Howard. 
However, the suggestion by General Manager Watson during an elaborate graph presentation on the big screen during the council meeting proper – directly following his refusal to read aloud his own words in answer to Pioneer's drinking water problems – is that Dorset Council has a strong financial position – including an annual dividend to Council from TasWater last year approaching $200k …
All council members ignored a suggestion to the Mayor, GM, and councillors, during the post-meeting discussion, that Dorset Council should enact their own survey for Pioneer's residents in relation to a mini-treatment plant.
Once again – silence…
My questions on notice, and Dorset Council's answers, are published for TT readers below:
Dorset Council | Ordinary Meeting of Council | Agenda | 18 February 2019 Ref: DOC/19/1274   
Item 22/19 
The following questions were received on notice from Tim Slade on 12 February, 2019:
The DHHS has recently advised me verbally that TasWater failed to apply the National Guideline Document for the Use and Installation of Rainwater Tanks. Subsequently, late last year, DHHS wrote to TasWater to instruct that they must apply this document to provide potable water for Pioneer.
a.) As a member of the Owners' Representatives Group, would the Dorset Council like to make a comment about TasWater's obvious and serious failure to apply this National Guideline Document at Pioneer after six years?
Response from General Manager, Tim Watson: Any non-compliance issues are a matter for DHHS and TasWater.  As Council is no longer responsible for water and sewerage Council does not involve itself in compliance issues.  However, Council has been informed by TasWater that the Director of Public Health did not issue a directive to TasWater in respect to this matter and we understand further discussions are scheduled between TasWater and the Department of Health representatives.
b.) Does Dorset Council have responsibilities to inspect and approve tank set-ups at Pioneer, with reference to this National Guideline Document?
Response from General Manager, Tim Watson: The water tanks were approved by Council as the Plumbing Permit Authority which is standard practice for plumbing works.  Once a Certificate of Completion is issued Council has no further responsibilities.
c.) What can Dorset Council do to make sure that this National Guideline Document is now applied at Pioneer, especially as it relates to lead contaminations from roof paint and roofing materials?
Response from General Manager, Tim Watson: Refer to previous responses.
Dorset Council's main promise in the last meeting with residents at Pioneer, exactly seven months ago, on July 18, 2018, was to write to the Minister for Local Government, Mr Gutwein, to seek a commitment to help Pioneer.
What representations or written commitments has Mr Gutwein made to Dorset Council for the residents of Pioneer?  (The new State-wide ownership model for TasWater has been approved, and Mr Gutwein has a new seat at the table for TasWater negotiations.)
Response from General Manager, Tim Watson: Council is not aware of the Treasurer making a formal representation to TasWater on the Pioneer township water supply.   The Treasurer and the Mayor have however discussed this matter and considering the Tasmania Government is now a TasWater shareholder, it provides the opportunity for water issues relating to Pioneer to be addressed in TasWater' s corporate planning process.
Deputy Mayor Jessup advised me last week that it is his understanding that, in the last council workshop with TasWater, TasWater promised to write to residents to formally survey our views about the potential for a mini-treatment plant.
TasWater has failed to write to the residents of Pioneer to survey them.  Has Dorset Council followed-up with TasWater?
Response from General Manager, Tim Watson: The Mayor has corresponded with TasWater on this matter and is informed that TasWater is of the understanding that it did not make a commitment to conduct such a survey.  However, TasWater has indicated that they intend to engage with the Pioneer community following discussions with the Director of Public Health and are unsure whether Department of Health will conduct a survey or not.
Dorset Council was asked in writing to make representations to the Owners' Representatives Group (ORG), TasWater's owner and overseer, about Pioneer's drinking water, in relation to lead-painted roofs and a mini-treatment plant.
What was the outcome of Dorset Council's representations to the Owners' Representatives Group (ORG)?
Response from General Manager, Tim Watson: The Owners' Representatives Group is not in a position to influence a corporate work plan of TasWater.  Those decisions are made by management and therefore representations to the Owners' Representatives Group on an issue like this is a waste of time.
Tim Slade is a resident of Pioneer.  His articles for Tasmanian Times can be read HERE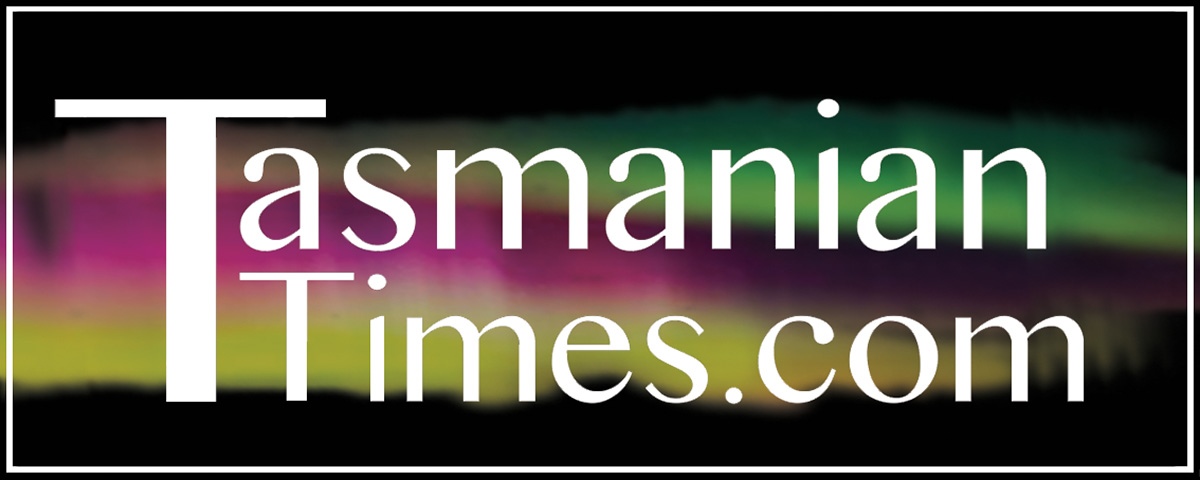 Author Credits: [show_post_categories parent="no" parentcategory="writers" show = "category" hyperlink="yes"]