What future government will save the Tarkine's grand rainforest, stop the insidious Adani coalmine, or protect our fragile reefs and river systems from ecological collapse?  So far in this 21st century there hasn't been many inspiring revelations from our conservative political parties. So who can we hopefully rely on then?
Given the dire straits that the Australian landscape will face from climate change in the near future, then the 2019 Federal election should be focused on addressing the alarming prognosis of ecological disasters.h
Late in 2018, the shadow minister for the environment Tony Burke released a statement claiming that, Labor, if elected, would introduce new protection measures for Australia's natural heritage. This would be conducted by creating an Australian Environment Act, and a Federal Environmental Protection Agency.
"The new legal framework will compel the Australian government to actively protect our unique natural environment and demonstrate national leadership""Labor will establish a high powered working group of experts including scientists, environmental lawyers and public policy thinkers to refine the clear concepts that underpin this reform"
https://www.tonyburke.com.au/media-releases/2018/12/16/media-release-labor-will-act-to-bring-environment-laws-into-21st-century?fbclid=IwAR1_ezNyh5DZBq0jPdZe7M01yfbDOYPTgJsr7F7NmlX3n4uzUw2hEjLhO10
Based on history, then if a Federal EPA is as easily influenced by politics and big-business as the EPA is in Tasmania then any new so-called protection agency is not worthy of the paper it is written on.
It seems the main thrust of the proposed Federal environment laws will be to revise and strengthen the Environmental Protection and Biodiversity Conservation Act, and through new legislation attempt to convince Australians that Labor will be proactive on protecting our natural heritage.
Of course one should not assume that the Australian Labor party will suddenly come out of the starting blocks after the 2019 Federal election and immediately dedicate new national parks or establish a broad formal reserves system across the country that is notably protected through a strengthened EPBC Act.
As with most Federal elections Labor will be seeking the middle of the road conservation vote as to sure up a few house of representative seats, which generally will be derived from the city electorates sympathetic to such issues.
Rest assured any environmental campaigns that are located within rural marginal electorates such as Braddon in Tasmania will be strategically avoided.
It is most likely Labor will invest heavily in addressing the Great Barrier Reef predicament. Despite knowing that ocean warming is a global issue, Labor seemingly will continue to support the fossil fuel extraction and burning industries in Australia.  As a result any mitigation attempted by Labor will be minimal and tokenistic.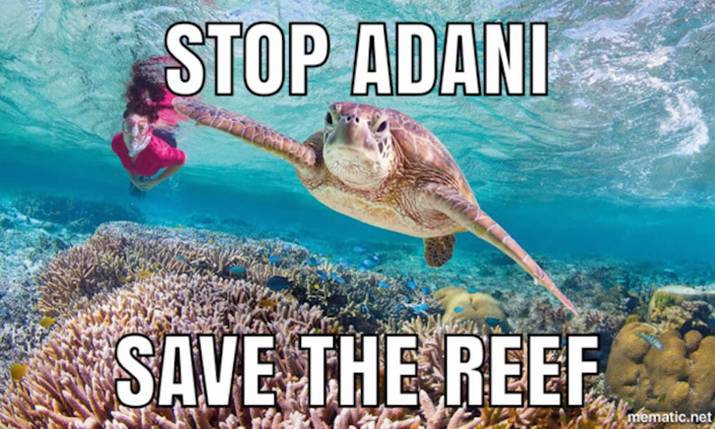 It is also possible that a future Labor Federal government will protect a large tract of Eastern Victoria's high-conservation forest, but this invariably will come with another huge payout of taxpayers money to private companies.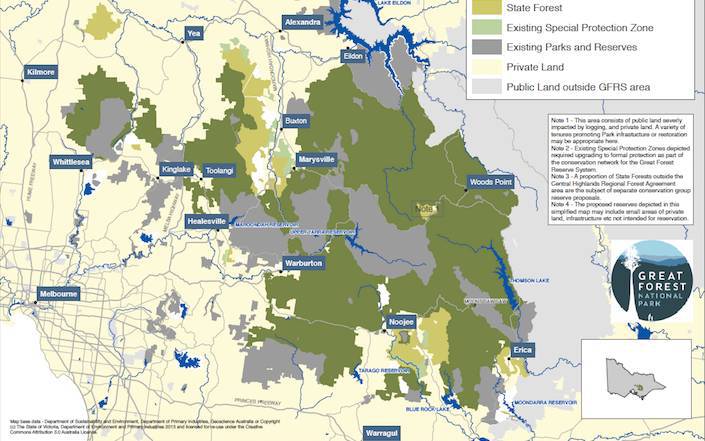 The proposed Great Forest Reserve around Melbourne's water catchment region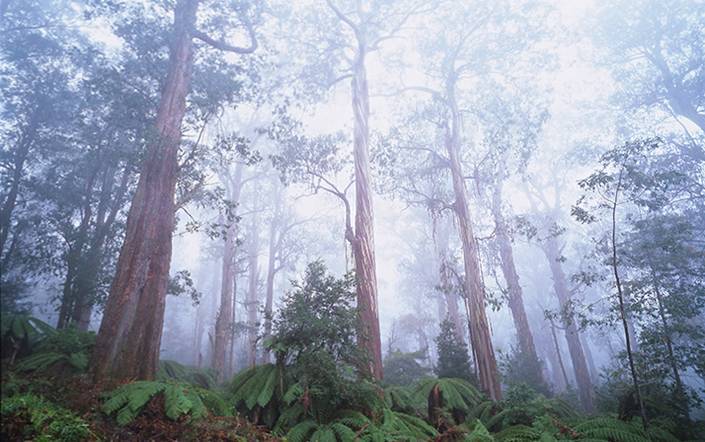 Magnificent Shining Gum forest in Eastern Victoria.   Pic: Ted Mead
https://www.theguardian.com/environment/2018/dec/19/logging-of-old-growth-forests-should-stop-victorian-environment-department-says?fbclid=IwAR0TqNK1cOfOnjJ6WZrboQpQREcdX7v3W2ln7axruWTXx3Ur5hRR-carqbo
Either Liberal or Labor come election 2019, are likely to keep pouring endless amounts of money into trying to find an environmental flow solution for the Murray-Darling crisis, which will only worsen as the climate change factors intensify. $8 billion has already been spent on the Murray-Darling Basin Plan, and still the plan is at risk of failure as the Coorong, an internationally significant ecosystem at the end of the basin, is dying.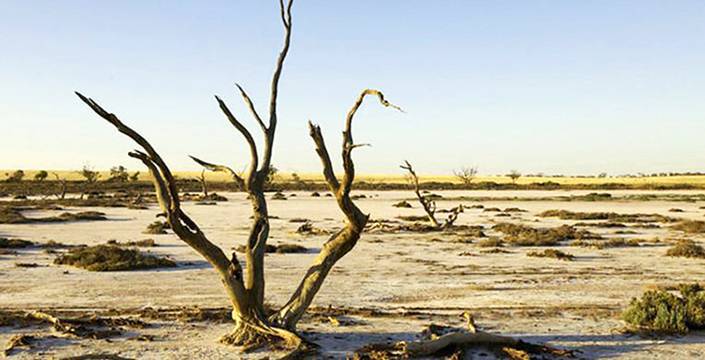 Salinity impacts upon the landscape.     Pic: MDBA
Labor, if elected next year, should be congratulated if it finds a means of protecting more of our precious environment for posterity, though at the moment Bill Shorten hasn't convinced anyone that he stands for anything much of substance, and that his myopic visions don't appear to reach far beyond the 2019 election-night podium speech.
The state of play
Australia's visionless politicians, in particular the coalition, continue to pursue endless economic and population growth whilst disregarding the future lack of natural resource availability and sustainability.
The conservatives simply can't comprehend that we need the remaining good quality ecosystems to be left intact for water, agriculture, moderation of the climate, and indeed for the survival of all life forms on this planet.
Meanwhile the ongoing unbridled resource extraction and mismanagement of our natural resources goes unchecked, and hence the long-term ramifications of such are ignored.
Tasmania has renewed its Regional Forest Agreement through two Liberal Governments signing off without any updated studies whilst still relying on 30 year-old data and assessments.
Another term of the Liberal /National coalition will certainly see the ecological wrecking ball rolled out across the entire country where environmental laws will be further weakened for offshore investment, and concurrently resource extraction projects given priority over conservation of natural heritage.
Insofar as conservation gains across the nation, there seems a weak glimmer of hope through Labor, though at this present moment there's not a lot to get excited about!
The impending pressures of climate change upon economic frailty, particularly in the agriculture sector, maybe the trigger for governments to act towards mitigation and conservation, though we shouldn't hold our breath on that one just yet!
Ted Mead has witnessed enough Federal elections in his life to reserve any optimism that Labor will make a strong stand on protecting our natural heritage unless they can see the votes that will give them a majority in the House of Reps. Ted is convinced that there will be more conservation gains in the future as the issues around global warming will pressure governments to act on reckless land clearing, the logging of mature forest ecosystems, and the need to preserve vital water catchment areas.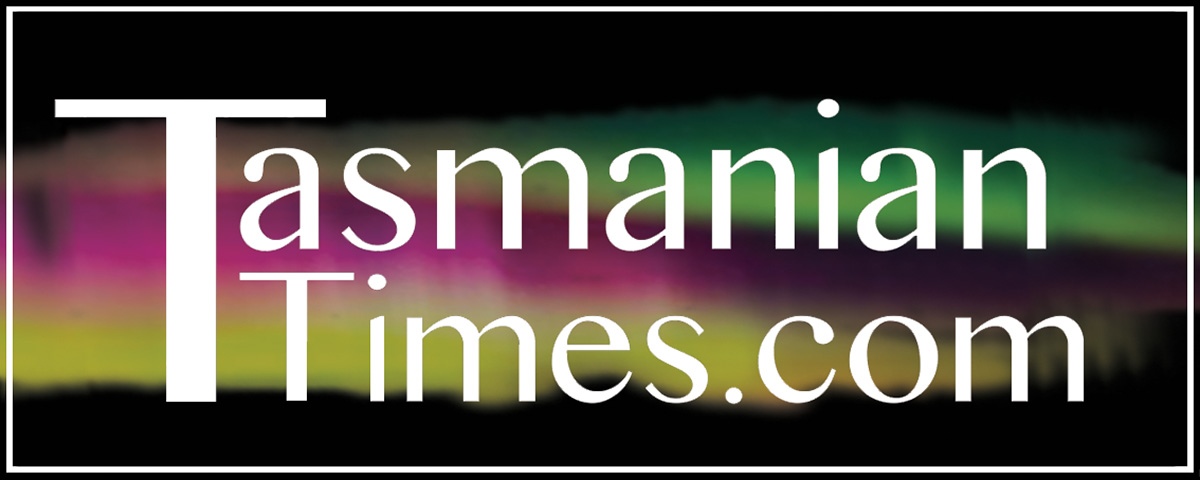 Author Credits: [show_post_categories parent="no" parentcategory="writers" show = "category" hyperlink="yes"]