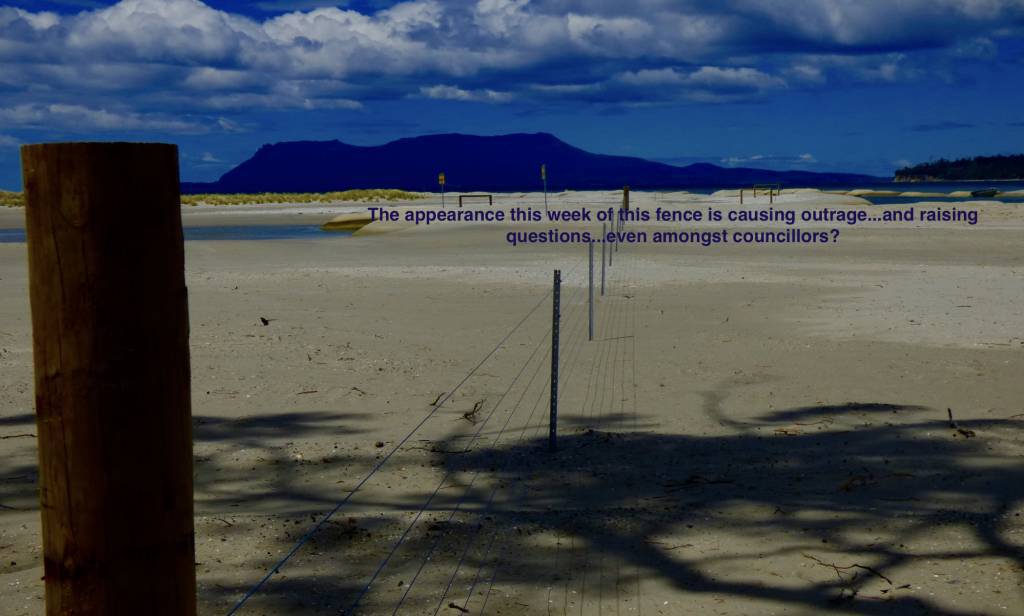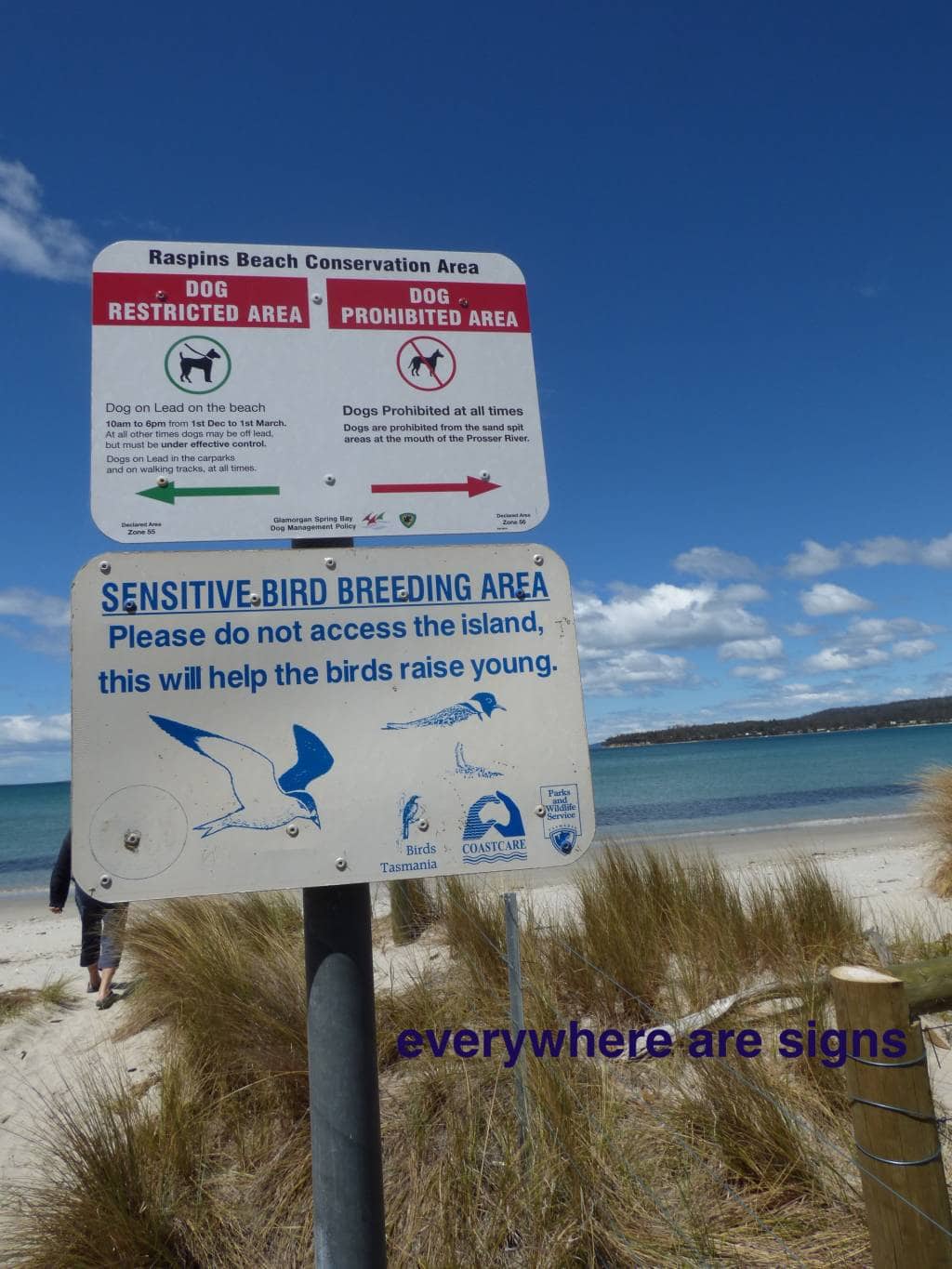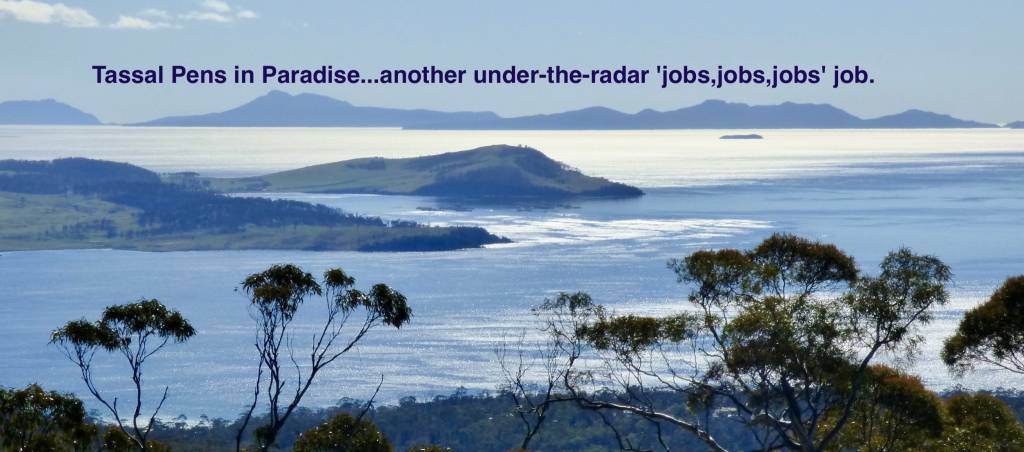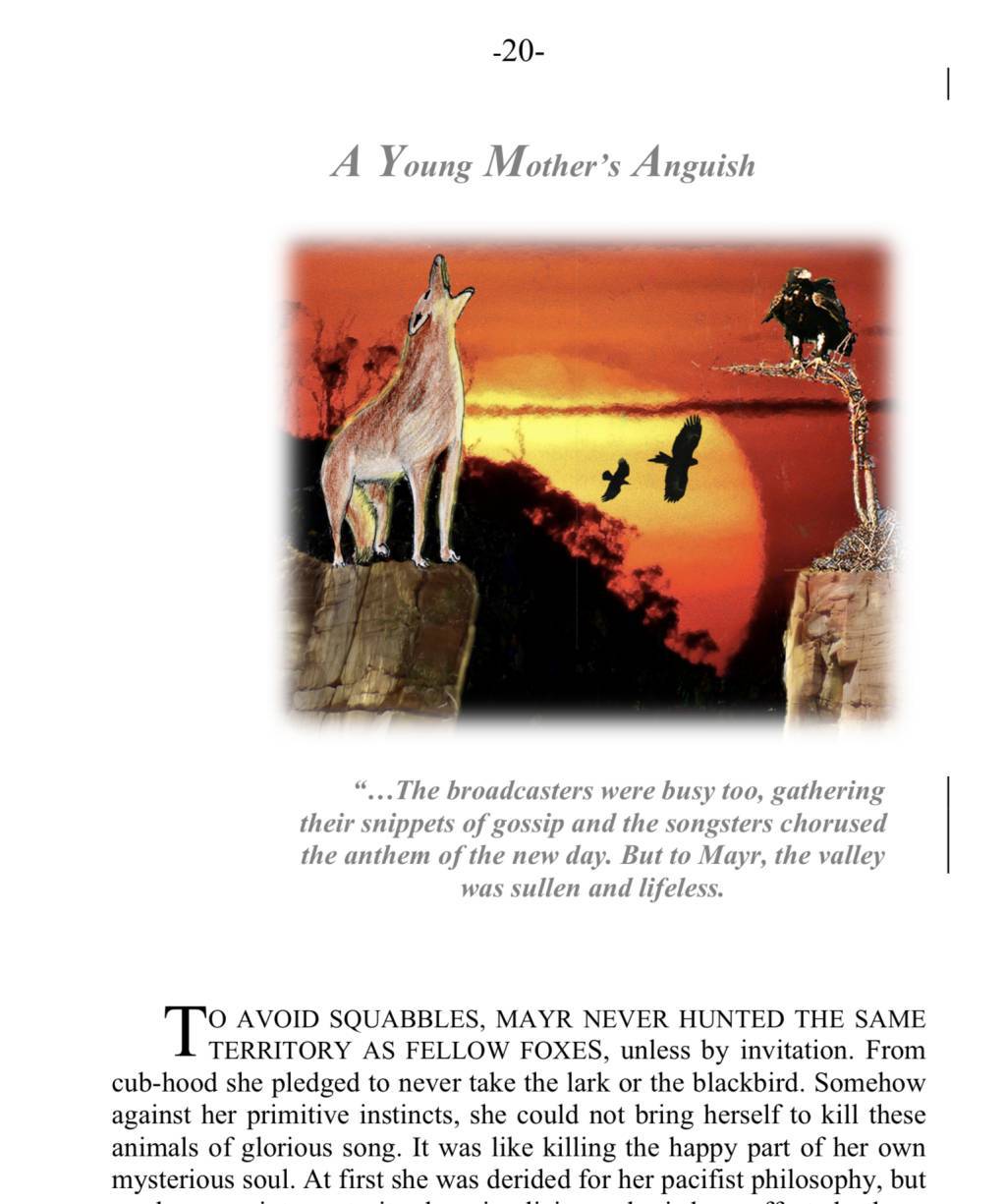 Well, the Prosser dinosaurs went, left dissenting purists as me with a legacy of giant-sandbags, now browning with algae and really in such a short time are reminiscent of a Jurassic Park setting of dinosaur droppings.
And now they're back, digging, dredging and replacing collapsed bags. Oh well, that's progress. Recreational fishers come and go to and from the Prosser in a channel now running deep…end of story.
Well, end of one story at least…and the beginning of another. Outrage! Where families flocked last Summer to the new Prosser mouth playground, a fence has been erected by Glamorgan Spring Bay Council, not unlike a gulag where only birds can play, copulate and have babies and live in peace. Well as an avid bird photographer, I've got shots of the same cute little tackers, nesting and playing on nearby and faraway remote paradises as Spring Beach, Stapleton, and Rheban to the south and beaches all the way to Bolton's to the North. And so why in such a popular-spot in the middle of a rapidly-growing region as Orford, where dogs and people are an expected part of that expansion.
Did not they who planned and executed the construction of the 'outrageous' fence do some much-needed research into the distribution of birds we would be led to believe are endangered and only resident at Orford?
It was erected post-election period, even during the private swearing-in ceremony of the newly-elected; new mayor, new deputy -mayor and a few new councillor faces.
It's a keep-out, stay-away no-dogs, no-people zone. Interestingly no one beyond the waterfront residents facing the new fence at this point know about the barrier. But the outrage is spreading and it won't be long before those who played there last Summer, families, some with dogs, will realise that it's all-over-Rover. It translates as offensive, if not stupid planning to protect birds from people in a popular and safe shallow tidal zone.
And at this point the feedback is, that nobody seems to know about the history of the gulag…not even the newly-elected executive. But the juxtaposition of my photos of yesterday and today tell the story. I don't take hearsay as the premise for a journalistic piece, but am hearing lots of WTF's and so in the public interest the Tasmanian Times is the perhaps the obvious repository of before and after piccies…and largely unattributed comment.
And so I can report that one messenger of such outrage is suggesting that nobody within the newly-elected hierarchy knew about the newly-erected gulag, masquerading as a bird-sanctuary at the mouth of the Prosser River, Orford.
Veteran campaigner for recreational fishing, and Orford resident Don Paton, has called on me twice in 24 hours to visit with camera, the contentious fence. He says he's become the first port-of-call as word of the fence gets around and is interested in my pics of kids and families having fun earlier this year in the now no-go zone.
Cynically, from my observation post as an Orford resident of 30 years, the only species this new 'bird-sanctuary' will be free of are thylacines. Unless dogs are taught to read the scores of no-dogs signs and dog-owners are hotly pursued by ever-present police officers with drawn-pistols the declaration of this no-people zone is pure absurdity.
Here are the questions being raised that skip to my much earlier TT article of council hush-hush that seems to be a characteristic continuum for the Glamorgan Spring Bay Council. It will disagree, of course as it believes that a glossy, regular newsletter fulfills the role of public consultation. The recent announcement of the East Coast "Cambria" project, an enclave with Chinese investment support, announced in Bejing before in Australia, is one such a project shared between this council and the State government and well below the radar of East Coast ratepayers.
Is there a residual culture within this council that makes fundamental infrastructure decisions without council debate or adequate public consultation?
Does the nod come from the unelected administration, on such matters as industrial development in sensitive coastal precincts? Tassal's occupation of Okehampton Bay is one that springs readily to mind?
Is there inherent development-policy that bespeaks State Government consent for such developments based on universal public apathy towards any controversial development beyond dumbed-down city-slickers?
Does external and internal lobbying on the jobs, jobs, jobs mantra eventually erode the policy-resolve of those who take to the hustings with the best of intentions in mind?
And so the little bird-gulag has provided opportunity for answers to so many questions related to public consultation. At what point should rate-payers and indeed all Tasmanian tax-payers and residents be consulted on all projects of public interest, from flimsy waterfront "keep-out" fences to mammoth-projects as Okehampton Bay's Tassall invasion and the under-wraps Cambria Green project.
A heck of a test for newly-elected mayor Debbie Wisby, her deputy, Jenny Woods and new councillors to bring what Max, also known as 'C' from the latest James Bond movie says 'out of the dark ages into the light'. Wisby has already alluded to a grass-roots perspective during her time at the helm. Wisby has already proven herself as standing against the flow, make that undercurrent on matters she considers in the deep public interest.
A good starting point as 'leader' of the new council would be the unannounced appearance of a light fence at the mouth of the Prosser that will keep kids and kin from doing what they do best on a hot Orford day. From hearsay feedback, councillors knew nothing of it. So who's decision was it that the fence be erected?
Should appropriate public consultation be part of a grass-roots era, then I can see many flags flying in Wisby's favour, should she, sensibly, tear down the gulag fence until questions are asked and all related fence-matters, put to the new council
Paton rightly sees it as her leadership litmus-test. Me too.
Paul Tapp From humble beginnings in a Fingal Valley mining town, Paul Tapp's ambition to become a journalist was denied him before being conscripted into national service and serving as an infantry rifleman in South Vietnam in 1967. His photographs and captions to The Examiner Newspaper during his service were intercepted by the Defence Force and stamped as official PR until Paul produced negatives of ownership. And thus his career began. He was the only journalist to receive the State's major award for broadcast and print journalism, eventually pursuing a career in Government press secretariats in the NT and in Tasmania. In retirement he investigated the police killing of Joe Gilewicz in 1991, where his work was taken to Parliament by Peg Putt MHA, eventuating in a Commission of Inquiry. Latterly his probing into the disappearance of Lucille Butterworth was the catalyst for a coronial inquest into that matter. Paul continues to 'keep watch' and contribute material to the Tasmanian Times.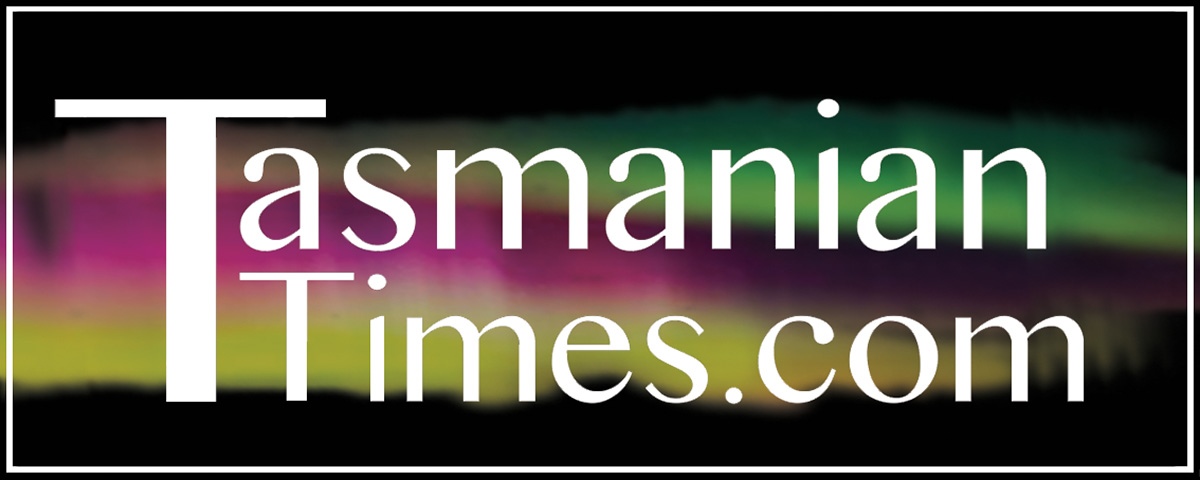 Author Credits: [show_post_categories parent="no" parentcategory="writers" show = "category" hyperlink="yes"]