Looking through a lens of lead (Pb), Mr. Hanks of Pioneer, who is a customer of TasWater, recently received a letter from TasWater, dated September 17, 2018, which states that the results of a test TasWater conducted in 2014, shows Mr Hanks' roof paint to contain a high component of lead (Pb).
This is the first time Mr Hanks has ever received this information in writing.  TasWater's letter of September 17, 2018, reads:
'Please find attached the report for test results taken in 2014 for lead in the paint of your roof… These tests were taken prior to TasWater installing the tank at your property in 2016.  The report shows that there is 6650 mg/kg of lead in the paint… so the sample is almost seven times the limit set out in 1997'
All representations to TasWater in recent times for this information, and for a remedy to Mr Hanks unsatisfactory roof, were ignored by TasWater's CEO, Mr Brewster.  This letter from TasWater was provided to Mr Hanks only at the direction of the Ombudsman, who has been investigating Mr Hanks' case.
Without any water tests at Mr Hanks' property until August this year, TasWater confirm in this letter that since 2014 they have had full knowledge of  Mr Hanks' unsafe roof set-up for the collection of drinking water, as per the Pioneer Service Replacement Scheme (PSRS).
The original 2013 agreement between the residents at Pioneer and TasWater was that unsatisfactory roofs would be replaced or repaired.  To the contrary, TasWater have fitted rainwater tanks to obviously unsatisfactory roofs.
In TasWater's letter of September 17, 2018, Mr Hanks was not offered any remedy to replace his lead-painted roof.  Only this:
 '…we would like to revisit your property in six months to take further samples from your water tanks for lead testing as a precautionary measure.'
 In the most recent written statement about the Pioneer Service Replacement Scheme (PSRS), dated June 8, 2018, TasWater's Juliet Mercer writes that the PSRS is complete.  Ms Mercers states:
'The Pioneer Service Replacement Scheme… is now complete, and has been delivered in accordance with the expectations determined by the Pioneer community in 2012 and in consultation with the regulators.'
At the time of Ms Mercer's letter, TasWater were aware of Mr Hanks' adverse paint test result for lead (Pb), and they had known for four years, according to their letter of September 17 to Mr Hanks.
But TasWater had not conducted any water test whatsoever at Mr Hanks' property, not in all of these years since they installed a rainwater tank as part of the PSRS.  TasWater were aware that Mr Hanks' roof paint contained lead at almost seven times the legal limit, but they provided no testing, no remedy, and in their letter of June 8 this year, they stated unequivocally and defiantly that the PSRS was complete.
Mr Hanks disputes that the paint test was conducted in 2014, as TasWater state.  Mr Hanks says that TasWater carried out this paint test in 2016, after his rainwater tank was installed by TasWater.  This may be an important legal point, because this would mean that Mr Hanks signed the PSRS contracts before a paint test for lead (Pb) was carried out by TasWater.
Mr Hanks says that when the paint test was taken, a lady from TasWater visited him at his home to advise him of the high lead (Pb) paint result.  Mr Hanks says her visit lasted no more than five minutes, and that she did not offer any remedy to the unsafe roof catchment, notwithstanding the agreement between TasWater and Pioneer, that all unsatisfactory roofs would be replaced.  Mr Hanks says he was made to feel like it was his problem, and that it was his fault for being a pensioner who lives from pay-check to pay-check.  Mr Hanks was advised verbally only, with no written document of results offered to him whatsoever.  Mr Hanks was left with no support at all.
In my letter of July 17, 2018, to CEO Brewster and others, including Chairman Hampton, I advised:
'At least three homes that I (Tim Slade) am aware, new information to me in the past weeks from interviews, are confirmed lead-painted roofs.  11 Main Road… 58 Main Road… 19 Main Road…'
 CEO Brewster failed to reply to this letter at all.  No reply was received from any person at TasWater.
Furthermore, Mayor Howard, Chairman Downie, and Minister Gutwein, all ignored requests by me to contact the owners of these homes at Pioneer.
In a letter from Juliet Mercer of TasWater, September 12, 2018 – a response extracted only after an official complaint was lodged internally at TasWater by me, for failure to reply – Ms Mercer writes:
'TasWater is working with individual residents in Pioneer as we review available information relating to the Program… As you are aware we have revisited a number of roof samples taken at that time and we are committed to addressing any issues with individual residents… TasWater believes the issues you have raised have been addressed many times in writing and we will not be providing any further commentary.'
Pioneer is one of Tasmania's tiniest towns, and with potentially the lowest education and average income in the state.  Sadly, the denial of rights to customers, and the rewriting of history by TasWater, fronted by CEO Brewster, has become a trademark of their practice at Pioneer.
The truth is that, from the three confirmed lead-painted roofs at Pioneer, only one resident is receiving any practical assistance from TasWater, this in the form of new roofing material, but with no assistance to pay for labour to have the material installed.  This roofing material has not yet been delivered, nearly 6 years after the first alert for lead (Pb) in 2012.
The other two residents are not being helped by TasWater.
And TasWater refuse to conduct tests for the remainder of Pioneer, so there are likely to be other cases of lead-painted roofs collecting rainwater for the purposes of drinking.
Readers may wish to consider if there exists in Tasmania any other suburb or town wherein a customer of TasWater is required to pay for his own remediation of an unsafe drinking water supply, contrary to an agreement between TasWater and the customers, and while the customer continues to pay charges for water and service associated with the leaded reticulated supply?
At the front of mind we should understand that this grossly unsatisfactory response is the best case so far at Pioneer, with other similarly affected residents receiving nothing at all.
And of course, because TasWater will not initiate tests for roof paint or water at Pioneer, there will be other residents who are not aware that their rainwater set-ups may be contaminated from lead (Pb) paint.
Further to this,  TasWater has stated in writing, in their letter of June 8, 2018, that it was not the responsibility of TasWater to conduct roof paint tests for lead (Pb), but rather, that it was the customer's responsibility to ask for this test. 
But according to a provisional legal opinion provided to Pioneer in recent weeks, under general law this position by TasWater –  to the effect that they have no duty of care – does not hold water.
This provisional legal advice, from an eminent Tasmanian lawyer, states clearly that TasWater had a duty of care to test for roof paint, given that the roof structure is obviously an integral component for the collection of drinking water, as per the PSRS for TasWater customers.
This legal advice states that general law will trump the unbalanced contract provided to residents to sign, if tested in the courts.
But when TasWater quotes a 99% service compliance state-wide, Tasmania's public servant overseers put down their pens.
In the Premier's first written reply to me since 2012, notwithstanding numerous letters from me to him over years, Premier Hodgman, September 10, 2018, writes:
'…TasWater is the authority responsible for dealing with the matters you have raised… the Government cannot involve itself in TasWater's operations and is not able to compel it to provide you with a response… If you have a public health concern, you are welcome to report this to the Public Health hotline on 1800 671 738… I am happy to hear from you regarding and new matters you wish to raise, but neither myself nor any other Government Minister will be responding to further correspondence from you on this issue…  Sincerely, Hon. Will Hodgman MP'
 In his letter to me, Premier Hodgman made no offer whatsoever to write to TasWater on behalf of Pioneer, nor did he offer to write to the DHHS.
With no other choice available to me, I rang the hotline number…
It was confirmed to me in this conversation, September 21, 2018, with the DHHS' State Water Quality Officer, Cameron Dalgleish, that these issues at Pioneer have not at any time been forwarded by TasWater to the DHHS for consideration.
Mr Dalgleish confirmed that he is completely unaware of any issue related to lead-painted roofs at Pioneer.  During our extended conversation, Mr Dalgleish promised to contact TasWater to investigate.  A subsequent letter to me from the DHHS confirms that this investigation is now active.
Returning to the individual case of Mr Hanks, in a letter from Mr Hanks to CEO Brewster, August 31, 2018, the day after the Ombudsman-initiated visit from TasWater to conduct water testing, Mr Hanks wrote:
'…this (TasWater) tank will be mostly fresh, safe water at the moment, since I paid to have it refilled from the local tanker man only very recently, in June.'
 However in TasWater's letter to Mr Hanks, September 17, 2018, where he is provided with paint and water test results, TasWater make no mention whatsoever of this important qualification by Mr Hanks, that any sample taken from this tank will not be accurate, nor valid, because the water was not sourced from the roof, but was delivered by the local tanker man after Mr Hanks ran short of water.
In TasWater's letter of September 17, Ms Sophie Rowlands states only this:
'…attached are the test results of water samples taken from the two rainwater tanks at your property on 30 August, 2018… The results all measured below the Australian Drinking Water Guidelines' health limit of 10 ug/L, and therefore do not represent any risk to health and do not warrant further immediate action by TasWater.'
The test results of Mr Hanks's second 'private' tank, according to TasWater, are within safe limits in relation to the Australian Drinking Water Guidelines (ADWG).  However Mr Hanks, in a letter to the Ombudsman, October 9, 2018, questions the sampling method used to test for lead (Pb) on this tank, whereby water was scooped from the top of the tank, rather than from the outlet at the base of the tank.
Mr Hanks awaits the Ombudsman's response…
There has been no further movement from TasWater in relation to the provision of a mini-treatment plant (UV/ chlorine) at Pioneer, like those built recently at nearby Herrick and Gladstone.
TasWater have stated that they will not build a mini-treatment plant at Pioneer because the PSRS is complete, and because, as per TasWater's letter of June 8, 2018:
'…the township of Pioneer has been removed from our Serviced Land.'
However, this is opposite to the written promise by TasWater to residents in 2016, in a colour brochure sent to all residents.  TasWater's brochure, titled 'Pioneer Service Replacement Program – Community Update, 2016', promises the following:
'When the service replacement scheme concludes, Pioneer properties will be removed from TasWater's serviced land area…This move will not prevent Pioneer residents from benefitting from future infrastructure upgrades.  TasWater is committed to engaging with Pioneer residents if there are any potential benefits arising out of the Small Towns Water Supply Project.'
The TasWater brochure goes on to say:
'As discussed at the October 2015 community meeting, we are looking at long-term water supply options for a number of small towns across the state, including Herrick and Gladstone.  We will be looking to discuss these options with our customers in those communities next year… We are mindful of any options that have a regional application – in this case, treated water options that may potentially benefit Pioneer – and we will keep residents up-to-date as we work towards finalisation of these options.'
 These facts of history at Pioneer in relation to TasWater are of course particularly important in light of the poor and unethical practices of delivery for the PSRS by TasWater, led by CEO Brewster.
Further to this, the Jacobs' Report, a report unknown to the resident at Pioneer until this year, was commissioned by TasWater in 2015 to test the various options for water delivery to Pioneer.  The report confirms, on page 33, that Pioneer could be included with Herrick and Gladstone within the plan at that time, to connect these towns to the Ringarooma Valley Scheme, via Winnaleah.
The Jacobs' Report states that the cost to include Pioneer would have been comparable to the money spent by TasWater to service other small towns, such as Avoca, in terms of costs per house.  The Jacob's Report also confirmed that this option for Pioneer was viable from an engineering point-of-view.
There has been no meeting so far between TasWater and the Dorset Council, even though the Council held a public meeting with residents ten weeks ago, on July 18.
My e-mails on a key question of complaint to Dorset's General Manager, Mr Watson, have gone unanswered in fifty days, nothwithstanding two replies from Mr Watson and several e-mail reminders from me.
My central question to Mr Watson of August 20, 2018, was as follows:
'I wish to bring to your attention that many of your alderman, and indeed the Mayor, are persistently failing to acknowledge important, polite, factual, detailed and considered e-mails on a serious long-standing issue here at Pioneer.  What will you do to correct this?  Does your Code Of Conduct govern this?'
 Mr Watson has failed to make any mention of these questions, nor his planned actions.  In Mr Watson's e-mails to me he has made no reference to the Code Of Conduct, as I cited; nor did he refer me to the appropriate independent complaints forum.  To this day I have not received advice from the General Manager on this matter.
Further to this, the tone of Mr Watson's e-mail to me on August 22 was of concern to me, especially as my letter to him was polite, factual, and, indeed, it was the first e-mail I had ever written to him.  Mr Watson wrote to me:
'I have answered your questions and I do not intend to engage in any further discourse with yourself on this matter…'
It is noted by me, however, that following my e-mail to Mr Watston on August 20, 2018, the e-mail responsiveness of Mayor Howard and a few of the councillors improved.
Repeated e-mail representations to Chairman Downie, Owners' Representatives Group, were variously ignored or deflected, in line with previous historical representations to Mr Downie for Pioneer.
My e-mail to Mr Downie on September 21, 2018, made a final desperate plea.  I wrote:
'…please…represent Pioneer without further delay.  If this is not forthcoming from you, regrettably a Code Of Conduct complaint will be lodged against you.'
 No reply from Mr Downie, but then, after a final e-mail from me on October 3, to ask of his representations for Pioneer in the previous twelve days, Mr Downie replied:
'Hi Tim.  Thank you for your email.  I shall take your issues up with Tas Water.  Cheer David.'
 Pioneer awaits documentation from Chairman Downie to verify that he indeed does make a sincere representation to TasWater on our behalf.
The Mayor of Dorset has advised me that a meeting will be held between TasWater and Dorset Council, after the upcoming Dorset Council election.  The meeting will be to discuss the possibility of a mini-treatment plant at Pioneer.  My discussions with the Mayor to date do not indicate that he wishes to raise the issue of lead-painted roofs with TasWater.  As such, even if a mini-treatment plant is built at Pioneer, which is certainly not a certainty at this time, or even on the table, then this will likely take at least one year to be completed.
So what of the lead-painted roofs collecting rainwater in the meantime?
With the Chairman of TasWater, Miles Hampton, due to retire in November, only one month from now, the people of Pioneer can only wonder if he will ultimately show the leadership qualities he has received awards for in the past.
Will Chairman Hampton return to his statutory declaration of March 15, 2017, where he stated his professional view about Pioneer?  Chairman Hampton wrote:
'I advised the Treasurer that based on our learnings in regard to Pioneer and Mountain River, tanks were not considered to be an equitable and viable solution and that TasWater would look to find ways to provide the remaining towns with compliant reticulated drinking water. The Treasurer noted this advice but no support was offered to address the issue.'
And Will Chairman Hampton act to sanction the CEO of TasWater, Mr Brewster, or else relieve him of his role as CEO for good, for the documented failures and disguises, historic and current, in relation to Pioneer?
If Chairman Hampton does not act before his last day, what will be his legacy to Tasmania?
Tim Slade lives at Pioneer.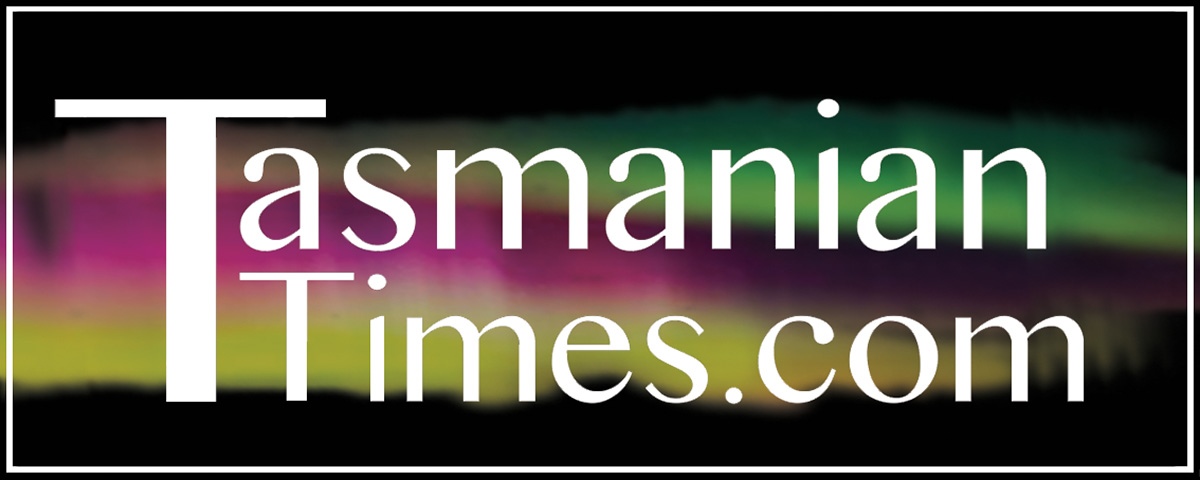 Author Credits: [show_post_categories parent="no" parentcategory="writers" show = "category" hyperlink="yes"]