Letter to …
Chair, Mr Rob de Fegely
The Board, Sustainable Timber Tasmania
Level 1, 99 Bathurst Street
Hobart, Tasmania 7000 
4th Oct 2018
Re: STTas ~ GPL Settlement – secretive and in bad faith
Dear Sir,
I was a grower investor in the Gunns Plantations MIS schemes. Some of my Project 2002 woodlots were established on state land at the Riverlea coup. These were Eucalypt Pulpwood and Veneer lots, for which a pruning premium was paid, and from which clearwood was to be extracted at final harvest.
Responses to my requests for information from STTas Engagement, Land Property, General Counsel and the Minister's Chief of Staff have been wholly inadequate. Not only will they not disclose the settlement terms, but they will not disclose who signed the settlement and was ultimately accountable. I presume that must be the Board you chair.
My out-of-pocket investment was ~$7,000 /ha. These lots were performing above forecast, which was for yields of ~100m3/ha at thinning, ~500m3/ha at clearfell, and with a Mean Annual Increment of ~30m3/ha/pa. In 2018, I see that lots in the Riverlea plantation are being thinned and at current stumpage of ~$30/m3, are therefore returning net ~$3,000/ha. Further should the remaining timber achieve even $100/m3 at stump, final clearfell will return a further $50,000/ha. It should be noted that the fraction suitable for solid furniture returns may be as high as the $2500-$3,000/m3 cited in Pulp to priceless, UTAS News, July 2017.
Yet I received ~$100/ha from the Liquidators (PPB Advisory), after Forestry Tas / ST Tas refused to settle on the basis of establishment costs, let alone valuation of the asset. Whether PPB were negligent in allowing land rent to remain unpaid and GPL to default on the lease agreement, or not, FT/STTas was complicit in the very poor outcome and acted in bad faith throughout.
Seemingly, taking advantage of the situation, any sale by the liquidators prior to or after default was obstructed. Further, rather than then assume ownership of the forestry rights at valuation less outstanding rent, some paltry, secret settlement was reached at a figure vastly smaller than the $39,000,000 sought by the Liquidators – perhaps 14,000 ha @ $100/ha or $1.400,000 at best.
Even a small fraction of these plantations, ~one tenth at thinning harvest was sufficient to offset the accrued rent due plus costs, which is now being been returned many times over in the thinning of these same plantations. The MIS holdings appear to have been caught up with other GPL liabilities related to native forest offtake, without any due regard to their provenance and grower stake in the outcome.
Contrary to the governance principles espoused by this government business enterprise, and with the persistent secrecy surrounding the mediation and settlement with the Liquidators, the integrity of the STTas Board must be called into question.
At its early convenience, I request that the STTas Board publicly:
Affirm its adherence to its principles of integrity
Disclose which accountable party(s) endorsed the settlement with PPB
Disclose the settlement figure and terms reached with PPB
Justify the basis for the poor settlement
Apart from the perceived theft by government, for me the circumstances constitute a serious betrayal. Without the early foresight of 2002 growers to establish plantation timber for value-adding in Tasmania, the accounts of STTas would be so much worse; to take advantage of them is contemptuous.
Yours forsakenly,
     4/10/18
Trevor Burdon
Invest in Tasmania – bah!
Trevor Burdon is a Business and IT Consultant, who most recently was decommissioning Telstra's original Silver Lining cloud. Resident in Melbourne he expects to eventually return to Tasmania when he can see a clearer sky over a better government. Though critical of Gunns, he invested in early MIS schemes to protect heritage forest and provide resource for new value-added industry. On ASIC's pathetic advice that he complain in Court, he appeared at the commencement of the Gunns Plantations Liquidation (Proceeding SCI Vic 2013 2095). Uniquely, as an individual grower investor, he has been in attendance ever since, alongside the properly-resourced Liquidators and Receivers counsel at the bar.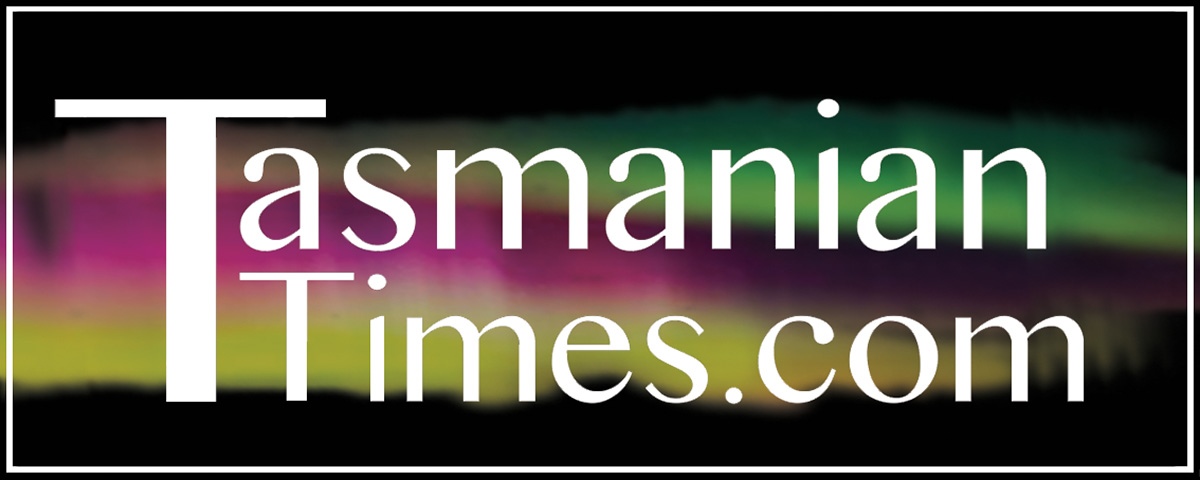 Author Credits: [show_post_categories parent="no" parentcategory="writers" show = "category" hyperlink="yes"]