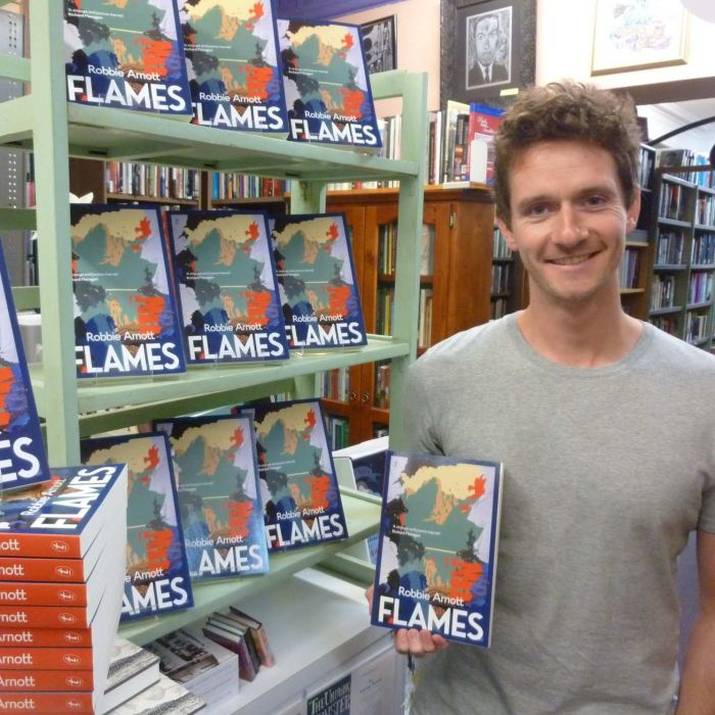 It's impressive when you have the 2014 Booker winner praise you … Writer Richard Flanagan said of Flames by Robbie Arnott: 'A strange and joyous marvel.'
But that is exactly what Flames is … 'Strange and joyous' …
Let's set the scene, from the back-cover blurb:
'A young man named Levi McAllister decides to build a coffin for his 23 year-old sister Charlotte … who promptly runs for her life. A water rat swims upriver in quest of the cloud god. A fisherman named Karl hunts for tuna in partnership with a seal. And a father takes form from fire.'
This is a most unconventional book … Robbie writes incredibly well, such that you intuitively want to know what happens next …
Let's quote from it …
… In the bedrooms they found proper highland jackets – thermal, fleece lined, waterproof – and with the sky clear of storms and with nothing else to do they went out into the winter. Black spurs of the mountain range poked high and sharp above them, daggering up into the pale sky. The sheer cliffs that fell away from these peaks revealed great faces of jagged Jurassic rock. Down where the land was less vertical snowgums gnarled their way out of the frozen dirt, their trunks a patchwork of grey-brown-green, as if all the colours of the forest had poured themselves into a single species of tree. Small bushes huddled among these low gums, and between the trees and bushes currawongs flapped. their white tail feathers contrasting against their black plumage and yolk-yellow eyes …
A completely different style is Rachael Treasure's Down the Dirt Roads …
Once again, set the scene, from the back-cover blurb:
'Country girl and best-selling novelist Rachael Treasure had worked hard to build a long-dreamed-of-lifestyle on her own patch of dirt in Tasmania's rugged and beautiful wilderness. But through the breakdown of her marriage, Rachael lost her family farm, and, in her words lost her way of life. Taking her two kids and her dogs, she left the beaten path. Intensive farming, men on the land and women in the home – everywhere Rachael looked she saw ongoing harm to the soil and the foodchain. By going down the dirt roads and getting back to grassrooots, she discovered another way to live on the land. Down the Dirt Roads starts as a heartfelt and moving insight into the life of a single mother displaced from her home, and becomes a groundbreaking, powerful book about healing, health and hope that presents a practical and positive vision of what life on our land could become.'
Rachael's journey accords with my own, held for at least four decades from my teen years – apart from 15 years in a reversion to fundamentalist Christianity – I have long been into a belief that it was the Feminine as opposed to the Masculine who should now be dominant.
But as Rachael says, "It's the blokes … The journey had left me questioning everything about myself, my agricultural industry and dismissed the power and gift of women and desecrated Mother Nature so brutally."
And question Rachael does … rejecting the blokes' view that more and more chemical fertilizers and more and more of traditional ways of farming are the way to go … a generational perspective that has led to the trashing of too much of Australia since the invasion of Europeans in 1788. Thank heavens there is resistance … Aboriginal ways of burning which produce lower temperatures are increasingly being favoured.
God, if the Aboriginal ways had predominated Australia would look entirely different.
I believe Aborigines lived an absolute harmony with the natural world. After all they'd been at it for 60,000 years …
Aborigines could not understand Europeans' propensity to use waterways as sewers. To Aborigines waterways were sacred … and Aborigines were the first astronomers, navigating by the stars for 60,000 years.
Unless we learn from Aboriginal ways … I reckon we are doomed.
But whiteys know best. The arrogant assumptions of whitefellas …
Let's hear from Rachael again …
"Most of the young ladies sitting inside the red-brick walls of the auditorium were being steered towards university pathways such as science, nursing, law, medicine, accounting, computing – areas that are all worthy but skewed towards economics and science. And they are all areas that don't produce food.

In our education system there is no formal pathway to teach feminine wisdom. This wisdom was once part of ancient food production knowledge that women held, but has been lost to society around the world since agriculture was hijacked by corporations after World War II.

Nowhere in the masculine education systems are there places to teach women about holistic farming. The movement to import such knowledge is grassroots and organic, and in some third world countries bound by governments that support big seed and chemical companies, such teaching, wisdom sharing and seed sharing is even considered rebellious.

Even the agricultural college I attended in Orange, which at times to me felt more like a dating service for blokes in need of good farmer's wives, has closed most of its rural course component … There are many vibrant, clever young women agronimists, scientists, researchers and administrators who are working in agriculture, but their belief systems and inner ideology are mostly founded on masculine principles and systems, and they are taught in universities that have rigid systems locked into technology as the answer to our global food shortages. Blokey roads of thought …"
This is a very, very interesting book …
Now to the Finegan Kruckemeyer …
Finegan has had 88 commissioned plays performed on six continents and translated into six languages. His work has enjoyed seasons in over 100 international festivals, eight US national tours and at the Sydney Opera House (six works), DC's Kennedy Center (three works), New York's Lincoln Center (three works), Dublin's Abbey Theatre and Shanghai's Malan Flower Theatre.
He and his work have received 37 national and international awards over the past 13 years, including an inaugural Sidney Myer Fellowship, 2017 Mickey Miner Award for Lifetime Achievement in international Theatre for Young Audiences, 2015 David Williamson Prize for Excellence in Australian Playwrighting, and six Australian Writers Guild Awards.
He has spoken at conferences in Argentina, Australia, Austria, Denmark, England, Indonesia, Scotland, Sweden and the US, with papers published and works studied at international universities.
Here's some testimonials …
(from directors who have commissioned Finegan for two or more works).

New York City, USA: Jonathan Shmidt Chapman
Artistic Director, Trusty Sidekick Theater Company
Commissioned The Boy at the Edge of Everything

"Finegan Kruckemeyer is one of the most imaginative and talented voices writing work for young people in the world today. His ability to craft whole new worlds with words is inspiring, and getting to inhabit those places is a gift for his young audiences, their families and his collaborating artists. Commissioning Fin to write a play not only yielded a brilliant new work for the canon, but sparked a beautiful friendship and artistic collaboration that will only continue to grow. It was a complete joy working with Fin, and I hope to begin another new adventure with him soon."

Hobart, Tasmania: Frank Newman
Former Artistic Director, Terrapin Puppet Theatre
Commissioned Boats, Love and four other plays

'I have created six shows with Fin. His plays always make me laugh and always trigger emotions with his character journeys as well as his lyrical language. If you have the opportunity to work with Fin I would dive right in. He is a joy to work with and is fast, fun and his work speaks for itself; it's high quality!'
Questions …
Why did you write this book?

Tell us about one of the people at the centre of this book, and what makes them interesting.

Why does this book (or this subject) matter to you? Why was it worth spending a year (or five, etc.) of your life on it?

What do you love about this book? What makes this book special to you? Is there a part that makes you cry? Makes you laugh? Is there a part you're secretly most proud of? What is it?

Tell us about any literary influences that went into this work, OR, tell us what other books this book joins in conversation.

Who else should love this book? Describe the reader who ought to know about this title.

What do you hope this book can impart to its readers?

How did your work on this book change you?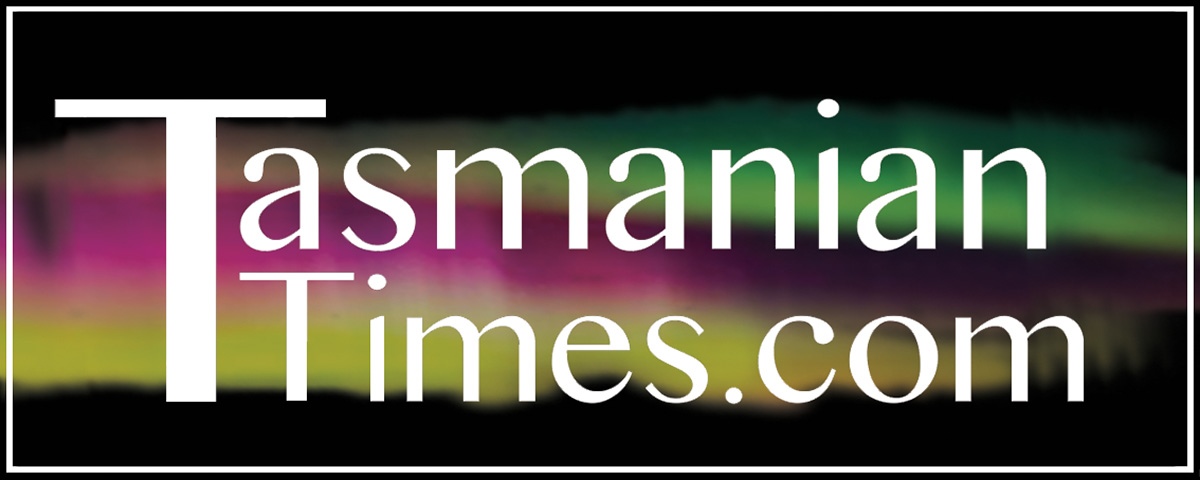 Author Credits: [show_post_categories parent="no" parentcategory="writers" show = "category" hyperlink="yes"]