*Pic: Site of the proposed Grand Canyon cable car at the junction of the Colorado River and Little Colorado River. The cable car route followed the ascending ridge on the left hand side of the photograph.

Satire: Andrew James …

*Pic: ROB WALLS. Richard Flanagan's memorable speech to an anti-cable car rally in Cascade Park a month ago. The speech was before thousands of people. Read the speech: HERE
First published August 20
Earlier this year I visited an area in the Grand Canyon where a development akin to our own kunanyi/Mt Wellington cable car proposal was being debated.
Initiated in 2009, it entailed a cable car that would descend from the canyon rim to its floor, and associated facilities.
In contrast to kunanyi/Mt Wellington, where there is already a good road to the summit, there is no similar ready vehicular tourist access to or from the canyon floor.
Also in contrast to Hobart, where the economy is healthy, the indigenous people around the Grand Canyon suffer disadvantage similar to that experienced by too much of Australia's Aboriginal population.
The wider Navajo economy is now based primarily on coal mining, and they were fully aware of the impending closure of one major mine and that the future of the coal industry looks grim.
The cable car proponents promised up to 2000 jobs, a sales outlet for local crafts-people, and injection of $US 50-95 million into the community annually.
The Navajo Nation is entirely receptive to tourism, its own Hospitality Enterprise already operating several properties, including three motels, a lodge and a travel centre.
The Navajo tourist enterprises are all located where they do not mar the scenery, character and social value of the canyon, but the cable car threatened all these values.
There was deep local concern about its impact on the environment and an area considered sacred; dubious tactics being employed to advance the project; the credibility of its proponents; and lack of commitment to significant disbursement of profits to assist local people or aid in land management.
In June 2012 the proponents unveiled more details amid much fanfare, but, as in Tasmania, the best they could come up with years after first floating their proposal was a glossy computer-simulated advertising promotion, a quest for secrecy, and a promise that it would be operational by May 2021.
Despite its economic needs and enthusiasm for tourism, the Navajo community was not going to be easily hoodwinked into embracing the agenda of a commercial group that sought to profit at the expense of deeply-held social and spiritual values.
The Hopi tribe also felt that construction, and having the gondola pass over sites they considered sacred, meant the development would "irreversibly compromise" their "tranquillity and sacredness".
The Havasupai people, whose own commercial tourism enterprises are also sited and conducted in a way that respects their traditional values, consider the entire Grand Canyon to be sacred: "It is where the blood of our ancestors is buried and their spirits still reside. Those who drink from its waters share in our history and experience the essence of my people. As children, we learned that Havasupai are the protectors of the Grand Canyon."
Despite the economic carrot being dangled, and a history of having for too long lived in near third world conditions, in October 2017 a special meeting of Navajo and Zuni representatives voted 16-2 against the cable car.
On 24 February 2018 the Navajo legislature voted 55-0 against it, finally skittling the project – unless some avaricious new promoter tries again some years hence to foist it onto those who would be most disadvantaged, as has become the Tasmanian custom.
The weight given to social and spiritual values in the Grand Canyon contrasts strikingly with the scant regard they are paid in the kunanyi/Mt Wellington case.
When the cable car proponents here propose only a flora and fauna study of their road-line, they epitomise this disregard.
Would plants and animals also be the limit of the studies they would consider appropriate if they proposed to tear down St David's Cathedral in order to build their base station on that site?
Or, if they would consider embracing the social and spiritual at St Davids, then why are they so dismissive of the concerns of indigenous Tasmanians for their kunanyi/Mt Wellington?
The descendants of those who arrived here as colonial boat people generations ago have now also had sufficient time to develop their own forms of attachment to our mountain.
So many of us are deeply moved in intangible ways by the mountain presence that greets our waking eyes; whose forests absorb our thoughts and souls; whose misty crags remind us of the mystery of existence; and upon whose silhouette against the night sky we gaze at days end.
And I am far from alone in knowing that my parents' ashes lie scattered in the peace of the mountain, in my family's case also the place where once they courted.
Such values are part of the fabric of our community, but despite having already been partly documented through such volumes as Emily Stoddart's book The Mountain, a peoples perspective, various photographic essays, and a formal social values and landscape assessment by the Wellington Park Management Trust, they have been ignored during the current debate.
There is a vast tower of social values and spiritual meaning hidden in plain sight at kunanyi/Mt Wellington.
Those who see the mountain as merely a shop counter upon which to install the cash registers they perceive as their ticket to fame, riches or political office would like to keep it hidden.
They are aided by the fact that for some the mountain is just an unconsidered lump of rock that blocks the afternoon sun, that they seldom if ever visit, and which seems to them sufficiently useless and valueless that it may as well at least serve as the scaffold for a few minutes of joy riding before being forgotten about again.
Should we allow commercial bungy jumping off St David's Cathedral because the vast majority of the population does not worship there, and hence can easily be out-voted and disregarded? Even those who are not themselves Christian recognise that to do so would be grotesque and wrong.
Is it really appropriate to resolve such debates by a simple majority, according the same value to the vote of those who use and are deeply connected with the mountain as we accord to the votes of those for whom it is largely irrelevant?
The proposed abuse of the Grand Canyon was held in check not by reductionist science but by the intangible values locals felt for the place.
But here the only intangible value the mainstream tourist industry and government seem to regard as warranting consideration is the love of money – mere love of our home is disallowed.
Many of their tourism ideas are also ill-informed, founded on century-old developments in the national parks of the USA, despite these old developments now generally being perceived there more as pre-existing management issues that need somehow to be accommodated rather than as desirable directions for the future.
Contrary to attempts here to spread the impression that such developments are inevitably embraced by other communities with a mature tourist industry, my recent observations of management in a number of US parks indicates that those who must now try to cope with the mistakes of the past have no wish to revisit the bad old days.
Nor should we introduce them here at the behest of those who would have us believe that the old and discredited is new and highly desirable provided it can put money in the pockets of a select few.
*Kevin Kiernan is a geomorphologist with a particular research interest in mountain landscapes from tropical to polar latitudes. Applied work has included extensive involvement in the Tasmanian forestry system and also in nature conservation.
• Greens Move to Reject Major Projects Legislation and Enshrine Public Say on Planning Tasmania is at a crossroads, its environment and way of life under unprecedented threat from big development interests lured here by the Liberals' 'open for business' mantra and willingness to keep Tasmanians in the dark. The return of Parliament coincides with both the Hobart City Council's decision on the cable car tonight and the Town Hall meeting about the proposed Cambria Green development, and the future of Tasmania's East Coast tomorrow …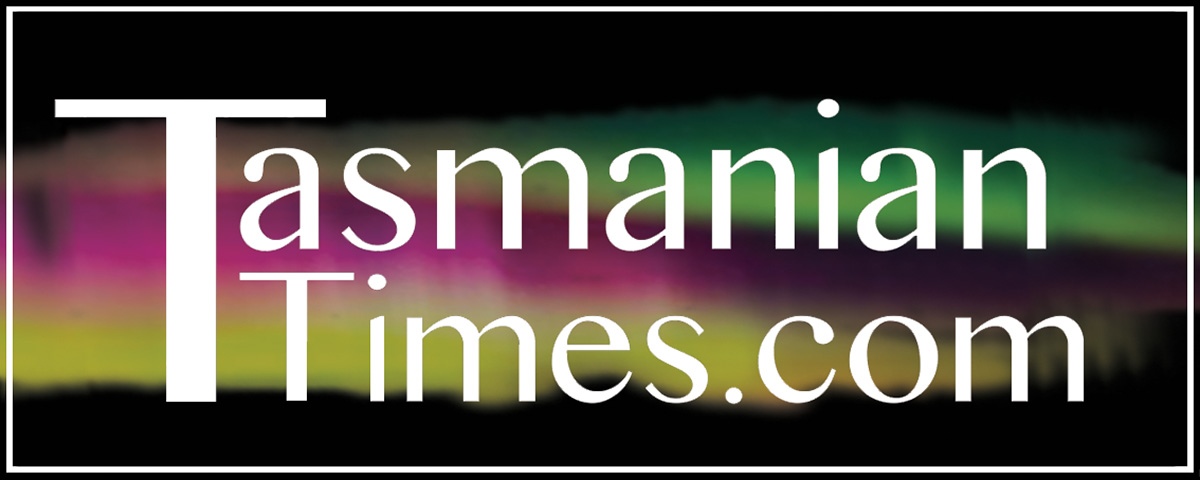 Author Credits: [show_post_categories parent="no" parentcategory="writers" show = "category" hyperlink="yes"]