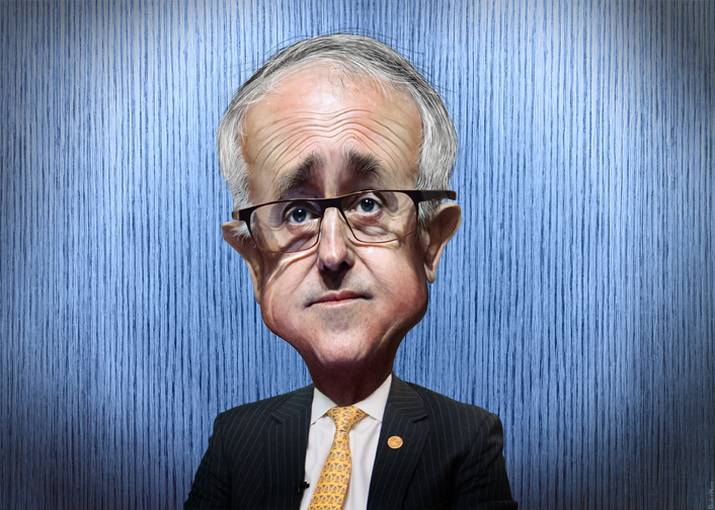 First published April 28
The two-page letter from the banks was received on the same morning as the Cabinet Meeting of Thursday 30 November, and which was immediately followed by a press conference.
The draft Terms of Reference was issued two days later on Saturday morning, 2nd December.
I suggest that for this to occur all parties must have been aware of the Terms of Reference before the Banks sent the letter requesting an enquiry rather than a Royal Commission.
The Royal Commission could then be gifted to PM Malcolm Turnbull and his party as their solution, one motivated by questions in the press conference.
In this carefully worded document the Banks agreed to preserve the Prime Minister's skin [i][b]only after they had colluded over the drafting of the Terms of Reference.[/i][/b]
Brian Hartzer, the CEO of Westpac, stated that the Prime Minister made the first move. I suggest that he is correct.
I ask Commissioner Kenneth Hayne to raise this matter in his Royal Commission.
TRANSCRIPT Press conference before lunch 30 Nov 2017
Parliament House, Canberra
Prime Minister and Treasurer
[i]PRIME MINISTER:[/i]
"Now, the chief executives and chairman of the big four banks have written to us, asking the government to step in, end the uncertainty and ensure an orderly process that addresses the concerns.
"Cabinet has met this morning and is determined that the only way we can give all Australians a greater degree of assurance about the financial system is through a Royal Commission into Misconduct into the Financial Services Industry. Only the government can ensure that a Royal Commission is created with responsible, comprehensive terms of reference, established and respected and capable Commissioners and enough resources to do the job.
"Now, this will not be an open-ended Commission. It's not going to put capitalism on trial, as some people in the Parliament would prefer. And we will be giving it a reporting date of 12 months. This should not be a Commission that runs forever, costing many hundreds of millions of dollars, as would've been the case under some of the proposals.
"The Terms of Reference will ensure a responsible but comprehensive investigation into how financial institutions have dealt with cases of misconduct in the past, and whether those examples expose issues in terms of the cultural and governance issues in terms of the regulation and supervision of the industry.
"It will cover the nation's banks – big and small – wealth managers, superannuation providers, insurance companies. It will be a comprehensive inquiry.
"I will be appointing a distinguished former or serving judicial officer to lead the Commission. We'll be asking the Commissioner to deliver a final report by 1 February 2019."
[i]THE HON. SCOTT MORRISON MP – TREASURER:[/i]
"Our major banks are more than a third of the market cap of the ASX, almost nine per cent of our economy, employ over 400,000 people and they have some 17.6 million customers.
"… But the nature of political events means the national economic interest is now served by taking what I describe as a regrettable but necessary action.
"Politics is doing damage to our banking and financial system, and we are taking control as a government to protect the strength of our banking system through a properly constituted inquiry on these terms of reference. Rather than the alternatives as presented in other's commissions of inquiry proposals that would be subject to the vagaries of politics, which would do harm and already has to date.
"In coming to this view I have consulted not only with Treasury, but I also consulted with the Governor of the Reserve Bank and the Chair of APRA, who agree this is a regrettable but necessary course of action now to take control, given the uncertainty, disruption, and damage being done by political events. Also confirmed by the banks in their communication to me which has already been communicated to the markets."[/i]
[i]JOURNALIST:[/i]
"Prime Minister, do you stand here regretting having to do this? Are you regretful?"
[i]PRIME MINISTER:[/i]
"I agree with Scott. This is essentially a regrettable but necessary action."
[i]JOURNALIST:[/i]
(Interjections)
[i]PRIME MINISTER:[/i]
"Just let me finish. But it is clear that the speculation and the uncertainty and the politics around this issue require the government to take control of the inquiry issue, have a properly constituted inquiry, which is a Royal Commission, and get this matter addressed and that's what we're doing."
[i]JOURNALIST:[/i]
"Prime Minister, what communication have you had with the big banks prior to this letter being sent?"
[i]PRIME MINISTER:[/i]
"Well, Scott can answer that."
[i]TREASURER:[/i]
"In terms of our decision to undertake a Royal Commission, that has not been communicated to the banks until this very minute. As people are aware, I've been holding discussions with banks as part of the job of being Treasurer over many years, but particularly most recently.
"But this issue has resulted following the communication that you've now all seen, and that is a position the banks have come to their own volition and it adds, as I said to the advice and consultations I've had with the Governor of the Reserve Bank and the APRA Chair."
[i]JOURNALIST:[/i]
"Did you ask for or encourage this from the banks?"
[i]TREASURER:[/i]
"No, this was offered by them voluntarily."
[i]PRIME MINISTER:[/i]
"Scott can handle that."
[i]TREASURER:[/i]
" … Well, let me deal with the question of cost first, we will be allocating $75 million for the purposes of this Royal Commission. That's the estimate of our cost. We'll be making that available for the Commission."
[i]JOURNALIST:[/i]
"Prime Minister, what has happened in the last week on this issue, that has made – what is this politically uncertainty that's become so terrible you got to act now. Since a week ago, you were still dismissing a call for a Royal Commission?"
[i]PRIME MINISTER:[/i]
"Well you know government's policy remains the same until it's changed, Laura. That's the first point. This was a decision of the cabinet which has just concluded. So that's the first point I want to stress to you.
"Obviously, there's been a lot of changes in the political environment here. We've got two by-elections underway. Our numbers are down in the House of Representatives. You all understand the political circumstances and our job is to manage these issues and lead on these issues in a way that protects the national economic interest of Australia and all Australians.
"That's our job and that's the judgement we've taken, and you can see, you can see that the banks have come, they've come to a conclusion that they believe that it is best to get on and hold an inquiry.
"I think people are recognising that the nature of the political environment has created a sense of inevitability about an inquiry. There's been a lot of uncertainty, a lot of speculation and that is why it's best – while we don't relish this decision – nonetheless, we have to act in the national interest, protecting Australians' economic future and that's why we have taken the decision we have."
[i]TREASURER:[/i]
"Can I just add to that? Together with the Prime Minister – I'll answer the question – in relation to receiving the advice that we have received, none less so than the Governor of the Reserve Bank and the chair of APRA in relation to the damage that has been caused, obviously supported by the reflections made by the four banks that represent, as I said, more than a third of the Australian stock exchange. Those issues can't be ignored, as fairly tectonic moments in what the damage that politics has done on this issue and the need for the Prime Minister and the Cabinet to take action, to take control and ensure that there is an adult way of dealing with this issue."
[i]JOURNALIST:[/i]
"The issue here is that you want to control the terms of reference because basically you know that if you don't, the Parliament is going to set something – "
[i]TREASURER:[/i]
"Well politics will continue to damage the national economic interest if we allow politics to continue to drive this process. By taking control through a Royal Commission, that is something that was in the ambit of the government, then I think we can provide that certainty that Australian families, that Australian businesses, that international markets and others are seeking."
"It's regrettable but necessary. It's regrettable that the politics, principally, with the politicking of the Opposition has led to this, but that said, we will stand up for the national economic interest of Australians jobs."
[i]JOURNALIST:[/i]
"PM, isn't the uncertainty because you are unable to control your numbers in the House and your numbers in the Senate? Until two weeks ago this wasn't an issue. You kept maintaining there won't be a royal commission. You've lost control of key members of the National Party."
[i]PRIME MINISTER:[/i]
"I want to just remind you that there are two by-elections going on and we are currently two members down in the House of Representatives. That is a relevant fact. We look forward to them being restored to their positions but obviously currently, they're not there.
"Look, we have to play, Prime Ministers and Treasurers, Cabinets, governments have to deal with the circumstances with which they're presented. I've said to you many times here before, that we will lead and govern with the Parliament the Australian people elected. That is exactly what we've done and we've had considerable success in doing so.
"This is an inquiry that is necessary, given the circumstances of the time."
[i]JOURNALIST:[/i]
"Will you consult with the Opposition on the terms of reference, given that that is convention with Royal Commissions?"
[i]PRIME MINISTER:[/i]
"That's not the convention with Royal Commissions."
Will Senator Peter Whish-Wilson care to raise this in the Senate if he can bring the four CEOs and the four Chairs to book. This would be a significant achievement.
In the Lower House Andrew Wilkie can similarly make a stand over good government.
The Royal Commission can then be extended to hear all the relevant matters properly without the Banks' required time constraints.
Download …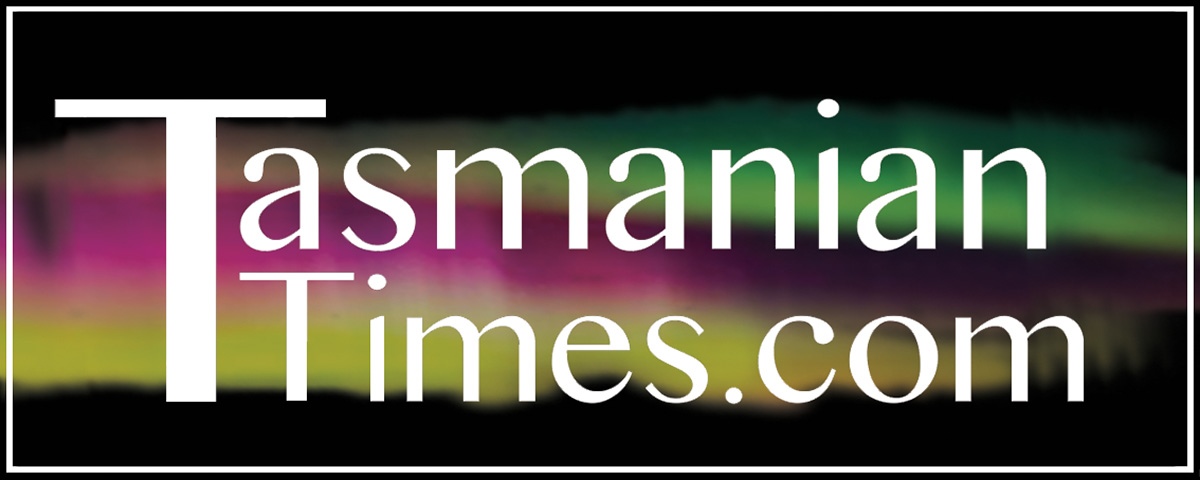 Author Credits: [show_post_categories parent="no" parentcategory="writers" show = "category" hyperlink="yes"]