*Pic: – Ted Mead – Millions of tonnes of carcinogenic high-particle CO2, has, and continues to be, released into Tasmania's airways from Forestry regeneration burns.
Let's face it on all accounts the Tasmanian Health system is failing, and is not far from a real crisis scenario. To those who are desperate for quality health care it probably comes as no surprise to hear that Tasmania has the worst public hospital system in the country. Everyone in the medical profession knows it is mostly due to the lack of funding, so why are our governments' at the cost of public health, continuing to prop up the clinically-dead native forest industry to the sum of over $100 million per year?

Pic Ted Mead – The antiquated RHH still requires major renovations and upgrades.

Pic – Ted Mead – Mayhem and chaos often prevails in Hobart's emergency department due to bed shortages, particularly regarding mental health inpatients.
It is a simple equation, the more money squandered on the insolvent Sustainable Timber Tasmania (formerly known as Forestry Tasmania), the less available resources go into the health care system. Both these issues are related, as Third-World unaccountable forestry practices in the state has financially created Third-World poor health care facilities.
The Liberals for the past 4 years have promised to rebuild a broken health system, but instead they've starved it of funds, and refused to respond to senior clinicians' concerns about emergency and psychiatric services.
Suddenly up pops a state election, and like magic the Liberals pulled out an extra $757 million for health services like a rabbit out of a hat from nowhere! – now who's going to believe they could, or really want to, deliver on that?
A collective of the state's health professionals and unions have recommended the immediate need for –
• 200 extra beds immediately statewide, and subsequently another 200 beds by 2022.
• Planning and upgrades to the RHH and LGH.
• Management structure reforms.
• More frontline staffing
• Updating ageing IT systems.
http://www.abc.net.au/news/2017-09-10/health-stakeholders-pitch-plan-to-fix-ailing-tasmanian-system/8890070
All of the above would require a significant commitment, yet the Hodgman government has been apathetic and slow to respond.
The state's ailing and dysfunctional health system is shaping up to be the major political issue at the state election, and predictably because of that event, the Liberals have made assurances they will resolve many of the underling problems regarding the state's health crisis.
Given the Hodgman government's rhetoric over the past 4 years, then these promises are most likely to be broken or at best implemented at a dawdling rate.
Health Minister Michael Ferguson said in the run up to the election – "We'll be outlining further measures to help achieve our bold health goals, however one thing we won't be doing is ripping money out of our police or education to fund health."
The state Labor Opposition has already stated that 'Tasmania's Public Health' is their priority issue, and that has been attested by their fanciful $ election promises also.
So where is the required health funding going to come from?
An appropriate start would be – commit to using GST funds redistributed to Tasmania to meet the state's above-average health needs for the purposes they are allocated. The simplest and most pragmatic solution would be to dissolve STT and channel those financial resources back into a health system where the community can benefit.
Native forestry operations within Tasmania are in a state of perpetual mendicancy. STT is essentially a scourge on public resources, both environmentally and economically. In 2016/17 every hectare of native forest that STT logged culminated as another $9800 loss to the taxpayer. That's near $40 per tonne of timber extracted.
More than $1 billion has been squandered through FT/STT already this century!
Economist John Lawrence explains STT debt comprehensively …
http://tasfintalk.blogspot.com.au/2017/11/forestry-tasmanias-demise-in-detail.html
The sooner the STT malignant tumor is removed the swifter the state's health system will ameliorate!
*Ted Mead is mystified as to why Tasmanians choose to support environmental destruction over quality health care. Ted believes poor health is symptomatic of our warped values in the modern world whereby money, dominion, exploitation and corruption has eclipsed the rewards of living a simple, happy and healthy life.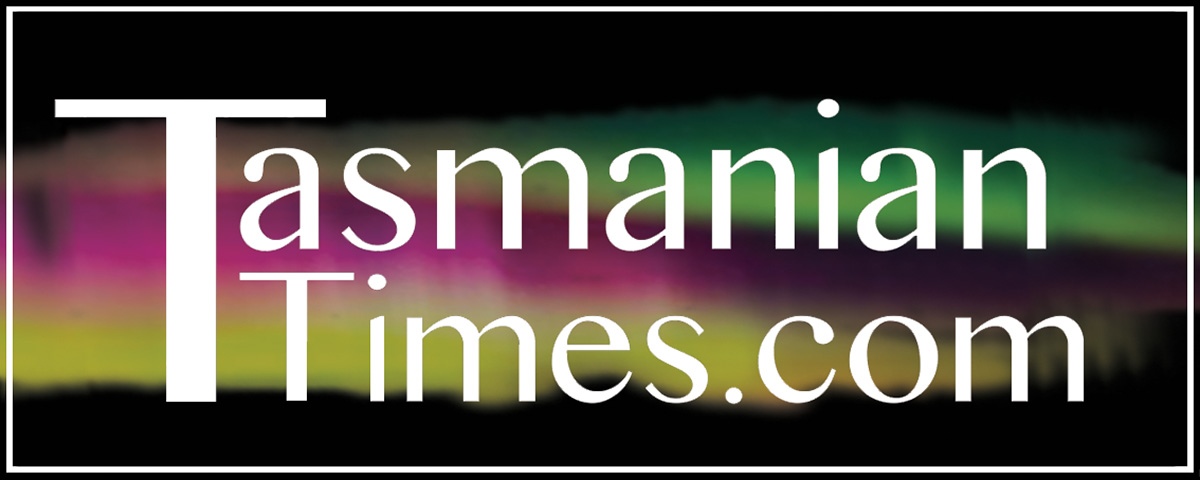 Author Credits: [show_post_categories parent="no" parentcategory="writers" show = "category" hyperlink="yes"]