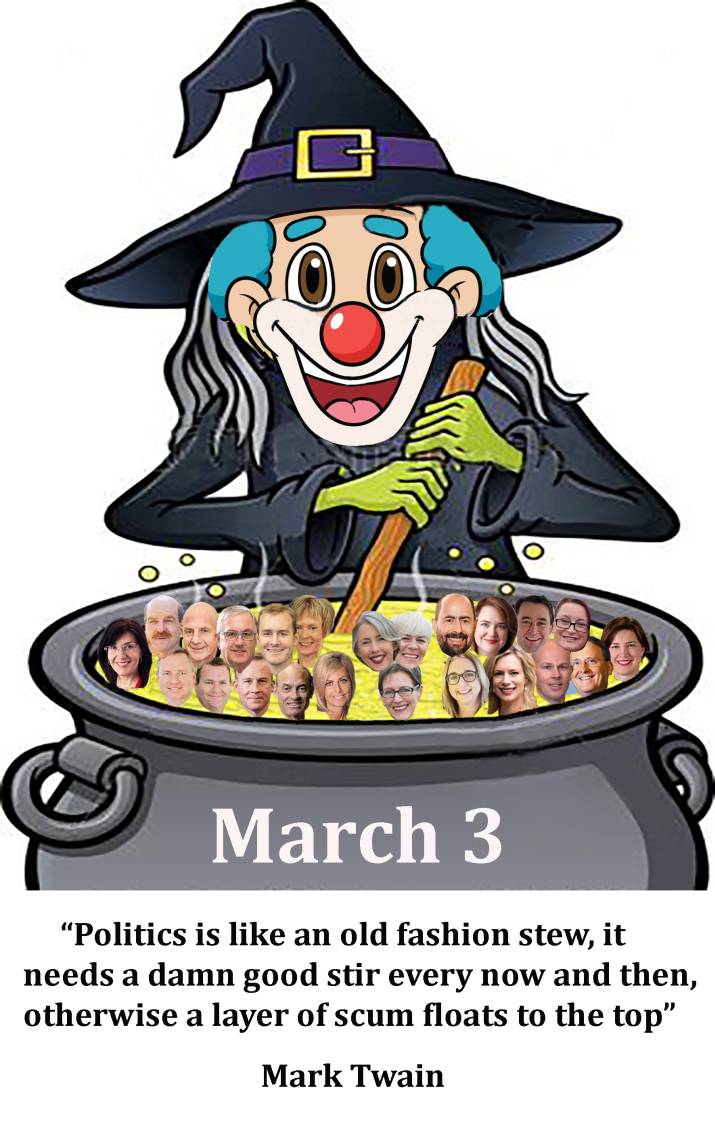 "If voting made any difference then they wouldn't let us do it" – Mark Twain
If you believe that a possible change of government in Tasmania in the forthcoming election would dramatically improve politics in this state then you desperately need a reality check. Insofar as a functional democracy goes it is becoming increasingly obvious that there is now very little difference between the major parties regarding big business influence within state politics.
While Labor has recently displayed some welcome initiatives regarding the pokies, one wonders will it just be more rhetoric? Time will tell!
Crystal-ball gazing with hope of a brighter political representation come March 3 may lead to bitter disappointment. Though on a positive note, if ever there was something to look forward to on election night it would the invariable purging of dead wood in parliament, as there are always some out-dated politicians that retire or fail to be re-elected.
Incumbents at Risk – Analysis from K.Bonham, W.Bowe and R.Herr.
Lyons – Barnett & Shelton
Bass – Courtney & Dawkins
Braddon – Jaensch & Rylah
Denison – Archer & Ogilvie
Franklin – Street
Dead wood is well represented in the above list!
The well resourced and influential have always ruled, and the pokies debate is merely the tip of the iceberg when it comes to reflecting on how business operates within this State. Wealthy developers, corporate, and resource extraction industry influence is what dictates mainstream political party policy. The removal of political donations (quid pro quo), and the establishment of a credible anti-corruption commission is the only sure means towards any form of change.
Our current political system is programmed for inequality.
Our governance is designed to create poverty through a classed system and the inequitable distribution of wealth. This cataclysm of our unstable western democracies sees 90% of wealth being shared amongst 1% of the population. This is because the system is engineered to transfer wealth upwards.
The elected party system
Progressive views within the mainstream political parties may be voiced, but rarely considered. Virtually no individual can get through a pre-selection process without pledging allegiance to basically toeing the party line. This essentially means agreeing to everything the power-brokers demand. So where can an alternative voice be heard in such a dogmatic system whereby party discipline is the rule. This conformity invariably leads to a highly conservative coterie, and represents exactly how we are mostly governed.
Independents
An Independent voice can only come from an independent member. Such elected representation is notably lacking in Tasmania, if not the world. Whilst an independent politician may not be progressive, only a truly independent one would not be aligned to, or supported by influential or vested interests. This rarely occurs.
In the case of many independents that have become elected (particularly in the senate), once they have established themselves and gained momentum they invariably form a party, which means they are no longer an individual independent.
Democracy, Trust and Legitimacy
Credibility for politicians is forever elusive and questionable, and in general, Australians view most of their rhetoric they espouse with suspicion and disdain.
Dr Simon Longstaff AO. The Executive Director of St James Ethics Centre has detailed a pledge for politicians that should be committed to before entry into an office of parliament.
I promise that:
In the pursuit of power, I will:
Act in good conscience;
Enable informed decision-making by my fellow citizens;
Respect the intrinsic dignity of all;
Refrain from exploiting my rivals' private failings for political gain; and
Act so as to merit the trust and respect of the community.
In the exercise of power, I will:
Respect the trust placed in me by the people through the ballot box;
Abide by the letter and spirit of the Constitution and uphold the rule of law;
Advance the public interest before any personal, sectarian or partisan interest;
Hold myself accountable for conduct for which I am responsible; and
Exercise the privilege and discharge the duties of public office with dignity, care and honour.
https://www.aph.gov.au/About_Parliament/Senate/Powers_practice_n_procedures/pops/pop63/c05
The re-emerging UTG ethic
"We, citizens of Tasmania and members of the United Tasmania Group, united in a global movement for survival, moved by the need for A New Ethic that unites humanity with Nature to prevent the collapse of life systems of the Earth, concerned for the integrity of the physical landscape, all living species and humanity and the value of cultural heritage, and rejecting any view of humans that gives them the right to exploit all of nature". UTG – A New Ethic.
Many Tasmanians may have forgotten about, or if young, be unaware of the United Tasmanian Group. The UTG was founded back in the 1972 when the Lake Pedder flooding debacle was in full swing.
Based of the fundamental lack of ethical principles in political parties these days, the UTG has released an update version of their founded ethics. –
http://oldtt.pixelkey.biz/images/uploads/UTG_New_Ethic.FINAL_.Electronic_.pdf
The possible re-emergence of the UTG as a political party currently represents the only hope for a principled philosophical change within our election voting options. If the UTG ethics were to be adopted by a progressive community it would most likely see the end to the directionless and out-dated Tasmanian Greens party.
Unfortunately the UTG has not been at the stage of presenting itself before the people on this election, but the future beckons. Meanwhile the current political representation standing before us compared to the UTG principles are all looking like lifeless sausages at the end of a conveyer belt. That scenario offers little hope towards some form of inspiring progress post March 3
The challenge ahead for the UTG will never be ethical policy, it will be finding sound representatives to uphold them and present it as a political force on the floor of parliament!
The minor party Greens, what is their future?
Do the Tasmanian Greens remain a realistic alternative to the disillusioned Lib/Lab voters? Based on their present representation the answer to that question goes wildly begging. This once influential political group has seen its supporter base decline dramatically from a height of 5 elected MHAs to the present 3, and is predicted to lose another at the forthcoming election.
Considering there is a general growth regarding public awareness towards social and environmental issues across the state, then why is a so-called progressive political party losing its support base?
Uninspiring and inept leadership may be part of that answer, yet notably there is a perception that the Greens were impotent in cabinet. This has disillusioned and frustrated many of their traditional voters, particularly conservationists.
The highly unproductive 4 years of the McKim/O'Connor alliance with the Giddings government essentially stalled momentum, as their positions in a parliamentary cabinet exposed the party to never ending compromises, and acquiescence.
Have the Greens learnt from that experience? – Certainly not!
Despite the Greens being shafted by Labor at the eleventh hour prior to the last election, Cassie O'Connor subsequently announced that the only way forward for the Greens in politics was to be part of government cabinet. That blinkered statement sent shock waves reverberating through the Greens supporter base. It was a folly she as a leader with any aspiration for credibility will never recover from.
The state Greens party was primarily founded on conservation and social issues, though the alliance with Labor in Cabinet saw too much of that fragmented.
History shows us that any political party who undermines their own constituency soon becomes a spent force. The Liberal Gray-government, and the Australia Democrats suffered the consequences of such action. So will the Greens recover? Without new leadership that prospect seems unlikely.
Without question the current Greens representation in Parliament is by far better for democracy than no alternative voice at all. Without the likes of the Greens, there would be a lot less dissent and challenge to poor policy and planning, and very few debates, pertinent questions and progressive bills would be put before the parliament.
The Greens have always maintained a broad range of progressive policies. Many of those policies have at a later date, been adopted by proceeding governments. The task for the Greens is to find a process to encourage other parties to support them in the house because the Greens representation in Cabinet proved to be a monumental failure.
The ability to influence policy is clearly lacking in the present Greens representation. Their dilemma is to continue down the same misguided path, which will perpetuate ongoing disillusion, and a weaker support base, or they can attempt to be overtly vocal and influential on the crossbench if they obtain the opportunity.
With the current leadership, the Greens seem to be destined to wallow around rock bottom for some time yet. Like many aspects in life we often need to hit our low point before we rise to prominence, though for the Tasmanian Greens they may, however, descend to a nadir.
It seems magma awaits!
*Ted Mead is completely disillusioned with our political and governance system, of which he doesn't see a solution whilst anyone can be elected through the aid of financial resources donated by the vested wealthy. Ted is of the belief that very few politicians represent the views and aspirations of the community, state or country they are supposed to represent. Meanwhile the ongoing redistribution of our national resources continues to be funnelled away from the crown or public, and increasingly to overseas investors. When it comes to voting, then it seems that gullibility, stupidity and naivety has hit an all time high. Ted claims that the egalitarian and fair go for all policy of the Whitlam/Labor era has vanished into the darkness, as it appears we are no longer the lucky country, and have now sunk to become the dumb country.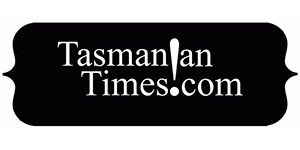 Author Credits: [show_post_categories parent="no" parentcategory="writers" show = "category" hyperlink="yes"]