The ministerial statement on the future of Forestry Tasmania today was a de facto announcement of the appointment of an Administrator.
Expressions of interest are to be invited for some of FT's assets, mainly the hardwood plantations, which hopefully will be enough to cover the costs of Administration.
FT will then almost certainly be wound up.
It was always going to be this way. The talk about transitioning to other, in this case, private operators, is simply a restatement of what happens when companies are wound up.
Minister Harriss is pretending that selling assets in Administration will save FT from Liquidation.
How often do Administrators forestall liquidation and manage to return a company to normal trading without an equity injection or a significant compromise with its creditors?
None spring to mind.
…
At this stage FT controls only about 40,000 hectares of trees and is expecting maybe $40 million which is feasible.
Just to be clear on this point. FT may receive $40 million for an asset that has cost it $250 million.
The massive failure of FT's plantation strategy is of similar magnitude to the massive failure of its native forest strategy in past years, to play second fiddle to Gunns' money-making machine despite being in a monopoly supplier position of strength.
The failure of the plantation strategy is not one that can be readily blamed on the Greens or the Labor-Green accord if one is influenced by evidence-based logic.
Most of the $40 million will be needed in the next two years to cash flow FT. Chairman Bob Annells noted a best-case scenario was reducing FT's cash loss to $20 million per year.
…
When Minister Paul Harriss talks about finding a way to fund a transition, he is referring to the transition from Administration to Liquidation.
Nothing else is likely at this stage.
Read the full analysis on John Lawrence's website, Tasfinatalk, HERE
• All John Lawrence articles, HERE
YESTERDAY on Tasmanian Times …
• Paul Harriss: Securing the future of Forestry Tasmania
• Kev Rothery, in Comments: A reassuring analysis for anyone lacking in belief that this GBE would ever operate according to a true charter of environmental sustainability. But what a hell of a waste of the $40M to keep FT ticking over for another 2 years. Much better to have wound up FT immediately, but I guess that's the price we all have to pay for the Libs saving face.
• Kim Booth: Harriss Blindly Locks In Losing Native Forest Logging
• Pete Godfrey, in Comments: Here we go again, FT paid out $250 million to plant those plantations, now they are hoping to get $40 million for them if they sell them. That is assuming that they don't also sell the land (which they own in freehold by a very dodgy deal). So that is another $210 million loss. The broken business model just keeps on going.
• Paul Harriss: Macquarie Wharf
• Bryan Green: No Confidence in Paul Harriss as Resources Minister
• Peg Putt: Logging Nightmare for Tasmania's Outstanding Native Forests Outlined
• Pete Godfrey, in Comments: Actually I just checked the Hansard document, and it is much worse than I thought. If Greg LeStrange is right FT are about to throw away between $460 and $560 million. Partial transcript from In Camera session of HA hearings last week. Mr L'ESTRANGE – There are certainly many lost opportunities. If you look at the creation of the hardwood plantation estate in this State, I think the Federal Government has contributed $500 or $600 million to create 50 000 hectares, the most expensive plantation in the world's history. CHAIR – Which ultimately means you don't have a snowflake's chance in hell of getting an industry that is going to survive if it relies on public money to put it in in the first place. Mr L'ESTRANGE – Yes, that's my view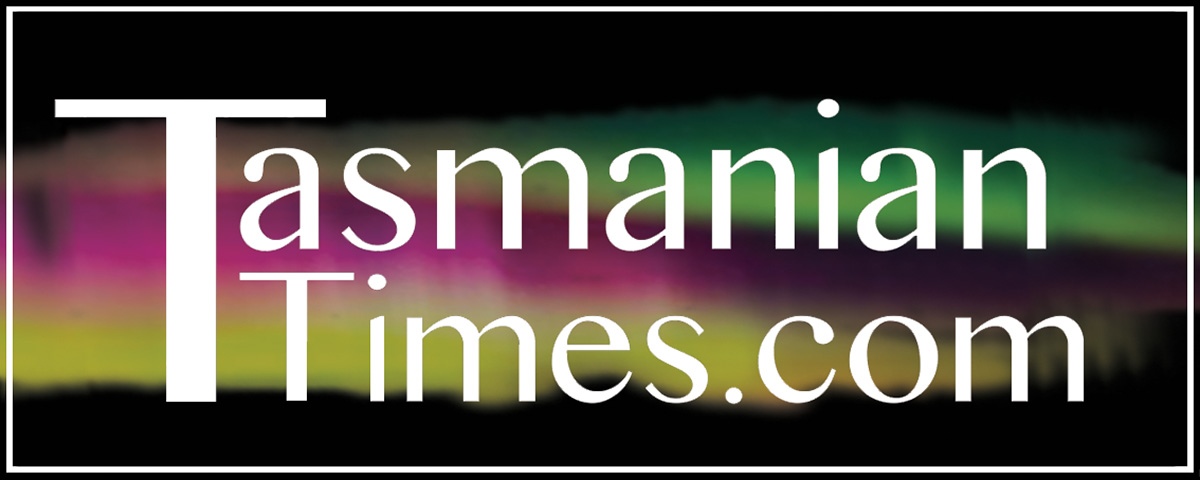 Author Credits: [show_post_categories parent="no" parentcategory="writers" show = "category" hyperlink="yes"]