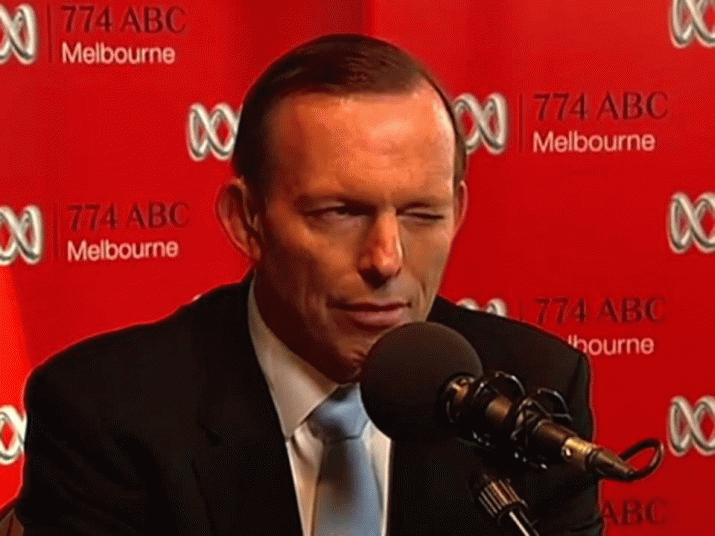 The bipartisan approach in relation to refugee policy, Manus Island and Nauru, Cambodia and elsewhere, indicts us all, infects us all like a scabrous stain on our character. If we can't even have compassion for the most innocent, the most vulnerable of all – children – how should we describe ourselves?
But it is not only children. It is families, lone individuals, men and women, old and young. All flotsam and rubbish in the brutopia of Australia under Abbott and his Antoinettes.
It was also flotsam and rubbish in the brutopia of the Labor administrations between 2007 and 2013, as well as the earlier Howard administration.
The former Labor premier of NSW, Kristina Keneally, writing in the Guardian on 26 February, says that 'much of the (Human Rights) Commission's report is highly critical of the actions taken by the ALP when in government. If Labor wants to regain any moral authority on the issue of children in detention specifically, and asylum seekers generally, it should stop sidestepping its own past policy decisions. The Labor opposition can and should face up to the disastrous consequences to children of its immigration and detention decisions in government'.
Well at least one significant ALP member has the courage to say what the rest should be saying. Let's hope what she says puts some backbone into others, and generates some attention to values which inspired the formation of the ALP in the first place.
The report of the Human Right Commission about children in detention is exactly the kind of assessment that needs to be made public, which has to be made public in a society which describes itself as democratic. The findings of the report should make us all say, all of us without exception, that we are currently destroying the lives of children, and that this has been the result of policies pursued by the Howard, Rudd, Gillard and Abbott governments.
The Forgotten Children report is critical of federal governments, Labor and Liberal, and both parties need to heed the findings of the report and take immediate action.
Having said that, Tony Abbott's attack on Professor Gillian Triggs shames us all. It could be described as appalling. It is worse than that. It has been described by some in the mainstream commentariat as reprehensible. It is certainly that. It is also cowardly in the extreme and cold-bloodedly chilling in its essential message.
The Abbott administration has had the Triggs report since November last year, and since receiving the report has carefully and deliberately considered ways and means to undermine its credibility, determining in the end to attack the president of the Australian Human Rights Commission herself.
The latest slurs Abbott has flung in her direction, under parliamentary privilege, include the outrageous assertion that she has 'lost the confidence of Australians'.
That is a comment so brazenly untrue and unjust that it must be condemned. It has to be condemned. We owe it to what we hold important as values in our society to reject what Abbott is saying about Gillian Triggs and to reject without reservation his attempts to besmirch her name and reputation.
At the same time we must reject the 'sleazy antics' (to use the words of an Age editorial) of the Attorney-General, George Brandis, in attempting to force Triggs from her position, and reject the contemptible behaviour of senators like Ian Macdonald in the McCarthy-style senate committee inquisition.
The behaviour of the ice-cold Abbott and his vicious and malicious Antoinettes, politicians who have shown not a scrap of decency, moral character or humanity, tells us that they care not at all for the plight of children in detention. They care not at all for the terrible damage which is being inflicted on these young people.
They have no compassion whatsoever …
They have no compassion whatsoever.
The current behaviour of Abbott, his cabinet ministers and his government on this issue indicates beyond doubt that Australia is in the hands of an administration which is morally bankrupt, unprincipled and pathological. For some, it is just the latest in a long list of examples and a growing bank of evidence that the Australian government is nasty and brutish.
The issue about the Abbott government's callous disregard for the welfare of Australia's most disadvantaged people has been openly discussed now for more than a year, given impetus by the 2014 Hockey budget in particular, but fuelled since then by repetitive government attacks on the most deprived and vulnerable sectors of Australian society. It is now several months ago, for example, that clinical psychologist Lissa Johnson wrote a scathing analysis of the government ( What makes them tick: Inside the mind of the Abbott government, TT here ) which concluded that 'if the Abbott government was an individual, he would be a psychopath'.
Things have got worse since Lissa Johnson wrote that piece.
Things have also become clearer in terms of the broader agenda of the Abbott government as time has passed since Hockey and Corman did the heavy lifting of cigars. We've had the medical co-payment fiasco, the Prince Philip knighthood fiasco, the submarine fiasco, the scary notion of sending diggers to Ukraine, and even more bizarrely, stand-alone combat troops against IS in Iraq.
Most recently, we've had Abbott's specious national security speech, flanked by more flags than a George Bush press conference, in obvious imitation of his gung-ho shock and awe hero model.
There is a clear link across all these things apart from the ideological commitment to Machiavellian principles that the ends justify the means, even at the cost of the health and welfare of children.
That link is a determination by the Abbott administration to shatter the foundations of the value system called egalitarianism by some, a commonwealth by others, a social contract with a safety net by others, equality of opportunity and a just society by others.
The overarching vision of Abbott and his coterie is a concentration of wealth and power in the hands of a few, where the rich get richer, the privileged become more privileged, celebrated and hubristic, and where the notion of Team Australia harks back to an era where 'entitlement' to opportunities in life – health, education, employment, occupation, standard of living – is rigidly determined by social class and by birth.
That is the vision Abbott has for Australia, a vision which always seeks to impose austerity on the poor and the less well off, the transfer of tax-payer funds from the public sector to the private, and its transfer upwards. That dark vision has been obvious in the whole legislative program of the government since they came to office, wherever you care to look.
Less obvious, until recently, has been the insidious undermining of the conventional checks and balances within the political system itself, the attempts to change the balance of power between the executive and the legislative, and between the prime minister's office and all other institutions, to downgrade the role of the judiciary in testing the law, to make the government less accountable for its actions and less transparent in its processes.
The attack on Gillian Triggs, as Hugh de Kretser says, is 'a nasty symptom of a much broader malaise', a malaise which has at its centre a vision to actively undermine 'a range of vital checks and balances' and stifle criticism, a deliberate strategy 'corrosive to democracy and human rights'. The role of independent commissions to investigate and report 'without fear or favour' has been shredded by the Abbott government. According to Graeme Innes, who was a human rights commissioner under five attorneys-general, when Brandis became Abbott's attorney-general that essential element of working professionally and independent of government interference was no longer possible.
One could add that the Abbott government is targeting Triggs as a warning to all Australians to be wary about expressing their views in the public domain unless they support the policies of the government. The message is clear. You have reason to fear if you say things we don't like. If we can destroy someone with the exemplary credentials of Gillian Triggs, think how we can disembowel anyone who expresses a view – especially an informed view.
Abbott is not entirely to blame for the awful dilemma Australia faces. He's just made things a whole lot worse in every way. It is of course possible that his dark and chilling vision for Australia, a place where values of egalitarianism are rubbished, where fairness and humanity and compassion are scrapped, where social divisions are deliberately encouraged, will be successfully challenged.
The worsening brutopia, which is increasingly defining Australian social and economic policies and our international relations, is also warping the very character and integrity of the national political system and its basic institutions. As a nation and a society we must refocus our vision to where it should be, towards egalitarianism, towards fairness, towards just law.
The first step in that direction has to be to get children out of detention and to get rid of the concentration camps. Without doing that any real hope of Australia being a society where people are able to speak without fear, and where public institutions are able to maintain public trust by being able to work independently and transparently 'without fear or favour', will be compromised, if not destroyed.
• Tess Lawrence, Independent Australia: Tim Wilson already promised Gillian Triggs' job
• John Pilger: Why the Rise of Fascism is Again the Issue
• Bob Ellis: The Twenty Worst Things The Liberals Did Yesterday
• ABC: Prime Minister Tony Abbott receives poll boost as he looks to shift focus to economy, national security
• MEAA condemns Data Retention Bill's hunt for journalists' sources
• Richard Flanagan, Guardian: But this is not a strong government. It is a deathmask of 1970s rightwing student bigotries and undergraduate bullying that has formed the most incompetent government in our history, the legacy of which conservatives will have to live down for decades.
THURSDAY …
• SMH: Australians to live longer and be poorer in 2055, Intergenerational Report shows Australia's population will live longer and be poorer over the next 40 years, with slower economic growth and a massive spike in the number of people living to 100, the latest Intergenerational Report shows. The national population will reach nearly 39.7 million by 2054-55, even as the rate of growth slows, while net overseas migration is expected to remain around 215,000 people annually and the number of people aged over 65 will double. The average life expectancy of an Australian woman born in 2055 will reach 96.6 years, up from 93.6 in 2015, while a man born in 2055 will on average live until he is 95.1 years, up from 91.5 years. The federal government's fourth intergenerational report predicts the Australian economy will settle on a slightly lower growth path, easing to 2.8 per cent from an average 3.1 per cent over the last 40 years. The Intergenerational Report, released on Thursday, outlines three long-run drivers of economic growth – participation, productivity and population growth. The report sets out a doomsday scenario of ballooning debt that would have reached 122 per cent of GDP under Labor's policy settings, and warns that under current policy settings, net debt will instead reach 60 per cent of GDP – $2609 billion in today's dollars.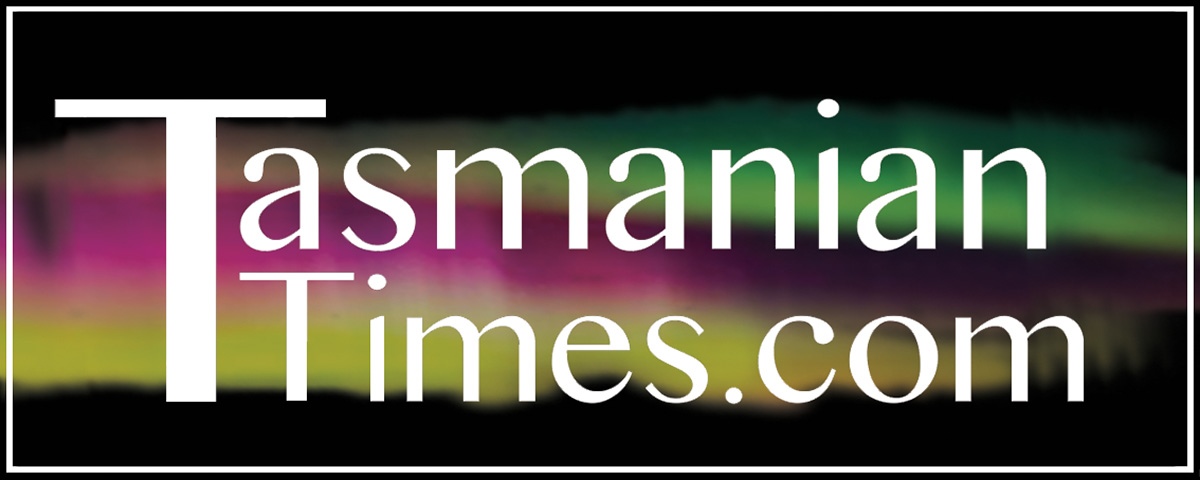 Author Credits: [show_post_categories parent="no" parentcategory="writers" show = "category" hyperlink="yes"]