At 10.15pm Tony Abbott claimed victory, saying:
My friends… thankyou; thankyou so much. I can inform you that the government of Australia has changed for just the seventh time in 60 years.
The Coalition has won 13 seats clearly with 10 seats still in play and the ALP is at the lowest level in more than 100 years.
So tonight for the last time in this campaign it is my honour to address you, the people of Australia.
I acknowledge Kevin Rudd's service to the people of this nation.
Looking forward to forming a government which is competent, trustworthy, and which purposefully and steadfastly and methodically sets about delivering on our commitments to the Australian people.
Something very significant has happened today … today the people have declared that the right to govern this country does not belong to Mr Rudd or to me or to his party or to ours but it belongs to you, the people of Australia.
It is the people who determine the government and the prime ministership fo this country … and you will punish anyone who takes you for granted… and that's as it should be.
In a week or so the GG will swear in a new government; a government that says what it means and means what it says' a government of no surprises and no excuses; a government that understands the limits of power as well as its potential. And a government that accepts that it will be judged more by its deeds than its mere words.
The carbon tax will be gone, the boats will be stopped, the budget will be on track … and the roads of the 21st century will finally be well under way.
Australia is under new management and is once more open for business …
Kevin Rudd conceded at 9.40pm, saying:
My fellow Australians, my fellow Queenslanders and fellow members of the great ALP:
Today we have fought the good fight as the great ALP.
Tonight is the time to unite as the great Australian nation.
Whatever our politics we are first and foremost Australian … and the things that unite us are greater than the things that divide us.
This country can manage its differences peacefully … that is why this is such a great country.
Unity out of diversity… the great Australian miracle.
A short time ago I telephoned Tony Abbott to concede defeat. As PM I wish him well now in coping with the stresses and strains of high office.
I take responsibility
I gave it my all.
Despite the prophets of doom we have preserved our Federal Labor Party as a viable fighting force for the future. And despite the pundits we appear to have held every seat in Queensland.
Ben Chifley's light on the hill still burns bright across Australia. It is a flame that cannot be extinguished.
…
and he said he would not be recontesting the leadership of the ALP … saying he had retained Labor as a fighting force … and it was time to unite under a new leader.
• ABC Live overview 10 per cent counted: Coalition 61, Labor 27. ABC calls it for Nikolic in Bass, Whiteley in Braddon. Wilkie in Denison. Adams in big trouble in Lyons. Julie Collins keeps Franklin for Labor. Rudd is also back. 30 per cent counted: Coaltion 70, Labor 47. Palmer to win seat. 43 per cent: Coalition 73, Labor 51. 50 per cent: Coalition 73, Labor 52. (Final prediction: 88, 58). 60 per cent: Coalition 81, Labor 54 (Final prediction: 89 – 57). Adams gone. Independents likely to hold Senate balance of power. 70 per cent: Coalition 88, Labor 54 (Final prediction: 91 – 55, 1 Green (Bandt), 3 Other).
• Dr Kevin Bonham, working for Mercury, here 'Wilkie is winning easily'. Confident calling Braddon: Liberal (win). Ditto Franklin: Labor retain. Calling Denison: Andrew Wilkie (IND) retain. The Liberals can't make second from here. I have been holding off on calling Lyons. It's not quite dusted. Hutchinson's lead is down to 51.7:48.3 and this is quite a diverse electorate. Firstly on Tas Senate before I check Vic – the Senate calculator is up at http://www.abc.net.au/news/federal-election-2013/results/senate/tas/ and on current figures the Palmer United Party has a chance of gaining a Senate seat in Tas off its superb primary vote result in the state. The Wikileaks Party of Assange is on slightly less than 1% in Victoria. The ABC calculator is currently showing a close race for the last two Tas Senates seat between the Greens, Liberals and Palmer United. While Palmer United currently "beat" the Liberals it's not by a lot, and also the PUP team are at risk from below the line leakage. Long way to go there. The Greens are tracking up towards a quota. I believe Whish-Wilson will retain. Lyons is over now. You don't write Dick Adams off while he has any chance but CALLED: Hutchinson (Lib) elected. Yes the Liberal vote is falling off the trailer in the Tas Senate as the larger urban booths come in. It is a really messy situation to project but PUP are looking much better in the last half hour. Looking very clear Labor and the Greens will not have a blocking majority and the Coalition will be able to pass whatever it can get enough support from what could be a very messy crossbench from. But I think most of the balance of power Senators will not be lefties. They will get a lot of stuff through: For Dr Bonham's final comments, click here!x
• Mercury wrap: Labor punished, Wilkie's vote surges as Greens support slumps
TASMANIAN voters have swept Labor members from three of the state's five seats, delivering the ALP a punishing result, most starkly in the state's North and North-West.
The swing against Labor was 10 per cent throughout Tasmania, far exceeding the national swing and reflecting predictions made by exclusive Mercury ReachTEL polling as far back as June.
The major ALP casualty was the 20-year member for Lyons Dick Adams, who suffered a personal swing of more than 12 per cent as he was dumped from his seat by Liberal challenger Eric Hutchinson.
With more than 70 per cent of the vote counted in Denison last night, popular independent MHR Andrew Wilkie was easily re-elected after a 16.5 per cent surge in his support and a corresponding drop in the vote for his rivals from Labor and the Greens.
But Mr Wilkie will no longer play a key role in providing support for a government, thanks to the Coalition's comfortable win in the national poll.
Mr Wilkie said Labor was the author of its own defeat.
"I think people expected a lot more from the Labor Party over the past six years," he said.
"And so be it. Let them learn a lesson when they are in government again."
…
As expected, the seat of Braddon fell to the Liberals' former state MP Brett Whiteley, who enjoyed a 7.7 per cent swing on primary votes to unseat Labor's Sid Sidebottom.
Bass fell to Liberal Andrew Nikolic, with an 8.17 per cent swing on primary votes.
The only good news for Labor in Tasmania was that of Julie Collins in Franklin.
…
Well-known Hobart City Councillor Marti Zucco secured a creditable 6.25 per cent of the primary vote for the Palmer United Party on its first outing.
Across the state, the Greens recorded a large slump in their vote in the first election since the departure of founder and former leader Bob Brown.
• ABC wrap: Liberals triumph after Labor bloodbath in Tasmania
• Sky News: Minor players set to hold power in Senate …
Tony Abbott's new coalition government will be forced to negotiate with minor parties and independents that will hold the balance of power in the Senate.
As the Liberal leader claimed a lower house victory, the party's Senate representation looked set to fall short of the 39 spots necessary to give the coalition an upper house majority, despite collecting additional seats in Saturday's poll.
'It was always mathematically impossible for the coalition to win control in the Senate,' Victorian Liberal Senator Mitch Fifield told ABC television.
'The best that we could hope for is that the Labor-Greens alliance be denied control of the Senate.'
He said it appeared 'possible' that upper house marriage would be broken, handing the balance of power to other independents and minor parties from July 1, 2014.
…
In a Senate makeup described as 'interesting' by political commentators, South Australia was on track to return Senator Nick Xenophon, and possibly his party's second candidate, Stirling Griff.
By 11pm (AEST) Saturday the SA state swing against the ALP had passed 15 per cent, meaning preferences could determine the return of a second Labor senator or that of Greens Senator Sarah Hanson-Young.
Nova Peris will become Australia's first indigenous woman in parliament with her on track to win a Senate seat in the Northern Territory.
In Queensland, the Palmer United Party looked likely to collect a Senate seat with a 10 per cent swing pushing number one candidate, former football player Glenn Lazurus, close to reaching the necessary quota.
The party, making its political debut for billionaire businessman Clive Palmer, is also a chance of picking up a Senate ticket in Tasmania, where it saw a seven per cent swing.
In NSW, One Nation candidate Pauline Hanson or the Liberal Democrats remained a chance.
etc ..
• Guardian Australia wrap: Tony Abbott declares Australian election victory for Coalition
• The Poll Bludger, William Bowe (Crikey Live Blog) … and they're off! Scroll down from intro for live updates
• Key Questions: * What happens with Wilkie? * Is Dick Adams still with us? What about the other Tas Reps seats? * Does Sophie Mirabella lose Indi (Victoria)? * Does Rudd hang on to his own seat? * Does Adam Bandt survive in Melbourne? * What is happening in the Senate, especially to the Greens in WA and South Australia? * What happened to Wikileaks?
• Politifact Australia: Presenting the TOMmies: the best (and worst) of the 2013 election campaign
• Christine Milne: Greens return to Canberra with increased numbers
• ABC: State Liberals declare Labor's federal defeat a slap in the face for Labor's state Greens deal
• Rodney Croome: Marriage equality advocates encouraged by election result
• Bryan Green: Coalition urged to do the right thing by Tasmanians
• Michael Mansell: Aborigines seek early meeting with PM elect on land returns
• Bob Burton's picture essay of Judgment Day:
Bob Burton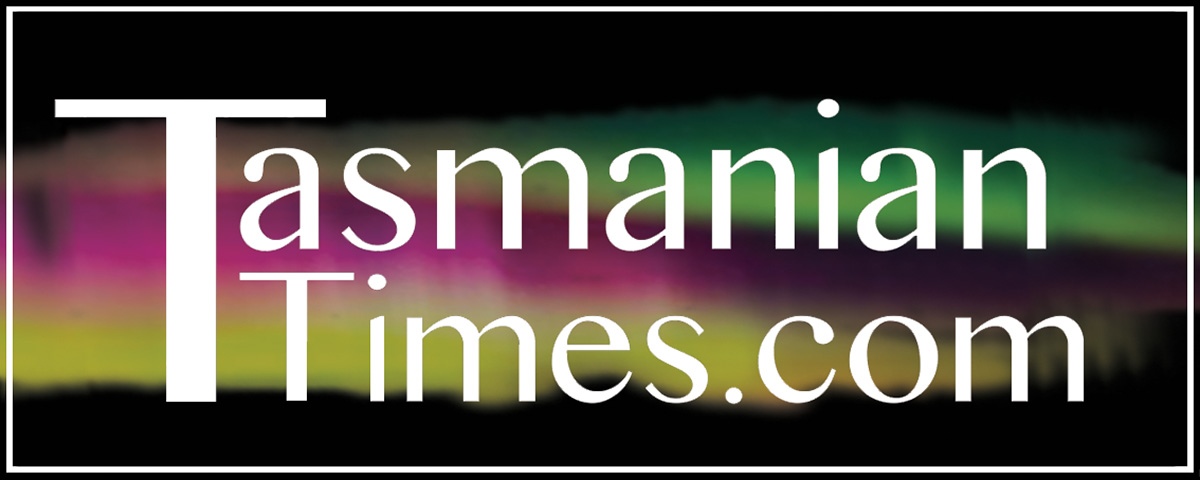 Author Credits: [show_post_categories parent="no" parentcategory="writers" show = "category" hyperlink="yes"]