Taken from Island 130 (out now, here) with Island´s permission. See what´s happening with Island

The way we were … John Glover's famous painting of Tasmania's original inhabitants dancing at Brighton
Editor´s Note: This essay was written back in June. Much has happened politically with regard to asylum seeker and refugee policy since then.
The Tasmanian Mail of 10 January 1885 described the Brighton district as an open hand. Bridgewater was the end of the wrist, Brighton Plains the palm, Dromedary the thumb, and Broadmarsh, Bagdad Valley, Tea Tree and Old Beach formed the four fingers. The hand still remains today, albeit with a few more lines on the skin.
For thousands of years the area was a meeting point and hunting ground for Aboriginal tribes. These hunting grounds would later save Australia's starving early settlers. Last century, as the world shook, Brighton became a homely prison to Italian prisoners of war and offered a new life for Polish refugees. In 1999, the municipality became a temporary refuge for Kosovars fleeing the Balkans war, and most recently it's been home to asylum seekers, mostly from Afghanistan, also fleeing persecution and war. This latest chapter came to a close earlier this year and offers a point of reflection on Brighton's metaphorical open hand.
*****
The first people of Brighton, the Moomairremener band of the Oyster Bay tribe, lived in the area they called Unghanyenna for tens of thousands of years. Early landscape paintings, including several by John Glover, show that the valley linking Brighton to Bagdad even today retains the form created by thousands of years of Aboriginal interaction. The grassed valley floor leading up to the forested hills on either side has been slowly shaped by Aboriginal burning to create the perfect hunting valley.
In 1798, George Bass and Matthew Flinders sailed up the Derwent, naming the inlet near Gagebrook ´Herdsman Cove´ on account of its pastoral appearance. They had a friendly encounter with an Aboriginal man nearby. A few years later, from the first colonial settlements of Van Diemen's Land at Risdon and Sullivan's Cove, these grassland plains became the first hunting grounds for white colonists and kick-started the 'kangaroo economy' that arguably saved the Sydney colony, not so blessed by abundant game or agricultural land.
These grasslands – considered by many at the time as not unlike the rural landscapes of England – were among the first land grants in Van Diemen's Land. The area's agricultural potential, so shaped by Aboriginal hands, assured that it became a place of repeated conflict between colonists and the original inhabitants, and eventually one of the first places in Australia from which Aborigines were exiled.
*****
During World War II Brighton was home to Tasmania's main army camp. The war brought Brighton its first large influx of foreigners since the early days of Van Diemen's Land when Italian prisoners of war began arriving in 1944. Despite technically representing the enemy, most accounts show the Italians were popular with Brighton residents. Many locals talked to them through the fence, learned to count in Italian and even allowed their children to play soccer with the prisoners.
Many of these Italian POWs migrated to the town after the war, along with thousands of other displaced people from Poland, Ukraine and Yugoslavia. And so the old Brighton Army Camp became the temporary home for a new community. Despite some suspicion of their customs, the new arrivals were generally well accepted and supported by the Brighton community, and many of their families are still part of the Brighton community today.
*****
Half a century later, in 1999, Brighton's hand opened again amid the horrific Balkans War. For several years, millions around the world had seen the genocide on television, but as Brighton Mayor, Tony Foster recalls, it was the images of thousands of people leaving, walking with nothing to camps across the border that finally brought it home to people and governments alike. Those images prompted a United Nations High Commission for Refugees (UNHCR) program, whereby countries such as Canada, Sweden and Australia agreed to provide temporary homes for the refugees.
The old Brighton Army Camp, renovated and renamed the Tasmanian Safe Haven, became the first place in Australia to provide a home to the fleeing people. Around 500 Kosovars soon arrived. There was no blueprint for dealing with the situation, and as such the Tasmanian Safe Haven had to develop the model that other centres around the country could follow.
The Kosovars were free to come and go from the camp and quickly integrated into the Brighton community. The broader Tasmanian community also rallied, and soon truckloads of donated clothes, toys, bicycles and furniture began arriving in Brighton. The Kosovars became involved in local sporting and community activities, and Metro even created a new bus stop outside the camp. Foster recalls an amazing time when people pulled together with a 'sense of doing something for the world'.
After a few months the federal government announced it was safe for the refugees to return home. Some had nothing to return to; their homes had been destroyed. Again the Brighton community and beyond united to plead that the Kosovars be allowed to stay, but by year's end they had all returned, sent back regardless of their physical or mental health.
Paying his own fare, and with an interpreter paid for by the Tasmanian government, Foster travelled to Kosovo to see what these people had been sent back to. After a complicated search, he tracked down a family of nine who were living in a tiny room, with nothing but blankets and completely dependent on the temporary support of World Vision for food. Many others had also returned to the rubble of their former homes, and were living in tents. Foster led a long struggle to allow the Kosovars to return to Tasmania, but ultimately the campaign failed.
While in Kosovo, however, Foster promised the family of nine that he would do everything he could to get them back, and eventually he and his wife Noeline were allowed to sponsor two families to return permanently to Tasmania. The Tasmanian government sponsored another family. That family of nine, huddled in a tiny room, now lives in Melbourne with good English, successful careers and three houses between them.
The Kosovar visit helped unite Brighton as a community. According to Foster, before this time the municipality had been 'made up of quite separate little hamlets' – the different parts of the hand. It was also the Kosovar experience that made him confident the community would support those who would be placed in the Pontville Immigration Detention Centre when it was suddenly announced early last year.
*****
In April 2011, without any prior consultation, the federal government announced that an immigration detention centre would be established at Pontville. Details began to emerge that it would be for the purposes of housing up to 500 'low risk unaccompanied males', mostly from Afghanistan, Iran and Sri Lanka.
Always more closed fist than open hand, Tasmanian Liberal Senator Eric Abetz smelt political blood the moment the announcement was made. Immediately Abetz was all over the media, and the detainees became nothing more than pawns of political opportunism.
Months before detainees arrived in Pontville, global prison and detention centre operator SERCO and the Department of Immigration and Citizenship organised a public meeting at the Pontville Community Hall to explain how the centre would operate and answer questions from the local community. Abetz, fond of referring to groups who voice opinion divergent to his own as 'rent-a-crowds', employed the tactic himself to great effect at the public meeting. Eric and a team of Liberal Party members, mostly from well outside the Brighton–Pontville area, ensured moderate questions and views were shouted down and that the meeting would be portrayed across Australia's media landscape the next morning as aggressive, hateful and racist.
At that point Australians could have reasonably assumed that the Brighton–Pontville community was extremely opposed to the detention centre and had no sympathy for refugees. The Abetz rent-a-crowd had done its job, and the federal government soon announced that the detention centre would operate for just six months. This would become yet another unwise and unnecessary promise from the Gillard government, sculpted not for reality, but for 'political reality', and ultimately misjudging even this.
The absence of Mayor Foster, who was overseas when the meeting was held, was opportune for Abetz as Foster may have provided a strong counter-voice. Upon his return, Foster was shocked by news of the meeting and worked his way around the community to hear their accounts and garner their views. His conversations confirmed the meeting had been highjacked as an anti-government event by Abetz and his team of supporters – even the carbon tax had been the subject of one angry rant.
After talking to members of the community, Foster didn't find the opinions that had now been portrayed to the whole country. Instead he encountered general support for the centre and for the humane treatment of those within it. This was, after all, the same community that had welcomed the Kosovars just over a decade earlier. If there had been strong community sentiment against the detention centre it is unlikely Foster's mayoral vote would have increased by four per cent at the local government elections just two months after the centre began operating.
Meanwhile, and as quick off the mark as Abetz, Hobart teacher Emily Conolan had an idea. 'Before I could find a good reason not to do it, I went home, told the Mercury and put up a website. That way I'd made it public so I couldn't stop myself,' Conolan explained. That day she founded Tasmanian Asylum Seeker Support (TASS). The Mercury rang her straight back wanting to know how many members the group had, and requested a photo. At this stage Conolan was the only member, but she quickly got hold of ten interested friends and neighbours. The Mercury took the photo on a Thursday night, and by the time they ran the article on the following Monday there were more than 200 members.
Conolan was shocked by the personal attacks aimed at her, mostly through comments on the Mercury's website. She was too frightened to go to the public meeting in Pontville and is glad she didn't. But Tasmanians have a habit of being cold at a distance and warm up close, and by the time the first detainees arrived in Pontville the more extreme voices had faded, and apart from the many locals who'd gained employment or business, or those directly involved with the centre, it would have gone relatively unnoticed to many.
Thanks to TASS, detainees in Pontville received regular visits from local Tasmanians, they shared food, conversation, played games and basically escaped desperation for an hour or two. These encounters were a little reminder that some strangers care – the gentle glow of humanity. Other detention centres, such as Curtin in Western Australia, receive few visitors due to their remoteness. Many detainees told their visitors that Pontville was a much happier place for them than the other centres, mostly due to the community visits.
TASS provided cross-cultural awareness training for visitors, talks and advice from a wide range of experts and a support network. Clarissa Adriel, President of Occupational Opportunities for Refugees and Asylum Seekers (OOFRAS), combined with Conolan to provide astute leadership and organisation for the Tasmanians who came together to support those in detention. Not only did TASS go on to facilitate around 100 community visits a week during the six months the centre was in operation, but its representatives Conolan and Adriel informed the public debate with some of the most sensible and sensitive comment. Indeed many TASS members also provided positive counterpoint to the venomous and vitriolic commentary in the media.
*****
Just as relationships between detainees and SERCO staff were solidifying, and friendships with Tasmanian visitors were becoming familiar, the deadline for closure loomed. Given the success of the detention centre, in terms of community support and improved conditions for detainees, the federal government was noticeably silent about their promise to shut the centre down after six months. TASS and other members of the community began lobbying to keep the centre open. Foster visited Immigration Minister Christopher Bowen, who encouraged him to organise petitions of community support and activate local politicians to call for the centre to remain open.
It was a challenging campaign given that most people arguing for the centre to remain open were also opposed to mandatory detention. For some, this contradiction was impossible to reconcile. For others, like Conolan, it was as simple as this: 'We are stuck with this policy right now, I can't effect it in the short term, so I need to make sure detainees receive the most humane treatment possible within this horrible system.'
Just days before the deadline was up, neither staff nor detainees had any idea whether or not they would still be there the following week. Then came the government barbeque at the Prime Minister's residence, where sources say Gillard made it very clear that there would be 'no more free kicks for the Libs, no more broken promises'. And so it was decided to close Pontville Immigration Detention Centre despite it being the best run and most human detention centre in the country, as Immigration Minister Christopher Bowen himself conceded.
Economically, too, it was an irrational decision. Tens of millions had been spent on the temporary establishment and operation of the centre. It was one of the most efficient, humane and accepted detention centres in the country, yet it sits with security and maintenance staff managing its emptiness while asylum seekers languish in crowded, inferior centres around the country.
*****
It is lamentable that visitors to the centre were so tightly bound by confidentiality. Their insights would have enriched the national conversation about asylum seekers. No doubt the experience, though at times upsetting, also enriched the lives of Tasmanians who made themselves available to those suffering in detention. I offer here a handful of sand from a shore of personal reflection, which I hope doesn't breach anything I signed regarding confidentiality.
My experience of visiting two Afghan men with my wife Anna was a roller coaster from day one. Sometimes we left the centre elated after a few hours company and conversation. Other times we were in tears by the time we got out to the car park – these were the days when the men were too distressed to hide their anguish.
One of the most noticeable cultural differences is sense of humour. In the United States, for example, the sarcastic humour so loved by Australians is rarely understood. Not so with the Hazara men of Afghanistan – with them we were able to break the ice with delightful sarcasm and larrikinism. One of the men told me that his wife smiles and laughs so much he has to tell her to stop, explaining to her that he is a poor man and if she smiles too much dust will get on her teeth and he'll have to buy more tooth paste. Sharing jokes and stories lightened the weight of sharing sadness.
Perpetual uncertainty seemed to be the most damaging part of the system. It compounds physical imprisonment, incarcerating time, incarcerating the mind. It deprives detainees of hope; their last freedom. Both of the men we got to know had spent months in the Christmas Island and Curtin detention centres before Pontville. The younger of the two, who told us he would clean every toilet in Australia if he were allowed to stay, tried to hang himself at Curtin. They had both spent just under two years in detention, and both faced the prospect of a fourth detention centre when Pontville closed.
When the last visit came around, it was like saying goodbye to an old friend that you feel you may never see again. It sounds clichéd, but think about how friends become close – it's through being a significant part of each other's lives, through some of the highest and the lowest moments. Due to circumstance, we shared emotions and openness normally reserved for close friends and family.
*****
While there was general community support for the detainees, it wasn't as universal as for the Kosovars 13 years ago. I asked Tony Foster why this should be the case, given they were all fleeing war and persecution. 'The Kosovars were called refugees, not asylum seekers. "Asylum seeker" is a term that scares people, probably because of the Howard era. A fear factor generated for political purposes,' Foster explained.
Semantics can be powerful, both consciously and unconsciously. The word 'asylum' comes via Latin from the Greek asulon, which means 'without right of seizure' and referred to a place of refuge. The word 'prison' comes from the Latin prehendere 'to seize', seemingly the antithesis to asylum.
We take cues from behaviour as well as language. The Kosovars were free to come and go from their temporary home, and they mixed with the community. Pontville detainees, however, were treated as prisoners. Instinct warns us that prisoners are such because they pose a danger to society.
*****
Unfortunately, our government's immigration policies – and that of the opposition's too – are based purely on politics rather than social values. The result is thousands of people imprisoned indefinitely, their lives damaged permanently, while two parties and two deeply unpopular leaders play popularity contest.
Today, the Pontville Immigration Detention Centre sits dormant – perhaps ready to be used again. The facility could easily be used to house asylum seekers – refugees –rather than imprison them. It could be a centre to help people, rather than 'process' them. Brighton could again offer its hand, but without having to reach through razor wire.
Taken from Island 130 (out now) with Island´s permission. See what´s happening with Island HERE: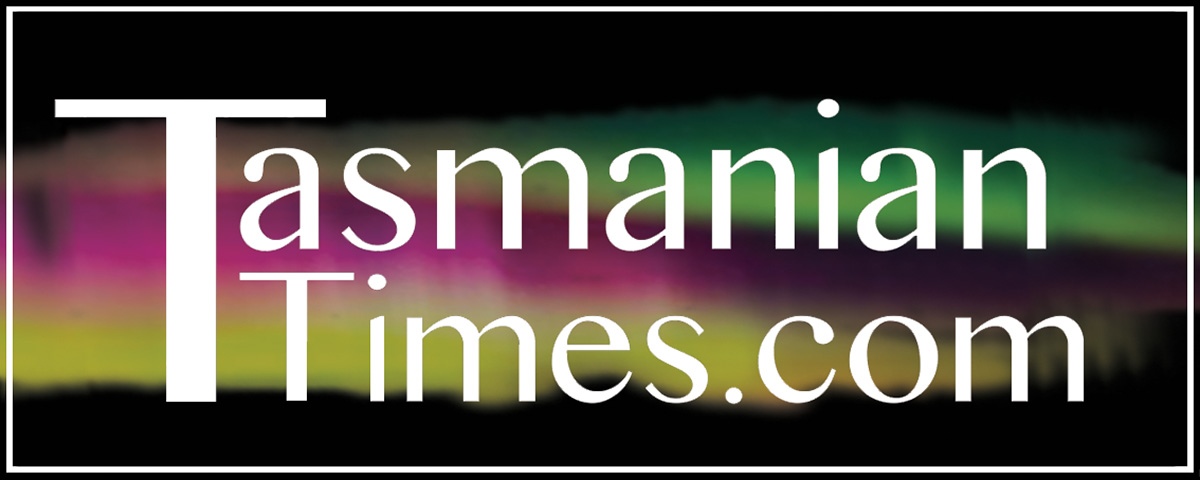 Author Credits: [show_post_categories parent="no" parentcategory="writers" show = "category" hyperlink="yes"]